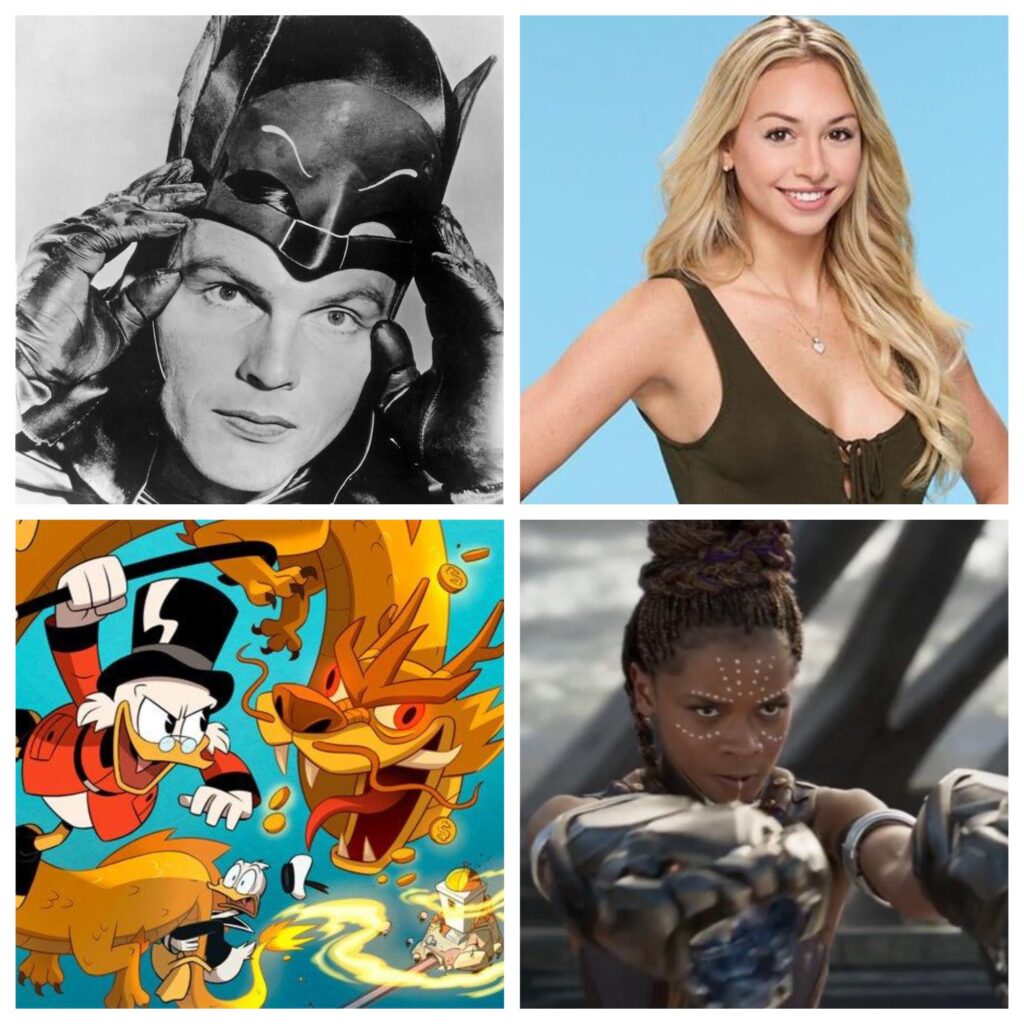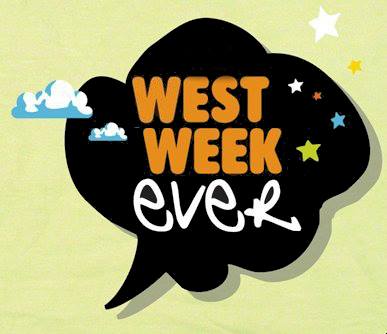 Hot on the heels of the poster reveal last Friday, we got a teaser trailer for Black Panther during the NBA Finals. And it did very little for me. Yeah, I know. Every other Black person I know is, as they say, "hype" for this movie, but I just have never cared about Black Panther as a character. And I know comic book movies require suspension of disbelief, but Michael B. Jordan plays a villain named KILLMONGER! That's probably the comic bookiest name I've ever been forced to take seriously. It certainly looks colorful, and it's gonna make all the monies, but I'm gonna need to see more before I get too excited.
Let's talk about Black Panther for a minute, though, as I think people are conflating his comic book success with his appearances in all other media. At the moment, there are currently 3 Black Panther comics on the stands: 1) Black Panther, 2) World of Wakanda, and 3) Black Panther & The Crew. Also at this moment, the latter two have already been canceled. I've seen people online saying that Marvel should rethink their stance, considering all the views the trailer has racked up in its week online (22.6 million as I write this). I get what they're trying to say, but it's a faulty argument. Their assumption is that people are clamoring for all the Black Panther they can get, when it's really just this one movie to which they're looking forward.
When the Black Panther comic was relaunched last year, written by author Ta-Nehisi Coates, the first issue sold over 250,000 copies, which was a rare feat for 2016. Now, however, the book sells about 1/9 of that amount, and is still decreasing. Ya see, Coates was hot shit because of an article on reparations that he wrote for The Atlantic. Why someone thought that would translate into a successful stint writing comics is beyond me. Marvel struck while the iron was hot, though, and they were able to ride the Coates wave, but anyone who's actually read the comic knows that he's more about political drama than superhero action. People came to the table to see what he'd offer, but over time they've realized they're not picking up what he's putting down. Still, Marvel gave him yet another series, Black Panther & The Crew, which probably should've been called Black Panther and His Negrotastic Pals. I bought the first issue, but the book was canceled before I even had  the chance to read it, so womp womp. It could be argued that Coates wasn't the right choice for the book, but I think a better explanation is that Marvel blew their wad too soon. They should've been launching these spinoffs in the wake of the trailer, not cancelling them. Still, the damage is already done, so it's not like they can let them tread water until the movie is released. If anything, they're gonna have to cancel and relaunch if they want to capitalize on movie buzz. The ship, however, has sailed for the books currently on the market because this trailer is not going to serve as the shot in the arm that some folks seem to believe it to be.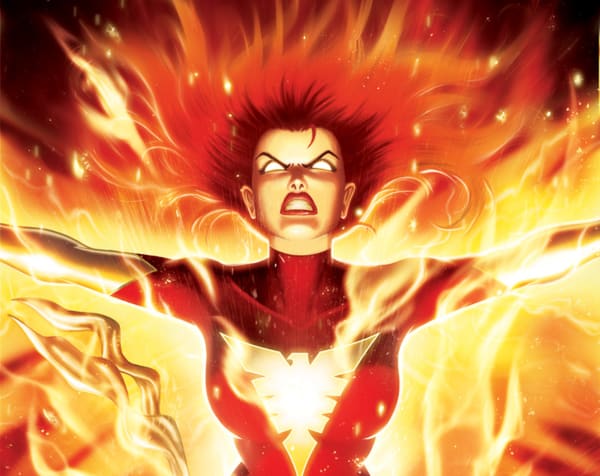 Fox has got the ball rolling on X-Men: Dark Phoenix, the follow-up to the disappointing X-Men: Apocalypse. It will be directed by Simon Kinberg, who has no directing experience by the way, and is slated to be released November 2nd, 2018. And the gang's all here, with Fassbender, Lawrence, and McAvoy are all coming back. If you remember, they tried to act like they were on the fence about returning after Apocalypse, but I guess they love money too much. Meanwhile, they're saying that Jessica Chastain is being pursued to play alien Shi'ar Empress Lilandra, who lets Xavier bone her every couple of years. Did I mention that Kinberg wrote X-Men: The Last Stand? Ya know, the LAST time they did the Dark Phoenix storyline?! THE ONE EVERYBODY HATED?! So they're basically giving him do-over! Everything about this sounds terrible, but we'll probably get another cool Quicksilver sequence out of it, this time set to La Bouche's "Be My Lover" or some other disposable 90s pop song.
Normally, I'm all about those stories where they "get the band back together", so I was definitely surprised when this video hit the Internet this week. I miss the age of the $20 million comedy, where Hollywood was cranking these things out monthly in the mid '00s. Dodgeball: A True Underdog Story was one of my favorites, so I had high hopes for this thing, whatever it was supposed to be. Still, 13 years have passed since the movie, and this "return to the well" felt just as stale as Zoolander 2. Its saving grace is the fact that it's only 4 minutes long (which still, somehow, feel like an eternity). I don't even know where to start with this thing. The unfunniness of Stiller? The weak delivery from Christine Taylor? Or the fact that I don't have a clue as to what the Hell Omaze is? Apparently it raises money for non-profits, but it's far from a household name. I don't know if this is the bold step Omaze needed to take to make a name for themselves. "Hey, look – we're making a mini sequel to a 13 year old movie that didn't need a sequel!" This thing seems dead on arrival, and I'd love to somehow be able to track the success/failure of this marketing initiative. Ugh, so much potential, squandered.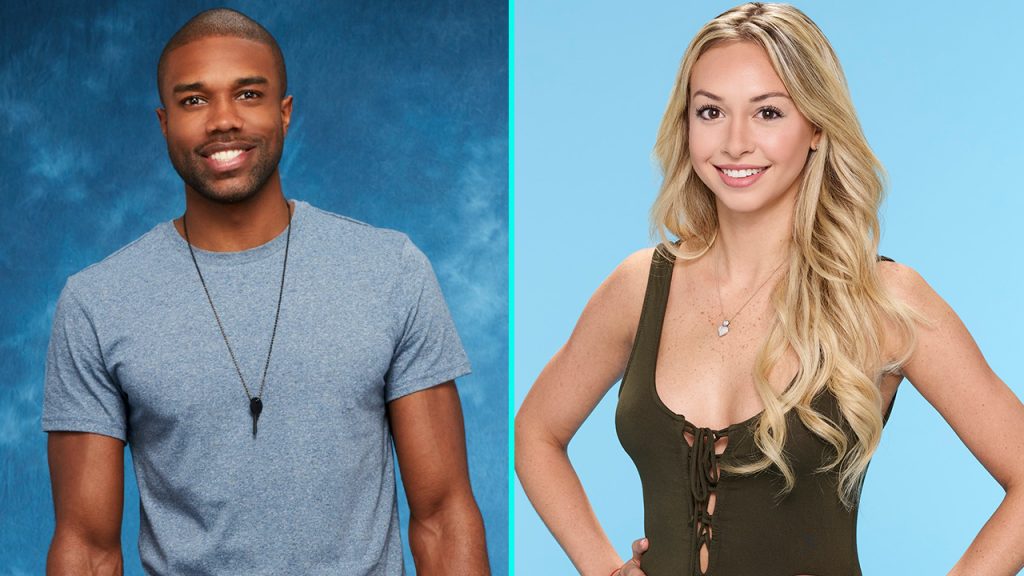 Bachelor in Paradise had its production suspended this week after accounts of "misconduct" began to surface. According to varying reports, Corinne Olympios from the most recent season of The Bachelor was involved in some pretty "heavy petting", as your grandma would call it, with DeMario Jackson from season 13 of The Bachelorette. From what I heard, they were both drunk and tried to have sex. DeMario, unfortunately, couldn't…"ready his soldier for battle", so he "went downtown" instead. Corinne's friend, who's a producer on the show, told her that it'd look bad for her to be getting serviced on camera like that. A lot of other contestants reportedly witnessed the event, and said that the two were even seen canoodling together later that night. Then, Corinne started saying that she couldn't remember the events of the night, and that she had never given consent for what happened. So now both sides are lawyered up, blaming the other for character assassination and worse. Oh, by the way, if you're not familiar with Bachelor In Paradise, it's a spinoff where the contestants are encouraged to get drunk and try to fuck. So…mission accomplished?
The format of the show was just asking for a controversy like this, and I'm amazed that it took this long for something like this to hit the Bachelor franchise. I don't know anything about DeMario, but the one season of The Bachelor that I watched featured Corinne as the villain of the season. She was constantly boasting of her sexual prowess, saying things like "My 'vagine' is platinum." Her tactic to win the show was to throw herself at The Bachelor early and often. Now, some folks are gonna interpret this as me saying she "deserved" this. If this was sexual assault, nobody deserves something like that. All I'm saying is that she was strategic in using sex to get what she wanted, and quick to cower when it didn't work out as planned. Bachelor Nick Viall rebuffed all of her advances last season, and she'd end up pouting in her room, or taking a nap during the rose ceremony. She was notoriously immature yet manipulative. Word on the street was that she was up for her own show, but this little episode might've jeopardized the chances of that.
The most interesting part of this whole thing is that THEY HAVE THE TAPE! LET'S GO TO THE DAMN TAPE! How damning is that tape that it hasn't been released yet? The production is most likely over for good, as the contestants have been sent home. The future of the show is in jeopardy because of this ordeal as there doesn't really seem to be any coming back from this. The reality show fuck house actually turned into a fuck house. I guess their plan worked a little too well. If the show does come back, this is a watershed moment for dating shows, as nothing will be the same after this. Remember how talk shows changed when the Jenny Jones Murder took place? After that, they all became more staged, and Jerry Springer thrived in its wake. Now you can't trust anything you see during daytime, while a show like Donahue couldn't exist in the current climate. They're gonna have to treat future iterations of The Bachelor with kid gloves, which isn't what people come to see. When folks watch these shows, they wanna see if the contestants are gonna hook up. Now, they realize that standards and practices won't allow that to be shown, but they still wanna see as much as the network will allow them to see. All these years after Joe Millionaire aired on Fox, folks don't remember it for its janky premise (poor guy pretends to be a millionaire in order to find love from a pool of gold diggers), but rather for the scene of "Joe" (Evan Marriott) and contestant Sarah Kozer in the woods with some intense slurping on the audio. Lewd, yes, but boundary-pushing for 2003 and everyone was talking about it. The goal of these shows is to produce something to dominate the conversation for a while and, in that case, this whole thing has been a success. Still, there are serious matters at hand that need to be addressed, as folks are losing jobs (DeMario got fired for the allegations), and could also end up in jail.
After something like a year in teases, we finally have our release date for the DuckTales reboot: Aug 12th. The show will premiere on DisneyXD as an hour-long "mini movie", and then be rebroadcast for the next 24 hours on the channel. Then,  the series will officially premiere on September 23rd, with 2 new episodes. As you saw above, we also got the new credit sequence and theme song. Some of the old fuddy duddies have taken issue with the remixed theme, but I love it. The most surprising thing to me is the new jacked Mrs. Beakley, but I figure there'll be an in-series explanation for all that.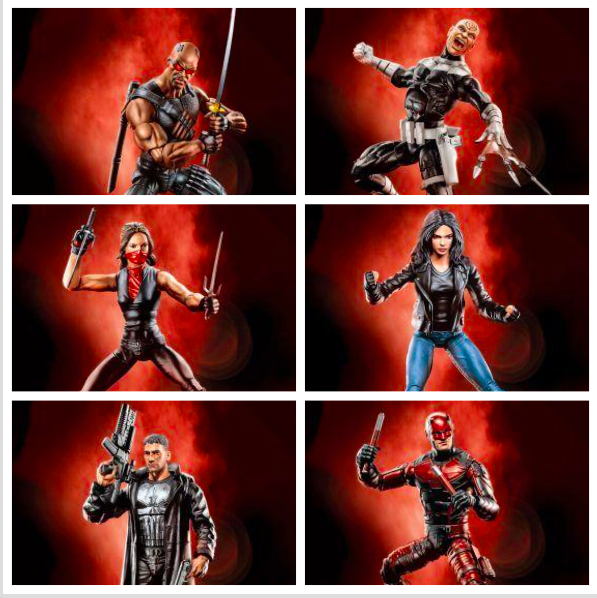 In the world of toys, Hasbro unveiled the full Netflix wave of Marvel Legends figures, and they look so great. In the beginning, I was scared these were gonna turn out to be exclusive to a particular retailer, but that doesn't seem to be the case. We already knew about Daredevil, Jessica Jones, and Punisher, but the wave is rounded out by Elektra, as well as comic versions of Blade and Bullseye. As an added surprise, there's a Build A Figure in the form of Man-Thing. That character means nothing to me, but I'll be buying the whole wave, so someone give me a shout if you wanna buy Man-Thing off me. That's right, I'm offering my Man-Thing in exchange for money. I think that might be illegal…
Song of the Week
This week's song is Morgan Wallen's "The Way I Talk", mainly because I completely identify with it. If you've ever spoken with me, the first question people tend to ask is "Where are you from? You sound SOUTHERN!" Also, I spent more time than I'd like to admit trying to figure out if that actually was a sample from Spacehog's "In The Meantime" at the beginning (verdict: inconclusive).
Things You Might Have Missed This Week
CMT is seriously considering reviving Tim Allen's canceled ABC sitcom, Last Man Standing. They already air the reruns, so it seems like a natural fit.
An Injustice 2 eSports tournament will air on TBS in October. We're really trying to make "eSports" a thing, huh?
Unbreakable Kimmy Schmidt has been renewed for a 4th season at Netflix. One of these days I'll finally finish seasons 2 and 3…
Aisha Tyler announced yesterday that she will be leaving The Talk at the end of the season, due to her current commitments on Criminal Minds, Whose Line Is It Anyway?, and Archer. Plus, she'll be directing an upcoming film. Yeah, that's probably enough jobs for one person.
Someone named Anthony Padilla is leaving something called Smosh. Apparently it's a thing on the YouTubes. If you've got a tween, they can probably explain whatever this means.
In an update to something I mentioned last week, Sony has revised their plans to sell clean versions of their movies. Since it was found that the plan violated union contracts, now Sony will only offer clean versions of movies that have been approved by the director.
ABC has renewed "Toy Shark Tank", AKA The Toy Box, for a second season.
In a baffling move, Amazon is buying Whole Foods Market for $13.7 billion. I haven't been as confused about a business deal since K-Mart bought Sears.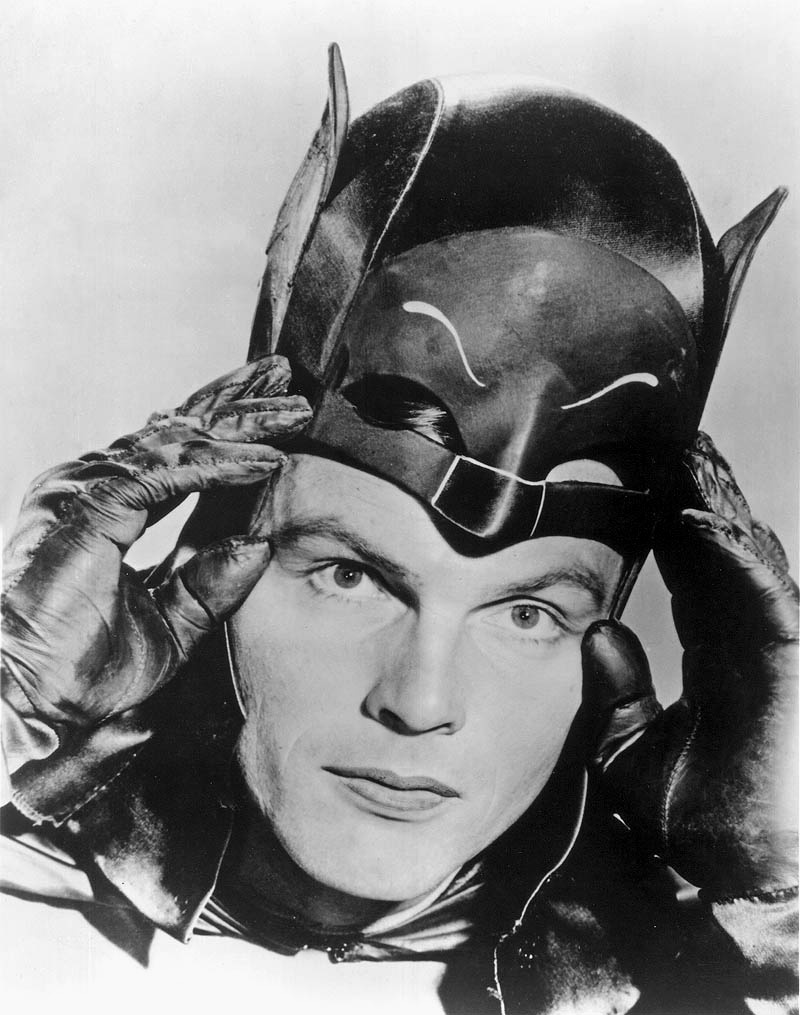 When I first started West Week Ever, I came up with a No Death Policy. Even though I get kinda negative on here, I still want it to be a positive place. I have a bit of an odd history with death, as I became acquainted with it at an early age, so I like to stay away from all that. Plus, there's that problem where if you mention one death, you've gotta mention ALL the deaths, and ain't nobody got time for that – especially if that death didn't really mean anything to me. Still, when I created this feature, I always knew there would be at least 2 important exceptions. I wasn't looking forward to them, but given their age and health, I knew it would be something I'd have to tackle eventually. Sadly, one of those deaths occurred last Saturday.
When I was growing up, there were few things I looked forward to as much as the 1966 Batman series, weekday afternoons on Fox 5. While I'd gotten the Super Powers Batman and Batmobile toys when I was around 4, I really didn't know anything about Batman until I was introduced to that show. Hell, I remember how I used to think Batman could fly. I mean, he had a cape! All people with capes fly, right? Anyway, like any kid, I was mesmerized by the POW! ZAP! BIFF! of the fight sequences. I was on the edge of my seat for the end of episode cliffhanger. I'd tie a sheet around my neck, and shadow box along with the Dynamic Duo as they fought King Tut's goons. I also had a next door neighbor, Brian, who was a few years younger than me (he was 7 when I was 11, as I remember him thinking that was cool), and he worshipped the ground I walked on. He'd come over, and we'd be Batman and Robin, fighting invisible goons with gadgets I'd made from Construx and jump ropes. My concept of Batman was formed by Adam West and Burt Ward, walking up the side of buildings with their Bat Ropes.
As I grew up, I was introduced to other depictions of the Caped Crusader. I started reading comics in '92, around the time that the classic Batman: The Animated Series debuted. Those versions of Batman were totally different than what I'd grown up knowing. The environment wasn't as campy, the world was a darker place, and Batman wasn't doing the Batusi. Over the years, I've had even more versions of Batman that I've compared to West's rendition, but I've come to appreciate him even more. While the world around him was wacky, West's Bruce Wayne/Batman was solid. He was smart, calculating, and always knew more than the folks around him. Can you imagine a "Tower of Babel" storyline (the classic JLA story where Batman takes down the rest of the Justice League using contingency plans he'd set up for all of them), starring West's Batman? I can, and it would be AMAZING.
It seems life wasn't too shabby for West offscreen, either. According to several stories, he was quite the hit with the ladies, and even had an 8-woman orgy with Riddler Frank Gorshin. ZOWIE! While he never really achieved mega success with anything else, he still established himself as a cult superstar, with his turn in Conan O'Brien's failed pilot Lookwell, as well as his role as Mayor West on Family Guy, which introduced him to a new generation of fans. Other actors who portrayed Batman went on to other things. For Clooney, Kilmer, and Bale, the role is just another notch on the IMDB profile, but West WAS Batman. With the exception of probably Kevin Conroy, no one else has been so closely identified with the role as Adam West. At the end of the day, he's the Batman that I always come back to, and the one to which I compare all newcomers. Adam West, born William West Anderson (hey, look at that!), was MY Batman and I think we were all lucky to have him. No, he didn't have the West Week Ever. I don't think that's enough of an honor to indicate what he meant to me. So, with that in mind, Adam West had the West Life Ever. Farewell, old chum.