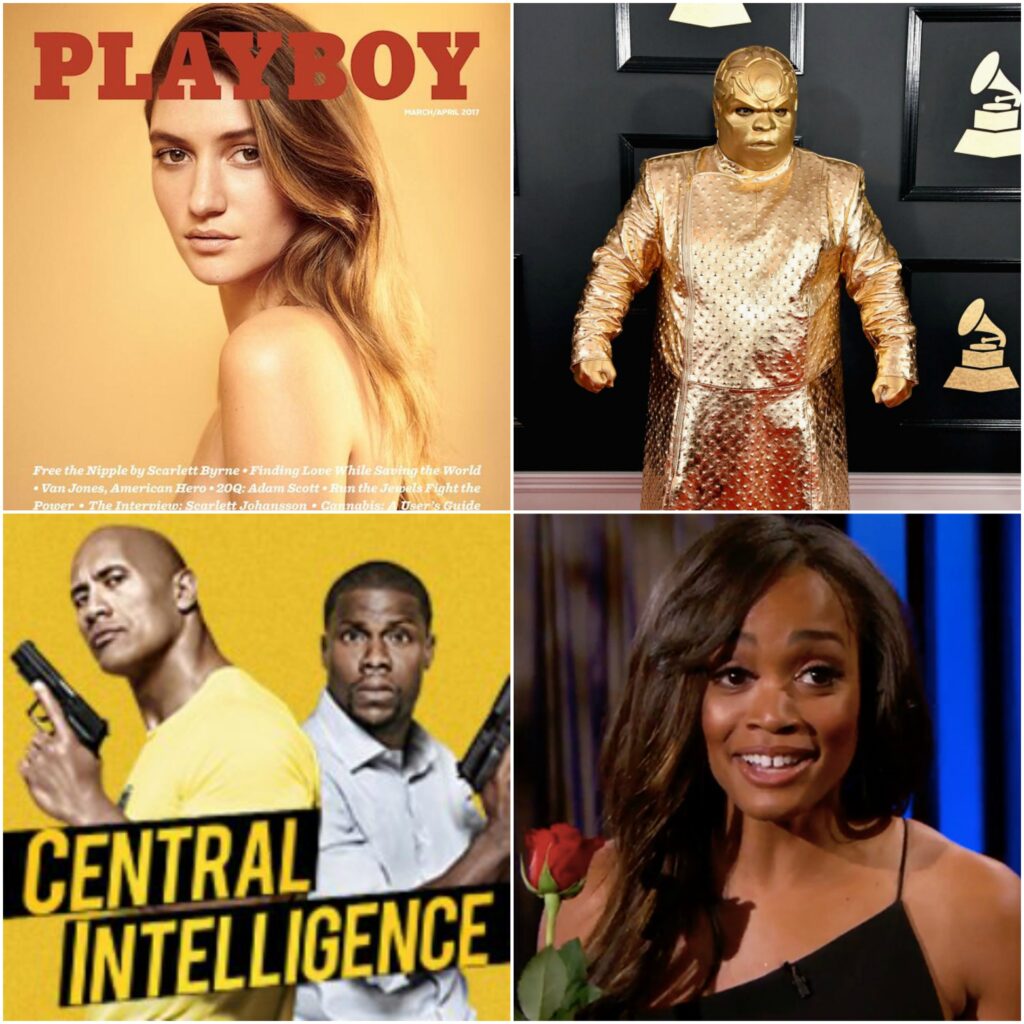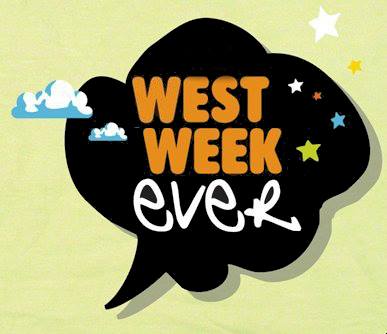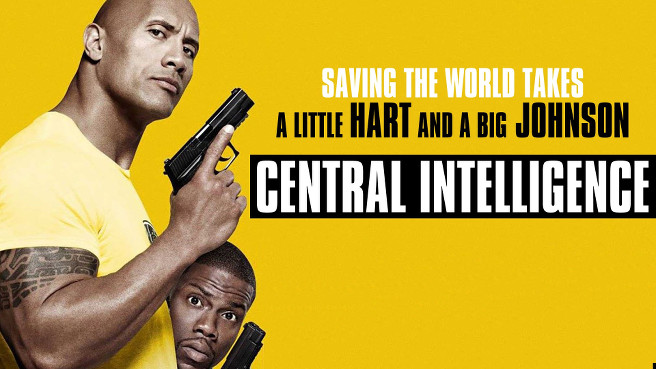 On the movie front I finally got around to watching Central Intelligence. I've been wanting to see it since it was in theaters, as I love Kevin Hart movies, but I didn't get to see it until it hit HBO. And I'm glad I waited. In the film, Hart plays a middle-aged accountant whose best days were in high school, when he was the most popular kid in school. Meanwhile, The Rock was the fat kid that all the other kids made fun of. Hart's life is thrown into high gear when The Rock comes back into his life and turns out to work for the CIA. Hart gets wrapped up in murder, intrigue, and secret files. Yeah…On paper, this probably sounded like a great idea. The trailers looked hilarious. Surprisingly co-written by actor Ike Barinholtz (MadTV, The Mindy Project), it's got a great cast, but they're not necessarily bringing their A game. It was kinda weird to see Hart essentially playing the straight man, while The Rock had this weird goofiness to him. I know he's trying to make the audience wonder if he can be trusted or not, but I don't feel he sells it well. I almost bought this on Black Friday, and I'm glad I put it back on the shelf, as I don't need to see it again.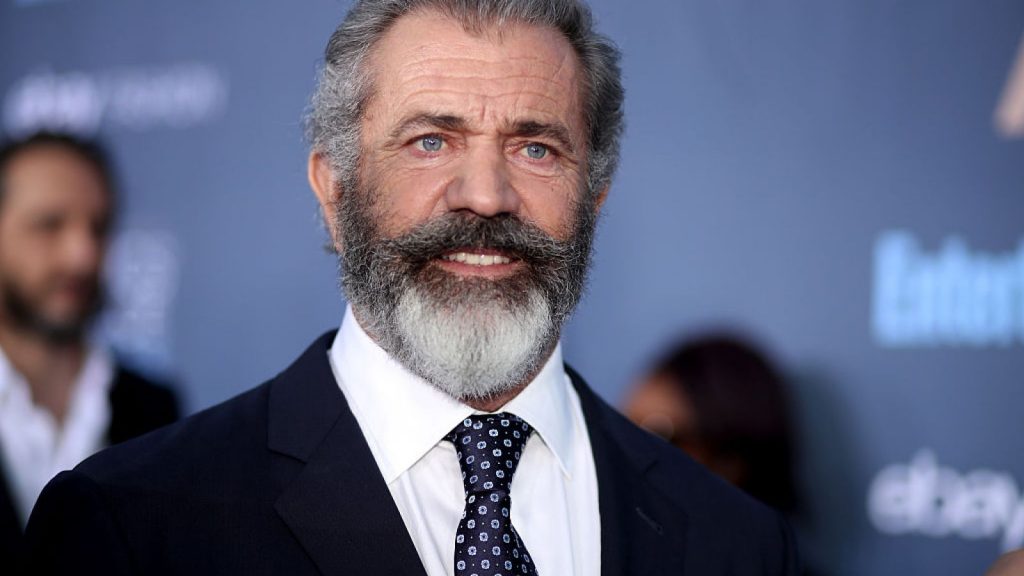 In movie news, it's rumored that Mel Gibson is being courted to direct Suicide Squad 2. Now, this is pretty interesting. I mean, who better to direct a movie about deranged criminals than a deranged actor/director? Seriously, that dude couldn't be poked with an 8 foot pole a year ago, but since Hacksaw Ridge, it's like all has been forgiven. I mean, he told his girlfriend he hoped she was "raped by a pack of niggers"! And let's not forget all the antisemitic stuff. Anyway, I guess everyone deserves a second chance or whatever, but I don't even see why he'd take the job. Even with all the controversy, a comic book film seems…beneath him, even if it would be great PR to restore his image in the public eye.

In other controversial movie news, A Cure For Wellness took a page out of the "fake news" playbook for its marketing campaign. 20th Century Fox partnered with fake news sites to run false stories alongside ads for the movie. Considering how the concept of fake news is upsetting a lot of people on both sides of the political aisle lately, this was considered to be in poor taste. A Fox spokesperson tried to explain that the film is about a fake cure that actually makes people sicker, so they thought the campaign was fitting. Fox has since apologized for the move, but I'll bet it's not the last time someone does this.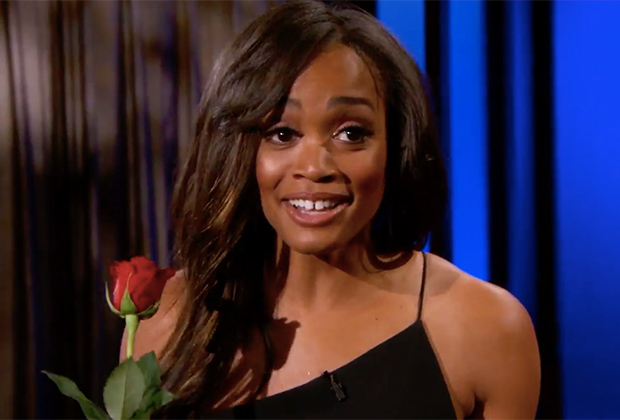 In TV news, ABC announced that the next season of The Bachelorette would star Rachel Lindsay as the first Black Bachelorette. This is important for a few reasons. First off, ABC is essentially torpedoing the notion that the current season of The Bachelor even matters anymore. After all, Lindsay is still in the running as one of the remaining finalists of the current cycle of the show. By doing this, ABC is spoiling the fact that she doesn't win, before the finale has even aired. I've never watched the show prior to this season (What? It's on at the gym!), but I've read that this is a particularly disappointing season. The current Bachelor, Nick Viall, is pretty boring, and is also on his fourth go-round with the franchise, having previously been a contestant on seasons 10 and 11 of The Bachelorette, as well as season 3 of Bachelor In Paradise. I mean, if he hasn't found love by now, then he'd might as well just pack it in! The odd part to me, though, is the choice of Lindsay. I mean, I've been watching TV for a LONG time, and it used to be that the most outlandish cast member is the one who gets the spin-off. This season, that honor goes to Corinne, a 24 year old businesswoman who has a nanny for HERSELF, and has repeatedly tried to fuck Nick into choosing her, only to be rebuffed every time. She's always shocked that someone could reject someone as hot as she is, but that shock never stops her from trying again. If you want good television, you make Corinne the next Bachelorette. Plus, Lindsay isn't even that interesting. In all the episodes I've seen, I can't really understand why she's still around unless the plan was always for her to be the next Bachelorette. I mean, after 33 cycles of all three shows combined, it's time for some diversity, and it'll definitely make things interesting – ESPECIALLY when they do the home visits. But right now, I'm just not seeing any reason for the choice of Lindsay other than the fact that she's Black. And she's not even the best Black chick they had this season. Nah, they sent those chicks home already.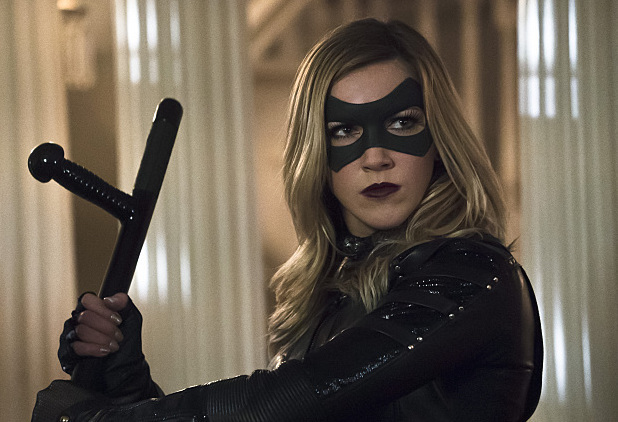 There was an interesting interview over on TV Line with Arrow's co-showrunner Marc Guggenheim, where he basically revealed that those previously-announced DCTV contracts don't really mean that much. If you remember, over the summer it was announced that Wentworth Miller, John Barrowman, and Katie Cassidy had signed DCTV exclusive deals, which would allow them to pop up in any of the Berlantiverse shows. While the details of the deal were unknown, it certainly seemed like they'd be doing more with them than they are. Sure, Miller has popped up as a hallucination on Legends, and Barrowman's also on Legends, but Cassidy hasn't really been used outside of Arrow this season (that I know of. I'm still behind on The Flash). When asked if Cassidy would be popping up before Arrow's season is over, Guggenheim replied:
"We have an idea for how to see [Katie] again, but we haven't made a deal with her," Guggenheim shared. "She's not a series regular anymore, so we have to make a contract with her, and she's got to be available. We haven't had those conversations. But… we know exactly what we do want to do.
They have to make a contract with her? Then what was the point of last summer's announcement? I realize it's pilot season, so she's got to look out for herself since she's no longer a series regular, but the contract seemed to ensure she'd have work, and be available for it should it arise. It's starting to be clear that these "exclusive" contracts are just as useless as comic exclusive contracts, which basically just mean you can't work for Marvel if you're working for DC and vice versa. You can still work for Image and nobody bats an eye.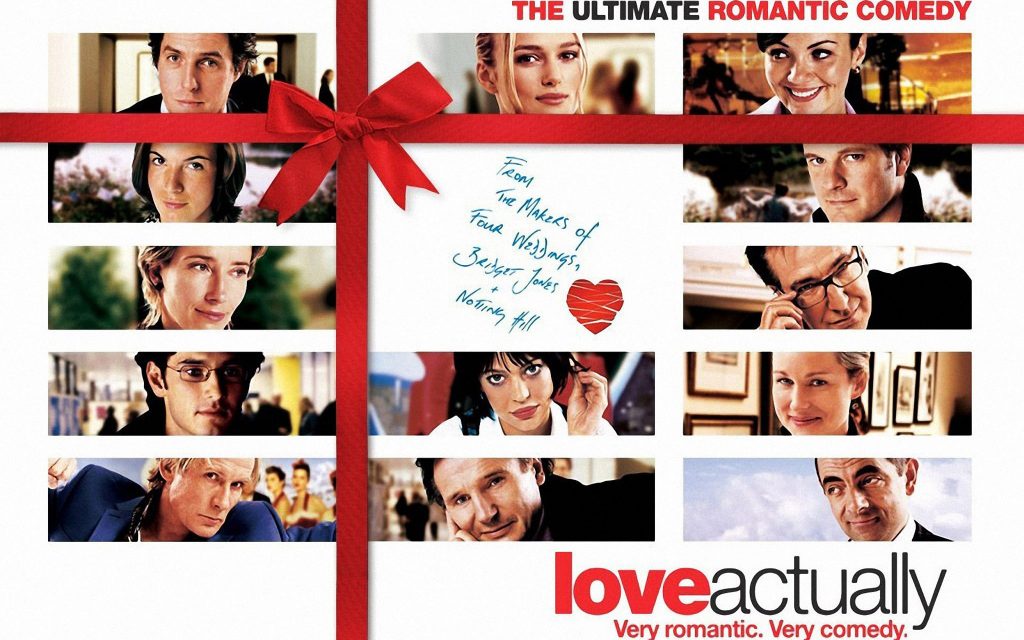 In a surprising announcement, we're getting a Love Actually sequel, but it's not what you think it is. See, in the UK, they have this charity event called Red Nose Day, where they air a TV special to raise money for Comic Relief, which helps people in need in Africa and The UK. In its 30 year history, the event has raise over £1 billion. In the UK, Red Nose Day culminates in a telethon where all sorts of specials and reunions occur. The idea was brought to the US back in 2015, with Walgreens selling the red noses for charity. Well, this year, a bunch of members of the original cast of the film are getting back together for a 10-minute special that will show us where they all are today. Right now, the special is expected to include Hugh Grant, Keira Knightley, Colin Firth, Martine McCutcheon (YAY!), Liam Neeson, Bill Nighy, Rowan Atkinson (really? He wasn't even that important), Andrew Lincoln, Lucia Moniz, Thomas Brodie-Sangster and Olivia Olson. It'll be really interesting to see where these characters are, 14 years later. It's a shame we're only getting ten minutes, but I'll take what I can get. The special will air March 24th in the UK and May 25th in America. Yup, two months later. So, look for it on YouTube March 25th.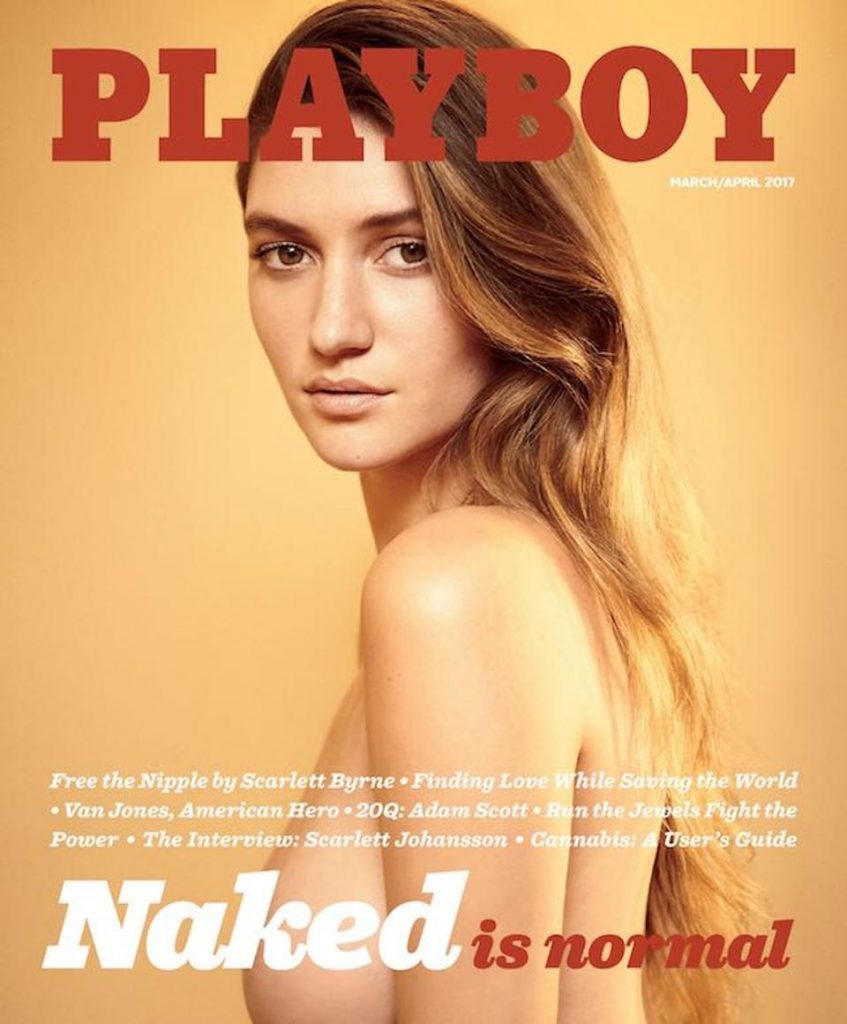 Rejoice, fellow titty enthusiasts! After a year of trying to "go legit", Playboy has announced that nudity is returning to its pages as of its next issue. The decision to remove nudity didn't really help sales much, which was somewhat surprising to me. See, I figured the lack of nudity would mean you'd see it in grocery stores and pharmacies, right next to Maxim and GQ. But that never happened. I guess it's because the Playboy brand is known for nudity, even when the magazine itself decides to eschew it. But you bushwackers are gonna be disappointed, as the returning nudity will only feature breasts and butts for the time being.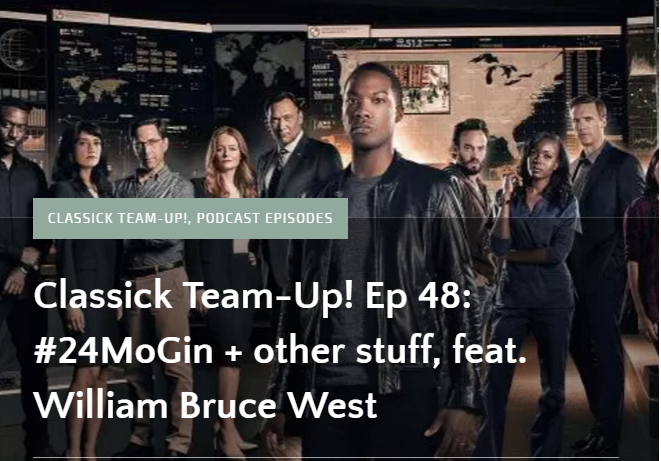 This week, I had the pleasure of joining my pal, Classick, on the newest episode of Classick Team-Up. We discussed 24 Legacy, Turkish Airlines, and Trump's America. Trust me, it all makes sense. Anyway, if you're looking for some podcastin' fo' yo' ears, check check check it out!
Things You Might Have Missed This Week
Adele "robbed" Beyoncé of the Album of the Year Grammy at this year's awards ceremony. Whatever…
Country newcomer Maren Morris pulled off a major upset by winning Best Country Solo Performance Grammy over established award darlings Carrie Underwood, Keith Urban, and Miranda Lambert
With recent successful revivals of old shows, Fox is finally keen to revive sci fi cult fave Firefly – the only catch is that show creator Joss Whedon has to come back, and they figure he's too busy right now. I hope he doesn't call their bluff. That show bored the shit out of me.
Speaking of Fox, they blew my mind by renewing Lucifer this week for a 3rd season. I didn't think it would make it through season 1!
ABC renewed their TGIT lineup comprised of Grey's Anatomy, Scandal, and How To Get Away With Murder for next season.
NBC renewed the wonderful Superstore for a 3rd season.
Cloverfield director Matt Reeves is in talks to replace Ben Affleck as director of The Batman. Meanwhile, the rumor is that Affleck is trying to walk away from the film completely.
Poor Alanis Morissette! I recently wrote about how her former manager stole around $5 million from her, and this week over $2 million in jewelry was stolen from her home.
In the Remakes Nobody Wanted department, Frank Grillo will star in an American version of modern-day action classic The Raid
In what I've heard was a dreadfully unfunny stand up special, Nick Cannon said that NBC was keeping him from being himself as host of America's Got Talent. As a result, he's said he's leaving the show.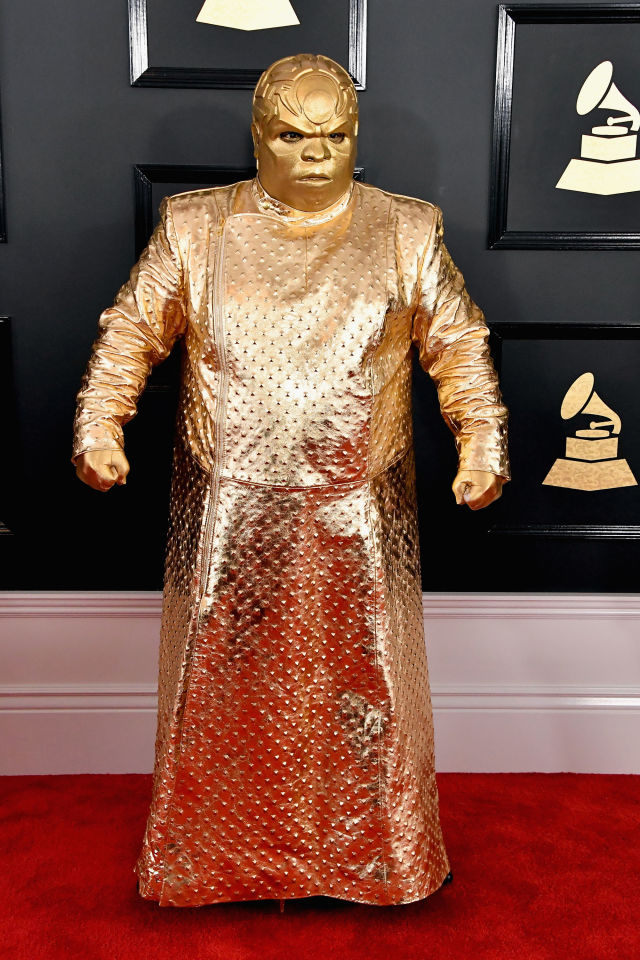 Man, before Sunday night we had no idea who or what "Gnarley Davidson" was. Now, I can't understand how we ever lived without him. At the Grammys, Cee Lo Green debuted his new solid gold persona, bewildering millions. And the meme machine got crankin'. He was photoshopped into pictures of Donald Trump's house.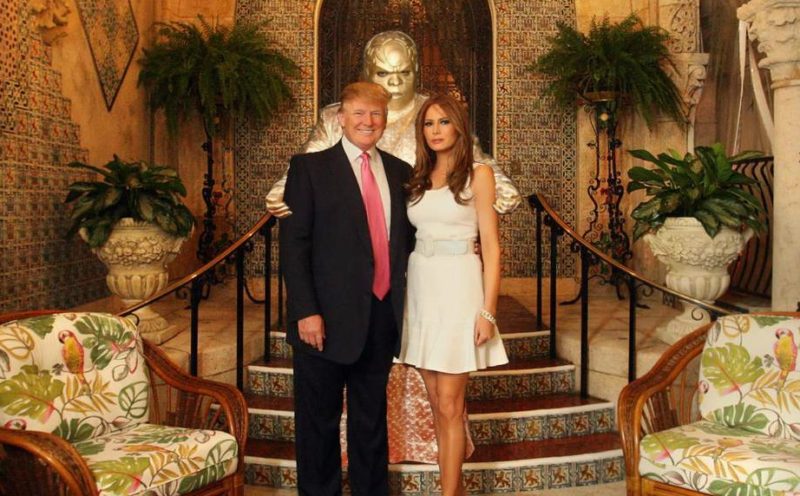 He was photoshopped into pictures of the Power Rangers.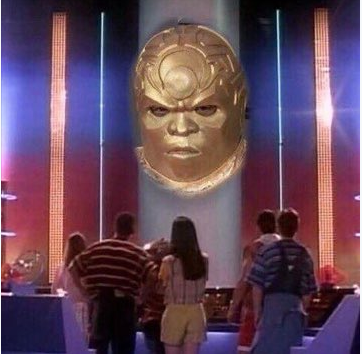 The best part, however, wasn't even a meme, but actual video of his departure from the awards. After all, he didn't win anything, so why stick around?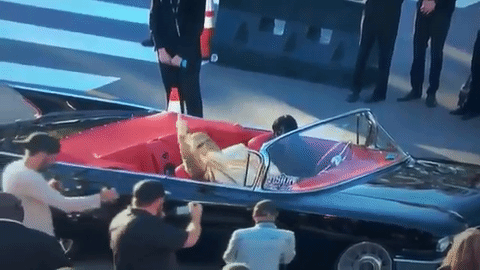 That, folks, is how a true West Week Ever recipient leaves an awards ceremony. So, it should go without saying at this point, but Cee Lo Green/Gnarly Davidson had the West Week Ever.