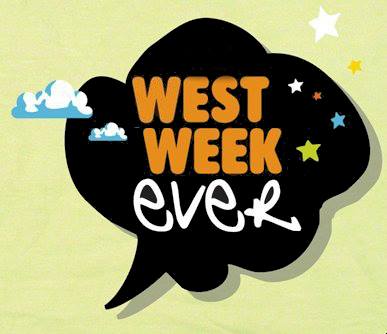 Sometimes life gets in the way, and you just can't get a post out on time. That's what happened last week, but I'm here now, so let's get on with the pop culture, shall we?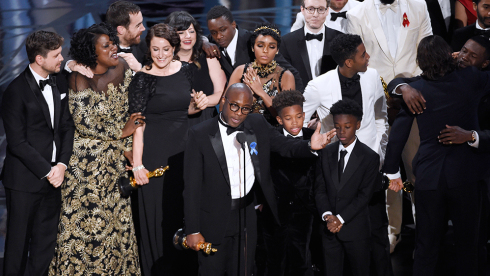 First, I guess we've gotta talk about the Oscars, huh? I didn't watch them. I don't really do awards shows anymore unless someone's getting slimed, so this wasn't exactly my cup of tea. The big moment of the night, however, came at the end when La La Land was mistakenly announced as the winner for Best Picture when it actually lost to Moonlight. And social media went wild! It's been a crazy few weeks, as the Best Picture predictions had come down to those two films, but neither of them really appealed to me. I'm probably more likely to see Moonlight than La La Land, as the latter just doesn't sound interesting to me. But having seen neither of them at the time of the awards, I really didn't have a dog in that fight. I figure they gave the award to Moonlight to shut us up for a few years about #OscarsSoWhite. I mean, racism's over now, right? Does Hallmark sell cards for that? A "So Glad Your Racism Cleared Up" card?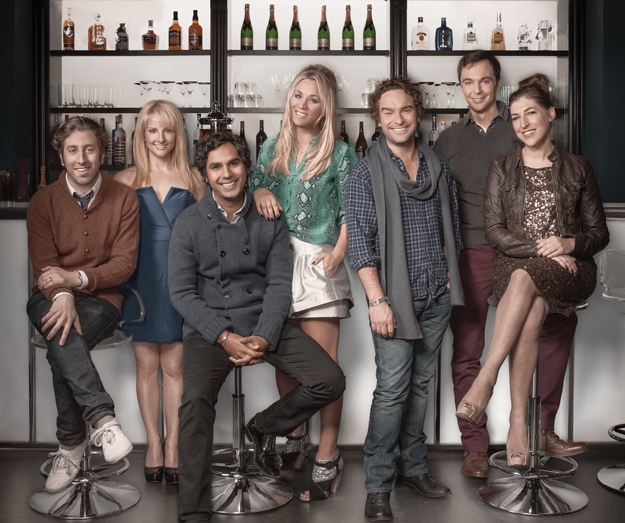 Anyway, from one controversy to another. I've never understood people's disdain for The Big Bang Theory. It's not reinventing the wheel or anything, but I find it to be an enjoyable half hour every week. I think people got too comfortable with their single cam Arrested Development and Modern Family that they just couldn't deal with a multicam, studio audience sitcom anymore. OK, cool. But as the mainstream response to Arrested Development showed us, not everyone wants their shit to be smart. Sad, but true. For all the people loudly calling The Big Bang Theory "blackface for nerds" (which is itself offensive, and clearly exhibits a lack of understanding of blackface), it's still the number 1 show on television. So, just like Trump voters, your friends and neighbors are watching and enjoying it in secret. And with those ratings come big paydays. The 5 principal actors on the show currently make $1 million an episode, while Mayim Bialik and Melissa Rauch make $250,000 per episode. Considering their roles have expanded greatly since joining the show in season 3, it can be argued that they deserve pay more inline with their costars. Well, the 5 principals (Galecki, Parsons, Cuoco, Helberg, and Nayyar) have each offered to give up $100,000 per episode so that money will be freed up for their costars to get raises. I don't care how you feel about the show, but that's pretty cool move on their part. Sure, they're making a fuckton of money, but this is something they didn't have to do. They realized they're stronger as a unit, and they're making moves to preserve it. Not everyone in this situation would do this. While The Simpsons has had negotiation shakeups in recent years, the last time a cast really came together like this was when the Friends stars negotiated for season 10. If CBS and the studio don't agree to these terms, however, they've got an ace up their sleeve.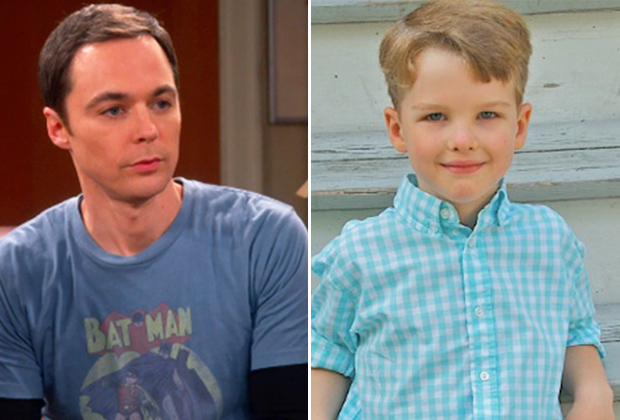 What started as a mere rumor is now actually gearing up to film a pilot: a prequel of The Big Bang Theory, focusing on Dr. Sheldon Cooper as a child. It's being reported that Iain Armitage of HBO's Big Little Lies is being courted for the role of Sheldon. The most interesting casting, however, concerns Sheldon's mother. You see, on The Big Bang Theory, his mother is played by Roseanne's Laurie Metcalf. Well, Metcalf's real life daughter, Zoe Perry, seems to be the frontrunner for the role of young Sheldon's mom. So, daughter will be playing mom's younger self. My head hurts! Anyway, I kinda love when Hollywood does stunt casting shit like that. Now, CBS hasn't placed a formal pilot order yet, and I feel like a decision is hinging on how these contract negotiations turn out. I mean, The Big Bang Theory is an aging sitcom in its 10th season, and a renewal would only be for 2 more years. CBS has got to start thinking about the future, but this is clearly a franchise they'd like to keep around in some capacity sheerly for the ratings it brings in. So, it looks like y'all might be hating The Big Bang Theory for many years to come! Or it could just fall apart like How I Met Your Dad did (which, oddly enough, is being revived by the This Is Us team at the moment). Only time will tell.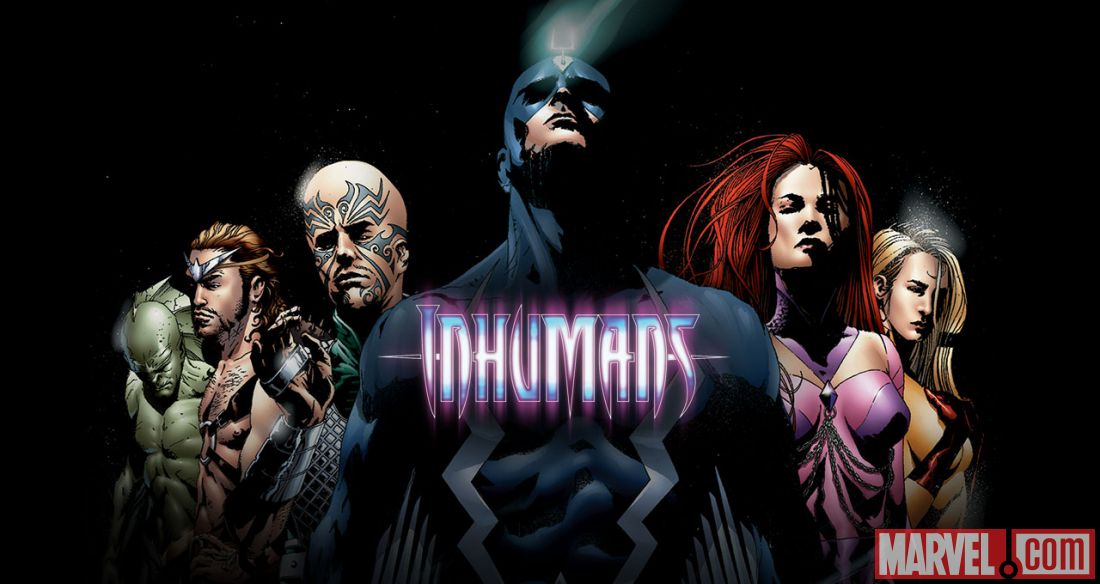 Just as I like something you hate, I also hate something you all seem to be excited about: ABC's Marvel's Inhumans. As the show that I'm almost sure will be the nail in the coffin for Marvel's Agents of S.H.I.E.L.D., I just don't see how this is a good idea. Marvel keeps trying to "make 'fetch' happen" when it comes to the Inhumans because they want their own robust mutant franchise, but nobody gives a shit. At least, I didn't think so. However, with each casting announcement, y'all seem to get more and more giddy. Last week, they announced that Iwan Rheon of Misfits/Game of Thrones fame had been cast as Maximus. Anton Mount, from Hell On Wheels, has been cast as the Inhuman king Black Bolt, while Graceland alum Serinda Swan has been cast as Queen Medusa. Finally, Lost/The Night Shift alum Ken Leung was announced yesterday as Karnak. That's great. Actors are working. I still have no faith in the show, however.
It's no secret that The Inhumans were Marvel CEO Ike Perlmetter's pet project because he wanted a stable that Marvel could exploit where they still owned all the media rights. As far as he was concerned, the Inhumans should be the new X-Men. In the comics, they've received quite a push over recent years, but it feels more like Marvel is shoving them down our throats than actually giving the audience what it wants. That's why, once Marvel Studios' Kevin Feige wrested control of the film division away from Marvel, the announced but delayed Inhumans film was demoted to a TV series. They're really trying to make this a production, by releasing the first two episodes in theaters in IMAX, but it just feels desparate. Nobody cares, dude. The numbers on Agents of S.H.I.E.L.D. right now are terrible, and I'd be really surprised if it got renewed. Considering it's the show that introduced the Inhumans to the MCU, and has had them as something of a plot device since that introduction, yet it's done nothing for the ratings, I don't think the Inhumans are ready to stand on their own just yet. The argument could be made that the audience didn't like how AoS was handling the Inhumans, and that they actually wanted the Royal Family Inhumans, which this new series is giving us. OK, but I still don't see how that's gonna be cool on a weekly TV budget. Then again, I never found the Inhumans to be the least bit interesting, so this project just isn't design to appeal to me at this point. I honestly don't know what they could announce to get me excited about an Inhumans series.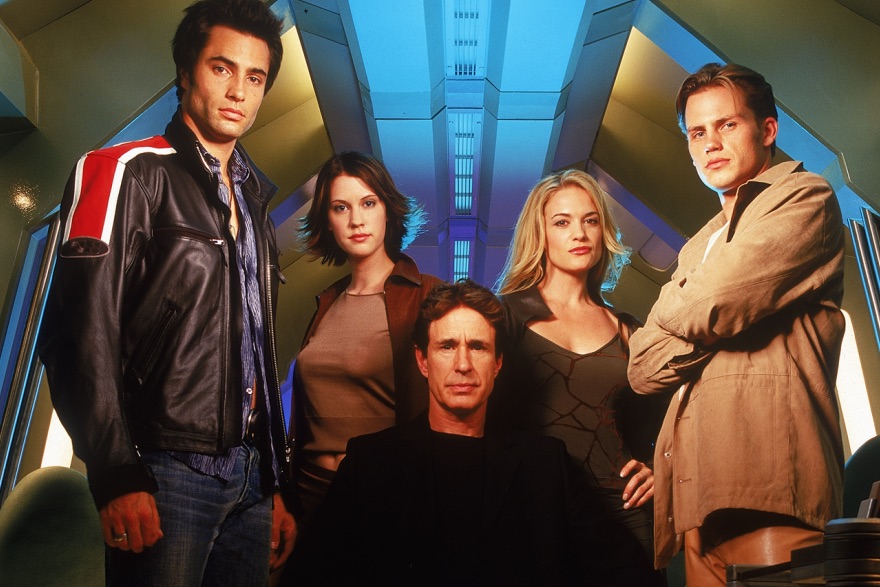 In other Marvel TV news that I couldn't give two shits about, there's been a ton of casting news for Fox'x untitled mutant-centered pilot. Yeah, I'm being contrarian, but I just don't see this being great. First, it's on Fox. This is the kind of show they pick up solely to cancel. Second, it's gonna be expensive, which is why Fox will not hesitate to cancel it. Third, I still remember the Generation X TV movie/pilot and Mutant X. Fourth, it's gonna be directed by Bryan Singer – a man who, despite 16 years of familiarity with the X-Men franchise, really needs to go somewhere and take a seat. Anyway, Jamie Chung has been cast as Blink, which won't cost too much as they really just have to come up with a cool-looking, yet affordable, portal effect. Yesterday, it was announced that True Blood's Stephen Moyer and Angel's Amy Acker had been cast as the leads. The show follows the Stewart family, who are forced to go on the run from the government when they discover their kids are mutants. They link up with an underground network of mutants, and ugh, I'm exhausted already. So, they're basically on the run the whole time? And you're gonna be holding out hope for some kind of mutant of the week cameo, who'll be someone they'd never put in a movie. Or maybe it would be. It's not like the X-Men franchise has ever given a fuck about continuity. Since this is still at the pilot stage, I'm not gonna let it get my blood pressure up until it's officially ordered to series.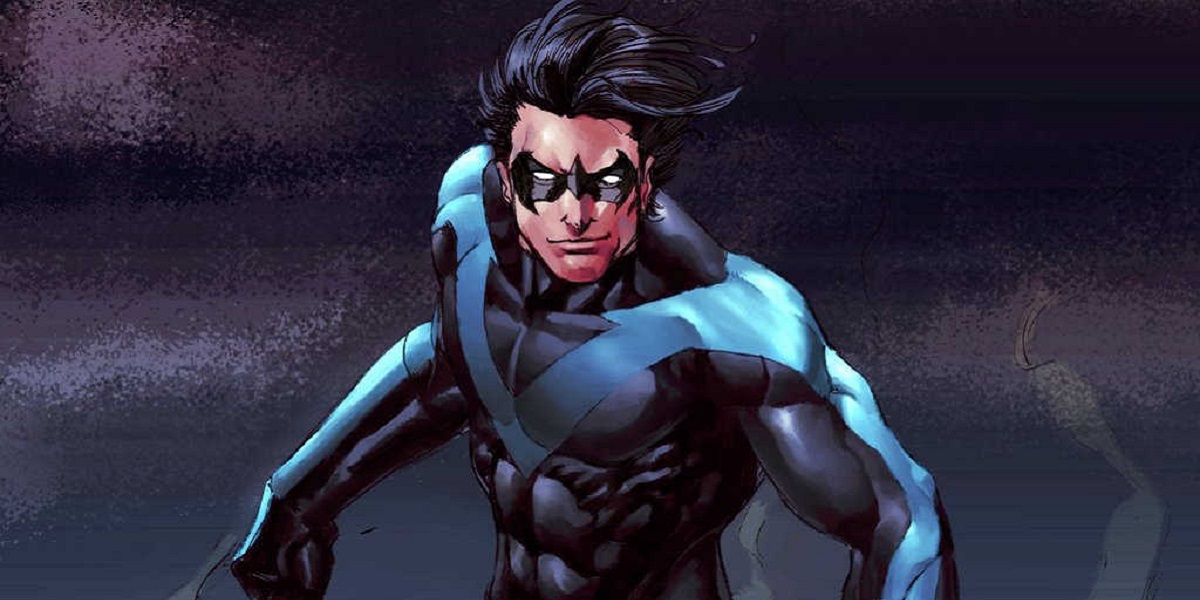 Across the aisle over at DC, they announced a Nightwing movie, to be directed by The LEGO Movie's Chris McKay. If you don't know who Nightwing is, here's a crash course: remember how Batman has a sidekick named Robin? Well, the very first Robin, Dick Grayson, grew up, got sick of Batman's shit, and struck out on his own as the hero Nightwing. That pretty much catches you up. Right now, DC is that deadbeat dad who makes a bunch of promises that he can't keep. "Sure, I'll be at your dance recital!" and then he shows up when it's over, and the janitor is collecting chairs. They need to stop being so future-focused, and deal with the now. Word on the street is that Wonder Woman has problems, The Batman seems to be falling apart, and they still have to promote Justice League. Worry about 2017, and stop making all these promises for tomorrow. Anyway, I've seen an online campaign about how they should keep Nightwing's Romani origins (for the uninformed, they're what we call "gypsies", even though we're, like, not really supposed to use that term anymore. Whatever) in the film. Apparently, this is important for Romani representation and whatnot, but it's kinda tough to swallow since some of the same folks saying this also come from the camp that said Nightwing should show up in the DCEU and be cast with an Asian actor. I'd be fine with Asian Nightwing, as I honestly don't see what his Romani origin brings to the table. Like, it's nice trivia, but does it lend itself to his character? As long as he's a former circus brat who flips off shit, he's Nightwing. Maybe I'm being glib, but I just don't really see the argument here.
I was kinda worried about the DuckTales reboot when we saw the character designs. I was also confused as to why they went for "names"for the voice cast, when there are perfectly capable voice actors working out there. Then they released the trailer for the show yesterday, and I am worried no more. While the animation style took me a few seconds to get used to, I really like what's going on here. Apparently, Disney does too, as the show has already been renewed for season 2, before the show has even premiered.
We also got a new Guardians of the Galaxy Vol 2 trailer. As far as I'm concerned, I don't need to see single bit more of footage. I'm already a guaranteed ticket sale, so I really hope they don't spoil us with drips and drabs for the next few months. I'm excited. My body is ready. Don't overdo it.
Things You Might Have Missed This Week
You'll soon be able to get all your diarrhea in one place, as Burger King owner Restaurant Brands International (what a lame name!) is buying Popeyes Louisiana Kitchen for a reported $1.8 billion.
Agents of S.H.I.E.L.D. kicked off what may be its last storyline, "Agents of HYDRA", just before going on hiatus for the month of March
Cloverfield director Matt Reeves has signed on to direct and produce The Batman, presumably still starring Ben Affleck
I can't stand the dude, but I know some of y'all like him: Chris Hardwick will be getting a new weekly talk show, Talking with Chris Hardwick, which will air on AMC as a year-round extension of his Talking Dead show.
The Nintendo Switch comes out today, so brace yourselves for socially awkward people playing it in public places.
Fox renewed freshman series The Mick (yay!) and Lethal Weapon for second seasons.
After nine seasons, SNL cast member Bobby Moynihan might be leaving the show, as he's currently up for the lead in the CBS pilot Me, Myself & I.
Scientology traitor Leah Remini is set to star in NBC's What About Barb? pilot, itself a gender swapped reboot of the Bill Murray/Richard Dreyfuss film What About Bob?
For its 9th season, RuPaul's Drag Race will be moving from Logo TV to VH1. Considering this was Logo's last bit of original programming, I wouldn't be surprised if Viacom phased out the channel in its upcoming reprioritization.
Dr. Julian Bashir himself, Alexander Siddig (or Siddig El Fadil for you old heads), will be joining Gotham as R'as Al Ghul. Nope, still not gonna watch that show.
Soap opera Days of Our Lives was renewed for a record 52nd season, as cast member Arianne Zucker (who was at the heart of the Billy Bush/Donald Trump scandal) has announced she's leaving the show.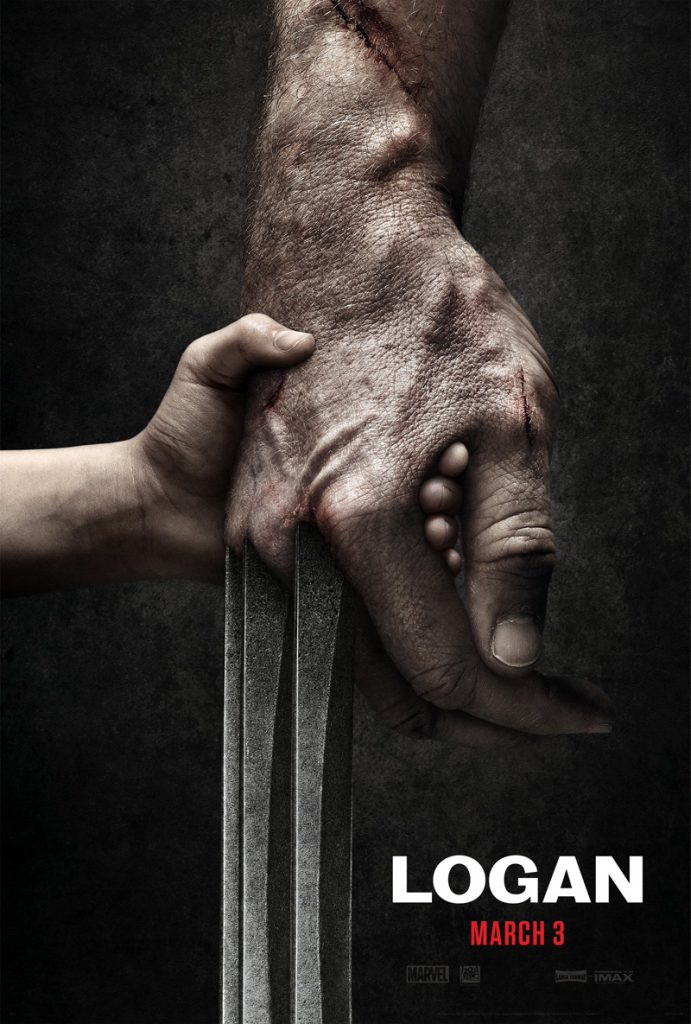 So I saw Logan last night. It's funny – I've been looking forward to the film since seeing the first trailer, but last night I had a sense of dread. I mean, the movie looked so…heavy. And was I ready to see Hugh Jackman give up a role he's portrayed for the past 17 years? It all felt so final, and I wasn't sure I was ready to say goodbye. Leaving the movie, my friend "Special Forces" said "That was damn near perfect", and I have to agree with him.
Now, it's easy to get caught up in the comic book movie hype. I mean, even I've come on here fawning over the latest Marvel film, only to see its flaws once the hype dies down. I can admit Age of Ultron was something of a chore to get through. And while The Winter Soldier was something of an MCU masterpiece, I'm afraid to revisit Civil War for fear of realizing it didn't live up to its predecessor. The Fox X-Men films have established an even lower bar of quality, so you basically go into those now with lowered expectations. Logan, however, is a film that I don't think I'll have regrets about in the future.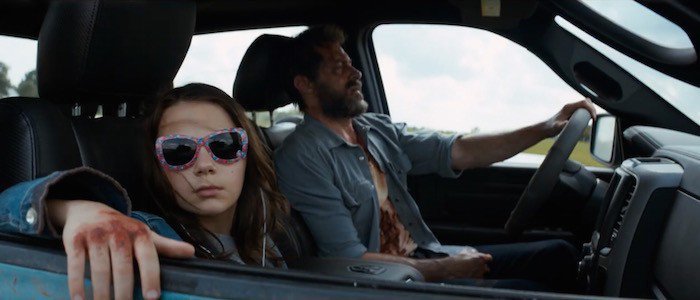 First of all, it's not a "comic book movie". If anything, it's an indie drama whose characters are taken from comic books. As much as folks wanted this to be the cinematic version of the now classic "Old Man Logan" storyline, this film has no real source material other than the characters. It doesn't devolve into standard superhero hokeyness. It eschews every opportunity to turn into a "comic book movie", as any opening for that is quickly supplanted with high intensity violence. There's no Stan Lee cameo, there's no post credits scene, and there are no costumes. Director James Mangold knew what he wanted to do, and he knew the tropes to avoid in order to be successful. The violence – my God, I lost track of how many times I gasped "Jesus Christ!" during the +2 hours. It earned its R rating and then some.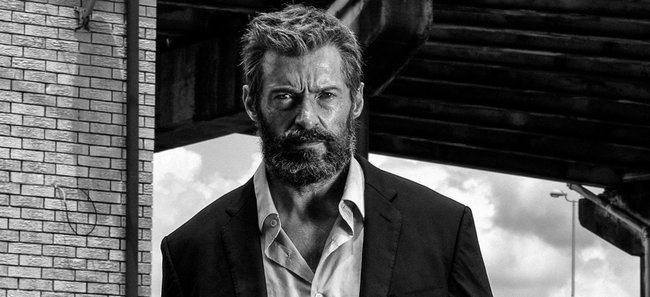 I won't get into plot details, as I want you to see it for yourself. It truly is a beautiful movie, which isn't something you'd typically say about a film with Marvel roots. Dafnee Keen as Laura is incredible, both in how she emotes, as well as her action scenes. It's also a fitting coda to Jackman's turn as Wolverine. I don't know if he'll ever come back. I mean, he says he's done, but you can't count anyone out in the world of comics. Then again, this ain't a comic book movie. So, if this is it, he's going out on a Hell of a note. He leaves behind one totally imbalanced trilogy, as the first film is maligned, the second film was serviceable, but this one is quite the mea culpa for all we've had to put up with over the past almost two decades. People are talking about award potential, and while it's certainly good enough, I'm not holding my breath. It might win an Oscar for sound mixing or something, but I'm scared those folks won't appreciate it for what it truly is. Logan is a moving experience, and it deserves all the praise the early reviews have been giving it. That's why I have no hesitation in saying that Logan had the West Week Ever.