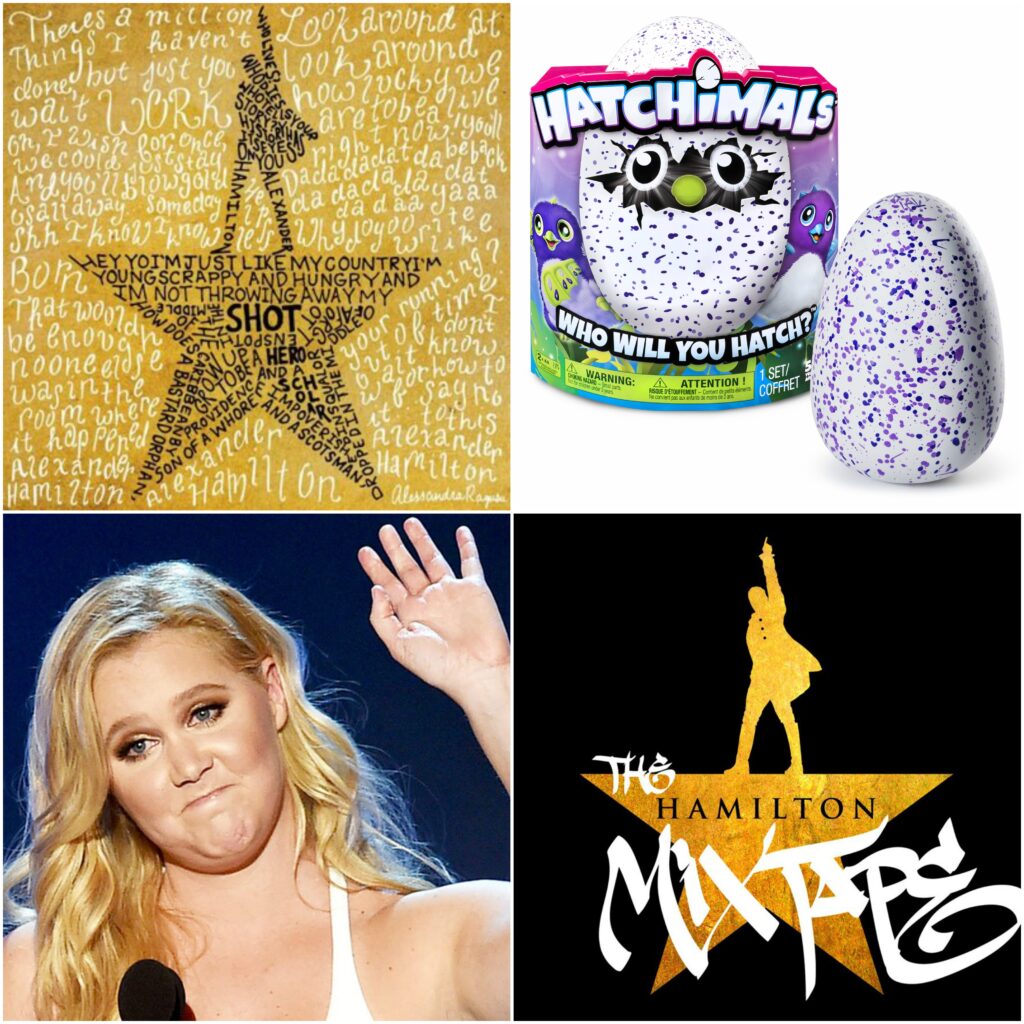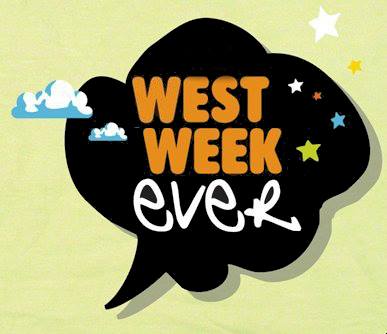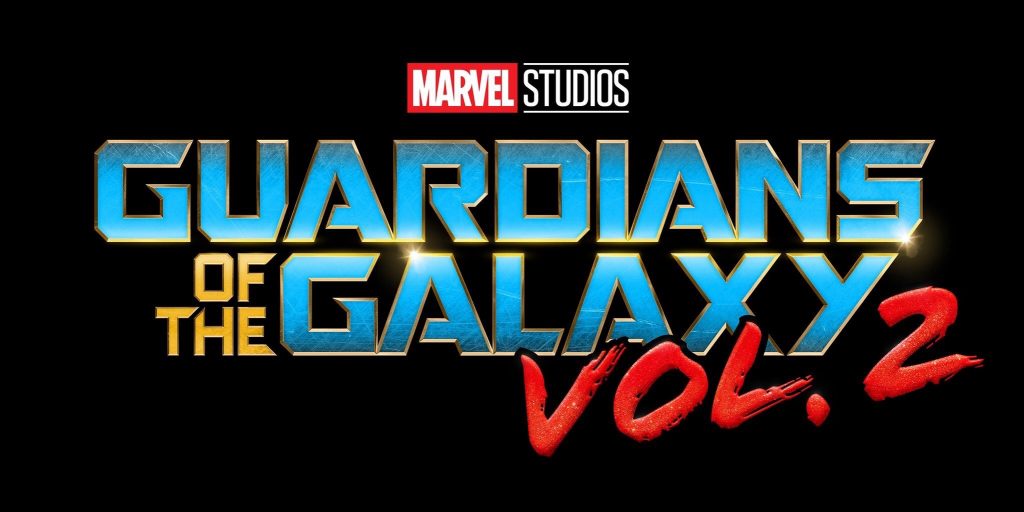 In Marvel news, we got a new teaser trailer for Guardians of the Galaxy Vol. 2. Why are there so many teasers these days? We already got a short teaser that actually TEASED. Sure, this was only about 2 minutes long, but back in my day, that was the trailer! Anyway, enough old man ranting from me. It looks good. I love Baby Groot because he reminds me of my toddler. Other than that, I've got no real thoughts on it one way or another. I guess I'm looking forward to it? I mean, it's not marked on my calendar like Logan, but I'll get excited once it's closer.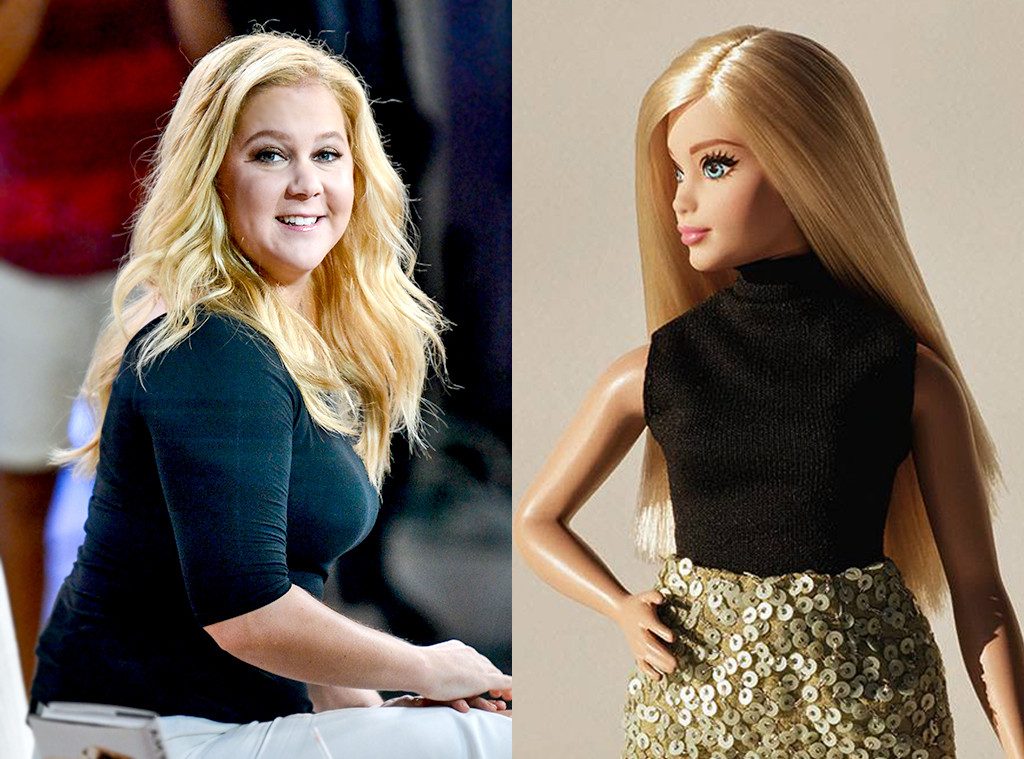 In movie news, it was announced that Amy Schumer was cast as Barbie in an upcoming live-action movie. Yup, that Barbie. And the universe laughed and laughed! Look, I'm probably being more cruel than I need to be, but there's a reason for it: I discovered last week that she had blocked me on Twitter. Now, I can't remember ever saying anything disparaging about her, and I say a lot of shit about a lot of people. I certainly don't remember saying anything block-worthy. So, I'm a little butthurt about that, even though if I were a Black Twitter star, I'd put "Blocked by @amyschumer" in my Twitter bio like some sort of trifling badge of honor. I just don't get this casting other than the fact that she's blonde. It also doesn't help that the movie is reportedly rated PG, so she can't bring her typical brand of comedy to the mix. Wrong body type, wrong personality. Couldn't they just put Amy Adams in a blonde wig? Isla Fisher? Is Heidi Klum too old? Katherine Heigl? This casting just seems uninspired. Schumer looks like Barbie after a lot of bad decisions – kinda like how Chelsea Handler looks like someone rode her hard and put her away wet. It's more a case of Sony and Mattel trying to capitalize on her rising fame than actually trying to cast someone right for the role.
Also, the teaser trailer for The Rock's Baywatch adaptation was released yesterday. As a lifelong Baywatch fan, I was already a lock for seeing it, but it seems like they're using the 21 Jump Street formula, so now I'm definitely all-in. It's basically "What if Ryan Lochte joined the Baywatch team?" I love everyone involved, from The Rock to Zac Efron to Alexandra Daddario. I can't wait for Memorial Day weekend!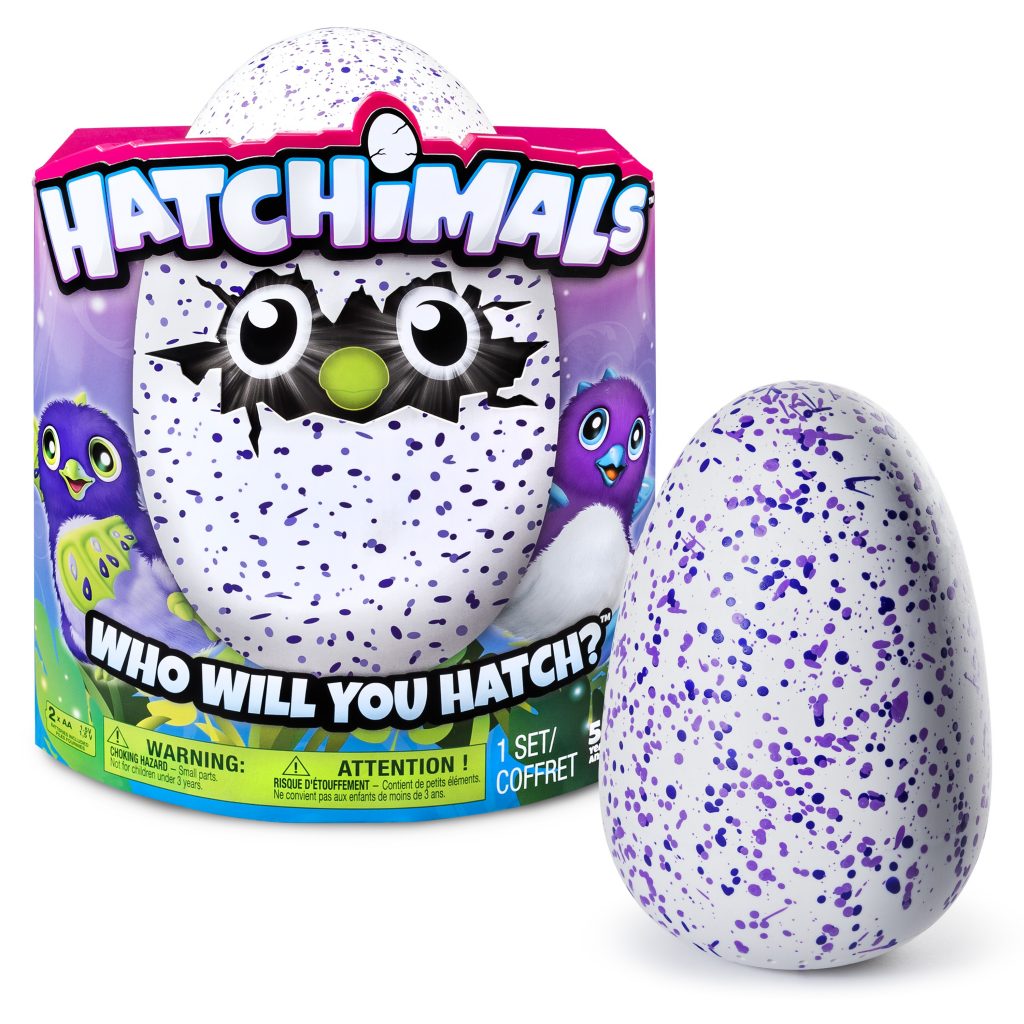 In the world of toys, unless you've been hiding under a rock, you know that the hot toys of the season are Hatchimals. Basically, it's a real life Tamagotchi, as you buy an egg that eventually hatches into some electronic Furby-esque toy. They retail for about $70, but they're being listed on the secondary market from $100-200. Earlier this week, I posted this article about author Sara Gruen who saw the popularity of the toy as an opportunity to raise money for a man serving a life sentence whom she feels has been wrongly accused of a crime. She won't go into too much detail because there's a documentary in the works about the whole thing, but she had contributed over $150,000 of her own money to his legal fees, and felt that reselling the popular toy might help put a dent in her debt (She fucking this dude? If I were her husband, I'd be asking a LOT of questions!). Anyway, she didn't have any clue what she was doing, so she thought it was a good idea to pay 2X retail for 156 Hatchimals, putting her in about $20,000 of additional debt. She had the harebrained scheme to charge FOUR times retail to parents desperately searching for the toy in time for Christmas. OK, let's look at where she went wrong.
To some, I might be considered a scalper. I, however, think of myself as more of a Collectibles Reallocation Specialist. I try to keep up with what's hot and, if I come across any, I resell them at a premium. It sounds bad, but I did this to pay for my wedding and never really looked back. If you keep your finger on the pulse, and don't risk too much money, you can do alright with it. The way I see it, you're paying a premium for accelerated access. Most of the stuff I sell will become plentiful given time, but the desire to be the first person to post about it online/give your kid something to brag about at Show & Tell drives folks to pay crazy prices for things they could've waited on. I'm not a complete dick, though. Kids are my weak spot. You tell me it's the only thing your kid wants for his birthday, and I cave. So, I'm pretty much just targeting adults because they've got the disposable income.
Anyway, I've monitored the Hatchimals thing, and considered picking one up if I ran across it. A friend of mine from college is looking for one for his daughter, and so far they've struck out. It feels really good to be that last minute Christmas Savior. Not Jesus, but something a few notches below Jesus, like Peter or Moses. Here's how I would've played this whole thing. I would've bought 3 Hatchimals. One for my friend, one to definitely sell, and one to sit on. If the selling one went quickly, then the one I was sitting on would go in the chamber. And that's it. It's too close to Christmas to really move that many because your avenues are limited. If you were truly enterprising, I'd even say to buy a case. I'm not sure of the case quantity, but it's probably about 6-8 in a case. With Craigslist, you could move that in time. Here's where she messed up: she paid $140 for something that cost $70. There's already no meat on that bone. Had she bought them at retail, she could've doubled her money. With what people have been willing to pay, that would've been a fine plan. But you NEVER pay more than retail in arbitrage! So, her plan was dead on arrival, mainly because too many people know the market. If the retail price of Hatchimals fluctuated, you'd have some wiggle room, but the MSRP is $69.99, and everyone knows it, so how do you expect someone to fork over a car payment of $280.00?
Remember how I said there were limited avenues? That's because Amazon bans toy sellers during the holiday season unless they're having their orders fulfilled by Amazon. Hell, I've been selling on Amazon for 4 years, and I still can't sell during Christmas. So, that wasn't gonna be an option for her. Then, she went to eBay, but they're already onto the Hatchimal racket, so they're now limiting people from listing more than one a week. At this rate, she can sell about 5 before Christmas (based on when she started), and the day after Christmas the other 151 are gonna be worthless because A) the big day is gone and/or B) stock will catch up with demand. She's NEVER going to make her money back, so she needs to make peace with that now. If she doesn't want to sit on these things, she needs to start charging MSRP and accept the fact that she's going to lose half her investment. As we get closer to Christmas, she could even charge about $80-100, but she still has them listed on her site for the recently reduced price of $189. Plainly put, you're not gonna make the kind of money she needs with TOYS, especially alone and without a distribution network. She would've been better off if she'd bought a house from a sheriff's sale and flipped it. There have since been updates that she received death threats from people who feel like she's responsible for ruining their kids' Christmas, which is a bit extreme. Right now, rest in comfort with the fact that she's in tremendous debt and a horrible businesswoman. She doesn't need your death threats.
Things You Might Have Missed This Week
NBC aired Hairspray Live, or as I affectionately called it Kristin Chenoweth's Titties Live. Anyway, nobody watched it compared to the other recent live play adaptations.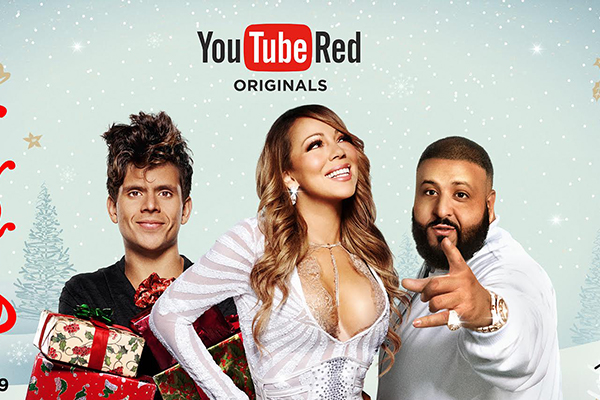 It was announced that Mariah Carey will host YouTube Red's The Keys of Christmas special. Based on the poster, it should be called Mariah Carey's Titties Wish You A Merry Christmas, featuring DJ Khaled and Some Dude
Reportedly Beyonce's recording of "Daddy Lessons" with the Dixie Chicks was rejected by the Grammy Country Music Committee. They'll rue this day when she summons the Phoenix Force to destroy their lives.
Candace Cameron Bure is leaving The View, as it has gotten too hectic filming in NYC, while filming Fuller House in LA.
Disney released a new teaser for the DuckTales reboot, announcing that it would debut on DisneyXD next summer.
The trailer for Spider-Man: Homecoming was released last night. It was OK. With the exception of Tony Stark, I didn't see anything we haven't seen before. I just hate how every time the franchise reboots, everyone's like "They finally got it right!" Chill. They got it right in the past, too.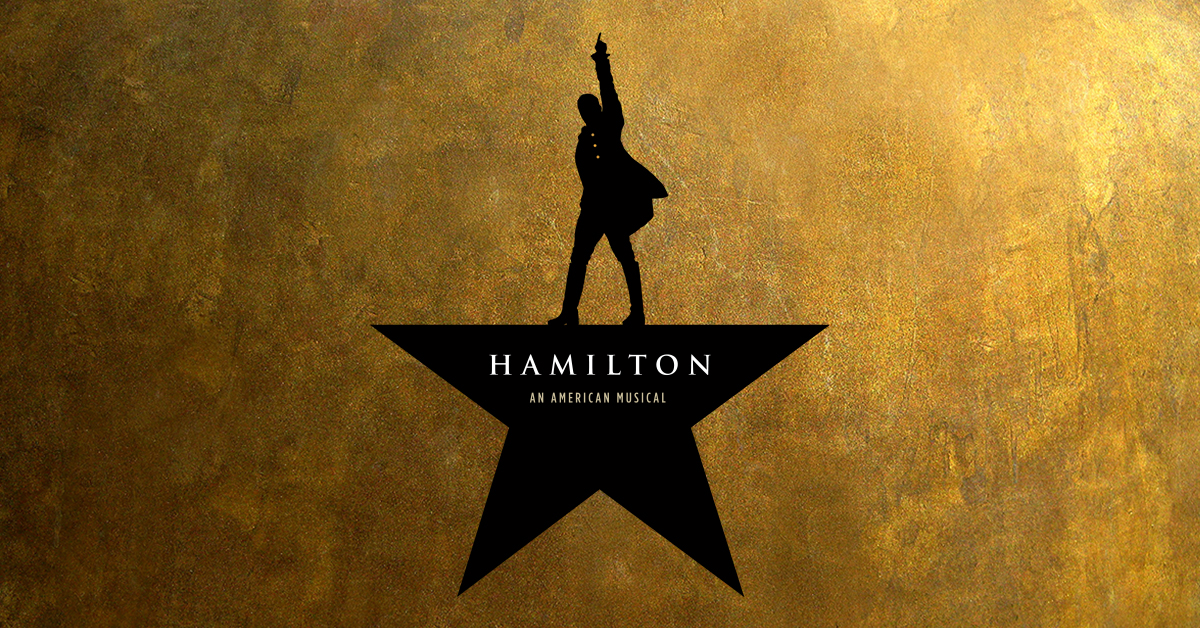 I have officially joined the Bourgeoisie! That's right, kids – I've seen Hamilton. Before you get all excited for me, I didn't actually go to Broadway and see the show. No, some intrepid soul decided to post a near perfect copy of the show on YouTube, which ended up being snatched down yesterday. Sure, it may lack the "theatre experience", but if you've seen ticket prices AND know of the lack of availability for tickets to the show, then you realize this experience was just as good. In fact, based on the vantage point of the person who filmed it, it's actually better than what you'd probably be able to afford. I mean, these were GOOD seats. I can imagine someone sneaking their phone in the show like Rerun when he was taping that Doobie Bros concert. Before I get into my thoughts on the show, however, let's take a trip down memory lane for a minute, shall we?
Back when I was at Cornell, I was really obsessed with secret societies. There was one in particular that every Cornellian wanted to get into, and I made it a side project to get on their radar so I could be tapped. Well, senior year came, and the tap never did. I later found out that I'd been nominated for entry, but I guess I didn't make the cut. Let me just say this: it was not an honor just to be nominated! Fast forward to some time later, when I was up there for an alumni function, and a friend of mine who had been tapped volunteered to give me a tour of their secret lair (apparently the society was OK with folks using their status to impress friends/troll for impressionable pussy). Tucked away in a Gothic tower, the meeting space he was allowed to show consisted of a stone room with a wooden table in the middle. No, nothing fancy like a Justice League table. This thing looked like it had been picked up off the side of the road. It looked like a Biblical jail or something. Needless to say, I was not impressed. Now, all of this isn't to say that Hamilton disappointed me like that stone room did, but it is to point out that there's power in mystery. Hamilton has the reputation that it does because people want to see it but can't, which only makes them want to see it more. I can't help but wonder if this YouTube leak was part of an alt-right revenge plot in conjunction with that whole Pence matter a few weeks back. They wanted folks to boycott the show, but seeing as how the vast majority of the population couldn't get tickets anyway, I guess they decided the best revenge was to kill the mystique around the show, and disseminate it to the masses.
The mystique of not being able to see it certainly helps propel the Hamilton legend forward. I mean, as I was watching it, I spent the first 20 minutes vacillating between "I can't believe I'm finally watching this!" and "Please, God – Don't let YouTube snatch this down before I finish watching it!" I didn't really get into the play until around the point of the song "You'll Be Back". I wonder if that's the same way people feel in the actual audience these days, taken aback by the fact that they're ACTUALLY seeing Hamilton.
First of all, let's deal with the pros. It's really good. I mean, really good. Way better than it has any right to be. On paper, it's a lame idea from that teacher you used to have who tried to hard to look "cool" to his students. You know the one: "No, 'Mr. Smith' was my father. You guys can call me Mark. Anyway, today we're going to discuss our founding fathers through the medium of rap!" Seriously, it sounds like a trainwreck waiting to happen. But Miranda pulls it off, amazingly so.
Next up is the music. It's great and it gets in your head and won't leave. Even before you know the words, you'll still be humming the melodies. That's, like, the main goal of any musical composition: for it to make a lasting mark, have an impact. Hamilton certainly succeeds here.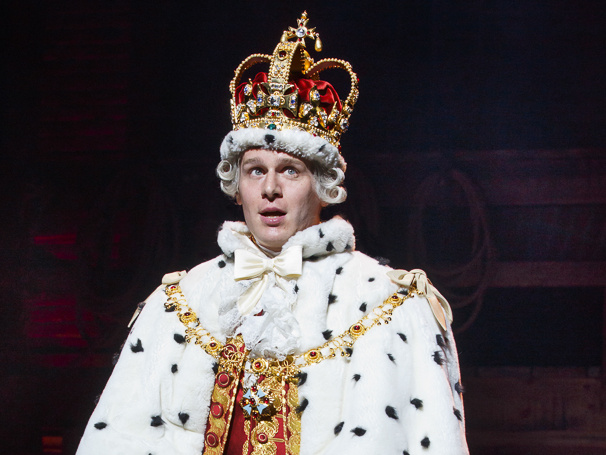 Finally, my favorite character is a foppish King George III played by Jonathan Groff. If you've heard the soundtrack, then you already know his songs are funny, but his portrayal is just so great. It has to be seen to get the full effect.
Now for the cons. A friend of mine online pointed out that he didn't care if he never saw the show, as the whole thing is on the album, and he's right. A lot of musicals are dialogue-dialogue-BREAK INTO SONG-dialogue, but this entire play is sung or rapped. There's nothing that isn't on the soundtrack. That's good for those who'll never see the show, but it seems like you're almost losing out by attending the play, as it has nothing more to offer other than the "Experience!"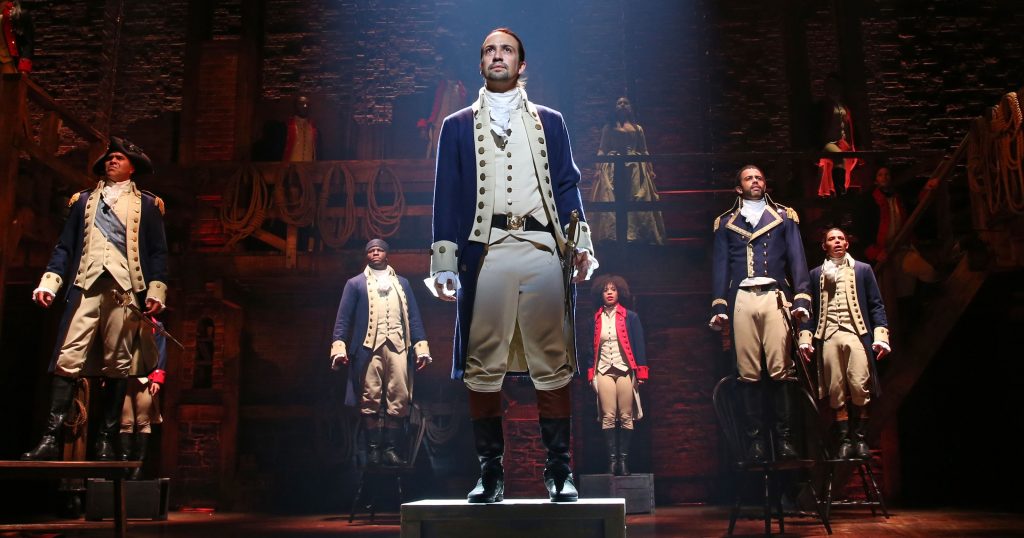 I hate to disappoint the lot of you, but this really isn't a show that needs to be SEEN. It's not a visually stunning show. I can't decide if the choreography is understated or just lazy, but I was somewhat unimpressed. By this point, you already know what Lin-Manuel Miranda looks like, so if you just play the soundtrack, close your eyes, and picture him in Colonial Williamsburg, you've got the gist of the imagery. The only thing I actually enjoyed seeing was Groff's King George dancing along in the background of songs.
At the end of the day, it's an amazing feat of theatre, and I'm glad I saw it. I'm also glad I didn't have to sell a kidney in order to do so. Considering that the rap approach to Hamilton has made theatre interesting to those who may not typically care for the medium, it's shame that the show hasn't been made more accessible. I mean, I understand the idea of wanting to remain the hot girl of the Great White Way, but there are a lot of folks who'd really appreciate it who aren't going to get to see it. Last time I checked, the YouTube file had already been viewed over 300,000 times. That's almost better than the ratings for Crazy Ex-Girlfriend (I kid, but they're not much different!). Clearly there is an interested audience out there who simply can't afford to see the show. Sure, they throw scraps to the proletariat, like the PBS special and The Hamilton Mixtape, but there is a clear class divide between those who can see the show and those who can't. I think that's part of the problem I've had with the Hamilton phenomenon: it takes the hip hop vehicle and uses it to entertain an audience outside the typical socioeconomic status that actually created hip hop. I don't quite want to call it "cultural appropriation", but it's close. It's a relatable story about life and legacy, and I think a lot of people would get something out of it. Anyway, if you ever get the chance to see the show, be it online or live, then definitely don't miss out on the opportunity. Just don't take out a second mortgage on your house or anything in order to do so. It just ain't THAT deep.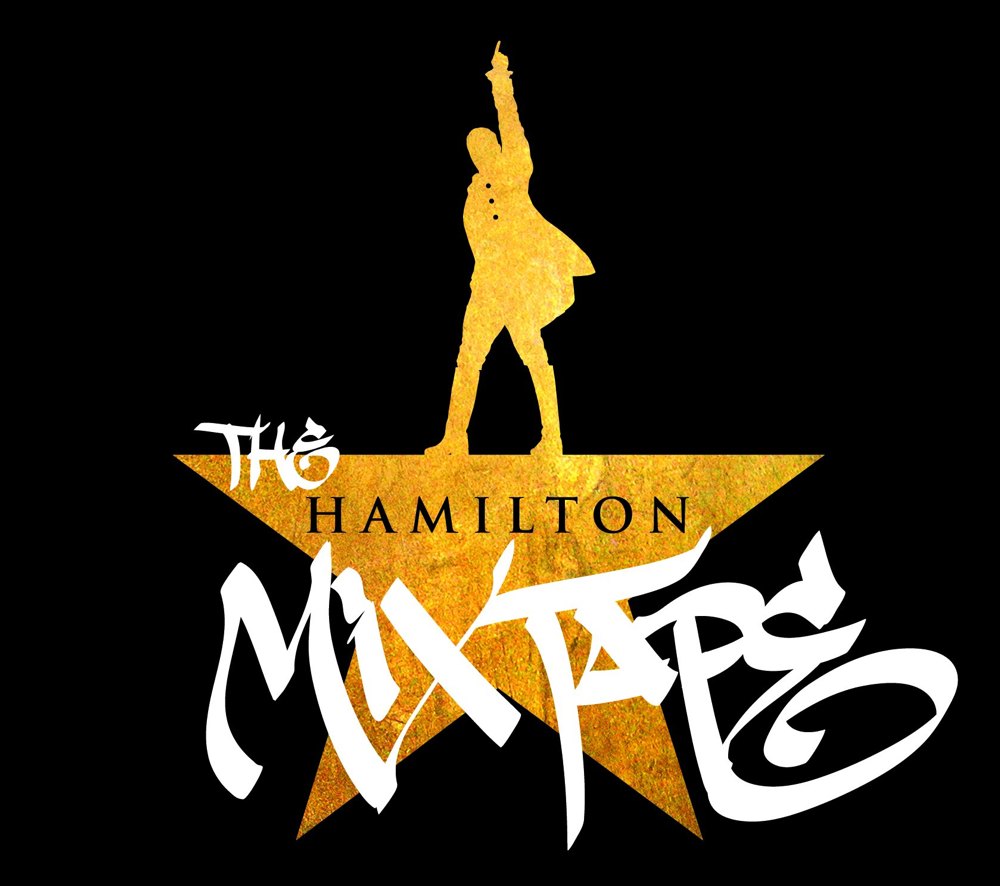 Meanwhile, all the Hamiltonians were sitting by their iTunes last Thursday night, realizing they'd received volume 1 of The Hamilton Mixtape. Featuring covers and songs inspired by the show, fans are eating it up. I've only heard a few of the songs that leaked early, such as Kelly Clarkson's version of "It's Quiet Uptown". I felt she took an emotional ballad and turned it into an overproduced mess that lacks nuance or dynamics. I can only hope the rest of the album is better than that example. Still, like I said, as with all thing Hamilton, fans are loving it. There was no better week to be a Hamilton fan, and that's why they had the West Week Ever.