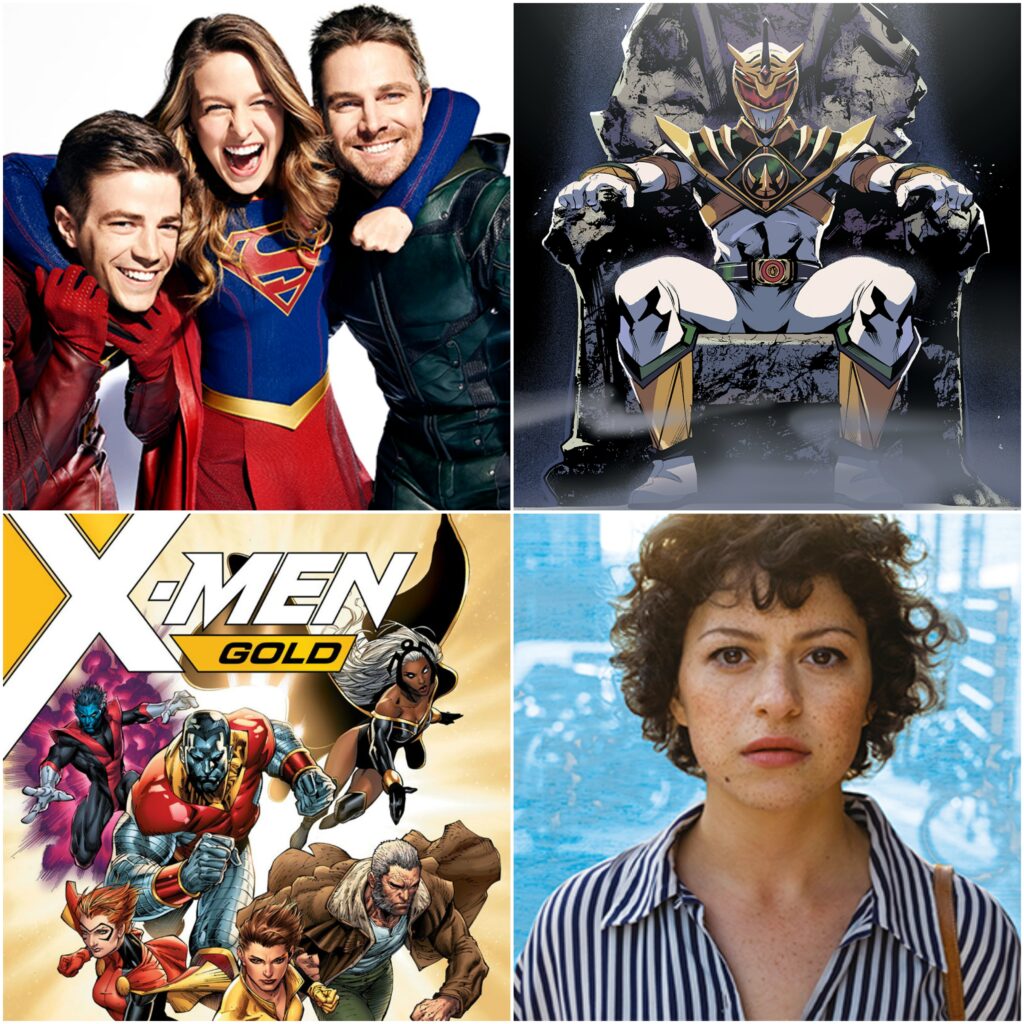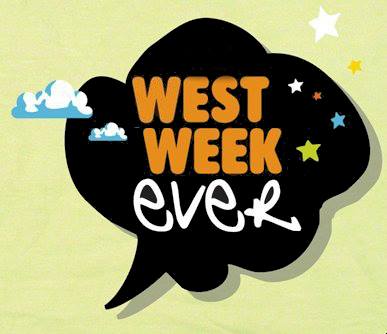 Since I basically took off the month of November I guess this has got to be good, huh? Recently, some online friends were discussing taking breaks from blogging, and one of them said that you don't need to offer an explanation as to where you've been. After all, the world doesn't revolve around your blog, so it's kind of egotistical to think anyone cares where you've been. I get that, but I don't really agree with it. When people come to expect something regularly, you do kind of owe them an explanation as to why you broke your "promise", so to speak. Plainly put, something inside me is broken. Yeah, I'm basically stealing Selena Gomez's speech from the American Music Awards, but that doesn't make it any less true.
When I started West Week Ever, it was to celebrate the week that was in pop culture. But can you honestly cite anything that had a great week over the past month? And I'm not even really going to delve into the political landscape of things. I'll save that for a podcast, where it'll be harder for someone to cut and paste my words without context. No, nothing had the West Week Ever for the past few weeks. I try to go by the whole "The show must go on" mentality, but I just couldn't do it. Contrary to popular belief, I don't go into these posts to be negative, but sometimes that's what comes out. I couldn't be positive lately, though, and I saw no reason to put that off on you. I wanted Fantastic Beasts to fail. I want Agents of S.H.I.E.L.D.'s cancellation to be announced. I guess I'm one of those men who wants to watch the world burn. But I'm back in the saddle, trying to fight the good fight. Sometimes you've just got to take a step back and look at things, so that's where I've been. So, ready to talk about pop culture? Let's go!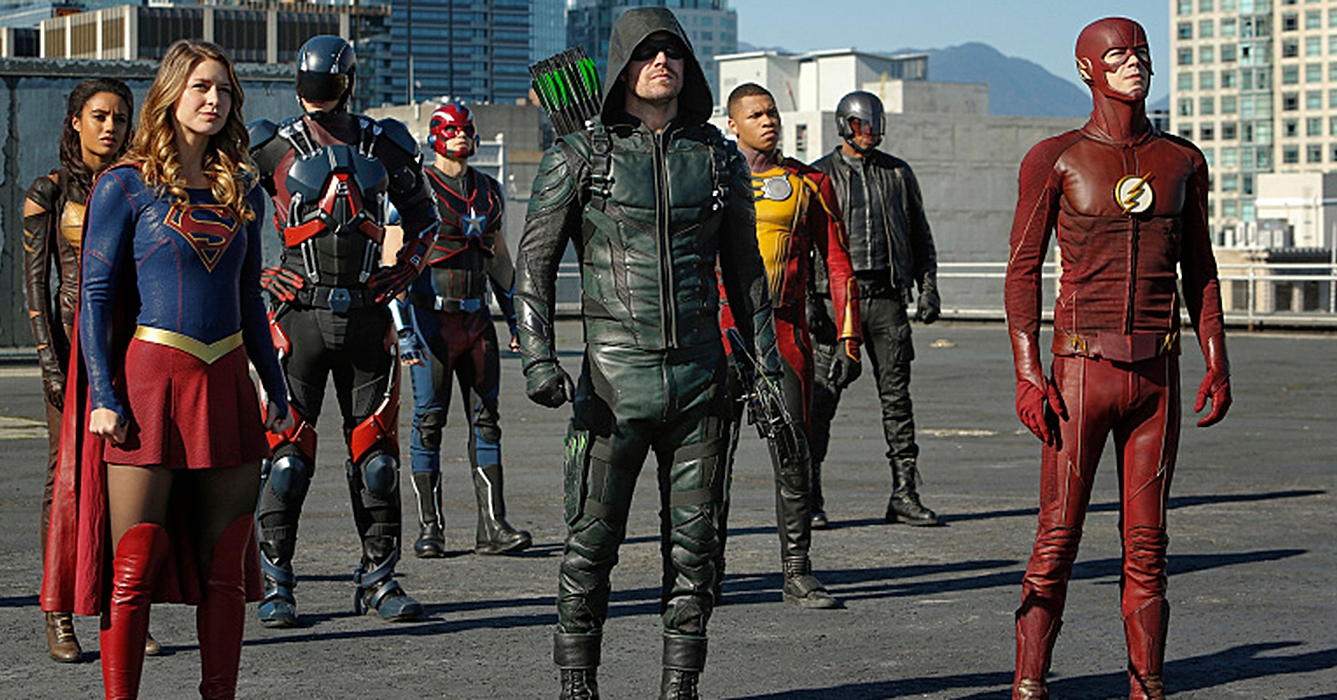 Seeing as how I usually enjoy the CW DC show crossovers, I'm sure some folks probably figured this year's "Heroes vs Aliens" featuring the Dominators would get the West Week Ever this week. Well, I'm sorry to disappoint you, but I really didn't care much for this year's crossover. To start, I always thought it was a bit of heavy lifting by spreading it across 4 shows. The Berlanti Dilution Effect is full force on this one. Oh, you've never heard of the Berlanti Dilution Effect? It's probably because I just named it. Basically, whenever the Berlantiverse adds a new show, it dilutes the quality of the preexisting shows, as everyone just seems spread too thin. Folks loved Arrow until The Flash came along. All of a sudden, it was the new hit show, while Arrow's quality dropped. Then, last season, Supergirl and Legends of Tomorrow were introduced, while fans felt Flash's quality dropped, and Arrow was damn near unwatchable. Fans seem to love Supergirl, while Legends is just kinda off to the side, not bad, but not great. Well, since Supergirl is the new kid on the block, I felt like she could've sat on the bench for this year's crossover. This year should've just been Flash/Arrow/Legends, as they at least occupy the same universe. Adding Supergirl was just overstuffing the thing, and her addition didn't really add much to things.
I also had another issue with the crossover: I don't think Team Arrow should be fighting aliens. They're too street-level for that. Now, they've dipped their toe into the supernatural with Damien Darhk and Ragman, but I've also felt those were creative missteps for the series. They should only be concentrating on street level threats, as something extraterrestrial is out of their wheelhouse. Plus, it's no secret that Arrow is basically TV Batman, as a lot of Batman's rogues and tropes have been added to the show. I don't think Green Arrow should be fighting aliens as much as I actually don't like Batman as a member of the Justice League. Bear with me a minute here. Prior to the New 52, about 10 years ago, the Bat books were united in the fact that they approached Batman as urban legend. He has more power as a mysterious being, whispered about amongst thugs and criminals than he does as a guy fighting next to Superman in broad daylight. I'm fine if Batman lends his support from the Watchtower, but he shouldn't be a public face of the Justice League, as he really shouldn't "exist" as far as the Man on the Street is concerned. I feel the same about the Green Arrow. That hero loses his clout if he's seen running around with Flash and Supergirl, fighting aliens. He needs to stick to what he does best.
Now, for the crossover itself. I skipped the Supergirl episode because I really have no desire to get into that show, and the pertinent parts of the crossover were repeated in the next night's Flash episode. Flash was just a little too cutesy for me, as everyone got acquainted, learning each other's names and power sets, but they didn't seem to be taking the threat seriously. Sure, there was some Flash stuff going on that didn't make a ton of sense to folks, like me, who are still basically on season one of the show. They did a pretty good job, though, explaining Flashpoint and how it had affected things. They even threw in some development for the Legends crew, following up on Professor Stein's visions. Outside of that, though, most of that episode was fluff. I mean, aliens KILL the president, and even it's kinda treated as an afterthought. Then we got to the Arrow episode which was one big dream sequence. Sadly, this was also the show's 100th episode, so I felt bad that it was "squandered" on a crossover. And of course I didn't like the episode, as it featured all the non-metas on a friggin' spaceship, IN SPACE! The Legends finale was just more of the same. Kara acting too cutesy, Team Arrow being USELESS against aliens, and there were too many characters without a use for most of them. There was just WAY too much going on, with a threat that wasn't entirely credible, vanquished in a manner that also wasn't too credible. I realize I've gotta suspend disbelief a bit, but COME ON! And the episode ends with a private press conference with Green Arrow, front and center, meeting the new goddamn President! THE PRESIDENT SHOULD NOT BE PUBLICLY ASSOCIATING WITH A VIGILANTE! It's like Flashpoint has got them living in Trump's America or some shit! Anyway, there was a pretty clever Brandon Routh/Superman Returns joke near the end, so I'll give them credit for that one.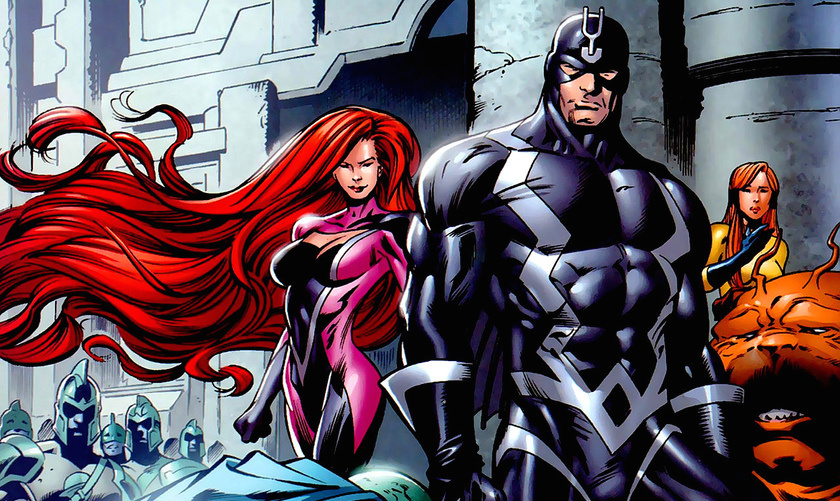 In television news, it was announced that the long-gestating Inhumans film had been demoted to a television series to debut on ABC in 2017. In fact, the first 2 episodes will debut in IMAX in theaters. This whole thing is laughable to me, but not surprising if you understand the nuances of Marvel. The Inhumans were a pet project of Marvel CEO Ike Perlmutter, as Marvel didn't have the film rights to the X-Men, so he saw the Inhumans as plug and play "freaks with powers" that Marvel Studios could exploit. And he basically forced this idea on Marvel Studios head Kevin Feige, who really wanted nothing to do with the project. That's why it was put on Marvel's film schedule, but kept getting shuffled further and further into the future. Well, after the somewhat ugly divorce between Marvel Studios and Marvel Television last year, Marvel Studios now reports directly to Disney, while Marvel Television is still under the Marvel umbrella. This also dissolved the "brain trust" of comic pros who had given input on the movies up to that point. So, this means there's even less hope of Agents of S.H.I.E.L.D. ever truly aligning with the movies, but it also allowed Feige to get The Inhumans off his plate and pass the buck on to the TV division.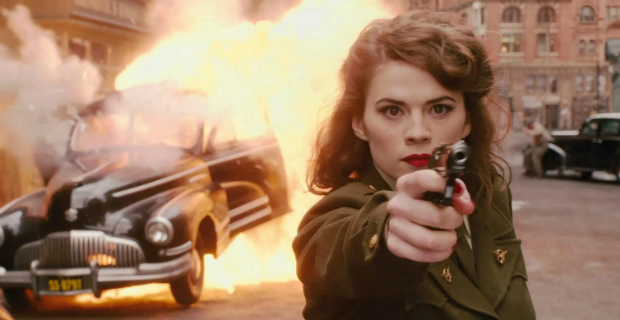 Anyway, the show is supposed to focus on the Inhuman royal family, such as Black Bolt and Medusa, and I can't think of anything I'd rather see less of. That franchise has never interested me, and the idea of it on a TV budget isn't too impressive, either. In its defense, the season will only be 8 episodes long, so they can hopefully apply 22 episodes worth of budget to those 8 episodes. The unofficial cancellation of Conviction, however, has me hoping Marvel might start conversations with Hayley Atwell to bring Agent Carter back for one more season. Adding Ghost Rider to Agents of S.H.I.E.L.D. might've been a creative shot in the arm for the show, but it hasn't moved the needle much in terms of ratings. So, the idea of a 5th season isn't a guarantee at this point, despite the fact that ABC/Disney own the show. If it were up to me, I'd opt for more Agent Carter as a companion show to Inhumans and say adios to Agents of S.H.I.E.L.D.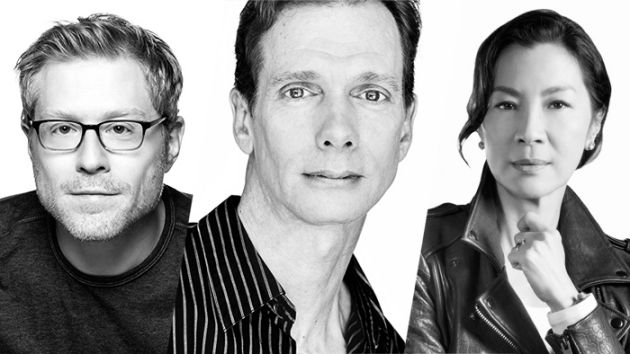 In other TV news, three cast members were announced for Star Trek Discovery. Most people are gonna say Crouching Tiger, Hidden Dragon's Michelle Yeoh, but I'm gonna say Supercop 2's Michelle Yeoh has been cast as Captain Georgiou of the starship Shenzhou. Meanwhile, Anthony Rapp of Rent fame will portray the Discovery's science officer Lt. Stamets. Motion capture veteran Doug Jones will play science officer Lt. Saru, who will be a member of an alien species new to the Trek franchise. And none of these announcements do anything for me. Where's the obligatory former Benson cast member? Plus, people mistakenly took the news of Yeoh's casting to mean that she's the lead, but she's not, as it was already announced that the lead would not be a captain, and would be a member of the Discovery crew. So, Yeoh is really just more of a high profile guest star. Still, for a show that's supposed to debut in May (formerly January), they sure seem to be dragging their feet with this casting process.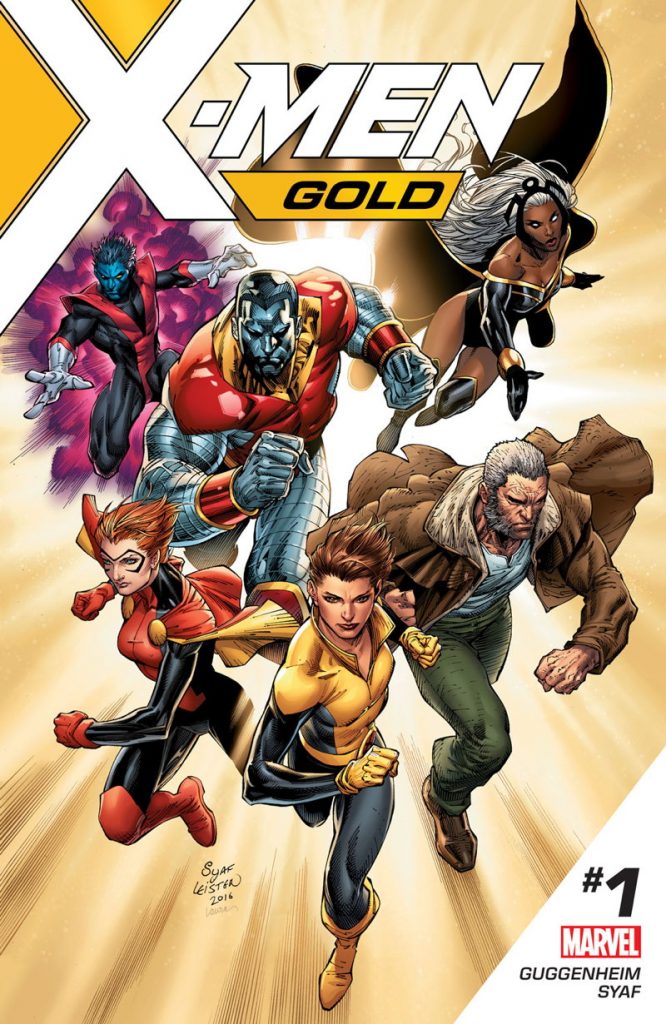 In comic news, the rosters were revealed for the upcoming X-Men Gold and X-Men Blue series. Now, for fans of the 90s X-Men, those divisions were important because the adventures of the Gold team were featured in Uncanny X-Men, while the exploits of the Blue team were featured in the X-Men cartoon, as well as the "Adjectiveless" X-Men comic. Fans thought this would be a return to those days, but this week's announcement dashed those hopes. X-Men Blue will focus on the time-displaced original teen X-Men, led by Magneto – a nod back to the 80s New Mutants era when Magneto served as their mentor. Meanwhile, the Gold team will be comprised of Storm, Old Man Logan, Rachel Grey, Nightcrawler, Colossus, and Kitty Pryde as leader. In a lot of ways, the current Gold team isn't too different from the old one, as Storm and Colossus were on that team, while Nightcrawler, Rachel, and Kitty were in Excalibur at the time. I'll probably grab the Gold book, as it seems the closest to the Extraordinary X-Men team – a book I'm already reading – plus I couldn't give two shits about that time-displaced team. The Gold team also has the distinction of being written by Arrow co-creator Marc Guggenheim, whose work I like, while the Blue team is written by Cullen Bunn, whose indie leanings have left me somewhat disappointed. The biggest issue with the team division is that it leaves a LOT of mutants on the table without homes. Back in the day, while it could be argued that the Blue team was the more popular of the two, both had heavy hitters on their rosters. The "wealth" was spread evenly, so to speak. That doesn't seem to be the case here. If anything, the Blue team is just a continuation of All-New X-Men, while the Gold team seems to be taking Extraordinary's place. But where's Magik? Beast? Am I missing their fates since I'm not reading Death of X or Inhumans vs X-Men? The whole thing just feels kind of lopsided, without a real "A" team in the mix. The Gold folks are classic characters, but lack a "wow factor", while the Blue team just still feels like a gimmick all these years later.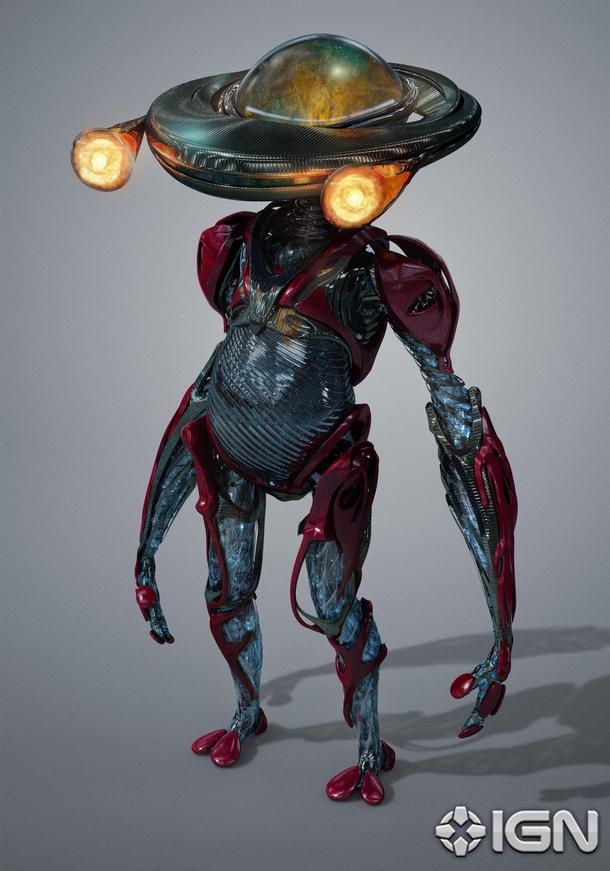 In movie news, we got the concept art of how Zordon's assistant Alpha 5 may look in the upcoming Power Rangers movie. This is the stuff of nightmares, kids! Why does he have those floodlight eyeballs? Was his scanner not enough? And why do his arms go down to the floor? I hate everything I've seen about this film, but I'm hoping it succeeds just so they can hopefully build off of this for the sequel and make something good. Look, I understand the need to update things for a new audience, but this thing seems almost ashamed of its source material. So, that alienates the built-in fan base, while offering almost nothing to entice a new one. I really don't know what this movie is doing.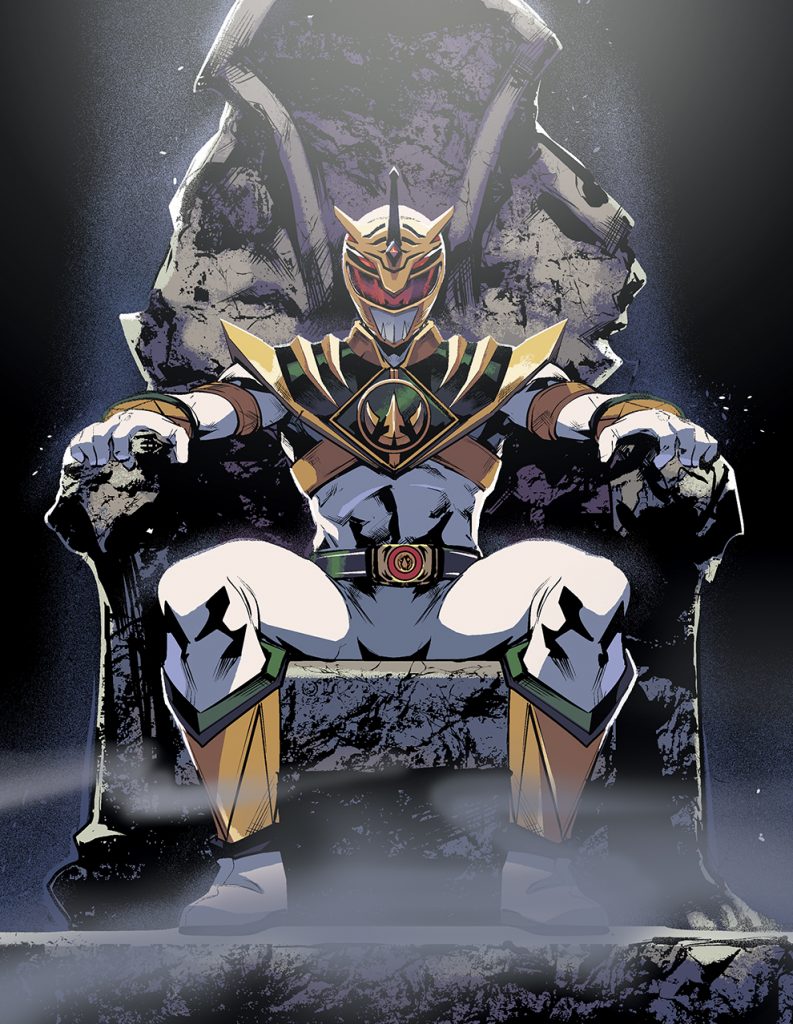 While we're on the topic of Power Rangers, one aspect of the franchise that's getting it right is the Mighty Morphin Power Rangers comic series from BOOM! There have been several Power Rangers comics over the past 20 years, and they all sucked. I know because I read the vast majority of them (One day I should write about the terrible Hamilton series where the Rangers and Zords just randomly change in the middle of the story). Anyway, for anyone who'll listen, I've been telling them that the current series is better than it has any right to be. Between it and the Kimberly-centric Power Rangers: Pink spinoff, the creators are really mining the property without telling meaningless stories that "dance between the raindrops of continuity". For example, we found out that Rita actually approached Zack to wield the green power coin before Tommy even came to town. And we also found out that Zordon reenlisted the help of the original Rangers even after they had officially left the team. But this week was this biggest shocker: in #9 of the comic series, we were introduced to a mysterious Ranger who seems to be drawing both green and white power from the Morphing Grid. Oh, and he's evil and working with Rita. I used to be the guy who said "If it wasn't in the show, it didn't count", but BOOM! is finding ways to tell interesting compelling stories while still honoring the continuity that we already know. If you're a comic and Power Rangers fan, you should definitely be reading this series.
Things You Might Have Missed This Week
The season finale of HBO's Insecure had many Black males joining #TeamLawrence and #LawrenceHive, sparking quite the divide on Black Twitter
Speaking of premium cable channels, Showtime announced that Masters of Sex would not be coming back for a 5th season. I guess they, uh, mastered the sex.
Full House creator Jeff Franklin actually purchased the San Francisco house that served as the exterior of the Tanner home
Billy Dee Williams will be the voice of Harvey Dent/Two-Face in The Lego Batman Movie, reprising his role from 1989's Batman.
Quantico showrunner Josh Safran has said that the show will never feature a Muslim terrorist. That snickering you hear is coming from the producers of 24.
While promoting his new book, Saved By The Bell executive producer Peter Engel said that Zack and Kelly "weren't built to last" and are probably divorced by now.
Good girls finish last, as Amazon has decided against a second season for Mad Men clone Good Girls Revolt

When I first saw the ads for Search Party, I thought "What a dumb idea for a show." It looked too hipster, and it starred the Great Value Ilana Glazer, Alia Shawkat, who you probably remember as Maeby from Arrested Development. I remembered reading about it, and wondered how exactly they could make a show out of that premise. Well, I can admit when I'm wrong, and BOY was I wrong!
If you're not familiar, Search Party kicks off with the disappearance of a young woman. Dory (Shawkat) and her group of Millennial hipster friends kinda knew the girl in college, but they wouldn't necessarily call her a "friend". Then, she disappears, and they milk it for all it's worth. They post updates on social media about how a piece of them is now missing, and they even attend a vigil for her upstate. Meanwhile, Dory is sort of lost in life, and she gloms onto the case with an unexpected fervor. Things really kick into high gear when she randomly sees the missing girl in a Chinese restaurant, yet no one will believe that she really saw her. Like they've been doing, Dory's friends just believe she's milking the whole thing for attention. Then crazy people come out of the woodwork, a private investigator appears, and a cult is even involved. I never saw any of this coming, but enjoyed every minute of it. It's like a hipster Nancy Drew.
Airing on TBS, Search Party was sort of burned off at a pace of two episodes a night in Conan's timeslot all last week. In addition to that, immediately following the premiere on Monday, all the episodes were made available On Demand. So, I can't figure out if TBS was extremely proud of the show OR if they couldn't be done with it fast enough. I'm not sure how these tactics helped ratings, but critics seemed to love the show. As some critics pointed out, it's basically what Girls could've been, but wasn't. The problem with Girls is that is filled with such unsympathetic characters who all suck at life. With Search Party, however, you can kind of relate to those characters and, if not, you at least know someone like them. You understand their insecurities and the ways in which they cope with them. Sure, they kinda suck at life, but they know it, and they want to NOT suck. That can't be said for Hannah Horvath and her friends.
In many ways, it was a major coup for TBS to get this show. It probably would've been more at home on something like Netflix, and probably would've gotten more promotion. It's SO bingeable, and you're going to want to blow through the 10-episode series in one sitting. It's that good. I didn't even see some of the twists coming that it throws at you. And the ending was nothing like you'd expect. Oh, man do I wanna talk about that ending. I don't know how they'd get a second season out of it, but I'd love to see that cast back together. If it's just a one and done series, it does the job there, as well. It's the perfect miniseries. And that's why Search Party had the West Week Ever.