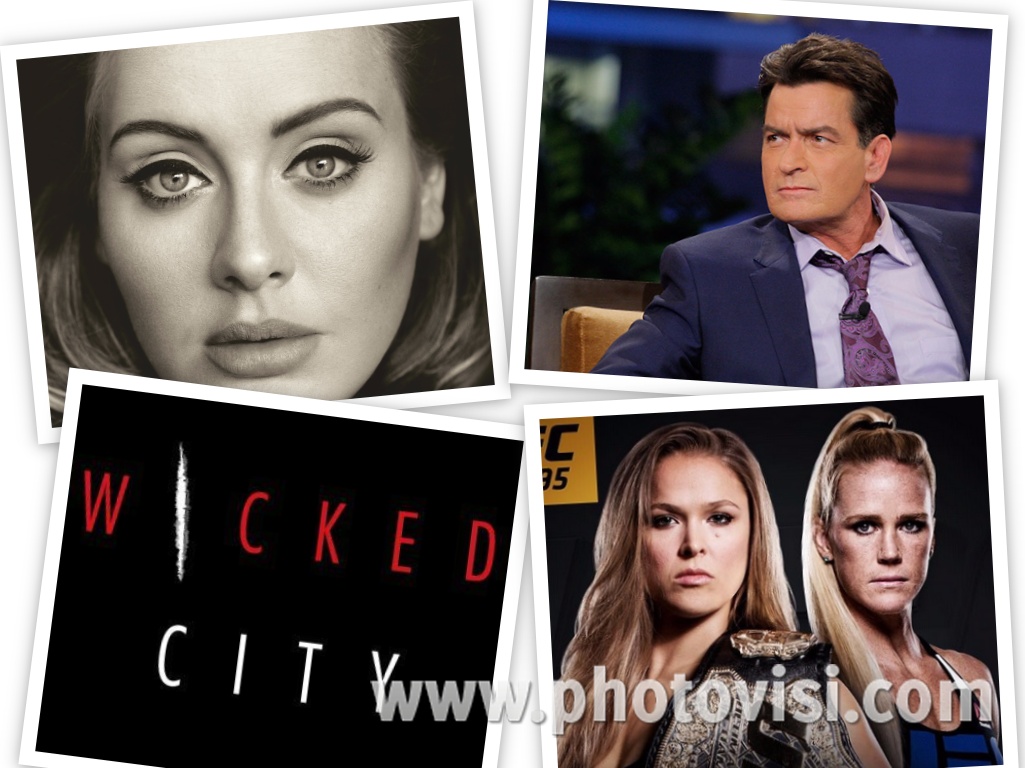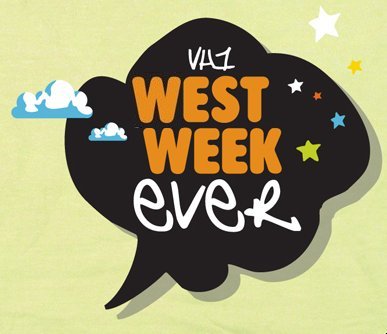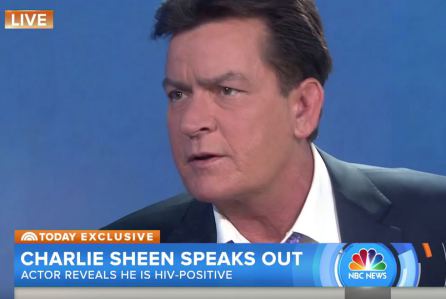 The biggest news this week had to come from Charlie Sheen, as he announced his HIV-positive status on the Today Show. There's been a lot of backlash here, as folks have been saying things like "He deserved it" or "Look how he lived". Yeah, he was a bit flamboyant, but I don't think you ever expect anyone to get HIV, even if you joke about it. Apparently, he contracted it around 2011, and has paid out over $10 million to people trying to blackmail him. I've got a theory here: if you do the math, he contracted the disease around the time that he lost his shit and got fired from Two and a Half Men. After all, he left that show in season 9, which premiered in 2011. That can't be an easy thing to learn about one's self, and so he embarked on a whole bunch of self-destructive behavior. To be honest, I'm really amazed he's still alive based on some of the antics he was getting into. I was waiting for them to find him dead any day. Anyway, it's unfortunate that things turned out this way, and there's a LOT of slut-shaming going on when it comes to Sheen. Sure, he did some risky stuff, but nobody *deserves* HIV. Luckily, he's got it under control, as it seems to be undetectable at the moment. I have an odd fascination with Sheen, and always want to see him come out on top. After the Two and a Half Men firing, I was glad when he got Anger Management (even though I've only seen a handful of episodes), and I hope he comes out on top from this, too.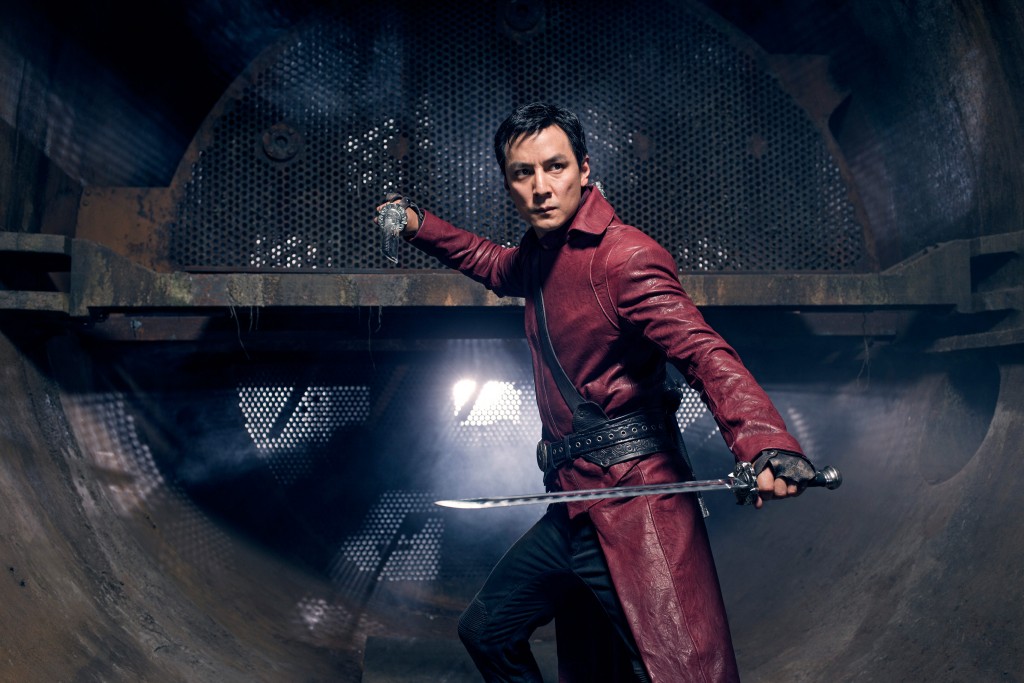 It was a great week for TV, including some excellent episodes of Arrow and Agents of S.H.I.E.L.D. Unfortunately, it was a week that also saw the premiere of AMC's Into the Badlands. This show is BAD, and I don't mean that in the late 80s sense of the word. The main character is a great fighter, and there are some beautifully choreographed action sequences, but he's wooden and not very likable. He's not someone I see myself wanting to root for. The story is weak, and they're trying to hide that behind the action. Someone on Twitter said that you don't watch Enter the Dragon for the story and writing, but that was just a one-off movie. This is a serialized drama that expects the viewer to come back week after week for six episodes. The only thing I liked about the show was the it reminded me of the crappy syndicated stuff I used to watch on our WB affiliate back when I was in high school. As a Saturday afternoon show, filmed in New Zealand on the cheap, it gets the job done. As a centerpiece of a cable network's schedule, it woefully falls shorts. I saw a review that called it a "rough draft of a show", and I couldn't agree more. There are some interesting ideas there, but it's a show that does both too much and nothing at all, at once.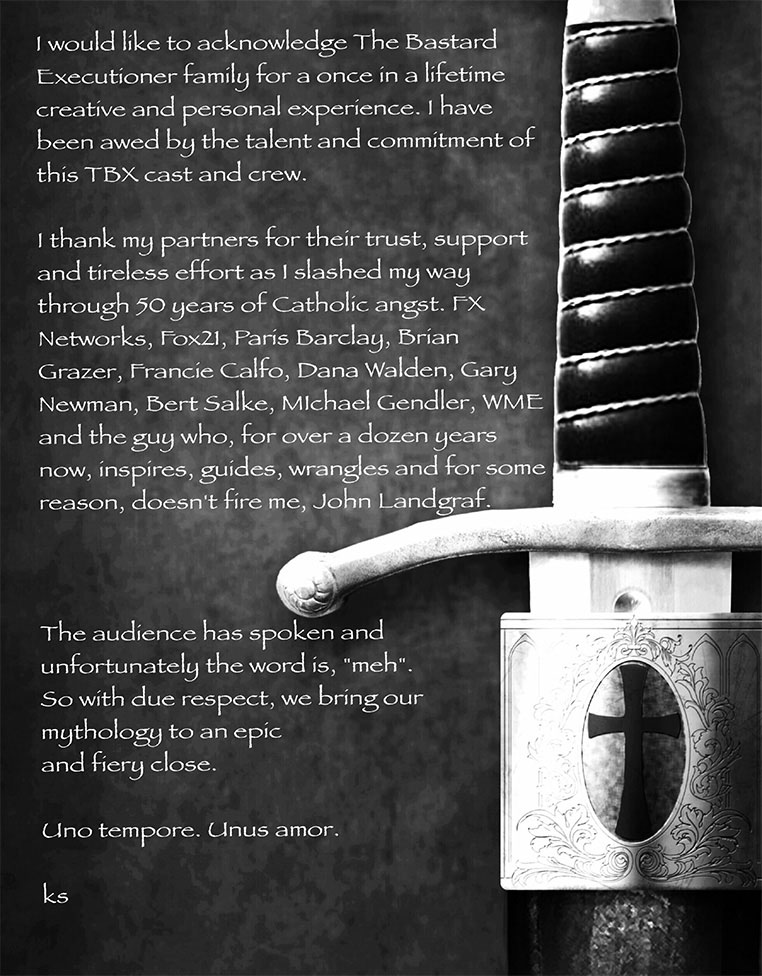 In TV news, Sons of Anarchy creator Kurt Sutter preemptively cancelled his latest show, Bastard Executioner, by placing the above ad in The Hollywood Reporter. While Sutter says that he and FX came to the decision mutually, he said that he knew the writing was on the wall, and he didn't "want to write something that nobody's f—ing watching." Though the show had only wrapped up its first season, he knew that the audience just wasn't there – in part due to the glut of period shows on television at the moment. I know when I saw the ads for it, it just looked like Game of Thrones for the basic cable audience. Why watch that when you can get the titties and gore of the REAL Game of Thrones? I'd be curious to know just how much sway Sutter had in the cancellation decision, but it was at least nice of FX to let him spin it that way.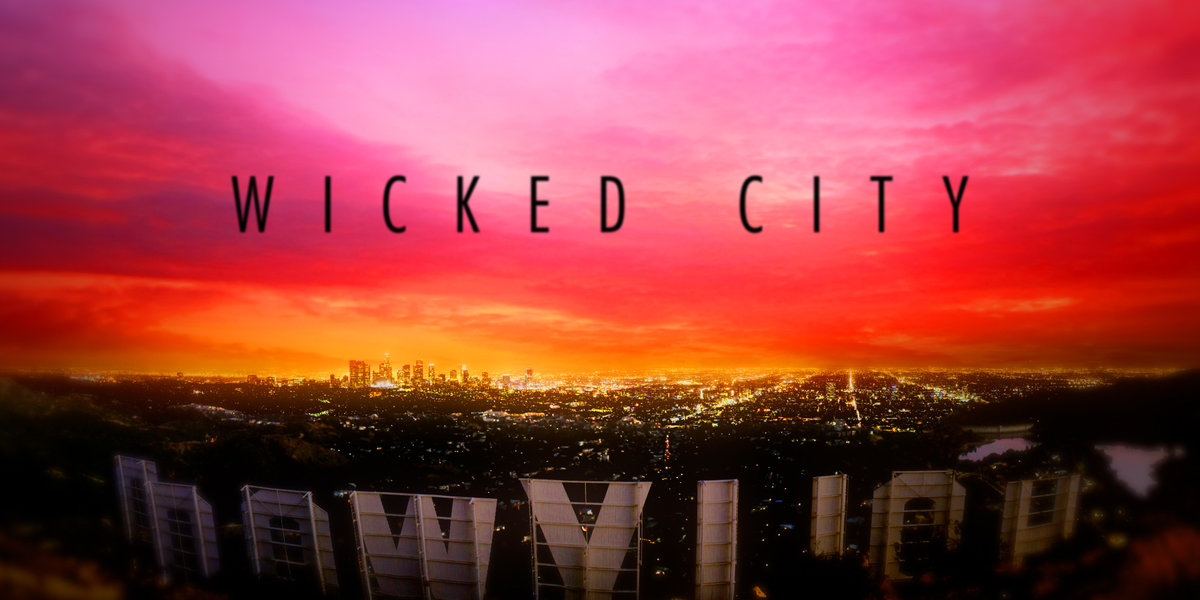 In other TV news, we finally have the first new show cancellation of the season, and that honor goes to ABC's Wicked City! After months of networks unofficially cancelling shows by cutting back on initial episode orders, Wicked City is the first show to be snatched out of its timeslot, only to be replaced by reruns of Shark Tank. Meanwhile, other networks are just delaying the inevitable. For example, Fox doesn't even promote Minority Report anymore, but they don't have anything on the bench ready to replace it yet. Anyway, if you remember my Upfronts post last Spring, you know that I never really saw success in Wicked City's future. Now the race is on to see what will be the SECOND cancelled show of the season. I'm thinking it'll be something on NBC or ABC's Blood & Oil.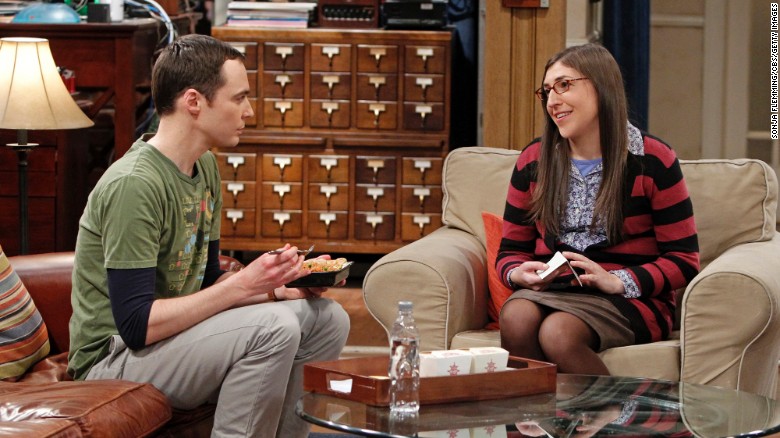 On The Big Bang Theory, Sheldon and Amy are finally going to have sex. I think this is a TERRIBLE move. But most of you hate that show with a passion, so you don't really give a shit. Can we talk about that for a minute? Sure, I don't understand why the show is a rating's juggernaut, as it seems like the kind of show that would be on the bubble every Spring, just eking out a renewal. That said, I don't understand the unbridled hatred that people feel for the show. I actually enjoy it, but I've also been known to like "bad TV". Still, it's kind of offensive when people describe it as "Blackface for nerds", as I think the show has evolved past the cliches of nerds that dominated the early seasons. When I saw the pilot, I thought it was a nerdy reverse Three's Company, and that it wouldn't last. The show has really grown since then, and I kinda feel like the Sheldon character does a lot for Asperger's representation on television. But, it's cool to hate things these days, and I've never been one of the cool kids. Anyway, why do I think it's a bad idea for "ShAmy" to have sex? Well, for one thing, Sheldon's head would explode. His character, despite his age and character growth, is nowhere near ready for that kind of intimate development. The show is in its 9th season, so clearly they're out of ideas, but we're talking about a character who can barely kiss his serious girlfriend. Now you expect me to believe he's going to put his penis inside her? No dice, Chuck Lorre and CBS!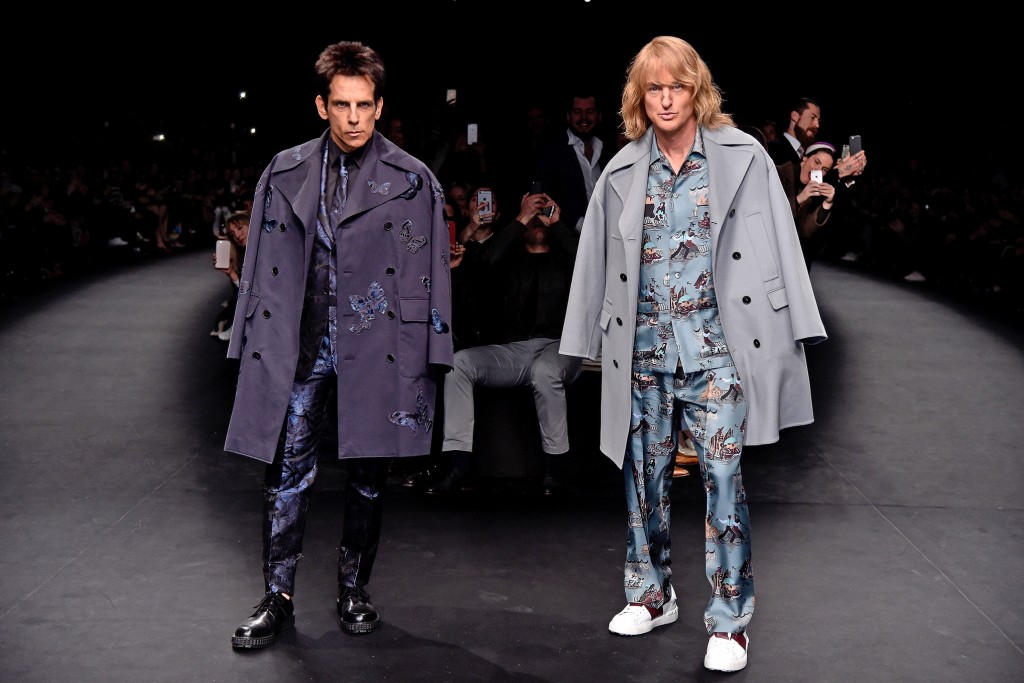 The trailer was released this week for the Zoolander sequel, stylized as 2oolander. Ten years ago, this would've been my most anticipated movie of 2016. I LOVED the first one, but I feel like too much time has passed. It's not like Zoolander has really been introduced to the younger generation or anything. Plus, it's interesting to me that Christine Taylor is nowhere in the trailer. Did she and Derrick Zoolander NOT live happily ever after? It's even more odd to me, considering that she's Ben Stiller's actual wife. It's not like she's gonna turn down the role. Anyway, fifteen years have passed, and I'm just not sure the audience is there for this. The original movie came out on September 28th, 2001. Check that date. America needed to laugh at something foolish, and this movie delivered. I think that timing had a LOT to do with its success, and we're just not there at this time.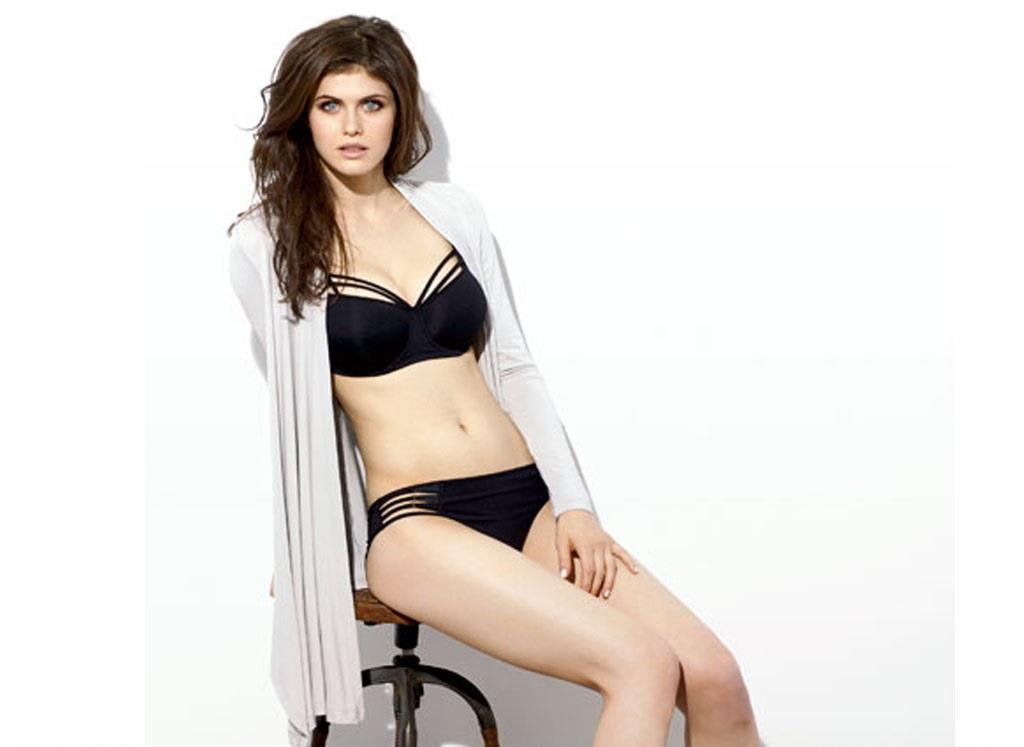 In other movie news, Alexandra Daddario has joined The Rock and Zac Efron in the Baywatch movie. I really don't know if we're supposed to take this movie seriously, or if it'll be like the Jump Street movies. Basically nothing is known about it at this point, though it's been in development forever. I'm pretty sure you can guarantee a cameo by The Hoff, but that's about it. Anyway, this gave me a chance to post a picture of Alexandra Daddario.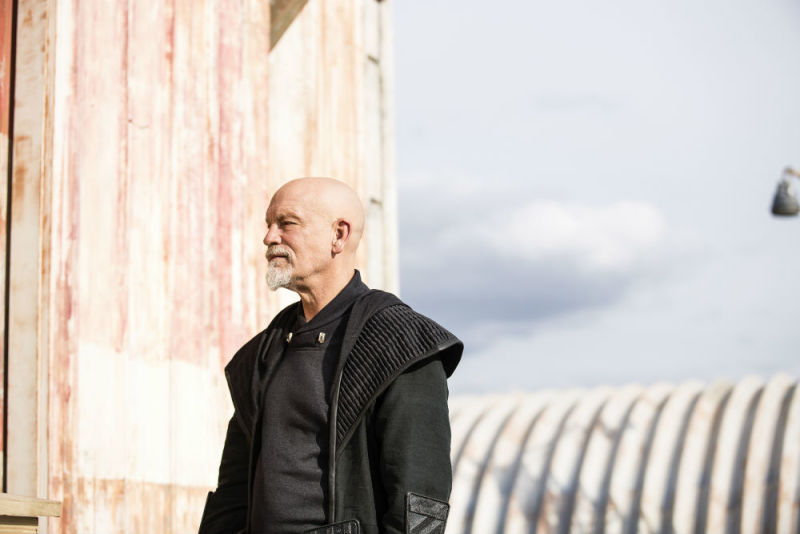 John Malkovich has a new movie that you'll never see. But if you're lucky, your ancestors might get a shot to see it. It's called 100 Years, and it won't be released until November 18th, 2115. The movie's a collaboration between Malkovich and director Robert Rodriguez as a promotion for Louis XIII Cognac, which is aged 100 years. They've even created 3 separate teasers for the movie, yet none of that footage is in the actual film. The idea is that 1,000 specific people will receive a metal movie ticket that they are to pass down to their descendants. If the world's even still around in 2115, I bet folks'll have more to concern themselves with than an old movie, but it's an interesting concept.
In sports news, UFC champ Ronda Rousey got her ass handed to her by a swift kick to the throat from Holly Holm. I've never really been a Rousey fan, as I always felt she was like "trying to make 'fetch' happen". Everybody just expected so much from her that she was bound to disappoint us eventually. They were trying to make her an action star, just because she was a good fighter. There was no evidence that she even had acting chops, but Hollywood thought "Well, if she can fight in real life, she can fight onscreen." And she never seemed to have any humility. Basically, she carried herself like Apollo Creed in Rocky IV, and she almost got the same ending.

In a first for the Barbie brand, a boy appears in the latest commercial for Moschino Barbie. While I find it hard to believe boys haven't been in Barbie ads in the past (not even as the bratty little brother?), this little kid is pretty historic. Watch the ad, and you'll see what I'm talking about.
In music news, Carly Simon revealed that the second verse of "You're So Vain" is about actor Warren Beatty. Of course she's promoting an upcoming memoir, so she'll probably say anything to sell those books. If you ask me, I preferred Family Guy's theory on who the song was about: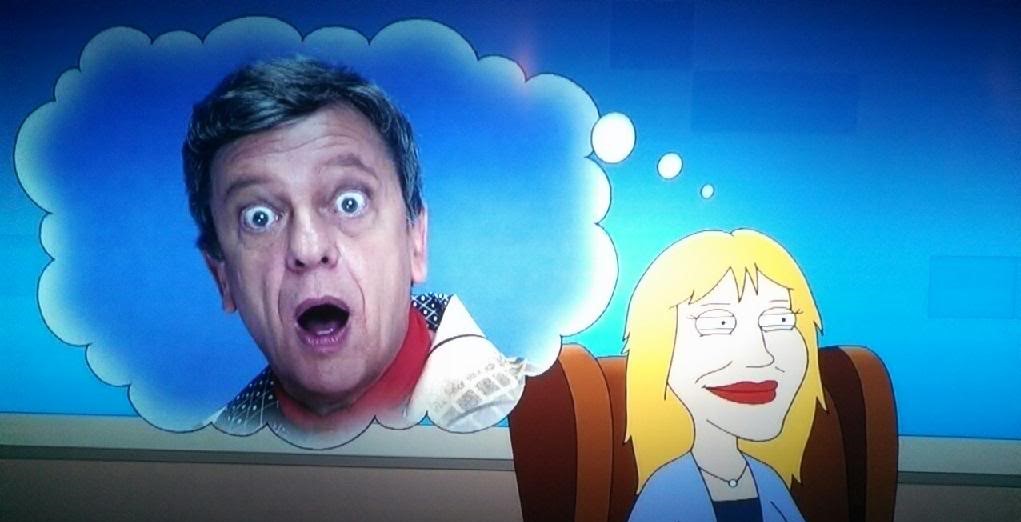 Things You Might Have Missed This Week
-Former Subway pitchman, Jared Fogle, was sentenced to fifteen years and eight months in jail for having sex with underage prostitutes. And that sound you hear is every hack comedian making a "$5 footlong" joke.
-It was a dark week for print media, as Condé Nast announced that it was ceasing publication of men's magazine Details. Meanwhile across the pond, lad mags Zoo and FHM ceased publication in the UK.
-Gossip site Gawker is rebranding as a political website. While you probably know them from the Hulk Hogan sex tape, they're getting out of the gossip game and focusing on the 2016 election.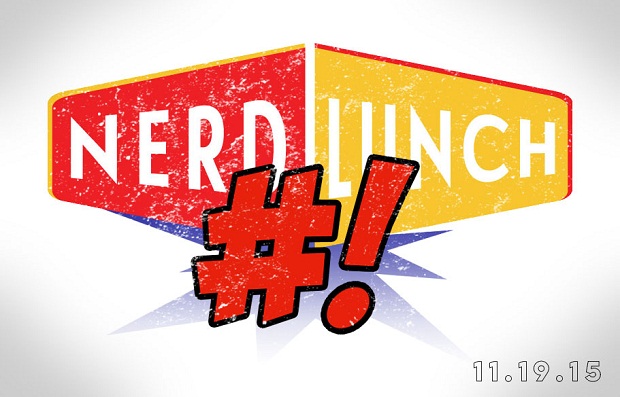 -It was a meeting of the podcast Mega Powers, as Nerd Lunch joined UnderScoopFire in a teamup that's been years in the making. Listen to Part 1 and Part 2.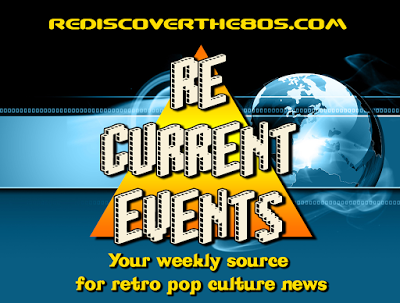 Speaking of podcasts, I had the honor of joining Jason over at Rediscover the '80s for the Recurrent Events Podcast last night. Plus, I finally got to "meet" my buddy (and sometimes rival) Chad E. Young. We had a great time discussing the week's top pop culture headlines, so check it out here.
Links I Loved
Review: Mannequin by Laurie of Knit Terrors – Horror Movie BBQ
Life After Nickelodeon: Jennette McCurdy Grows Up – Vulture
Agents of SHIELD Is at the Top of its Game, and That's Amazing to Watch – io9
Police Academy 2 & 3 Double Feature – TBD
Galactic Book Club — Star Wars: Aftermath (2015) – 30ish Days of Star Wars – Double Dumbass On You
The Exact Moment When Justice League Unlimited Delivered the Perfect Animated Batman Story – io9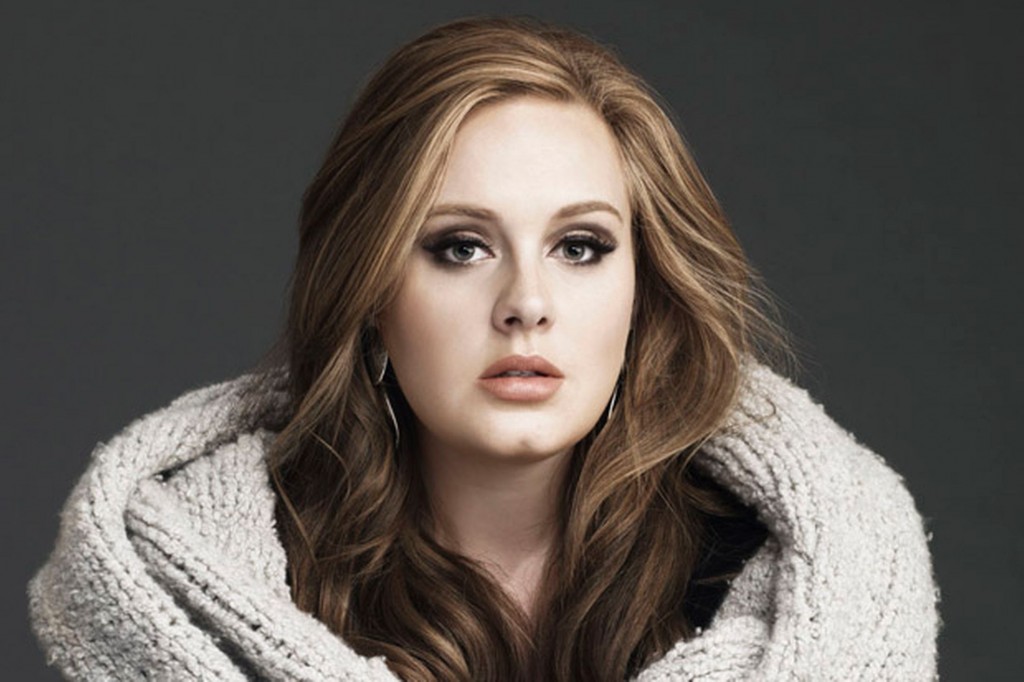 This week sucked for positive news, but someone who's definitely having a great week would be Adele. Today sees the release of her hotly anticipated third album, 25, which won't be made available to streaming services. This move guarantees sales, as that (or piracy) are the only way you'll get to hear the thing. It's projected to be the fastest-selling album of all time, which would beat *NSYNC's record of 2.4 million copies of No Strings Attached sold the week it was released back in 2000. In addition to the album release, her previous album, 21, was named by Billboard as the #1 album of all time, based on some kind of crazy math they did regarding number of weeks at number one on the charts. I'm not even gonna get into their methodology, as there are some crazy results on that list (The Sound of Music soundtrack beating Thriller?!), so part of me feels like Columbia Records might've slipped a few dollars into Billboard's coffers to make this "momentous" accomplishment coincide with the release of a new album. Either way, I've been listening to the album as I wrote this post, and if you're an Adele fan you won't be disappointed. So, for figuring out how to remain relevant in a rapidly dying industry, Adele had the West Week Ever.
As always, thanks for reading – and be sure to Like the new West Week Ever page on Facebook!