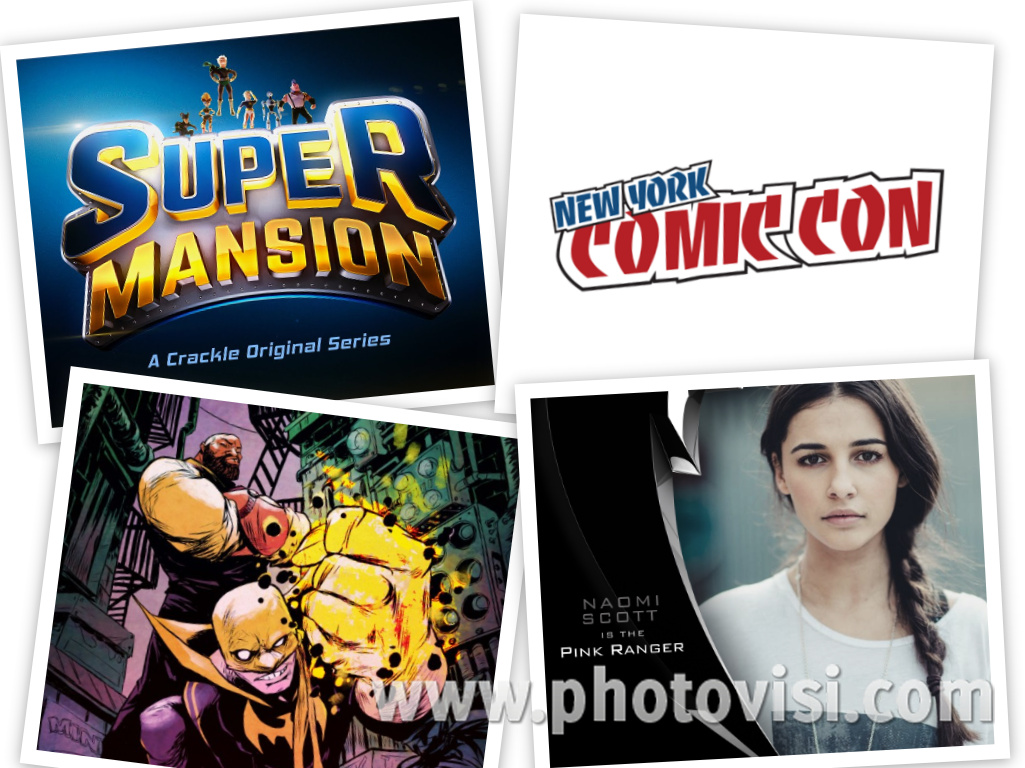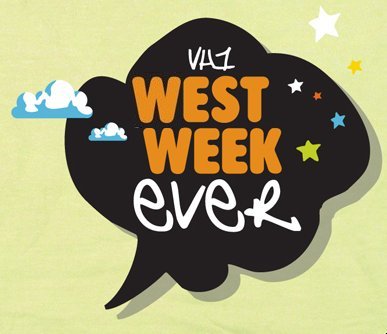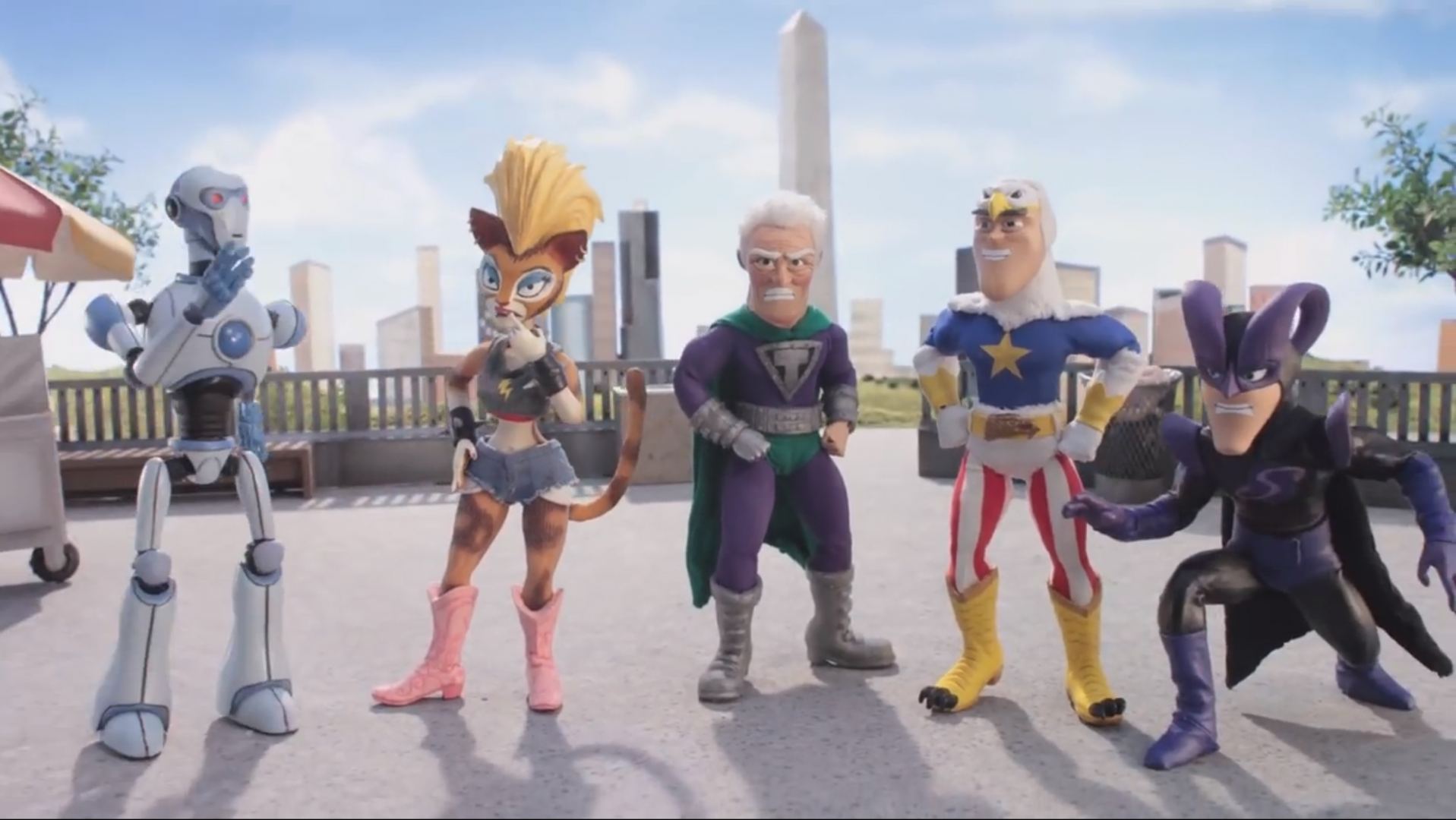 Do ya like superheroes? Chances are, if you're reading this site, you do. Well, have you heard of SuperMansion? It's a stop-motion animated show about a ragtag group of superheroes, created by the folks behind Robot Chicken. Need more reason to watch it? Well, the team is led by Titanium Rex, voiced by Bryan Cranston. New episodes go live every Thursday on Crackle. Never heard of Crackle? That's cool – a lot of people haven't. It's Sony's streaming platform that they don't quite know how to succeed with. Anyway, the show premiered officially yesterday, even though the first episode has been available for a few weeks. I watched it while I was in Denver, and it was pretty funny. If anything, though, it might be too long. I tend to hate the Adult Swim 12-minute episode format, but I think this show would actually benefit from it. I kinda wish it was on something other than Crackle, which just isn't a destination site for me. Right now, it probably ranks below Yahoo! Screen, and I'd probably be more interested in seeking it out on something like Netflix. Yeah, I guess I'm a streaming snob now.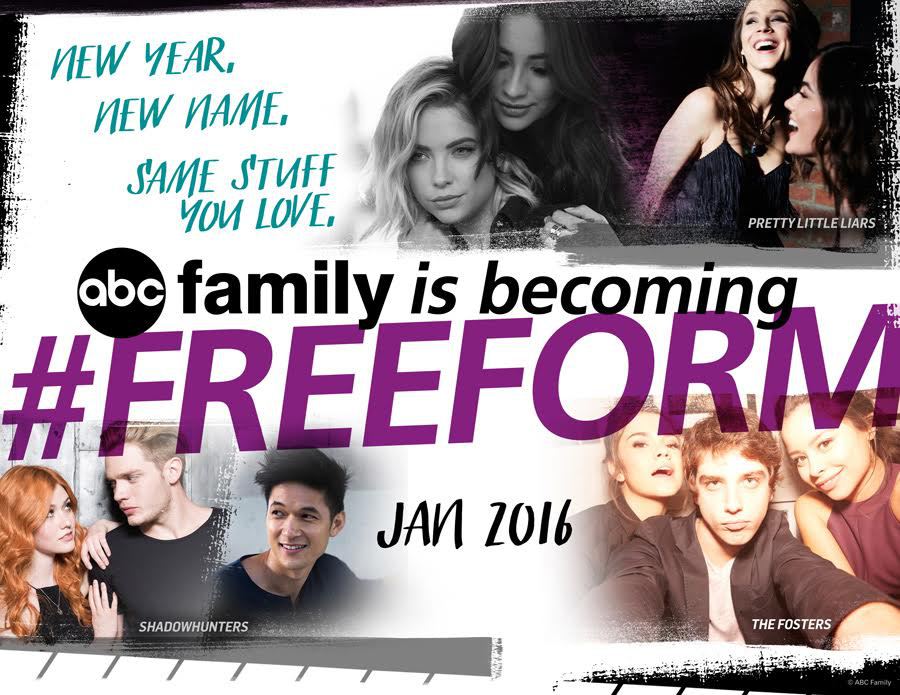 Speaking of networks, on January 1st, ABC Family changes to Freeform. It's part of their rebranding to appeal to Millennials, who make up most of their audience. I hate the name (especially as a hashtag), but I'm also not their core audience. In fact, up until recently, I was convinced that nobody watched ABC Family. I mean, Melissa & Joey? Baby Daddy? Who's watching that shit? Now, my wife did watch that deaf girl show, and other folks have told me their wives have got them watching shows on there, so maybe instead of Freeform they should've gone with Whipped.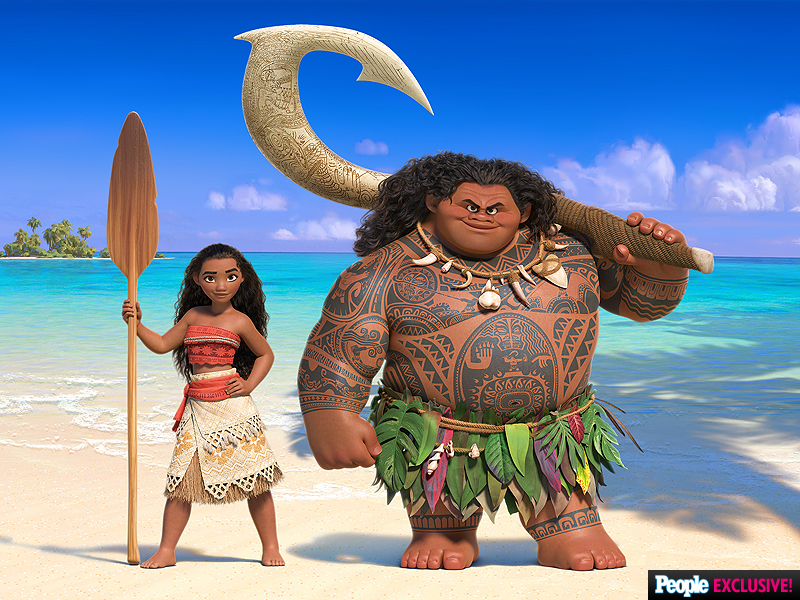 Keeping it in the ABC/Disney family, let's talk about this new Disney princess. Auli'i Cravalho will voice the title character in the upcoming animated film Moana. It's about a teen from 2,000 years ago who sets out to fulfill an ancestor's quest. The movie will also star The Rock (yeah, I thought about typing out his full name, but he's always gonna just be The Rock to me). Folks seems so excited about another princess of color, but the door for acceptance was shut after Mulan. I don't see that chick from The Princess and the Frog showing up in any Disney parades. Sure, there'll be a marketing push when the movie comes out, but I'm skeptical that Moana will be invited to join the exclusive club of Disney Princesses that everyone knows and loves.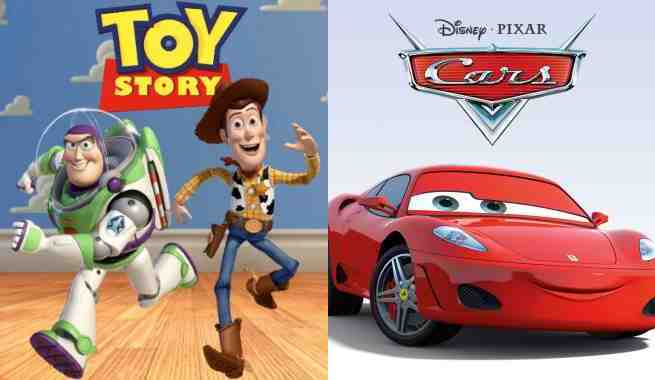 Disney announced their release dates for the next few years, and folks are upset that Toy Story 4 has been delayed due to Cars 3. I could really do without either of them. I still haven't seen any of the Cars movies, but I did see Toy Story 3. Maybe I'm heartless, but I still don't understand why folks consider that movie to be such a tearjerker. It did nothing for me. It was a serviceable movie, but I'm in that "Pixar Can't Make Me Cry Unless It's The First 15 Minutes of Up" crowd. Anyway, Disney will be soaking up all your tears with the cash you'll undoubtedly give them for Toy Story 4: Cash Grab. Who am I kidding? My kid will be old enough to go to movies by then, so I'll probably be sitting right there in the theater with you.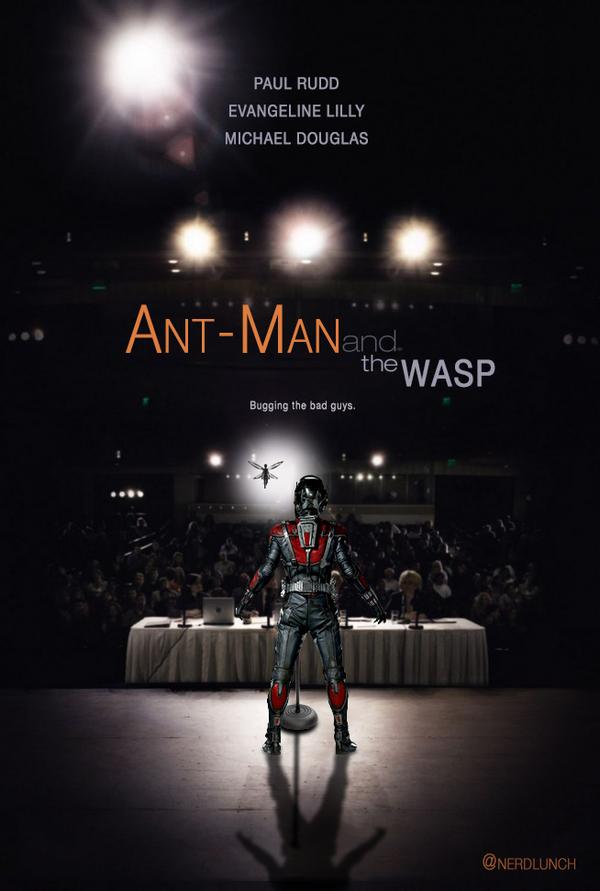 This is a nice segue into Marvel news. That same Disney release date schedule included 3 unnamed Marvel movies slated for 2020. More importantly, though, it indicated a shift in the previously-announced Phase 3 schedule. Black Panther moves from July to February, Captain Marvel moves from 2018 to 2019, and the newly-announced Ant-Man and The Wasp is now slated for July 6, 2018 (Black Panther's old date). The Black Panther shift is interesting because not only is it no longer positioned as a summer blockbuster, but now it's actually coming out during Black History Month. Can you believe that? The Ant-Man sequel is interesting in that it appears to be giving The Wasp equal billing. And I kinda feel like Marvel's stalling on Captain Marvel, even though the adjusted release date doesn't give them that much more time to get it together.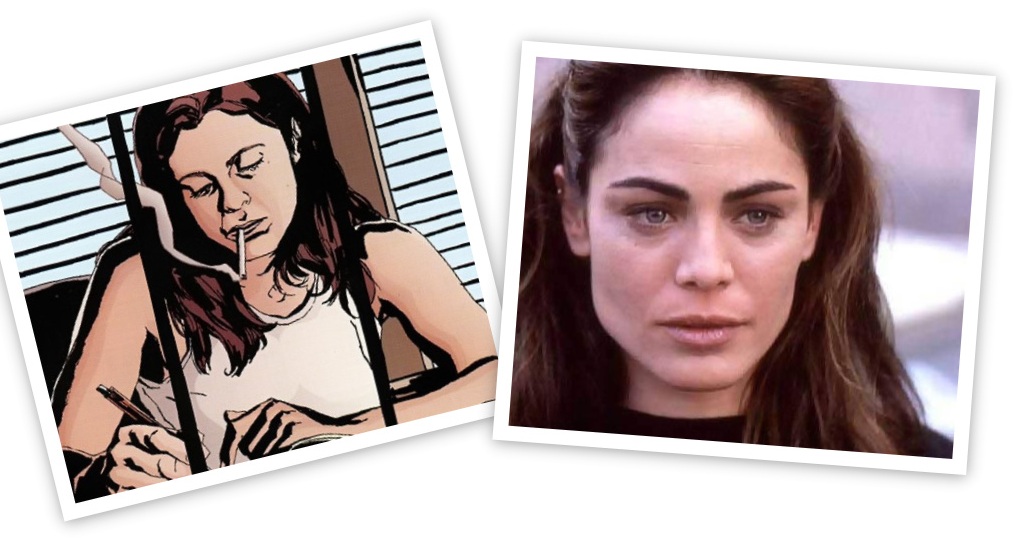 Speaking of Marvel on film, earlier this week I made the remark on Twitter that Yancy Butler would've made a great Jessica Jones – if it were 10 years ago and she didn't have a huge drinking problem. After all, when looking at Michael Gaydos' original art, that's pretty much how I pictured the character: indicators of attractiveness, yet still a little "hard lived". Plus, I see a lot of parallels between Jones and Sara Pezzini, the cop Butler portrayed on TNT's Witchblade. It's no secret that I've not a fan of Krysten Ritter's casting in the role, and I just feel like Butler would look a bit more like the character. Well, as commonly happens on Twitter, some rando came out of the woodworks, trying to tell me that I shouldn't be judgey about Butler's alcoholic past, as the same thing happened to Eric Dane on Grey's Anatomy and nobody shunned him like they did Butler. Wow. Everybody's a superfan these days. Anyway, I explained that I wasn't being judgmental, but Butler's past with substance abuse has clearly had a negative effect on her career. And who the Hell cares about Eric Dane?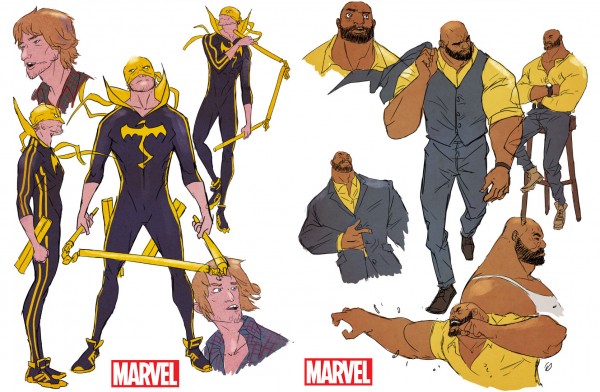 This week is just segue-palooza, as we move from talking about Jessica Jones to talking about her husband, Luke Cage. It was announced this week that Cyborg's David Walker will be writing a new Power Man and Iron Fist series for Marvel. I'm a fan of Walker's work, so I'll check it out, but I'm still not sold on Sanford Greene's art. It's a little too "Chris Bachalo" for me, meaning it's kinda all over the place. Not quite sure how to interpret the tone of the book from it. Still, I'll check out the first issue. It's not like it's gonna last longer than 2 years anyway. That's not a diss on the creative team. It's just the proven track record of recent books starring those characters.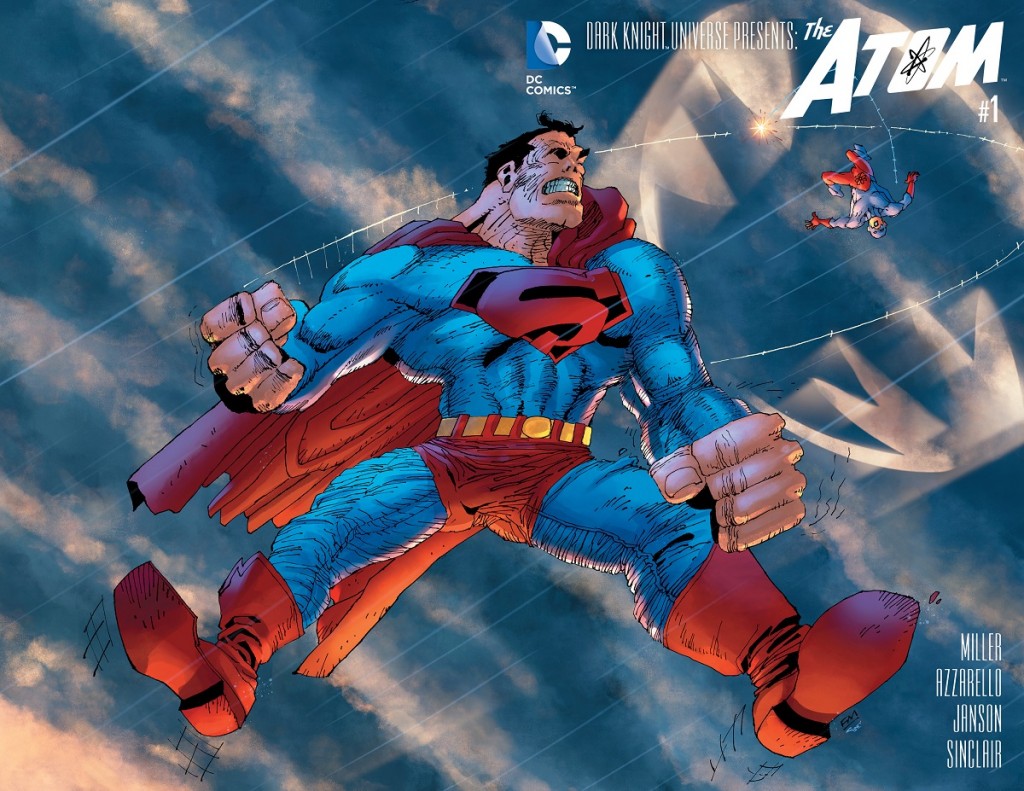 This week, writer/filmmaker/artist/crazy old man Frank Miller revealed his cover for Dark Knight Universe Presents: The Atom, and the Internet lost its shit. I mean, just look at it. Look at how bad that is. Still, some industry pros came to Miller's defense, saying that we should be glad he can still put out work at all. The rumor is that he has cancer and couldn't even hold a pencil without shaking just a year ago. So, we should all be glad he got well enough to make this cover, right? Right? Wrong. Look, I don't wish any ill on the man, but that's bad work. And before somebody comes at me with the "Well, could you do better?", I probably could. So, on the plus side, Frank Miller's not dead. On the negative side, he hasn't retired yet.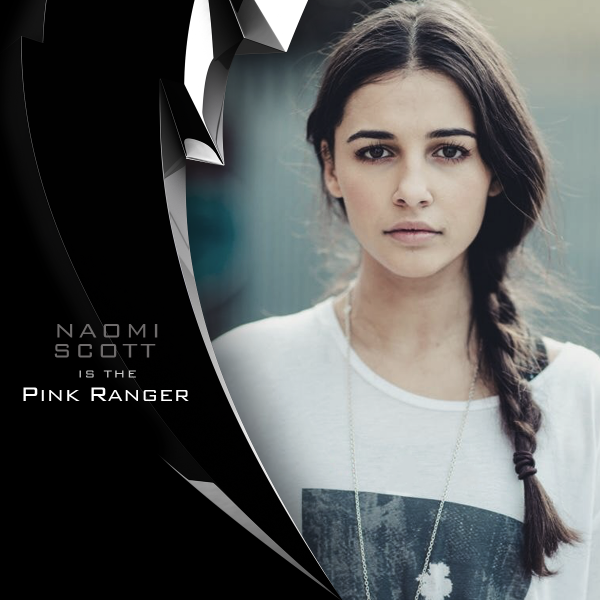 In Power Rangers news, Naomi Scott has been confirmed as the Pink Ranger in Lionsgate's upcoming Mighty Morphin Power Rangers movie. I know absolutely nothing about this chick, but apparently she was one of the stars of Fox's canceled Terra Nova. Oh, and she's married to a Black soccer player. So, she's OK in my book! Really, though, I can see why they're skewing more to unknown-ish actors, as no self-respecting actor wants Power Rangers on their resume, yet this is the perfect kind of thing for an up and comer. It's just weird to me that she was born in 1993 – the same year that MMPR started. Like, has she even watched MMPR before? By the time she was "of age", they were probably on Lost Galaxy by then. Anyway, I've really got no strong feelings about this movie. I want to get excited, but I know Saban will do things on the cheap. Meanwhile, I don't really understand the affinity for the Mighty Morphin incarnation of the brand. Sure, it was the first, but it only holds meaning to a bunch of old people who'll take their kids to see the movie. It doesn't really mean much to the kids themselves. I'd almost rather them do something completely original, under the Power Rangers umbrella, with the same sentai overtones. New characters, new Zords. Hell, even new, original suits – they basically did it for the first movie. I'd be excited about a Power Rangers movie, but I'm not too keen on another Mighty Morphin Power Rangers movie. I guess only folks familiar with the fluctuations of the franchise will understand the distinction.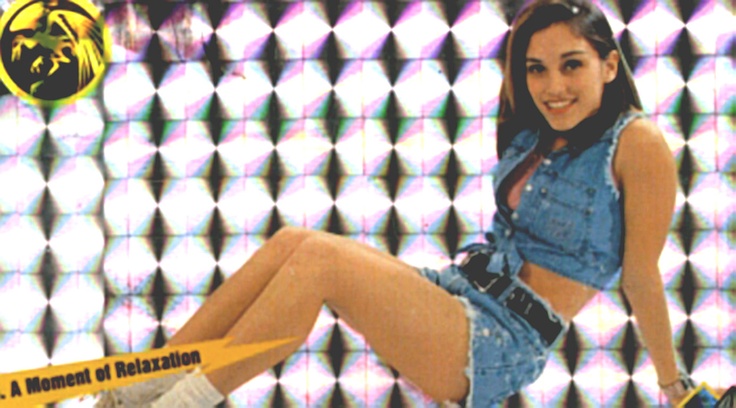 Meanwhile in Power Rangers news, the original Pink Ranger, Amy Jo Johnson, turned 45 this week. A moment of silence for our lost pubescence.
Links I Loved
Rick Moranis Isn't Retired ( He Just Doesn't Know How To Change His Wikipedia Page) – The Hollywood Reporter
THE HALLOWEEN WHOPPER! – The Horror Movie BBQ
This MMA Fighter Pooped All Over The Ring After Getting Choked Out – UPROXX
Inside the Intense, Insular World of AOL Disc Collecting – Vice
On burnouts and buttheads – Cool and Collected

At this point, I think it's safe to say that New York Comic Con is going to be huge. As San Diego Comic-Con got huge and sold out to Hollywood, NYCC has gotten huge in just a short amount of time – and still primarily focuses on comics. Starting yesterday and running through Sunday, look for some big announcements from the major publishers this weekend. Most of the big SDCC announcements leaked before that show this year, but there seem to be some surprises in store for NYCC. Also, in what I believe to be a first, the Javits Center will be offering free wifi, courtesy of LexCorp. Yup, free Internet from Lex Luthor himself. I may not be looking forward to Dawn of Justice, but I'll take the freebies that come along with it. I'm looking forward to it, as I'll be making my grand return to the Javits Center Sunday morning. I missed Baltimore Comic-Con a few weeks back, so I'm making up for it by making the sojourn to The Big Apple. Needless to say, I'm a little excited, as I hope I run into a few of you on the con floor. So, in my mind, New York Comic Con is having the West Week Ever.