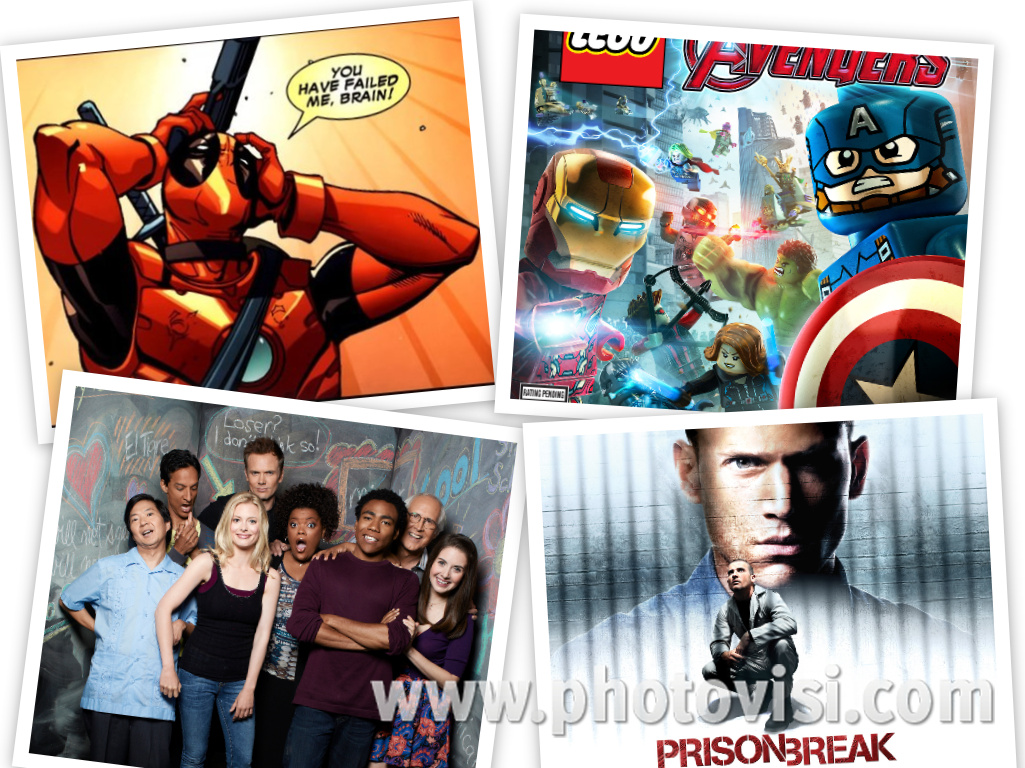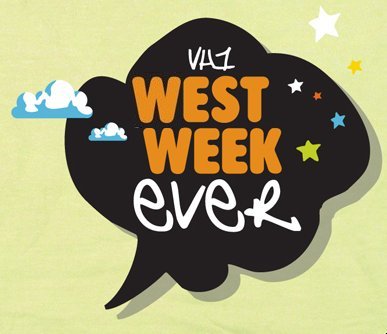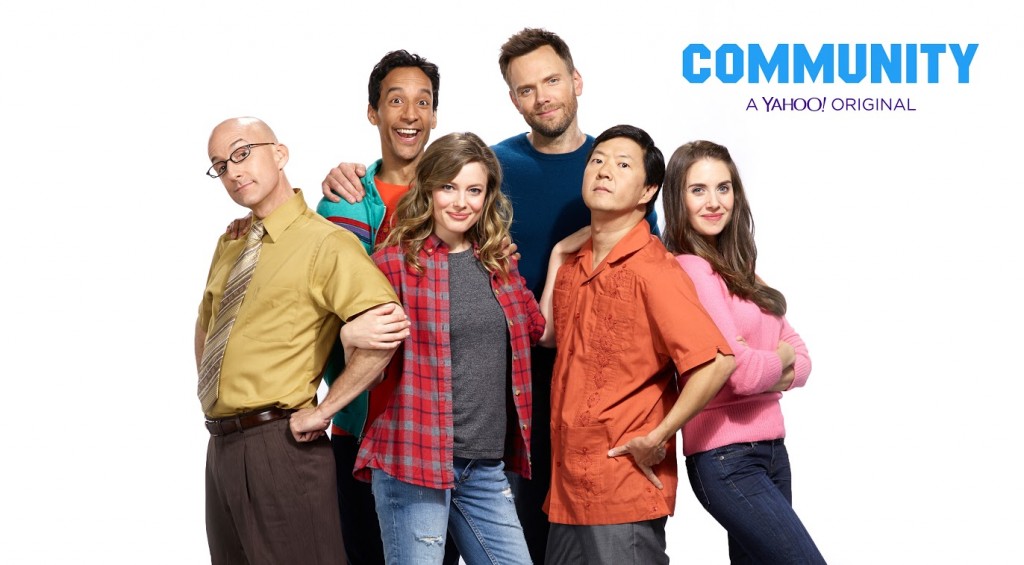 This week, Joel McHale confirmed what most of us already knew – that Community is over. He explained that Yahoo wanted another season for their Yahoo Screen portal, but they simply couldn't afford the cast since their asking quotes  have gone up since the show began. Because of that stupid #sixseasonsandamovie thing, they're still saying they'd like to do a movie. Honestly, I don't even know what that would entail. How do you translate a sitcom into a theatrical feature? Has that been done before? I mean, it works the other way around. Movies get TV adaptations all the time, but not vice versa. I can't think of a Community storyline that would even be worth a theatrical release. Keep in mind, I have the same reservations about an Arrested Development movie. Just let these things die, so they can be fondly remembered. Show creator Dan Harmon has said that he'd be interested in writing the script once he's gotten to a place where he misses the characters. So, we're at the whim of his sense of nostalgia.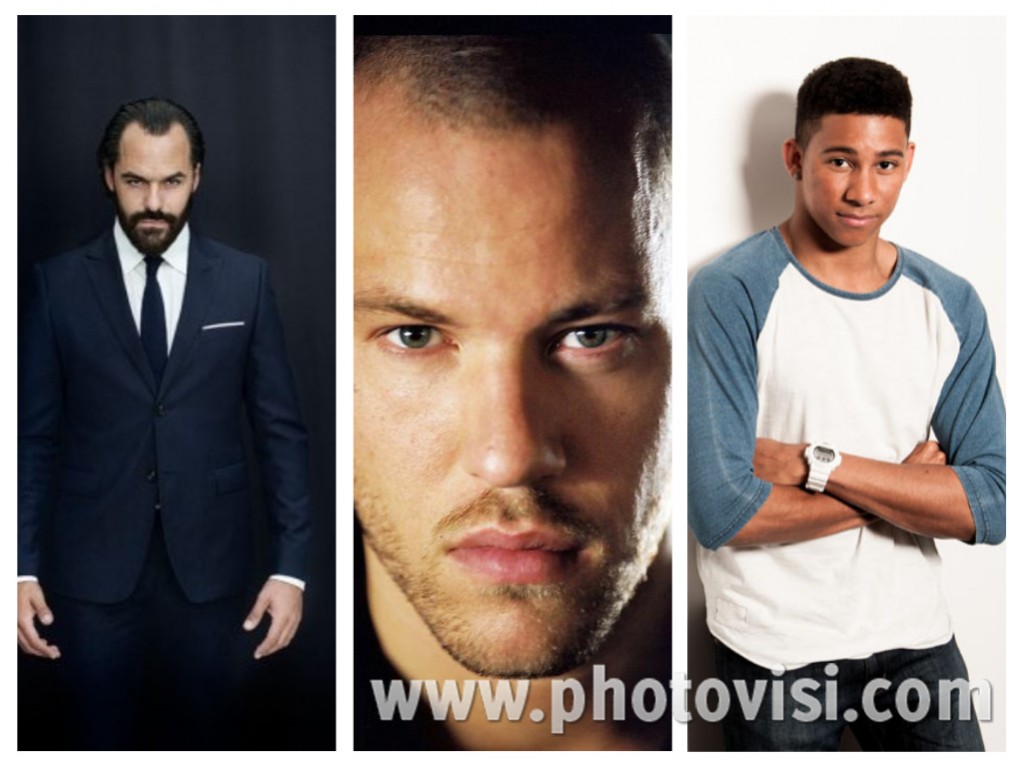 In other TV news, there were a lot of casting reveals for the DC shows on The CW. First up, Casper Crump has been cast as season one big bad Vandal Savage for Legends of Tomorrow. Also, Falk Henstchel has been cast as Hawkman in the series. Meanwhile, The Flash has cast Wally West, who will be played by Keiynan Lonsdale. I haven't heard of any of these weird-named dudes. Lonsdale's Australian, so he's probably done a stint on Neighbours or something – that's like a rite of passage down there. Anyway, a lot of people not familiar with DC's New 52 reboot didn't realize that the new Wally West is Black, so of course the usual complaints spread across social media: "Why make him Black when he's always been White?" As my pal Tim would call it, #rabblerabble.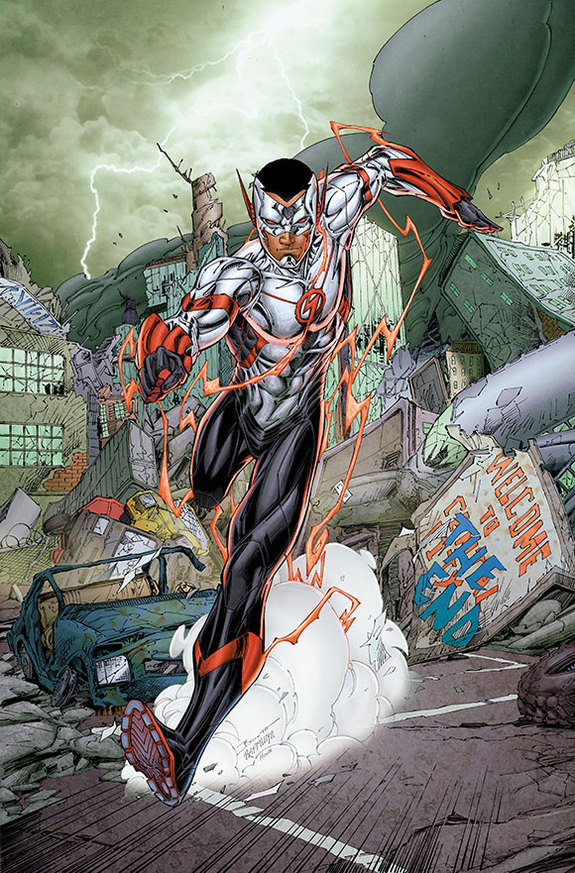 Even I'll say that New 52 Wally seems like diversity solely for the sake of diversity. Then again, I guess his race never really had an impact on who he was, so he could be anything. The problem, however, is that Wally had quite the legacy. He's one of the few heroes who replaced his mentor and it STUCK. Most of my generation grew up with a Wally West Flash and NOT a Barry Allen Flash. Barry was boring and DEAD by the time we started reading comics. So, to just randomly introduce him in the New 52 universe like, "Hey, here's Wally – only he's not the dude you remember, and he's Black now" kinda seems disingenuous. My problem with introducing him on the show, however, is that it just seems too soon. They couldn't wait for season 3? I mean, we've just gotten used to Barry, and we like him, so why dilute that with Kid Flash or whatever Wally's going to become on the show? My biggest issue with the Greg Berlanti DC shows is that I fear he spreads himself too thin. Arrow was great until The Flash came along, and then it started to suffer creatively. This season, he's adding Supergirl and Legends of Tomorrow to the docket. One can only imagine what that's going to do to The Flash, and I shudder to wonder how much lower Arrow can go.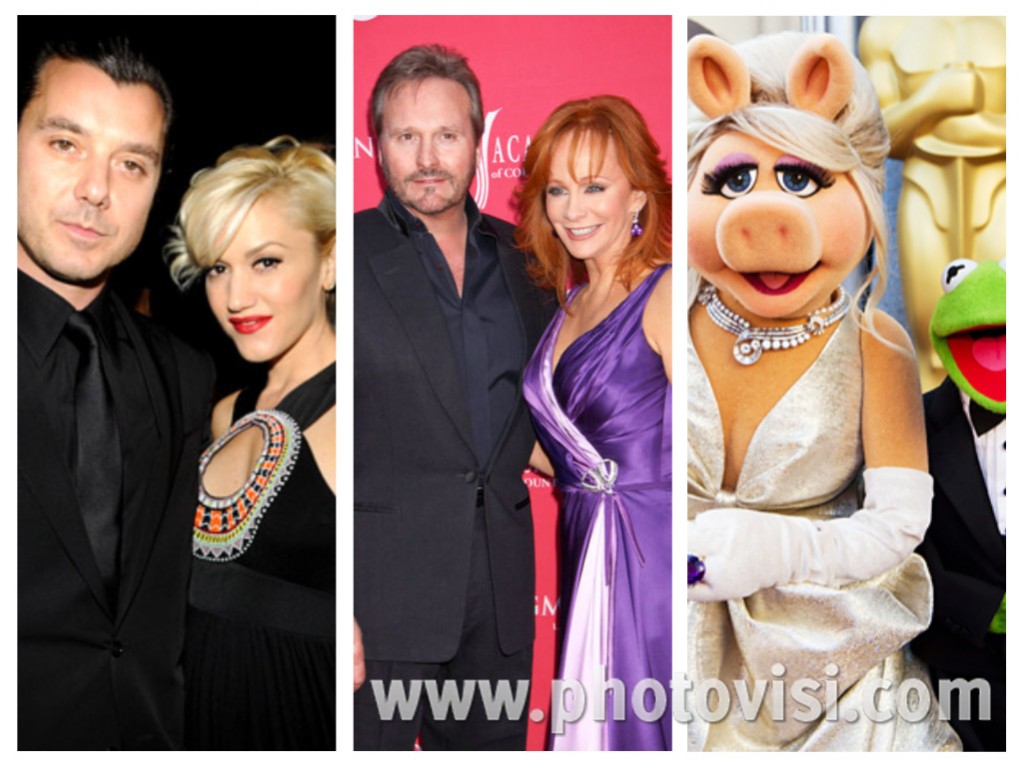 You know who almost had the West Week Ever? Hollywood divorce lawyers! This week alone saw the announcement of splits between Gavin Rossdale and Gwen Stefani, Reba McEntire and Narvel Blackstock, and Kermit the Frog and Miss Piggy. Plus, the week kicked off with the annual, yet erroneous, announcement that Will and Jada were calling it quits. In the words of Carrie Underwood, "There must be something in the water." The Gavin/Gwen split wasn't a total surprise, as I recall hearing that things had been rocky ever since the paternity test revealed that he was the father of model Daisy Lowe. The Reba divorce is pretty sad, as they had been married for 26 years! That's my biggest fear: to get old and divorced. Young divorce is fine, but divorce after you're all used up? No siree, Bob! And I'm pretty sure that the Kermit and Piggy thing is just publicity for that The Office-inspired Muppets show coming to ABC this Fall. They break up all the time, so who really cares? I mean, they were broken up in Jason Segel's The Muppets back in 2011. Did everyone just forget that? Anyway, I can't even think of a celebrity couple I'm rooting for at this point. You're just courting disappointment with that game.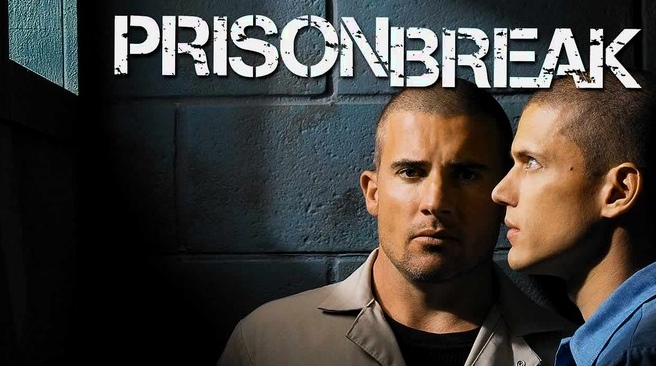 This week saw the Television Critics Association's Summer press tour, where TV critics were introduced to the stars of the upcoming new network shows. Yesterday was Fox's day, where three things happened. First off, it appears that critics were shown a clip from the X-Files reboot, and the consensus was not good. I've heard that it almost played like parody, and it wasn't clear if that was the intention of the scene. Second, they announced that Prison Break was returning for a 10-episode event, similar to last year's 24: Live Another Day miniseries. Apparently, the original stars are on board (interesting, since they're both attached to Legends of Tomorrow, so I guess they'll film this while they're on break?), and some of the deaths from the original series seem like they're being retconned in order to make this work. I watched the first episode of Prison Break, but I just couldn't get on board for that series. I didn't feel like it would last long enough for a resolution. I was wrong, but I still don't feel like I missed out on anything. Finally, Fox also updated the status of bringing back 24. They said that Kiefer Sutherland isn't interested in returning right now, so a new 24 would probably feature new characters. It's just not 24 without Jack Bauer! If I wanted to watch an entirely new ensemble, I'd just tune into ABC's Quantico (Sundays this Fall!).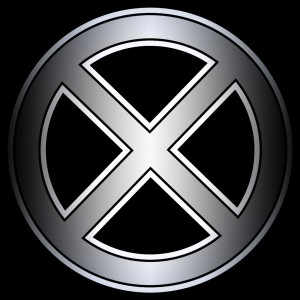 Oh yeah, Fox also did something else: they confirmed plans for an television spinoff of the X-Men films. They said that they're close to a deal, but they're waiting to see if Marvel will approve it. Since Fox only owns the X-Men rights, don't look for any crossovers with Daredevil or Agents of S.H.I.E.L.D. The big question, though is what does Marvel get out of the deal? Right now, Fox has already lined up writers and showrunners, so this will happen sooner rather than later. I'm OK with this idea if they're really allowed to run with it. Maybe focus on some mutants who don't get any movie screentime. I mean, I'm pretty sick of the Xavier/Magneto dynamic. WE GET IT ALREADY! There are other characters. Hell, some of the X-Men's best adventures occurred when Xavier wasn't even around. I don't see why they have to be in all the movies. I'm scared however, this will be some watered down thing, so as not to step on the toes of the film division. Remember what happened the last time we got a watered down X-Men television show? It was called Mutant X…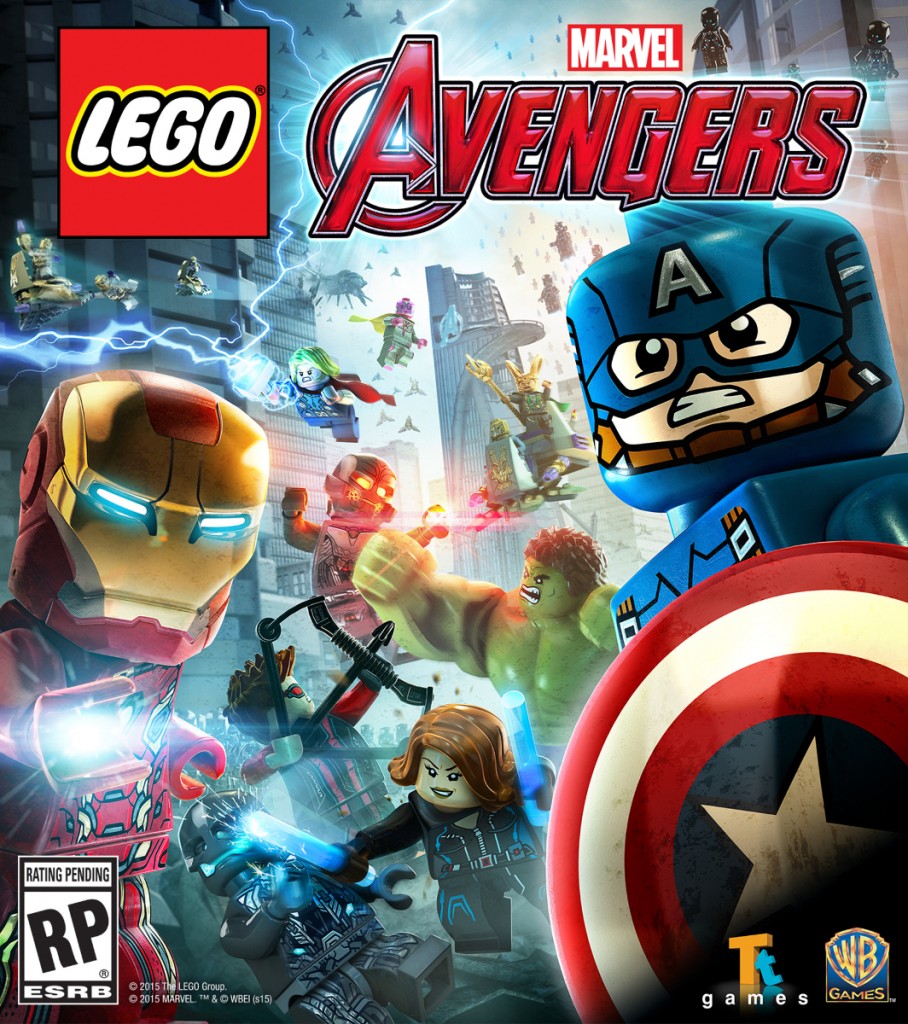 The box art was revealed for this Winter's LEGO Avengers. I have SO many comic-based LEGO games to get through, but I'm a sucker, so I'll probably get this one, too. It helps that they're releasing it on "older" systems like Xbox 360 and Playstation 3, as not all of us have graduated to the next generation. I really wish Rocksteady had done this with Batman: Arkham Knight. I mean, it kinda sucks that there's a trilogy of games that can't all be played on the same friggin' system!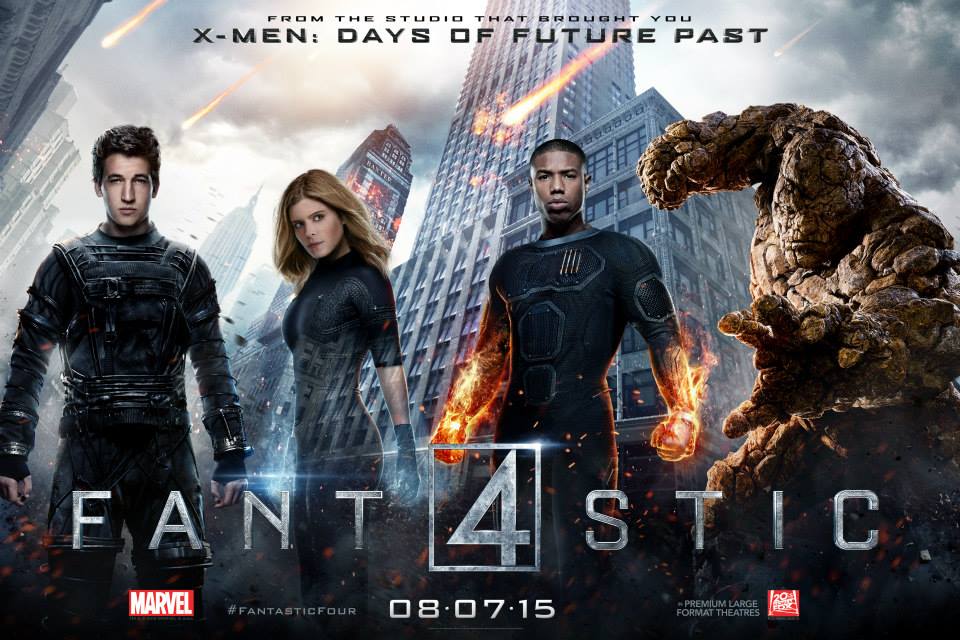 *Sigh* So, I guess I've gotta talk about Fantastic Four, huh? The movie officially comes out today, but the review embargo was lifted on Wednesday and it wasn't pretty. I've heard everything from that fact that it had a strong 2/3 but tanked the 3rd act to the whole thing was just a disaster. You know comic folk can be a passionate bunch, so I'm not really sure who to believe. I'll see it, but I'm easy to please when it comes to comic book movies. To date, out of all the ones I've seen (no, I still haven't seen Catwoman), I only hated Elektra and The Dark Knight Rises. I was actually fine with the two Fantastic Four films that we already got. It probably helps that I've never really liked the comic version of the team, so I didn't have high expectations. Anyway, they say that this version borrows heavily from the Ultimate Fantastic Four comic, which should be a good thing, since I love the Ultimate Marvel Universe. Sadly, I found that book to be so boring that I still have about 20 issues I haven't read, and the book's been cancelled since 2009. Then, things took a real bad turn last night when the movie's director, Josh Trank, tweeted this: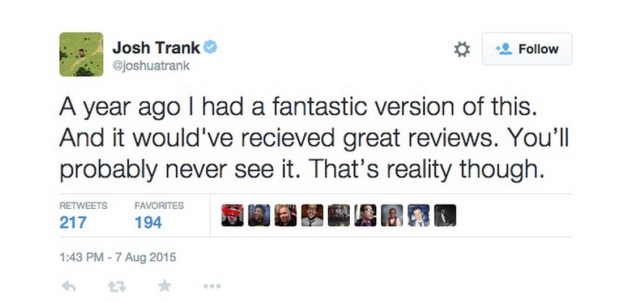 So, Trank's basically blaming the studio. Not a great move from the guy who was pushed out of his Star Wars directing gig due to his erratic behavior. So far, the only hit he has under his belt is Chronicle, and I'm not sure how long he's going to be able to coast on that. Is there any coming back from this? Is the movie so bad that it'll sink his career?
No links this week, as I'm behind on my blogs, so let's get to the meat and potatoes: Who had the West Week Ever?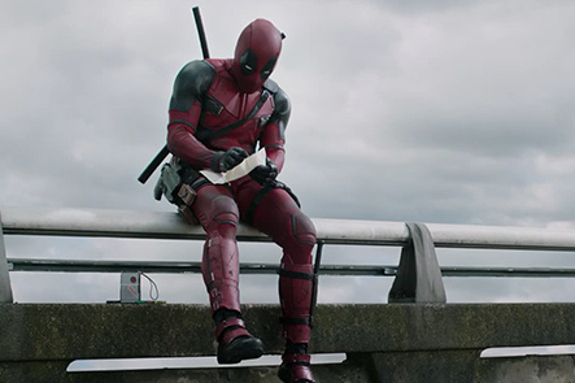 On Tuesday night, Conan O'Brien probably saw his biggest ratings since his move to cable. No, it wasn't because of a guest, but rather the fact that the Deadpool trailer was slated to premiere during the episode. In fact, the episode's rating was TV-MA because they would be showing the red band, not safe for work version of the trailer. Welp, once the trailer debuted, it seemed there was a huge divide between those who loved it and those who just weren't feeling it. I fell into the latter camp.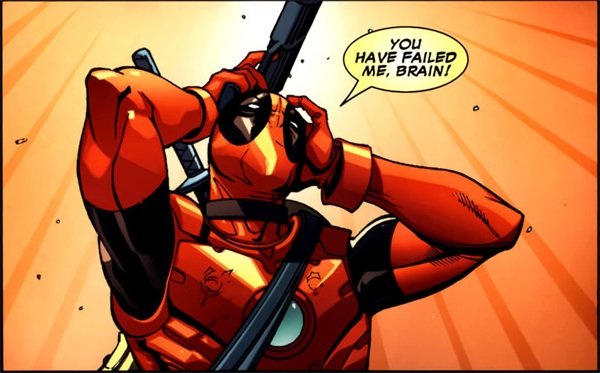 First, let me explain that I consider myself a Deadpool fan. I haven't been there since his debut in X-Force, but I've been reading his book for the past 8 years or so. I've also gone back and read the older stuff, so I think I have a pretty good handle on the character. He's not a top-tier character, so you might not be familiar with him. Deadpool is Wade Wilson, a mercenary who underwent an experimental procedure to cure his terminal cancer. As a result, he emerged with a healing factor, and it might've done something to his brain – making him think he's a character in a comic book, and resulting in his breaking the 4th wall to interact with the reader. He's like a cartoon character, and though violent, it tends to be a cartoony violence. Think Roadrunner cartoons. If you saw him, you'd probably ask "Why does Spider-Man have all those swords and machine guns?" That's basically his look. He's not someone to be taken seriously, especially in recent years where he's been trying to be accepted by the hero community.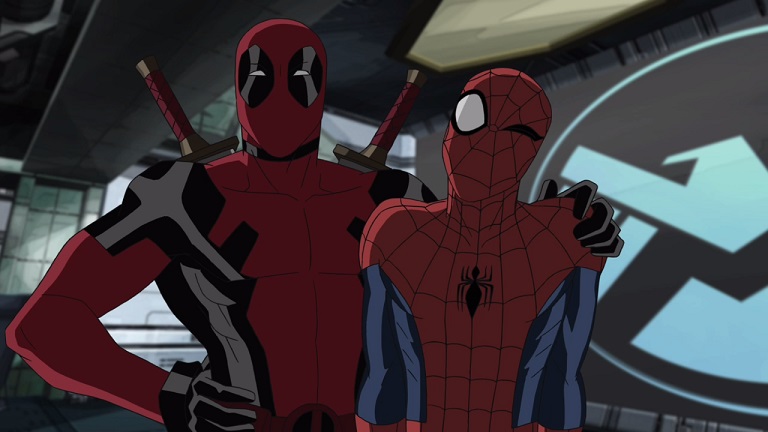 So, imagine my surprise when they created a movie not about cartoony wacky Deadpool, but sadistically violent Deadpool. This is a far departure from the way he's been presented in recent years. The violence and language are so amped up that it's going to be rated R. So, all that said, I really don't know who this movie is for. My main issue is the R-rating. While his video game was rated Mature, I think they're cutting out a big swath of the potential audience by making it 17 and up. Parents like to take their kids to comic book movies. Not this one. Add in the fact that he's not a hero. He's a mercenary. He kills for money. He's not saving the world, or fighting aliens. He kills mobsters for other mobsters. I don't know if you've read the recent Deadpool book by Gerry Duggan, but Deadpool really doesn't kill all that much anymore. He's kinda gained a conscience, and even has a daughter. If you're a fan of that Deadpool – ya know, the one currently making money for Marvel – this movie ain't for you. My pal Carlin brought up the fact that Deadpool's recently been featured in the Ultimate Spider-Man cartoon, which his son loved. Unfortunately, this is not a movie that he'll be able to share with his son.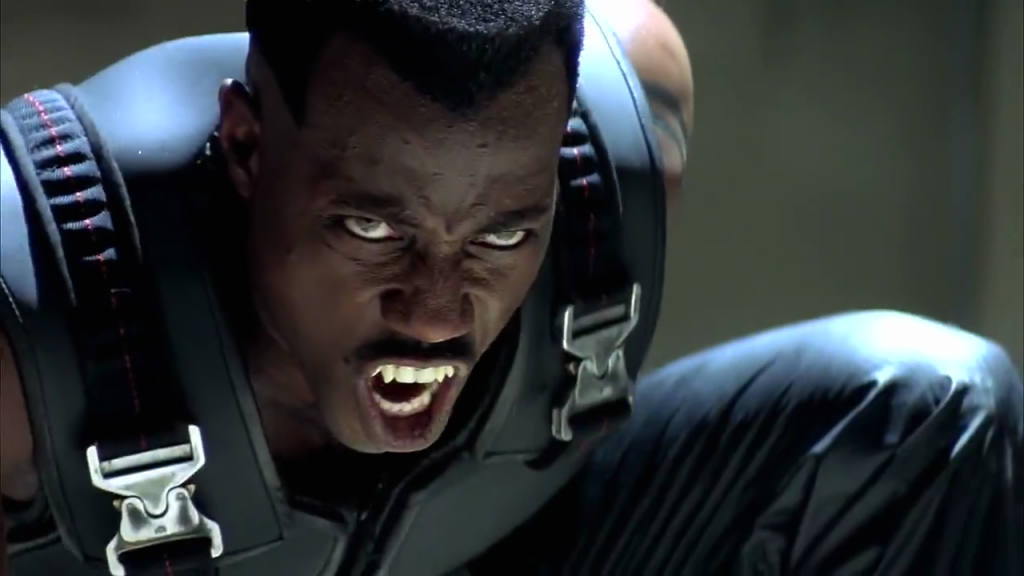 I'm not saying that a PG-13 rating would make the movie a success, but an R will certainly keep it from being one. There are only 2 R-rated comic book movies that have been successful: Blade and Kick-Ass. Blade's success has more to do with folks' love of vampires (and then-love of Wesley Snipes) than the character of Blade. And Kick-Ass was just a fluke, as seen by the failure of its sequel. Even Spawn, a movie about a soldier for THE DEVIL, managed to get a PG-13 rating when it probably should've been an R to be "faithful" to the source material. Marvel really needs to rethink how they want to allow Deadpool to be used. He can't be their Mickey Mouse AND their Terminator. I think this movie is a thematic misfire, but we'll just have to wait and see.
Anyway, everyone was talking about the trailer Wednesday morning, and it sparked some of the best online discussions I've had. So, for all of that, the Deadpool trailer had the West Week Ever.