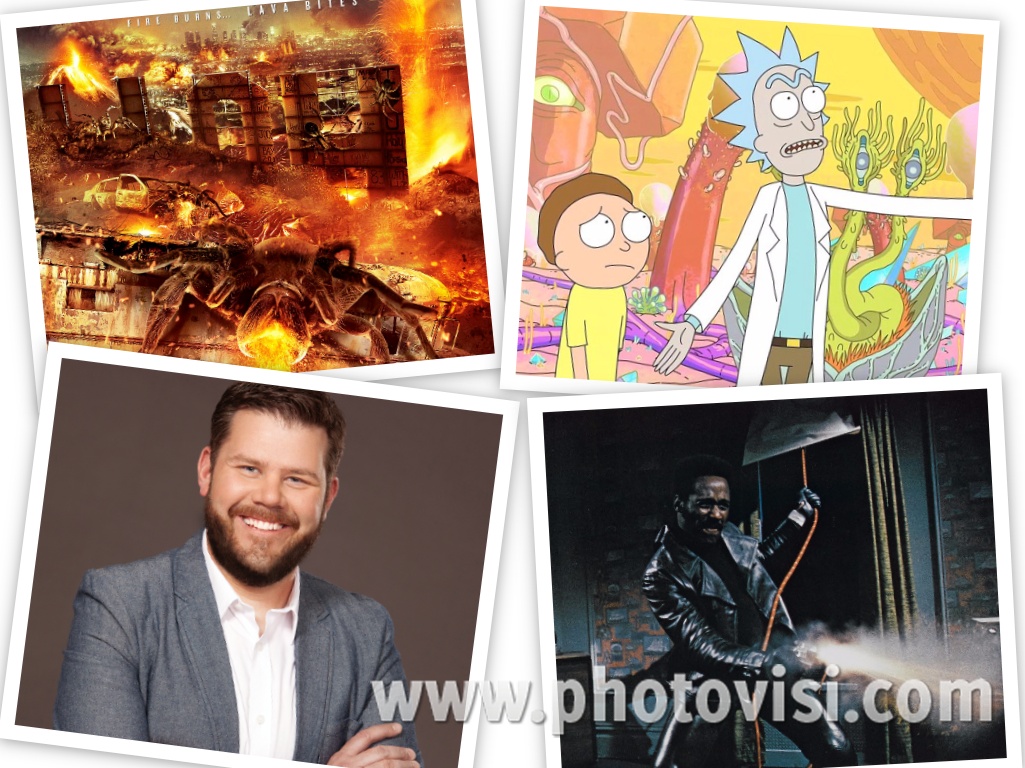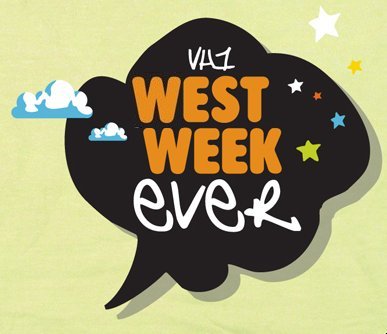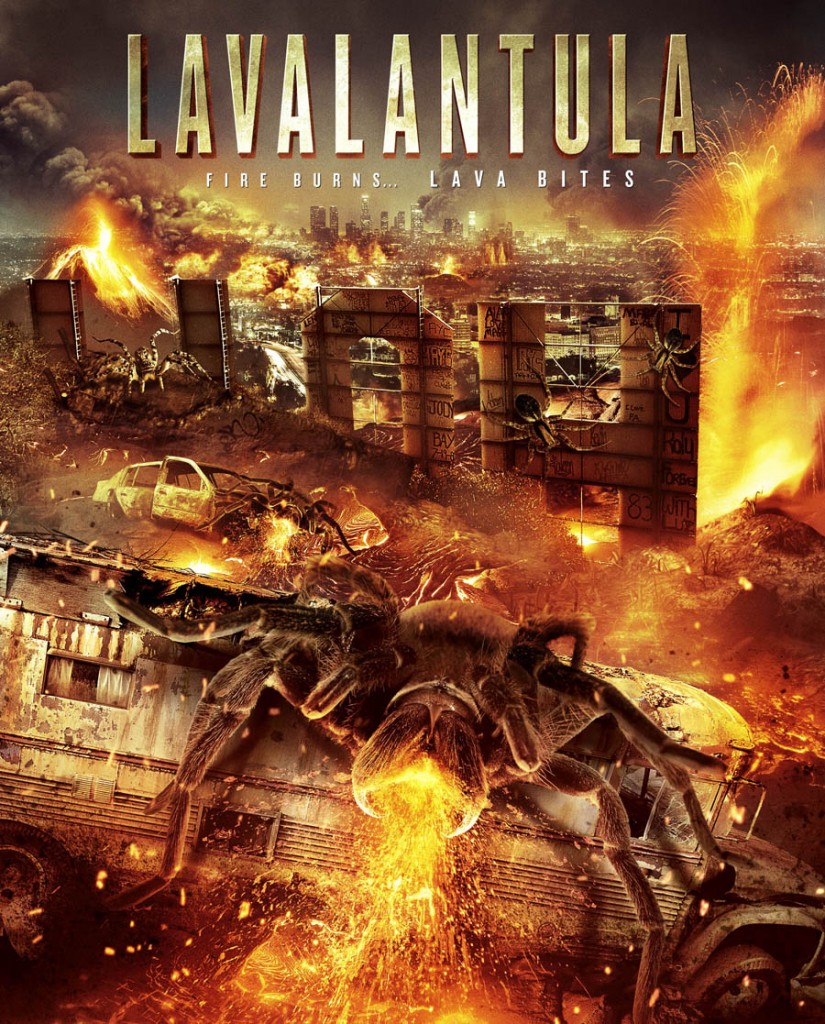 I swear, more effort went into the effects on that poster than in the entire movie itself. Anyway, after the hubbub died down for Sharknado 3: Oh Hell No, I found myself eagerly awaiting the premiere of Lavalantula. In the grand SyFy fashion of combining two terrible things into one big terrible thing, the movie saw the rise of giant tarantulas who spit lava. Oh, and you've got to throw in a hasbeen actor, so this one stars 80s hitmaker Steve Guttenberg. In fact, the movie was billed as "starring the cast of Police Academy", which was pretty much a guaranteed watch. Then, while watching the movie, I was sadly reminded of how many of the Police Academy cast members are no longer with us. No Hightower or Tackleberry, and George Gaynes hasn't acted since 2003. And there was no Bobcat Goldthwait. So, they might as well have said "Starring Michael Winslow's sad sound effects, Callahan, and Officer Hooks". So, how was it? TERRIBLE. Not even good by SyFy standards. Was there ever a time when Winslow's sound effects were GOOD? I seem to remember a time like that, but they just seem so bad now. And the special effects were horrible, as they couldn't even properly render a hole in the ground from which the lavalantulas emerged. Plus, it just seemed to lack the…charm of Sharknado, and I found myself bored pretty quickly. Sure, there was a surprisingly fit Nia Peeples running around in a sports bra and yoga pants, but that wasn't even enough to save the movie. Apparently, SyFy wants Lavalantula to be its next big franchise, a la Sharknado, but they're going to need to take more notes from that more successful series before cranking out another Lavalantula.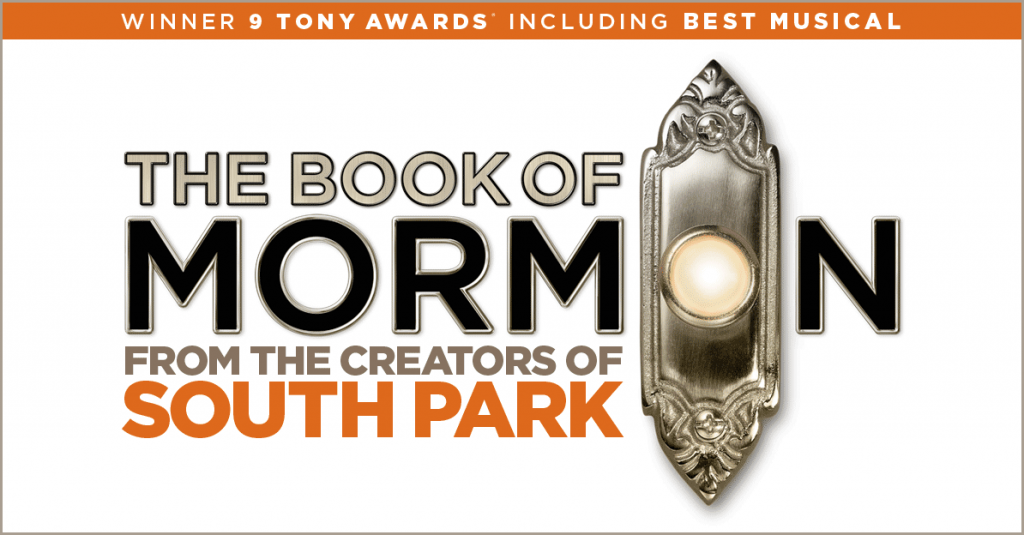 On Saturday, Lindsay and I took in a matinee of The Book of Mormon. I went into this play knowing nothing about it other than it was "from the creators of South Park". I'd seen the Mormon episode of South Park, but had they really turned that into a musical? Not exactly. For those who also don't know much about the show, here you go: two young Mormons are sent to Uganda for their mission trip, and hilarity ensues. One of them is the "model Mormon", while the other has a wild imagination and likes to make up stories. The promising one kinda washes out early, but the villagers become captivated by the imaginative one's stories, and he leads them to the Church of Jesus Christ of Latter Day Saints. It's blasphemously hilarious. Or hilariously blasphemous. I was talking to an LDS friend online, and he said something that I kinda agree with: the show, as disrespectful to organized religion as it can be at times, still seems to have a strange sort of respect for the Mormon religion. I'd been really curious to know how an actual Mormon would feel about the show, and he said that the lefty ones wouldn't have a problem with it, but the more conservative ones would. I honestly think that goes for all religious audience members. I could never take my mother to see it (and she's not LDS), but I know religious folks who would enjoy it. Anyway, if you want to know how Joseph Smith and Boba Fett led the Mormons to Salt Lake City, then I definitely recommend you check out this show.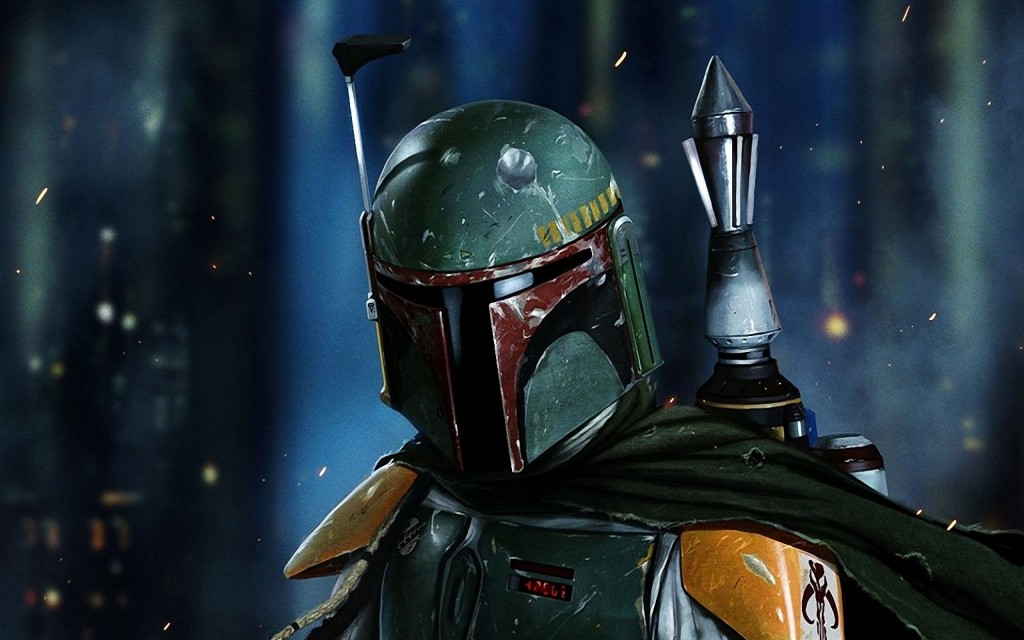 Speaking of Boba Fett, there's a rumor that the long-awaited live action Star Wars television series may finally be surfacing at Netflix. This has been in the works since long before Disney bought the franchise, so I'm not even sure what it would encompass at this point. Right now, the rumor is that Disney may be working on as many as THREE different Star Wars series for Netflix. I know that makes some of you happy out there.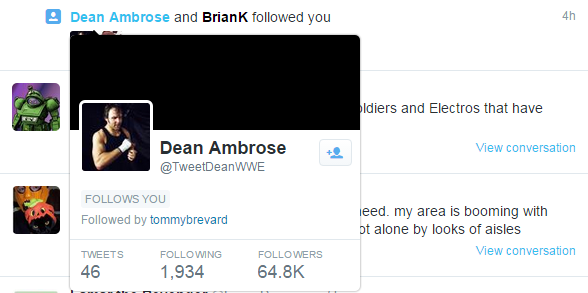 I got my first celebrity follow! Yes, as of last night, I'm the proud followee (?) of WWE Superstar Dean Ambrose. The whole thing is funny to me because it's not like I've been especially kind to him lately. Over the course of the week, I posted the following tweets:


Well, then I did some Catfish-style detective work, and figured out that it's just a parody account *sad trombone*. No, the lack of the verified checkmark isn't the tip-off, as his actual account @TheDeanAmbrose doesn't have one either. I wanted to think he had a sense of humor about himself, but it was really just someone, as the Brits say, "taking the piss". I'll get my celebrity follower one day!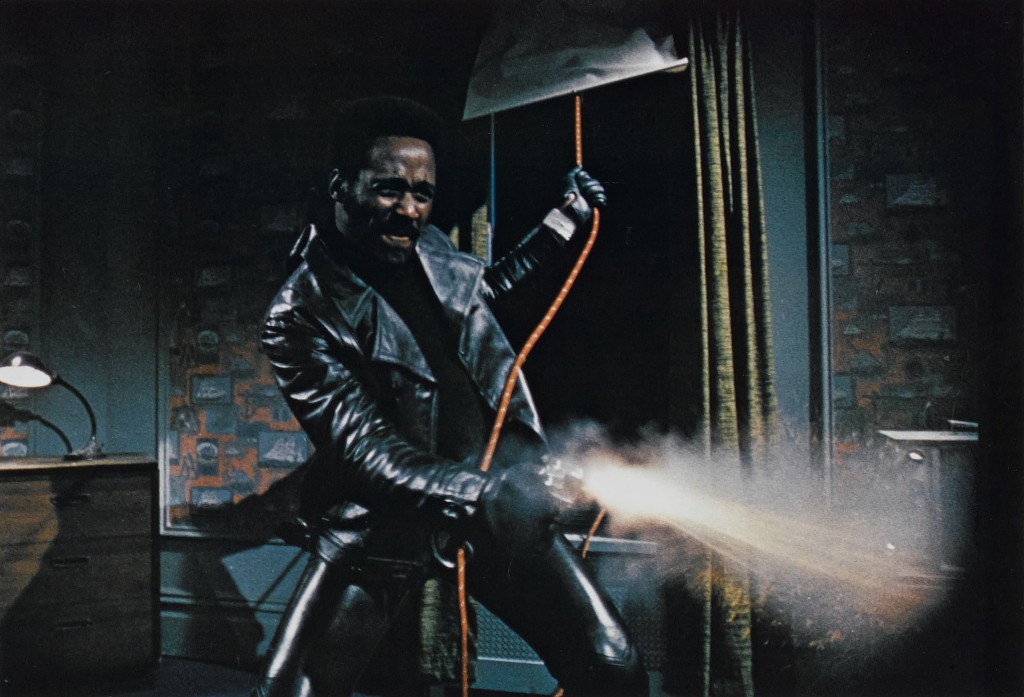 In movie news, New Line Cinema wants to reboot the Shaft franchise, with "comedic elements" from Black-ish creator Kenya Barris. Well, this thoroughly pissed off writer David F. Walker who, not only wrote the recent Shaft comic for Dynamite Entertainment, but also wrote the first licensed Shaft novel in 40 years. I like David. I did a podcast with David. He's a passionate guy. That said, I think that, at the end of the day, John Shaft is a licensed character. Just because you're given a shot at him does not mean that you own him. David compares a comedic Shaft to Black Dynamite, noting that movie didn't even make $1 million in theaters. He implies that's a clear indication that audiences don't want parodied Blaxploitation, but I don't think that's a fair comparison. After all, Black Dynamite only had a limited release in 70 theaters, for a 2-week stint. Most people found it on video, and it developed a cult following that resulted in 2 seasons of an animated series on Adult Swim. I liken this to the backlash against the upcoming female Ghostbusters. I wouldn't mind a comedic Shaft, and I don't think it would hurt the source material for it to deviate in tone. Those original movies would still exist. Anyway, David's star is rising, as he's the also the writer of DC's recently-launched Cyborg series, so folks are definitely listening. Whether or not his pleas are going to matter remains to be seen.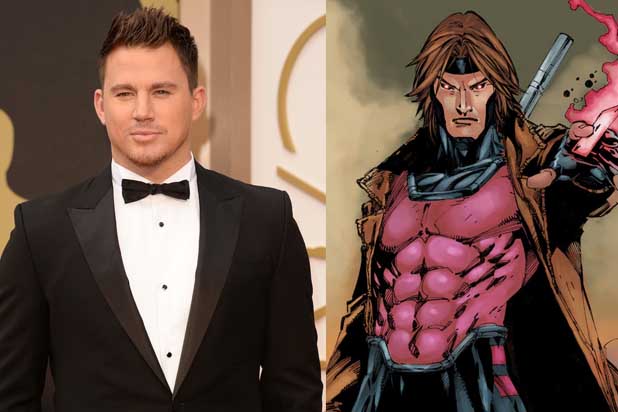 In other movie news, another unwanted movie may be in trouble. Channing Tatum's Gambit movie is reportedly falling apart, with it rumored that Tatum has walked away from the film. This is unfortunate because he's the only one who even wanted the movie to get made. Well, him and creators Chris Claremont and Jim Lee – who were bound to get some kind of royalties when the movie was made. This is just an example of wrong place, wrong time. NOBODY wants a Gambit movie, and he's not even prominently featured in any comics at the moment. Had they struck while the iron was hot, the movie would've been made immediately following X-Men Origins: Wolverine. Sure, it probably would've been a steaming pile of shit, but at least the character was on folks' radar, and Taylor Kitsch might still have some semblance of a career.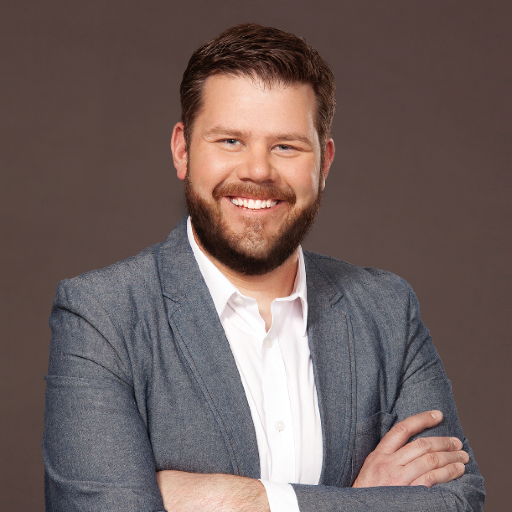 This will only appeal to folks in the DC/Florida area, but I have been OBSESSED with the drama surrounding local, yet syndicated, radio DJ Kane. So on last Friday morning's show, Kane broke down crying at the end and announced that he and his wife were getting a divorce. According to him, he came home one day about 3 months ago, and found that she hadn't paid the bills in about 4 months. She had also taken the kids to Florida and drained the bank accounts. You can't hear it now because Clear Channel scrubbed it from the show's podcast.

Meanwhile, Kane's old co-host Sarah Fraser is now his rival over at 107.3. When she heard about everything, she sided with Kane's ex and tweeted #karmabeabitch. She claims that Kane was fake and manipulative, which is why she had to leave his show in the first place.

Also, Kane was diagnosed with severe OCD recently, as he and the wife were on the local news talking about it. It had put a strain on the marriage, but now folks are wondering if he had been controlling and abusive, as Natasha's actions are similar to what a battered wife would do. After all, it seems she had been transferring all the money to gift cards, so he coukdnt track her purchases, and a relative from Florida had even flown up to help her "escape".

Basically, Kane threw her under the bus, on air, but then tried some lame damage control, saying that he didn't want folks to say anything bad about Natasha – knowing that folks would hate her after everything he said. It was just really petty that Sarah got involved, as she's been gone from the show for 3 years, but is still clearly harboring resentment. She had to take to her site and clarify her tweet, as her fans turned on her said she was being petty.

In related news, Kane had kinda been bullying Sarah and her show, as someone on Kane's team had messed with Sarah's show's SEO stats. If you googled any of the folks on that show, it would redirect to "diarrhea" or "failure". At the time of writing this post, I have combed through 108 pages of mommy blogs to get all this. I'm so ashamed of myself…
I was gonna rant some about Hulk Hogan and Cecil the Lion, but I'm kinda over that shit by now. If you really care, check out my Twitter feed. Otherwise, I'm just gonna let that stuff go.
Links I Loved
Day 61: My name is Tim. And I have a problem. – Flashlights Are Something To Eat
Religion of a Different Color: Race and the Mormon Struggle for Whiteness – Modern Mormon Men
The Worst Decisions of Cartoon Hero Leaders – The Robot's Pajamas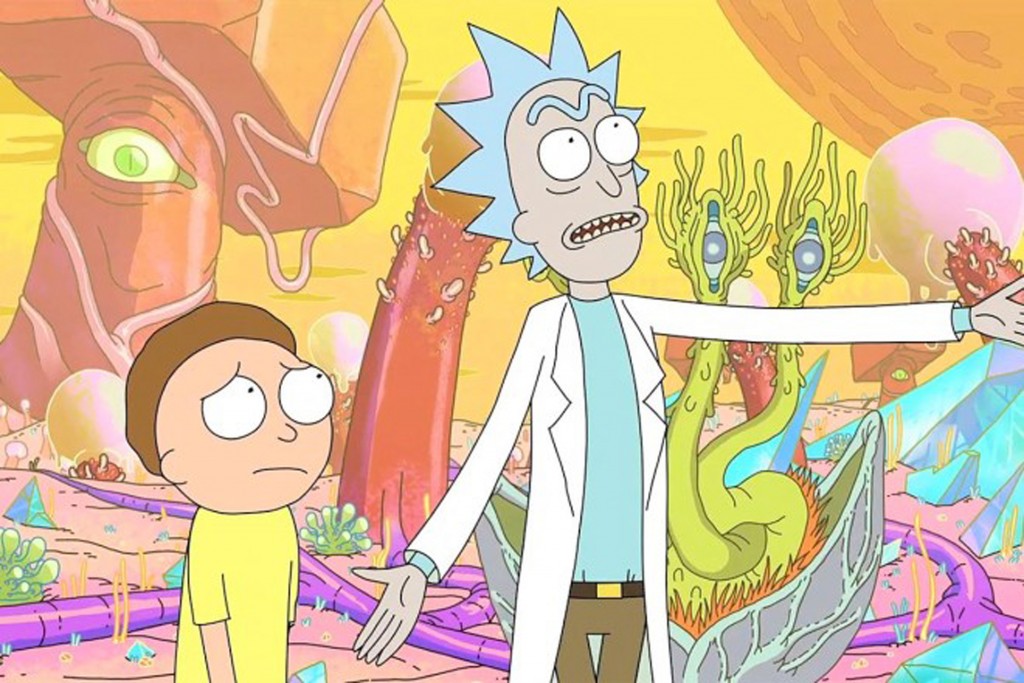 This was NOT a great week for geek stuff. Lots of controversial stuff, but no real geek stuff. So, the real beacon of pop culture was the season premiere of Rick and Morty on Adult Swim. It's a hilarious show by Dan Harmon (the creator of Community), following the adventures of 14 year-old Morty and his alcoholic scientist of a grandfather, Rick. They tend to travel interdimensionally, getting into all sorts of trouble. In last season's finale, they stopped time just before Morty's parents got home, so that he and his sister could clean up from the massive party they'd had in the parents' absence. Well, In the season premiere, we learn that time has been frozen for about 6 months, and now it's essentially broken. Rick inadvertently creates several parallel timelines, and has to merged them before time becomes more fractured. Ya know, it wasn't my favorite episode of the show, but I did like the commitment to starting exactly where things had left off. It's a funny show, regardless, and I look forward to seeing what the season holds. So, for being the shining star in a week full of crap, Rick and Morty had the West Week Ever.