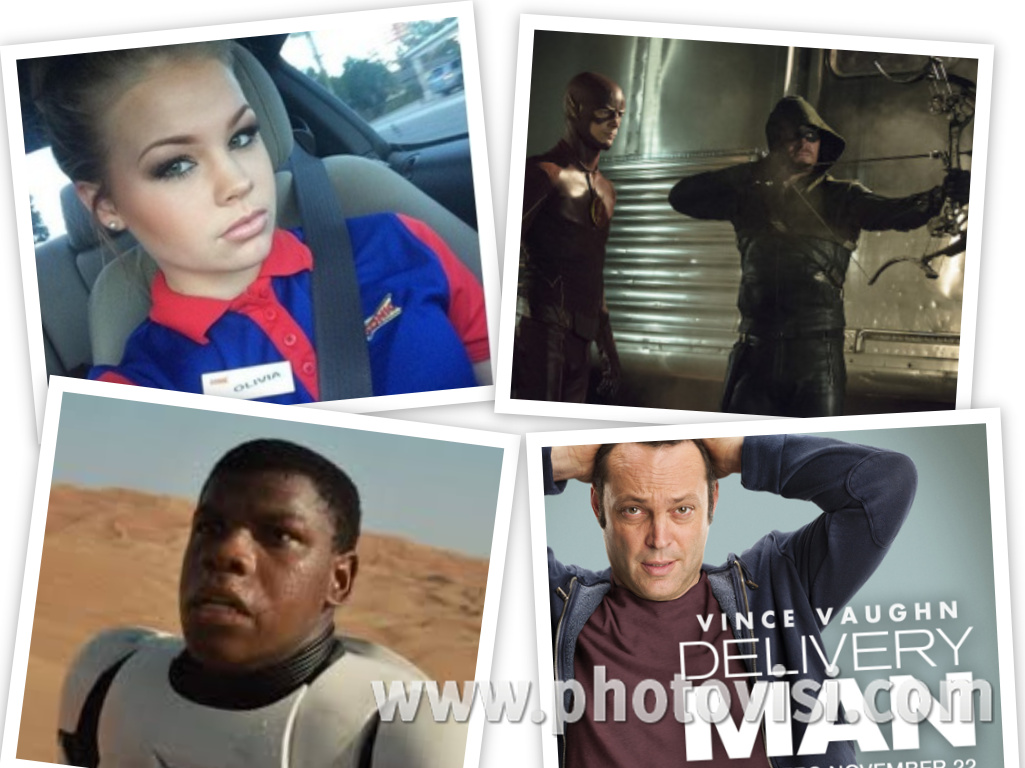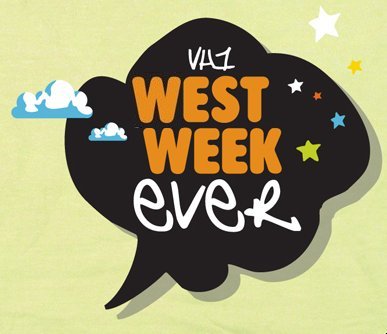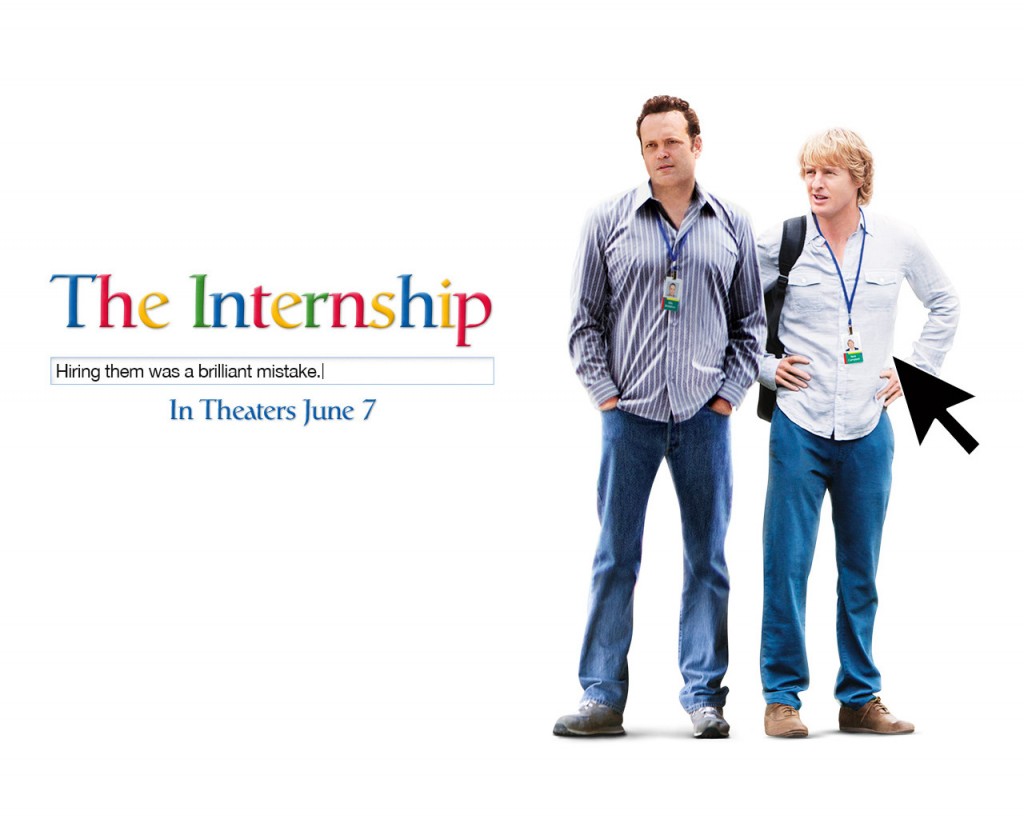 So, this whole time I've been watching Netflix, I totally forgot that I have movie channels as part of my cable package now. So, over the past week, I've had the DVR working overtime to record some movies that I'd wanted to see but never got around to watching. The first movie I watched was The Internship, starring Vince Vaughn and Owen Wilson. While I was expecting Wedding Crashers 2, I got something completely different. Vaughn and Wilson star as former watch salesmen who put themselves in the running for jobs at Google after their company folds. As part of their internship, they're teamed up with a bunch of other "outliers" who also hadn't been chosen for teams. So, this team of leftovers has to compete against overly ambitious tools in order to win the chance to work for Google. Because their characters were salesmen, and due to their slimy performances in Wedding Crashers, I kinda expected the same thing from Vaughn and Wilson in this movie. Surprisingly, they're really nice, genuine guys in this film; I kept waiting for the other shoe to drop, but they really served as older, experienced mentors to the other interns on their team. They didn't try to hook up with young girls, and they didn't fast talk their way out of trouble. In all, it was surprising characterization in what was otherwise a predictable story. The weird part, though, is how the entire movie is just a commercial for Google and its products. I haven't seen anything this blatant since 1989's The Wizard. I checked the wiki page to see if Google invested any money in the project, but of course there's no information about those kinds of things. I can see why nobody saw this in theaters, but it's not bad if you catch it on TV on a boring Saturday afternoon.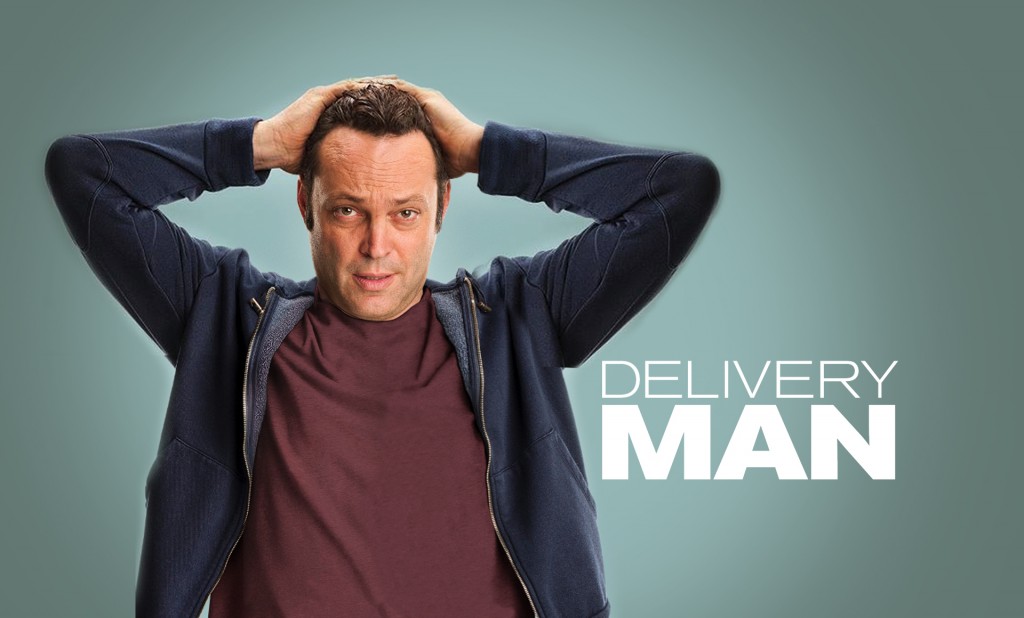 Next up was Delivery Man. THIS was the Vince Vaughn I was looking for. This could have been a spiritual successor to Dodgeball, as it's not the same type of humor, but Vaughn plays the same type of character as Dodgeball's Peter LaFleur. He's a down on his luck, middle-aged man saddled with massive debt and no direction in life. This all changes when he finds out that he has 532 biological children due to a mixup at a sperm bank he'd donated to years ago. The center had fallen on hard times, so for several years, it relied solely on his sperm samples for its clients. Now, the kids are of legal age, and have decided that they have a right to know who their father is. Due to confidentiality agreements Vaughn signed when he first donated the sperm, the kids aren't allowed to know his identity. So, the movie is about how he secretly gets to know his kids, while they are fighting in court to get him to reveal his identity. Like The Internship, it's a fairly predictable movie, but it's not without its moments. I hate when people say they got "the feels", but there are some moments with a lot of heart. This is another film worth watching on cable if you catch it when it's on.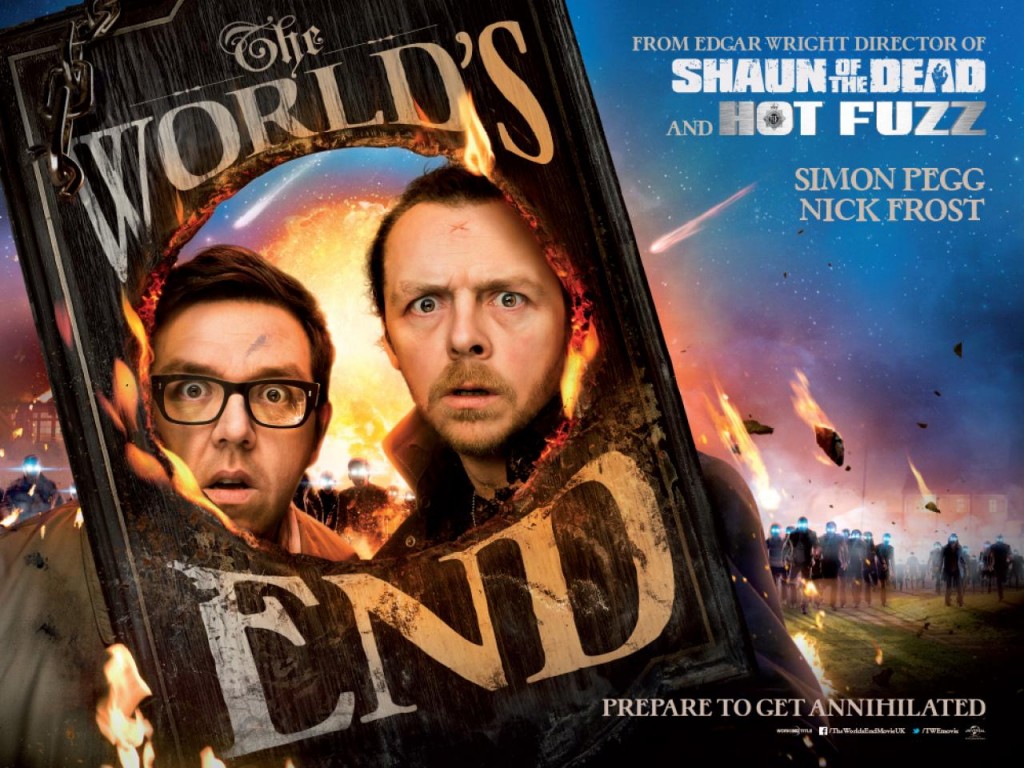 Finally, I watched The World's End, with Simon Pegg, Nick Frost, and those guys. Out of director Edgard Wright's "Cornetto Trilogy", I liked it more than Shaun of the Dead, but not as much as Hot Fuzz. Five old friends reunite to recreate a pub crawl they'd started 20 years ago, but never completed. While on the pub crawl, they start to realize things don't seem right in their old hometown. They discover that much of the population has been replaced by robots, and the pub crawl turns into them running for their lives. My favorite aspect of the movie was that this time Nick Frost is basically the straight man, while Simon Pegg is the fuckup. The ending was kinda wonky, though. Still not sure I know what to make of it all. If you're a fan of Pegg, however, I'm sure you've already seen it, so I'm preaching to the choir.
OK, so there's been something controversial in the news that I haven't really been talking about. It's already polarizing, and has ended some friendships. I've come to a place in my life where I don't like to comment on something if I don't have all of the facts, and in this case, I have to say that I'm not too well-versed in the major bullet points. It also involves issues of race, which is never a fun topic. Yes, I'm talking about the Star Wars teaser trailer. Didn't love it, but didn't hate it. Already, folks have written too many words about the new lightsaber that everyone's losing their minds over. I'm not a big enough Star Wars fan to have any strong emotions about it, but it's definitely got me curious.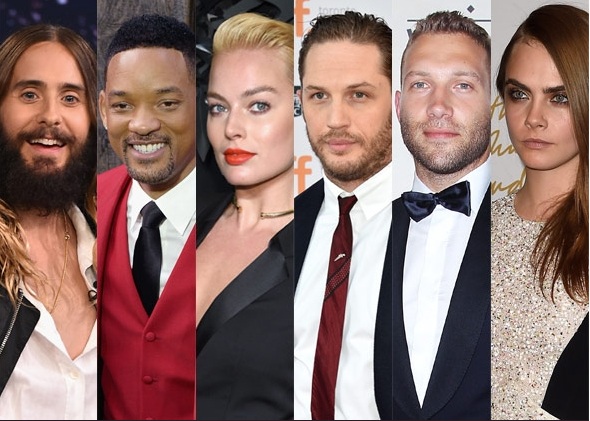 Speaking of movies, the cast of DC's Suicide Squad film has been announced, and it includes Will Smith as Deadshot and Margot Robbie as Harley Quinn. Deadshot is not black, so you can imagine the outcry from fans online. My issue with the casting is that it simply makes Deadshot less interesting. Will Smith only plays Will Smith, so he won't really bring any nuance to the character. Anyway, Suicide Squad is about a bunch of criminals who are chosen for suicide missions because nobody would miss them. It's always been an interesting comic book, but I don't know how it'll play as a movie, especially since they've added The Joker (Jared Leto), who wouldn't really work in that environment. Yeah, that's another problem I have with this movie – The Joker. They know they need him for name recognition, but he would never be a member of the squad, as he doesn't work well on teams.
Things You Might Have Missed This Week
-The Girl Meets World Christmas episode, featuring the original Boy Meets World cast, airs tonight on Disney Channel.
-Marvel went against my choices, and cast Krysten Ritter as Jessica Jones and Mike Colter as Luke Cage for the Netflix series.
-Speaking of Marvel, Benedict Cumberbatch was confirmed as Doctor Strange in the upcoming movie.
-Wrestler CM Punk went on Colt Cabana's podcast to explain why he left WWE. I HATE Punk, but I think I gained an ounce of respect for him after listening to that show.
-Ryan Reynolds has officially signed on to play Deadpool
-90s heartthrob Andrew Keegan formed his own religion.
-TV adaptation of the comic Preacher has been picked up by AMC.
-Madonna named the world's richest recording artist, with an estimated worth of $800 million
–Terminator: Genisys trailer was released. Still looks like a fan film.
-The 24th James Bond movie was announced. Spectre will star Daniel Craig, Cristoph Waltz, and Monica Belluci
–Parks & Recreation to be burned off with back to back episodes every Tuesday in January. Series finale is set for Feb 24th.
-Fox cancelled Red Band Society at 13 episodes, and has left it off its Spring schedule.
-NBC is ending production on Constantine at 13 episodes, but says that a second season is still possible. Fans are now clamoring for said second season, though it's pretty safe to say that the show is done.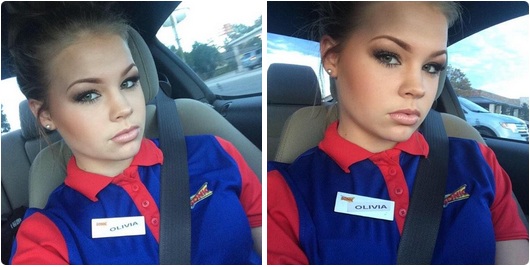 -Twitter got on the case to determine the identity of #oliviafromsonic. Then, it turned out she was a high school junior, and it felt like a Dateline trap.
Links I Loved
Re-Creating My Dad's Long Lost 1986 Treadmill Mix Tape – UnderScoopFire!
It Happened To Me: Nick Took Over My School And Wouldn't Leave – ClickHole
A Former Welfare Kid On Why Donating Toys Matters – The Robot's Pajamas

Too Many Cooks (Looping Cello Version) – YouTube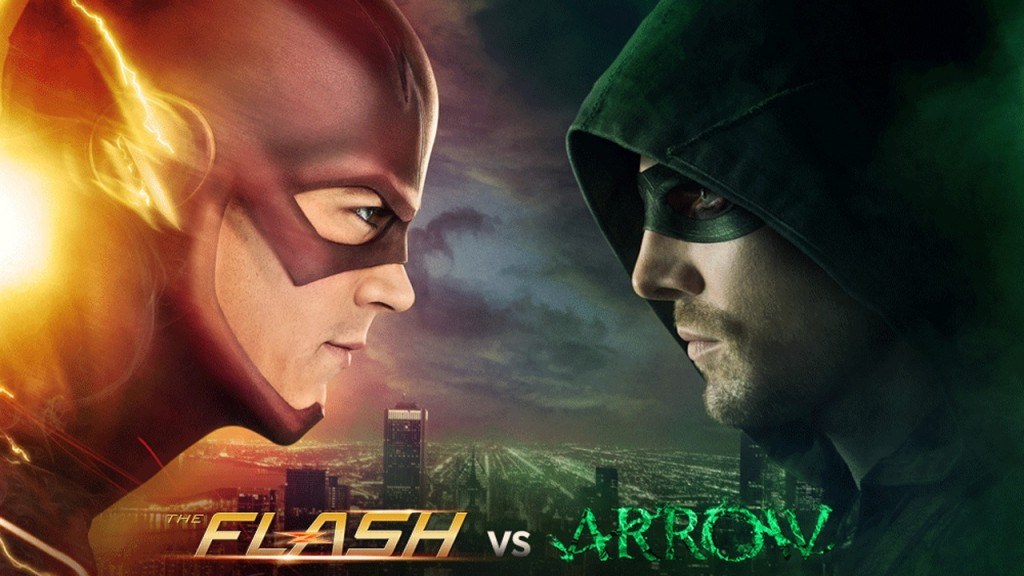 Gotham and Agents of S.H.I.E.L.D. have their fans, but nobody does comic book drama like The CW. Three seasons ago, they roared onto the scene with Arrow, detailing the exploits of Oliver Queen and his allies as they try to protect Starling City. This season, we got The Flash, as Barry Allen does the same thing for Central City. While the heroes met briefly last season on Arrow, before Barry got his powers, this week was the first time that we got a superhero team-up between the two. On Tuesday night, Arrow, Diggle, and Felicity traveled to Central City on a case, and ended up meeting The Flash and his allies. Barry gets into a fight with villain Roy G. Bivolo, which made him experience extreme hatred, leading to a fight with Ollie. Meanwhile, Dr. Wells and the Flash crew discovered that Oliver Queen was The Arrow. It was a thrilling hour, and that was only part 1 of their interaction. Now, I've got to be honest – I didn't watch the Arrow episode because I'm still in the middle of season 2 in my bingewatch, and I didn't want to be spoiled by anything. The Flash episode dropped one little tidbit that I hadn't gotten to yet in Arrow's second season, but it didn't spoil too much. Since the Arrow episode would be more entrenched in the goings on of Starling City, I decided to wait it out until I catch up. From what I've read, though, part 2 was just as good as the first. These are thrilling comic-based shows that make us excited about their universe, which I can't say about the aforementioned Gotham, and Agents of S.H.I.E.L.D. is finally starting to understand. In any case, for knocking off my socks with their team-up, The Flash/Arrow Teamup had the West Week Ever.