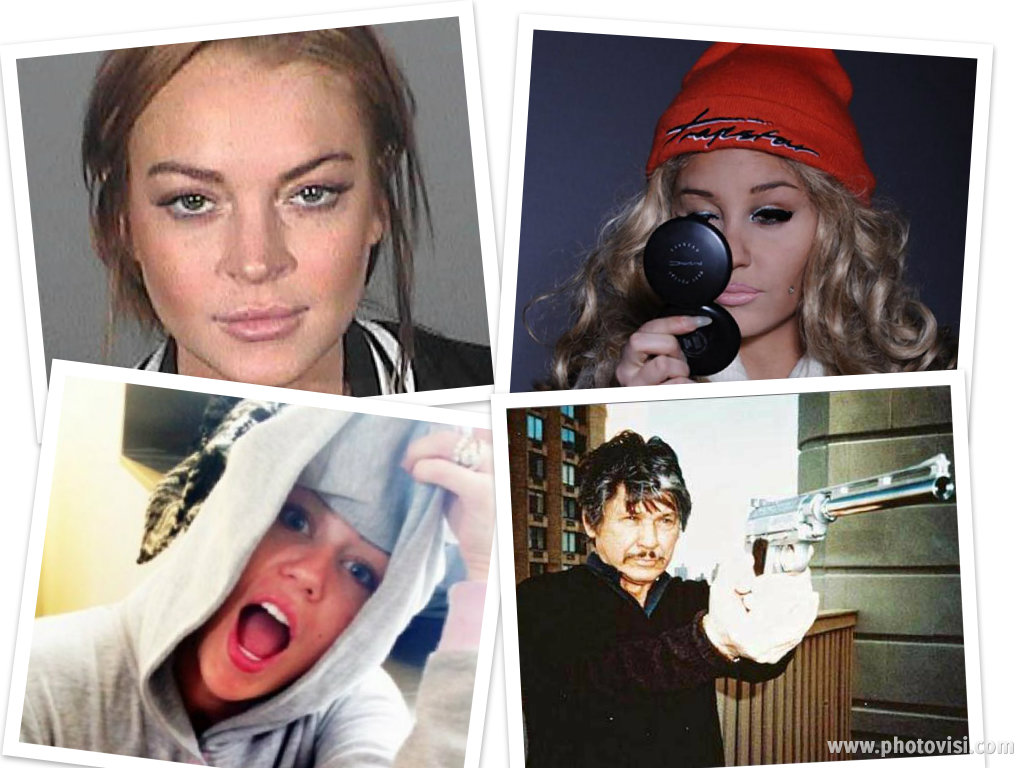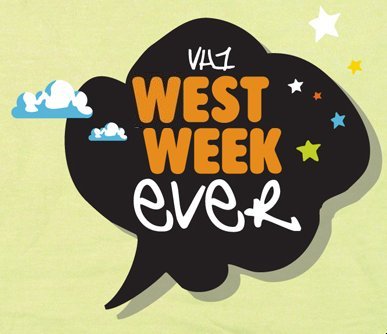 I have a hard time with people who blame video game violence on today's social ills. This was made even clearer to me last weekend. Why? I watched Death Wish IV and Death Wish V. First off, can I say that I fucking LOVE Charles Bronson? Something about a 55 year old man wrecking shit is so much more refreshing than Action Star du Jour. Anyway, I witnessed a guy killed by a grenade launcher, a guy killed by exploding remote controlled soccer ball, a guy fall into a pulp grinder and more. People saw this stuff and didn't go on killing sprees (well, except Bernie Goetz). Movies today aren't half as violent as they were 25 years ago. I'm not sure if the MPAA has simply become a bunch of pussies, or if ticket takers have become more lax in letting in minors. All I know is that the same restrictions supposedly exist for video games and movies. It's time to blame society's ills on factors other than the entertainment sector.
Being the boyband fiend that I am, this was probably my favorite video of the week. I loved the Hell out of JC Chasez and, from a musical standpoint, he was the most talented member of *NSYNC. Justin's more famous because he was more charismatic, but he wasn't the best soloist. Anyway, this is JC singing "Ho Hey" by The Lumineers to USC's Tri Delt chapter. Here's what sticks out to me, though: a college freshman would have been born in 1995. *NSYNC's debut album came out when they were TWO YEARS OLD. They were 6 when *NSYNC's last album came out. Outside of America's Best Dance Crew, JC hasn't really been relevant to this generation. This is almost like if Daryl Hall had come to sing at Cornell while I was there. Do these girls even know who he is, other than "hot guy singing that weird hippie song"? Anyway, I feel so old…
Speaking of Justin vs. JC, this Billboard article is an EXCELLENT exploration of how and why Justin pulled ahead in their pop solo competition.
I had a great time last night, joining @timdogg98's Comic Book Chronicles Live. So far, it's a weekly-ish Google Hangout sponsored by The Kliqnation, and it's a great comic book discussion with a "barbershop" feel. I've been lurking in the rafters for most of the episodes, but I was tagged in last night. If you're a comic fan, definitely check it out!
Sponsor Update –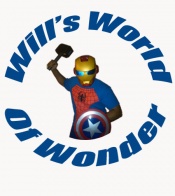 This may come as a surprise to some, but WilliamBruceWest.com is sponsored by Will's World of Wonder. Recently, my corporate overlords have decided they should have more of a voice on the site, so here's some new stuff that's been listed in the store:
Preorders:
There are none. Really, why would I buy up a case of something you could buy cheaper at a big box store? That wastes both our time. Go buy that shit at Target!
New Arrivals:
Young Justice Invasion 6″ Batman
This is the RARE 6″ Young Justice Invasion Batman figure. These never hit wide retail release in North America, and they are pretty hard to find.
Figure is MIB, and includes diorama and accessories. (Limited Supply!)
http://willsworldofwonder.ecrater.com/p/17521263/young-justice-invasion-6-batman
LEGO DC Universe Super Heroes Catwoman Catcycle City Chase
Everyone's favorite heroes have joined forces with everyone's favorite building toy!
http://willsworldofwonder.ecrater.com/p/17482086/lego-dc-universe-super-heroes
Iron Man Marvel Legends Classic Iron Man
To coincide with the upcoming release of Iron Man 3, this Marvel Legends subset fits perfectly with the rest of your Marvel Legends collection. Includes alternate helmet, as well as BAF piece for Iron Monger.
http://willsworldofwonder.ecrater.com/p/17481885/iron-man-marvel-legends-classic
Power Rangers Samurai Mega Mode Rangers Lot
Now that stores are filled with Megaforce product, it's not as easy to find these guys anymore. If you want to celebrate the season that brought Power Rangers to Nick, here's your chance!
http://willsworldofwonder.ecrater.com/p/17481914/power-rangers-samurai-mega-mode
Batman: The Killing Joke Deluxe Edition HC
By Alan Moore and Brian Bolland, this monumental storyline depicts Barbara Gordon's final confrontation with The Joker as Batgirl.
This anniversary edition hardcover features all new coloring, and the short story "An Innocent Guy".
http://willsworldofwonder.ecrater.com/p/17482104/batman-the-killing-joke-deluxe
Our Vintage Teenage Mutant Ninja Turtles stock has been replenished! Show your whippersnappers where it all began by buying them something from this assortment!
http://willsworldofwonder.ecrater.com/c/1513721/tmnt
This Week's Posts
Thrift Justice – Power Rankings
Before we handle wrap things up, I need to address something. So, yesterday I prefaced a post with a description of my depression. Much of that was hyperbole, as a framing device. Mainly. I've had anxiety for a LOOONNNGG time, but I have experienced happiness since the age of 12. I just threw out an age there (although that IS what I told that nurse). Why did I say 12? Well, I feel like that's when the anxiety train started. Changes start happening. Next thing you know, you've got to do well on the PSAT, 'cause it's an indicator of SAT success. Then, you have to do well on the SAT, 'cause you need it to get into a good college. Then, you need to get into a good college so you'll get a good job. Then, you have to successfully graduate from said good college. Then, you graduate and there are no jobs. Then you work retail, while waiting on people who can't understand why you don't have a better job. Then you feel like a failure because you wasted that degree and tuition. Then, you get dead-end jobs that still aren't really backing up why you went to school. I finally have a job that I love, but it wasn't an easy process. For me, at least. Lots of people have it WAY worse, but I don't deal well with stress. So, that, conceptually, is how I came up with that age. Still, that hurt people who know "real life" Will.
I've never really delved into this, but it's my site, so I can do what I want. Over on facebook, my pal Chad was wondering if anyone had written about their success with online dating. He met his girlfriend that way, and wondered if I or Vincent had ever written about our experience. Maybe it would take the "geek taboo" off things. If you don't know, I met my wife on Match.com. It's funny because I wasn't looking for anything. I had gotten out of a 3-ish year relationship with a trust fund baby who had no real life aspirations. Yet she dumped me. Go figure. Anyway, a friend of mine signed up for Match, and a bunch of us signed up too so that we could vet his choices. If there's one thing I love it's judging people, and this gave me a front row seat. In the meantime, I just liked the attention. I was probably a good 40 lbs lighter, and I woke up to emails from random women telling me they liked my smile. I didn't even have to do anything. It was AWESOME.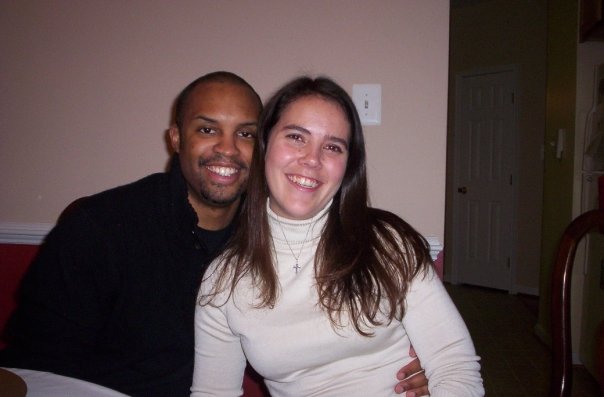 I didn't communicate with anyone I found on there 'cause I'd have to PAY. Ain't nobody got time for that! One day, however, I got an email from a girl that said something I liked. I don't remember what it was, and I don't feel like going through my email to figure it out. Whatever it was, it caught my attention. And like that, I actually paid and we emailed back and forth. She was a reader, and to paraphrase Chris Rock, she "spoke so well." Since I wasn't yet the net whore that I've become, I didn't really think you could have any meaningful association with someone digitally. Now, I'll tell you that some of my good friends are folks I've never met, but things were different in the Wild West days of 2008. So, I was fine just keeping it online. It was like having a pen pal, and I really didn't know how to make the transition from web to reality, anyway. I'd never asked anyone for their number, and I wasn't some cool pimp daddy "gettin' da digits". All my attention from females came from singing, whether I was doing a musical or a cappella stuff. So we had a great time emailing, but that was enough for me. And then I just stopped. I don't really know why. Maybe I thought it was weird, or I just didn't know how to be cool over email anymore.
Life went on. She ended up dating some other dude from Match (man, it must be awesome to be a woman. Free dinners for simply possessing a vagina). I probably went back to bitching about the death of Captain America and blogging about how that Big Bang Theory show would never last. Other stuff happened, like I had a death in the family, and I was just all over the place. Three months passed, and she emailed me out of the blue. She wondered why our emails had just stopped, seeing as how we seemed to have a real connection. Since I'm a doof, she ended up having to ask me out. This was a Monday. The date was set for Wednesday. That Tuesday, we finally talked on the phone…for 3 hours. When I got home from Wednesday's date, I called my friend Keith, and I said "I'm gonna marry that girl." Our next date was that Saturday, and I'm pretty sure I've seen her everyday since then. Shit's crazy, son! Most of the time, I would just be excited to get off work, so I could go play Rock Band with her. Apparently, while she wasn't being wined and dined by Match dudes, she had worked her way to Expert on most of the songs. And I was happy. For the first time, in a very long time, I was happy. And I'm happy now. In 2 weeks, we'll have been married 6 months, and October's our 5 year anniversary. So, I lied. I'm very happy. Oh, and internet dating works! Try it! Take it from your buddy, Will!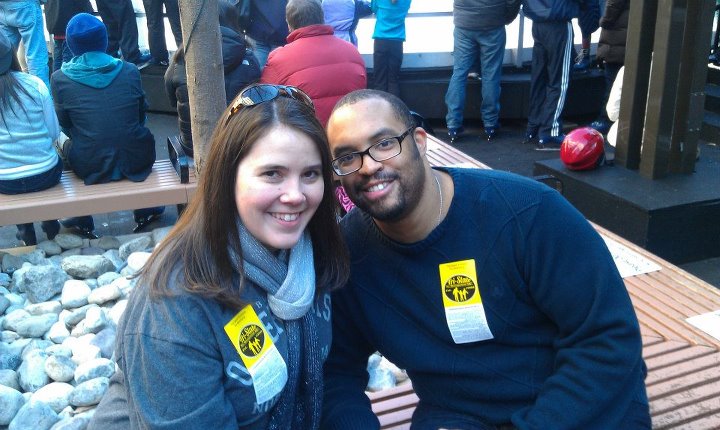 So, one person's mugshot count is up to a half dozen, while another is going through some odd, drag transformation. One person twerked it like a unicorn, while the other reeeallly has bad luck with keeping the women in his life alive. But only one of them had the West Week Ever.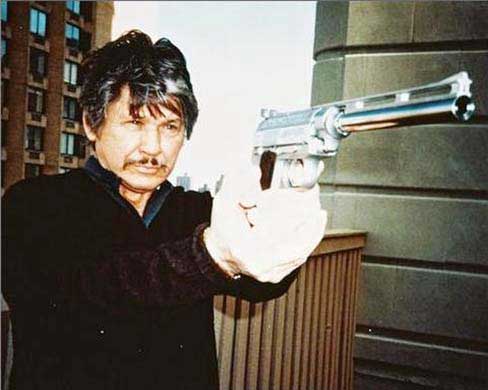 He killed a dude by shooting a fucking grenade at him. 'Nuff said.