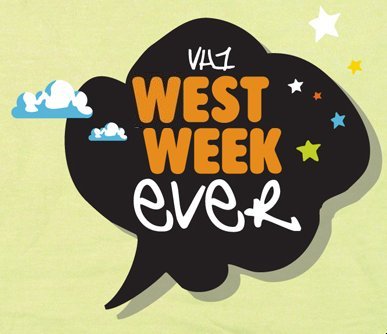 Today in Black History, Aunt Jemima discovered Uncle Ben's affair with Mrs. Butterworth, thus splitting Black America's first power couple.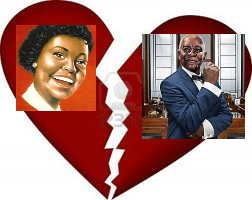 Last weekend I had the pleasure of finally meeting Twitter pal LamarRevenger! Lindsay and I were doing a belated Valentine's Day of wineries and antique shops in Hershey, PA, which put us in Lamar's back yard. We met up at Crossroads Antique Mall, and had a great time exploring the place. I love meeting you online folks, and Lamar put me at 3. Who'll be #4?! Only time will tell!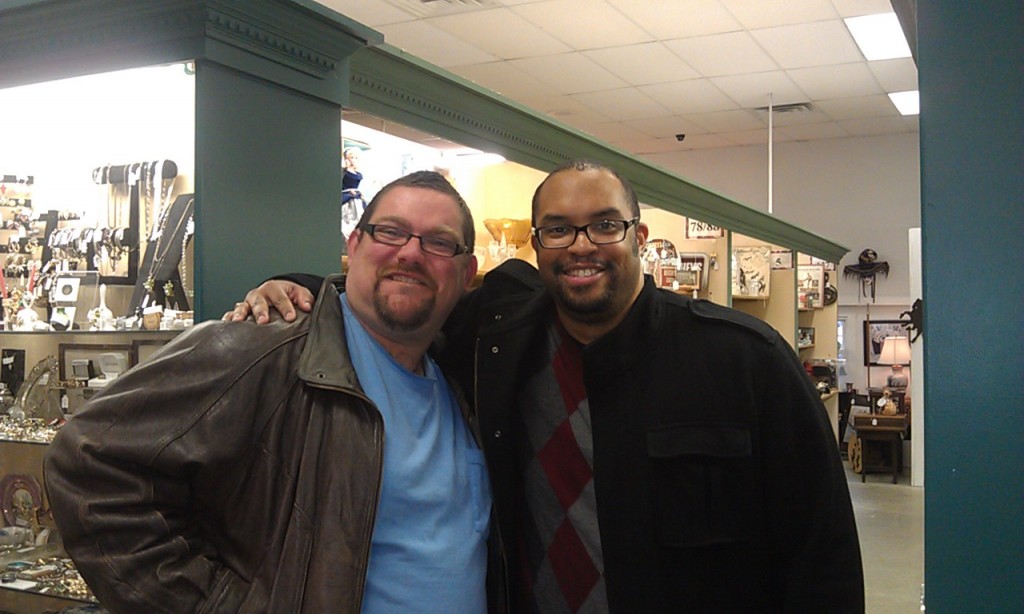 It was announced this week that game developer Harmonix will stop releasing new music for Rock Band by April (The Robot's Pajamas has a nice writeup about it). I haven't touched my Rock Band games in a good 2 years, but this announcement still saddens me. You see, Rock Band was very important when I first started dating my wife. Her roommate had the game, so she spent a lot of her free time getting up to expert in most of the songs. When we met, I'd never played the game, so the formative days of our relationship consisted of her schooling me in interactive classic rock. There was a band featured in the game called Bang Camaro; I claim to be a music aficionado, but I still can't tell you one of their songs. Anyway, we thought it was the dumbest, yet funniest name, so we dubbed ourselves "Sex Corvette" in the game. Whenever I needed to practice on my own, I had my own side project that I called "Fornication Wagon". It's been years since Sex Corvette and Fornication Wagon went out on the road. With this announcement, I think it might be time to get the bands back together. Ya know, for old times sake.
Speaking of music, last week, Shezcrafti and I discovered our shared love of Ace of Base. No, I'm not talking about "All That She Wants" or "The Sign". Get out of here with that Top 40 shit! I'm talking DEEP cuts Ace of Base, from the albums that most Americans ignored. Sure, everyone owned The Sign (Happy Nation, for you international folks) but their second album, The Bridge, was one of THE BEST POP ALBUMS of the 90s. I'm not even lying. I'm pretty sure I wrote a tumblog about it awhile back, but "Ravine" is one of the most beautiful ballads of the past 20 years. It's even more impactful when you learn it was written in the wake of a knife attack from a stalker. It turns out we both own all the AoB albums, including the recent one with the new girls. All this time, I thought I was alone, but I was wrong. I'm so, so glad I was wrong!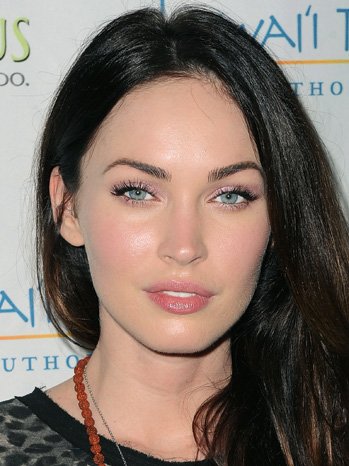 People seem to be losing their shit over news that Michael Bay cast Megan Fox in the new Teenage Mutant Ninja Turtles movie. I say "so what?" Think of today's "starlets": Miley Cyrus, Vanessa Hudgens, Alexa Vega? You'd hate all of them, and it ain't like Emma Stone or Jennifer Lawrence is gonna ruin her career with this on her resume. I mean, it's not like this is the straw that broke the camel's back. People have hated Bay since he took on the Transformers franchise. The same people who are saying "I'm fucking done with this Turtles movie now!" are the same who were supposedly done when it was announced he was helming it. At what point do you just walk away and stop caring? To complain now, is akin to going "Oh man, Hitler's killing blacks now?!" Yeah, I invoked the dreaded internet use of Hitler. Anyway, no one ever said this was a movie for old school fans. One thing I've never really gotten about TMNT fandom is that the 80s kids think it's theirs. That's somewhat true, but there's also the 2003 run, as well as the new Nick run. Turtles belong to several generations now, and this could just be its introduction to a newer generation. As much as people hate Bay, a lot of folks were paying money to see those "Bayformers" movies, so I guess this movie is for them. It's not for you. I'm amazed at people's inability to just say "You know, I don't think this is for me" and walk away. It took me a while to learn that, but it's much less stressful!
I hate to be some hipster/old fogey, but I'm tired of the media's ability to scare us about some shit, and then just move on to the next thing. We're never told whether or not these things have been cured/stopped/defeated. It's just on to the next crisis. Here's a list of things I've been instructed to fear in my lifetime:
Radon
Acid Rain
Old Men With Candy
Carbon Monoxide
Mad Cow Disease
Bird Flu
SARS
Super Gonorrhea
To my knowledge, none of these problems have been "solved", but ain't nobody talking about them anymore! Did the Super Gonorrhea take out the candy-bearing child molesters? I NEED ANSWERS!
This has been a bittersweet week online. It started great, with me and Lamar meeting up. Then, once I got home, all the crazies came out. I found myself leaving a bunch of toy centric facebook groups because of one bad apple. I'm not sure if you're all "in the know", but there are shit tons of toy groups on facebook for trading and buying toys. The problem, however, is that the same people are in ALL of these groups. I talked about it a bit more in-depth in this post. Basically, some one gets accused of screwing over someone, gets kicked out, and then forms his own group. Well, I joined these things to drum up attention for Will's World of Wonder, but those people are either trying to lowball you or get something for free. Over time, I came to realize it wasn't worth the hustle over there, but I stayed on in case some good deal came up. The other day, I posted an item I was selling, and specifically said "PM offers". Some guy decided to start asking questions on the actual post. "How much did you pay for it? Is it the same scale as Soundwave?" At first, I indulged him, but he finally signed off with "OK, just checking". So, after wasting a bit of my time, I told him "That was a lot of questions for 'just checking'." He proceeds to tell me not to get "butthurt about a $20 toy" and that "there are more important things in life to worry about." I replied that I wasn't "butthurt", but didn't appreciate him using me as his Google research stand-in, ON MY THREAD. Then, he and some other guys start making a side deal, again, ON MY THREAD. Any group with a halfway decent admin would've stopped that (trust me, facebook toy group admins are like the goddamned Gestapo. It's like they were all the last kids picked for sports or some shit), but no one stepped in. When I called him on it, again, he tells me to "stop getting butthurt". I told him he was being an asshole, and his condescension wasn't needed. Eventually, like I pointed out above, I realized "ya know, this isn't for me." I muttered a "fuck this noise", and quit the group. I pride myself on not being a "quitter", but sometimes you just need to realize when something isn't worth your time and effort. Work smarter and not harder. The decent people I met in those groups are already facebook or twitter friends, so I didn't lose them. I just cut off the folks who were, apparently, leaving me "butthurt". Ain't nobody got time for that!
I'm such a jerk – last week, I forgot to include the link for my guest spot on the Cereal Killas episode of The Cold Slither Podcast. You're all smart, savvy folks, so I'm sure you found it. If not, you can listen to it here.
Also, the Black Dynamite ep of the Traumatic Cinematic Show has gone live, and you can listen to me and the guys here.
This Week's Post
Thrift Justice: The One With All The Books
Before I wrap things up this week, I wanted to point out UnderScoopFire's State of the Site/Show Address podcast that went up this week. I love these kinds of posts, as I love to know what's going on in the minds of the folks I admire. Plus, they serve as a good time to take stock of my own stuff. I'm really happy where I am in regards to podcasts. I always kinda wanted to be a "professional guest", and I've had the honor of being invited on some great shows, having fun discussions with new folks. I never thought I'd get to this point so quickly, but I'm having a lot of fun. As for non-audio stuff, though, I'm still not where I want to be. There are folks out there who can get 10 comments on a post without even posting a link to social media. That is the definition of a "destination site", and I think that's where we'd all like to be. I've been doing this TEN YEARS. There are more blogrolls I could be in. There are more of your friends who could know about me. I'm harassing Twitter timelines with my links, and I still don't know if it makes a difference. Hell, maybe folks have learned how to say "Yeah, that's just not for me". Who knows? Anyway, it just gives me something to think about. See ya next week!