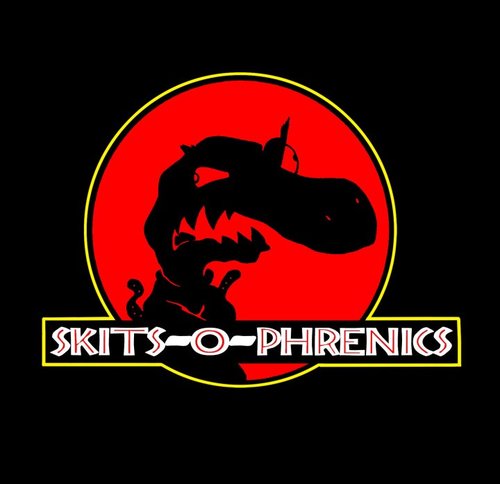 I like funny stuff. Not just "haha" funny, but "clever" funny. As such, I find myself sometimes studying the "science" of comedy. I think it started in college, as I hung out with the sketch group for a bit. I even tried out for improv (this was the height of the Whose Line Is It craze), but that didn't work out so well. Anyway, I've recently been studying up on a lot of the hot folks on the comedy scene. What I'm finding is that my tastes run against the tide of the general public. I'm actually an apologist for some derided comics, while I'm over some of those folks that are adored. In light of last night's debacle concerning The Onion (not a funny joke, but not as offensive as folks would like to think), I've been thinking about my feelings on certain things in the comedic sphere. This is kind of a bulletpoint, stream of conscious post about all of that.
Bossypants – Tina Fey's book was the epitome of disappointing. If you want an enjoyable book by a "funny gal", read Mindy Kaling's Is Everyone Hanging Out Without Me? (And Other Concerns). Bossypants is written for the person who discovered Tina Fey during the whole Sarah Palin thing and thought, "Huh. She's kinda funny, you betcha!" It sold well because Tina Fey. Still, it's probably as enjoyable as any of the movies she starred in. Yup, Date Night was boring, Admission looks trite, and Baby Mama was an embarrassment for both her AND Amy.
Dane Cook – Ya know, I get that he's a "bro". I get it. I know why some find him repulsive. BUT if you go back to Harmful If Swallowed, he's actually pretty good. I think his fame kinda took over and he began to be associated with his audience. His crowd sucks. They just do. They're frat boys and sorority girls, all drunk, not even getting his jokes. I think he started to pander to them, which was to his detriment. Still, to go back to the beginning, you can see how he made a name for himself.
Patrice O'Neal – Patrice was great. I'm late to that party, but he just told it like it was. He's really just telling you the truth, even if it's shit you don't want to hear. He's basically that friend of yours that your wife hates: mainly because he's a bad influence, but also because she knows she's not off limits. Comedy lost a great there.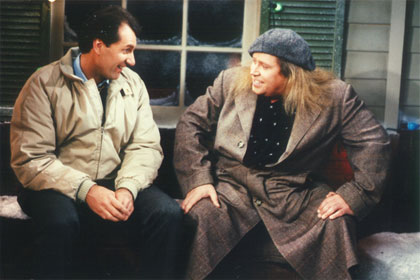 Sam Kinison – All that motherfucker did was scream. His background is more interesting than his comedy  Son of a Pentacostal preacher, with a weakness for booze and pussy. I'd read dime store novels about him, but I wouldn't watch him scream at me from onstage for an hour. There are times when he makes Andrew Dice Clay look like Jon Stewart. I loved that episode of Married…with Children, though.
Kat Williams – it's a shame he's batshit crazy, because he can be hilarious. Maybe he's hilarious because of the batshit. One word: "evuhreethang". If you get that reference, you know what I'm talking about. He could say a lot with just inflection.
Chris Rock – This is going to be blasphemy to some, but Chris Rock has not held up well. AT ALL. At this point, Bigger & Blacker has the cultural relevance of a No Limit album. Sure, some of it is still being repeated today, but just to hear a whole bit on the reelection of Marion Barry, almost 20 years ago, combined with the fact that Barry's STILL invincible in DC politics, it just doesn't work as well.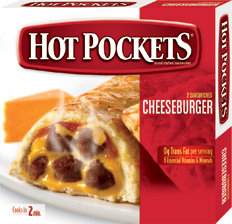 Jim Gaffigan – See pic above. There, that's his whole act.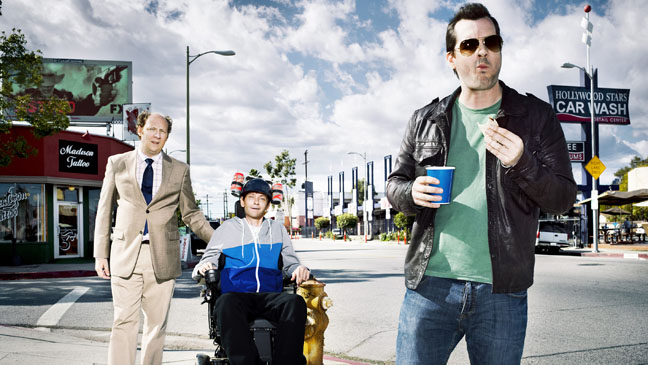 Legit – This is an FX show starring Australian comedian Jim Jeffries. I'd never seen his act, but heard good things. Then, I saw the premiere and it made me want to slit my wrists. Sticking with the show, however, it's got a lot of heart. In fact, it's probably more going for it than Louie, but I don't wish to rile the masses.
Seinfeld – I'm only just now comfortable watching the reruns again. I swear, that finale was some bullshit. I recently read Jason Alexander's account of it, saying that he thinks he's the only one who loved it. I'm glad someone did. Anyway, Seinfeld was a great show, and despite what some folks online think, I feel like Modern Seinfeld PERFECTLY captures what the show would be today. You can even hear the voices. Still, I'm torn on Seinfeld's actual standup. It's impressive he works clean, but the observational stuff is so common now that it's almost like you needed to experience him when he was new to the stage. I'll say this: to me, he'll always be That Rich Old Dude Who Was Allowed To Date A 17 Year Old. Seriously, that's when you know you've got money: banging minors and people ain't saying shit. I'm glad that Shoshanna went on to a fashion career or whatever the Hell she's doing now. Now, he's just The Guy Who Stole His Current Wife From Her Husband While They Were On Their Honeymoon. Isn't it funny how nothing negative about him ever really sticks?
Depression – In my quest to be accepted by The Cult of the Funny People, I've come to realize a common thread: depression. Now, everyone deals with this differently: meds, drinking, sticking it out, etc, but now I find myself asking "Are they funny OR are they depressed?" It's almost like I expect depressed people to be funny. It's like fat girls with big boobs; all that fat ought to be going somewhere constructive. Nobody wants to be the tiny titted fat girl. So, what does this mean? Do I feel like depressed people are just sublimating the depression into comedy? And if so, what would happen if they were avoiding meds but got then started taking them? What if comedy IS their medication? Lots of thoughts on all that.
Richard Pryor – Where Rock is a bit rough around the edges now, it's amazing how timeless Pryor is. Maybe it's because he was ahead of his time. Everything he said still works. It's still just as funny as it was then. And to hear his account of the crackpipe incident is incredible. He turned something painful and embarrassing into such an engaging bit.
Hannibal Burress/Wyatt Cenac – not only are these 2 dudes that I really admire, but they're also the guys who made me think "I could do that". Especially Cenac. It's not that they made it easy OR that I thought I was somehow on their level. It's just that I never really related to a delivery style until I found them. Cenac was the only thing I liked about The Daily Show, and even then it was hard to watch because I was sitting there, saying shit like "He stole my act!"
Ron White – the only member of the Blue Collar Comedy Tour worthy of his fame, which makes it funny to me that they kicked him out. His approach appeals to most audiences, without the needless hook of a "Git-R-Done" or a "…you might be a redneck". I almost feel like he's "Kinison Done Right"'.
Larry the Cable Guy – this one's tricky for me. I get the problems with him. I get that he's essentially a country minstrel act. That said, he's so good at what he does. Most people wouldn't even like to admit they've given him a shot, but for a certain set of sensibilities, he's the real deal. I think satellite radio makes this dichotomy clear: There's Blue Collar Radio and then there's Raw Dog Comedy. What I've noticed is that "blue collar" essentially means "no Jews and no New York". It's a southern, working audience, and he's their Louis CK. He's basically the stand up version of Hee Haw, but there's an audience for that. New York comics will talk about the news, or the girl who just dumped them. Larry will do a switcheroo that doesn't require his audience to really think or feel too much. "I used to be a lifeguard until some blue kid got me fired." That joke's smarter than you'd like to admit.
Anyway, that's some of the stuff that's been on my mind. I might revisit this later. For those who were looking forward to some thrift store junk, I'm sure I'll have something for you by the end of the week.
Before I go, here's a list of Hollywood children who were actual cunts:
1) Dee from What's Happening
2) Lucy from Peanuts
3) Margot from Punky Brewster
4) Jan Brady
5) Any character portrayed by Stacy Keanan
NO APOLOGIES!