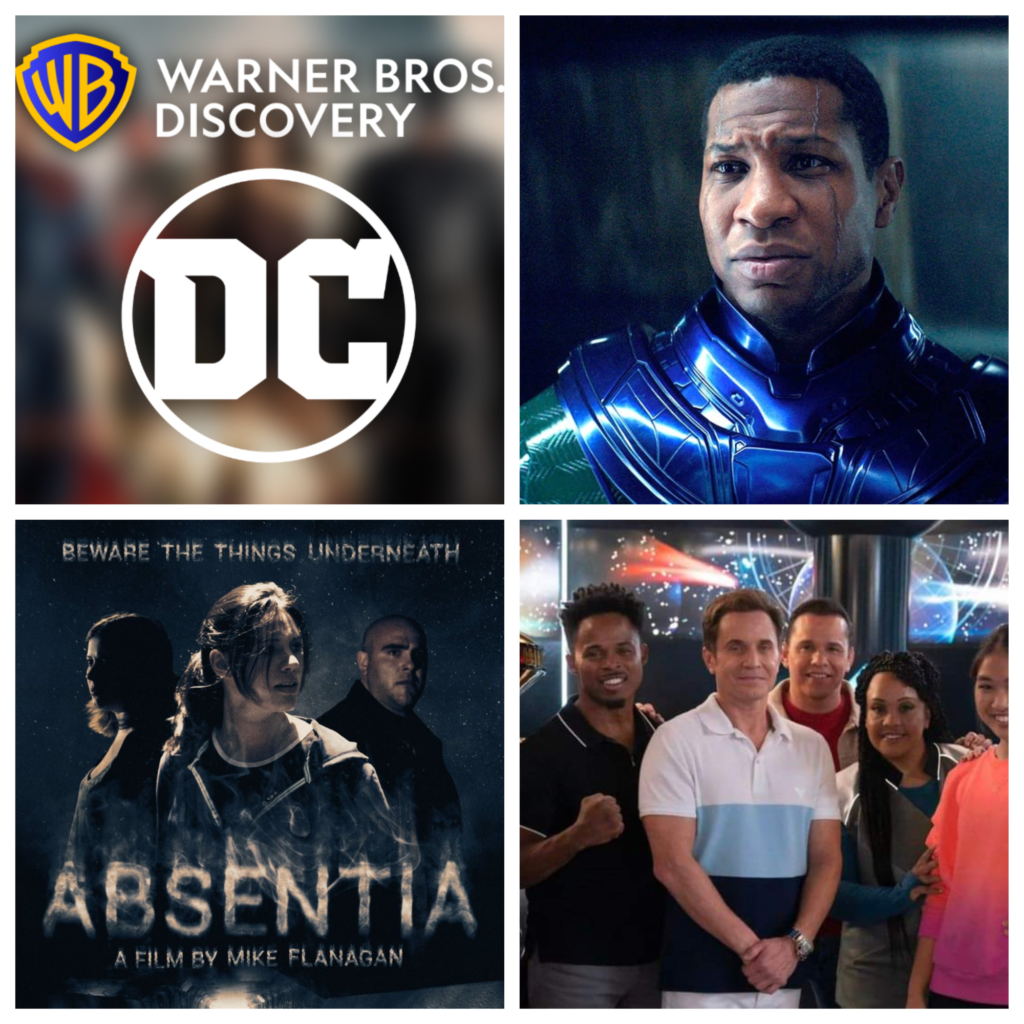 How is it I made it 40 years on this Earth and just now discovered horror movies? I tend to avoid that genre because I'm psychologically fragile, and I don't WANT to be scared. Still, events in my life lately keep leading me towards horror films, so here we are. My pal Michael May, from the After Lunch Podcast, mentioned that he had recently watched a 2011 film called Absentia, which sounded interesting to me so I looked it up. Going to YouTube, looking for the trailer, I ended up finding the entire movie. Well, don't mind if I do!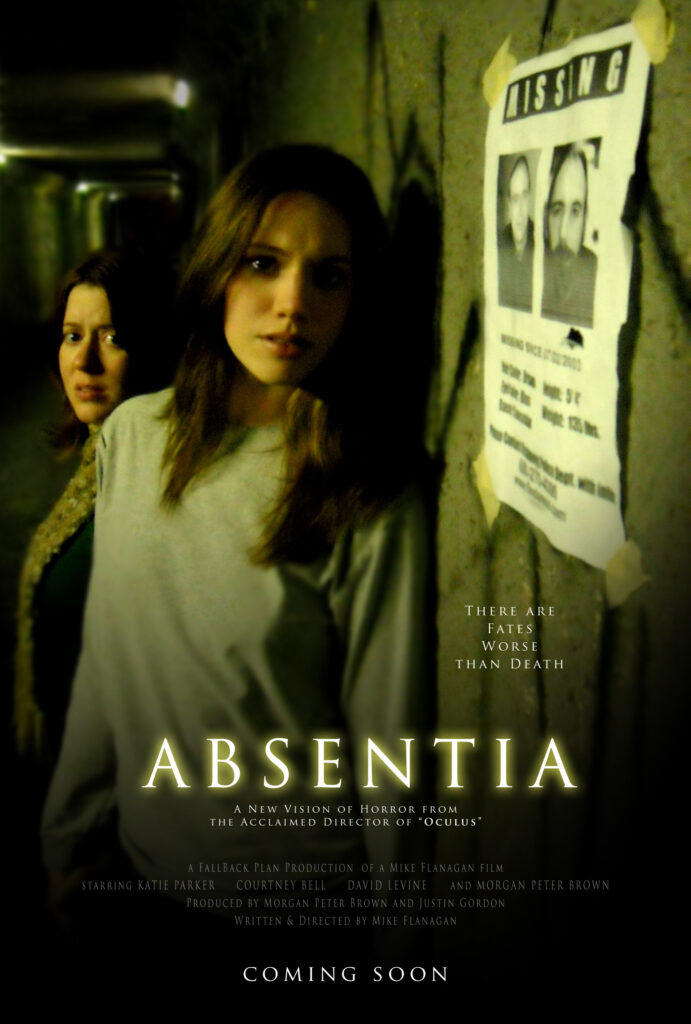 A film by Mike Flanagan, of Midnight Mass fame, Absentia follows a woman whose husband has been missing for 7 years, and she's just about to have him pronounced dead in absentia. Her troubled sister comes to town to help her with the process, and then crazy stuff starts happening around them. That's all I'll say for now, as I don't want to spoil anything. I enjoyed the film, but it was also frustrating in that it posed more questions than it answered. I don't know much about Flanagan, but from what I can gather, it seems like he tends to weave threads of religion into horror, which is somewhat fascinating to me. I'd had no interest in Midnight Mass prior to this, but now I might check it out.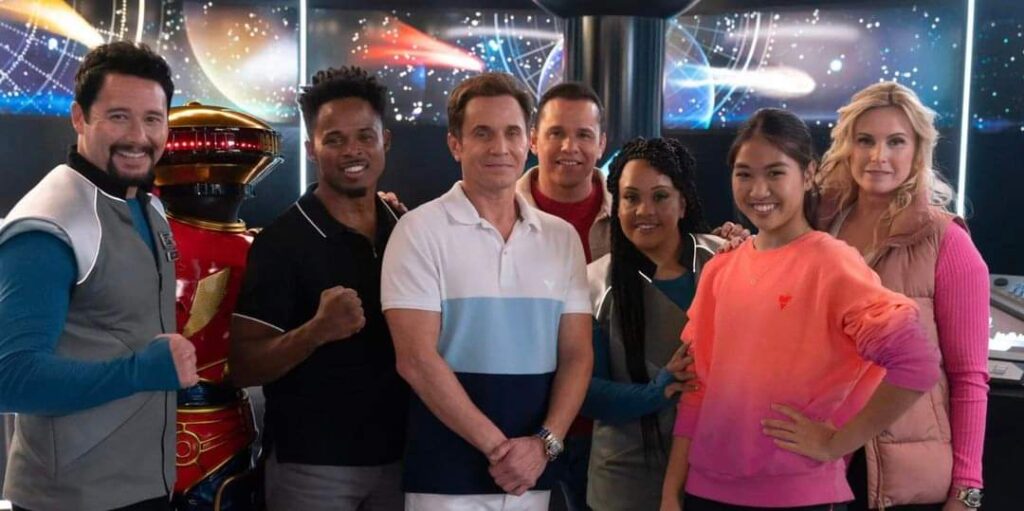 In pop culture news, we got our first look at the cast for the Mighty Morphin Power Rangers 30th anniversary special, coming to Netflix in 2023. As you can see in the pic, the cast includes:
Johnny Yong Bosch (Adam/Black II)
Walter Emmanuel Jones (Zach/Black I)
David Yost (Billy/Blue)
Steve Cardenas (Rocky/Red II)
Karan Ashley (Aisha/Yellow II)
Charlie Kersh (Min/Daughter of Yellow I)
Catherine Sutherland (Kat/Pink II)
Since actress Thuy Trang died in a car accident in 2001, Yellow will be represented by Trini's daughter, Min. The pic, though raises a lot of questions, like, "How will the special handle having 2 Black and Yellow Rangers?" If you look closely, you'll see that Adam and Aisha are wearing some strange looking tracksuits, so maybe they're important to the plot. I do find it odd, though, that for the 30th anniversary of the franchise, only 2 OG Rangers are actually present. I mean, I really didn't expect Amy Jo Johnson to show up, but Austin St. John is around, despite his recent legal woes. And you KNOW Jason David Frank is "sic-heeya"-ing every breakable object in his house if he didn't get an invite to the party. I mean, he's not one of the original 5, but he IS Mr. Power Rangers, and was around before Rocky, Adam, Aisha (who came along in season 2), and Kat (who came along in season 3). They'll have to address his absence somehow, though, seeing as Tommy and Kat are married in continuity.
While the pic has got me excited about the special, seeing the replacement Rangers must be how it felt to get Temptations tickets, only to find out you'd be seeing Dennis Edwards instead of David Ruffin. I love Rocky, Adam, Aisha, and Kat, but they're kinda the "Coy & Vance" of the MMPR era.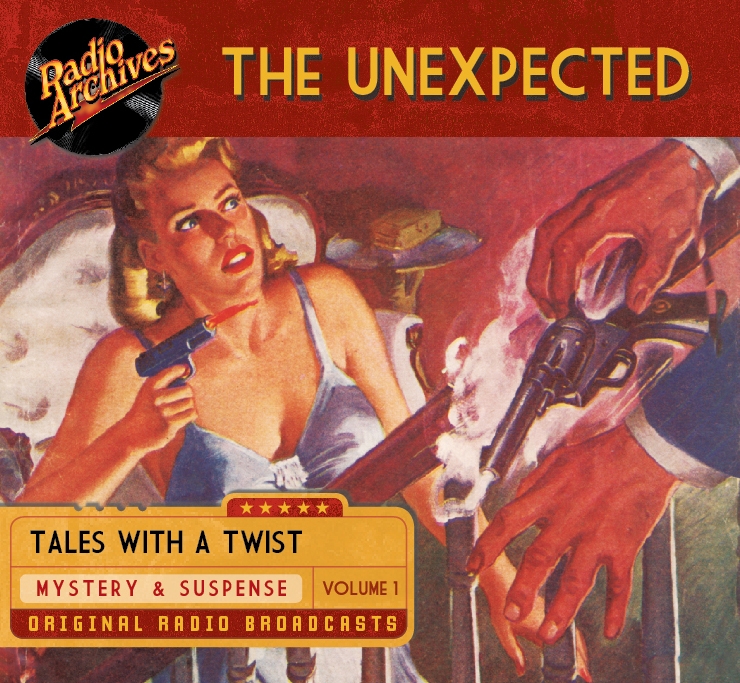 When driving around on Sunday nights, I've found I'm a fan of The Big Broadcast, which airs locally on WAMU 88.5. It's a block that plays old timey radio shows, like Fibber McGee and Molly, and Yours Truly, Johnny Dollar. Last weekend, they played a new show that I'd never heard of, called The Unexpected. Running between 11-15 minutes, these shows are horror/suspense, with a twist at the end. Think of an M. Night Shyamalan radio show, and you've got the idea. I found an archive of the series online, so I'm slowly working my way through them. I think they're perfect for "Spooky Season", so check them out if you're so inclined.
Trailer Park
Ant-Man and the Wasp: Quantumania (theaters, February 17th, 2023)
This trailer drop was something of a surprise, though we knew it would be somewhat soon since footage from it was shown at D23. That said, it didn't do a whole lot for me. I mean, it looks like a trippy spectacle – definitely something to watch on the big screen – but I didn't get a whole lot from it. Maybe seeing Kang would have meant more to me if I had watched Loki to be introduced to "He Who Remains". I've enjoyed the Ant-Man movies as they're not exactly top-tier MCU films, but rather feel like really strong Fox Marvel films, which isn't necessarily a bad thing. It's just funny to me that the next Thanos is being introduced in the movies in…an Ant-Man film.
Guardians of the Galaxy Holiday Special (Disney+, November 25th)
This actually looks really cute, allowing us to see the characters in a new setting without devoting a whole movie to it. The success of the Guardians franchise is one of the biggest surprises of the MCU, and it's nice we get one more installment with them before their final movie.
Poker Face (Peacock, January 26th, 2023)
This teaser just gives us a taste, but it's enough to interest me. Peacock cranks out a lot of stuff that looks kinda interesting, yet I don't think anyone watches (A Friend of the Family, anyone?). I always say "That's going on my list", but then I go back to forgetting I have Peacock. Anyway, I've been a fan of Natasha Lyonne since Slums of Beverly Hills and But I'm A Cheerleader. I still need to watch the critically acclaimed Russian Doll, but I've stuck with her through all her personal craziness, from trashing Michael Rappaport's apartment to dating Fred Armisen (seriously, Google all that junk!). Anyway, I'll be checking this out.
Things You Might Have Missed This Week
After 2 seasons on Peacock, Tina Fey's Girls5Eva is moving to Netflix for season 3. The prior 2 seasons will be available to stream on both platforms.
As operations at The CW seem to be winding down, it was announced that Nancy Drew will be ending after its fourth season.
Doctor Who will now be streaming in North America on Disney+
Speaking of crazy streaming news, the Star Trek movies have been removed from Paramount+, as they will soon be streaming on HBO Max – even though they're CBS/Paramount properties. Streaming makes NO sense!
Elon Musk owns Twitter now, so that's a thing that actually happened
Kanye is still crazy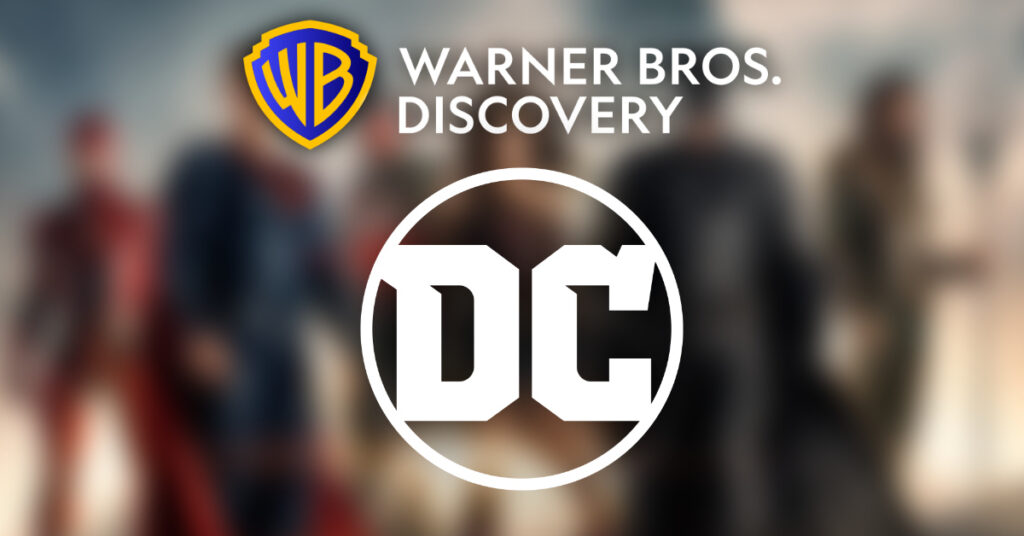 It was a big week for DC/Warner Bros, in so many ways. First off, they started the week with the #1 movie in the country, Black Adam, having made $67 million over the weekend. This was Dwayne "The Rock" Johnson's highest debut as a leading man. Then Henry Cavill released a video, confirming what the spoiled Black Adam post credits scene had already implied: he would be returning to the role of Superman. The biggest news, however, came midweek. You see, it was the worst-kept industry secret that DC was looking for their own Kevin Feige – someone to serve as the steward of their film and television universe, just as Feige does for Marvel. There were several near misses over the past few months, but they finally settled on their guy. Or, make that guys, as James Gunn and Peter Safran were named Co-chairs and Co-CEOs of the newly formed DC Studios. Yes, James Gunn, of Marvel's Guardians of the Galaxy, is now the co-head of DC's live action wing.
While Gunn's Peacemaker and The Suicide Squad seemed to be loved by fans, he's still an odd choice. I mean, he technically still has the keys to the car at Marvel, as he's still working on Guardians of the Galaxy Vol. 3. Imagine all of the insider information that he's just taking with him across the street to DC. Sure, I'll bet there are NDAs involved, but I'd be a little worried, were I Feige. He seems to be taking it all in stride, though, as he was quoted as saying he would be first in line to see anything that Gunn made over at DC.
I'm more concerned with the fact that DC never seems to be able to make a hard decision. They made Jim Lee and Dan DiDio co-publishers. Now they're making Gunn and Safran co-CEOS. Yeah, partnerships are great and all…until they aren't. The situation didn't work out too well for DiDio in the end and, as I know nothing of Safran, he's sort of the unknown quantity here.
Of course there are the usual critics of the deal – mainly SnyderBros – but most people have met the news with anticipation of what the future will bring. DC and WB are no strangers to failure, but a lot of folks are seeing this as indicative of them "righting the ship". So, with that in mind, and for a whirlwind week of news, DC/Warner Bros had the West Week Ever.