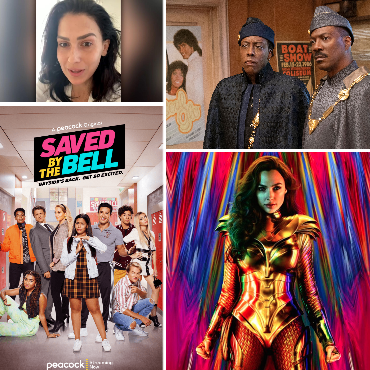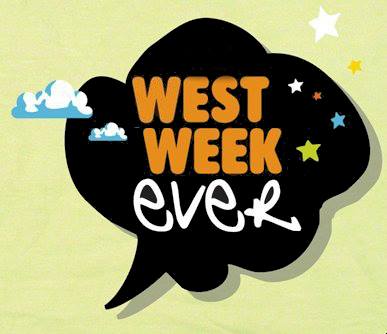 Yeah, I couldn't let this godforsaken year end without one last post, could I? I know it's not Friday, but hopefully you'll all still be hungover/still drunk tomorrow morning. It's been a somewhat busy week for pop culture, and I didn't want this stuff to get lost in the shuffle of year end wrap ups.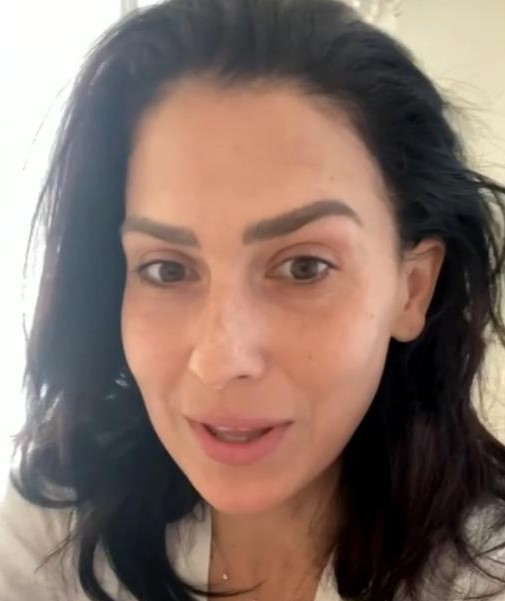 First off, Alec Baldwin's been helping his wife "Rachel Dolezal" us all for the past decade. You see, HILARIA Baldwin is actually HILLARY Baldwin, née Hillary Hayward-Thomas. Yes, the whole time she's been in the public eye, she's been faking her accent and Spanish heritage. I can't even believe this is real. What commitment! Even Sacha Baron Cohen is like "Son of a bitch!"
Baldwin has claimed she came from Mallora, Spain, but she actually grew up in Massachusetts and went to a pretty exclusive private school. It's her former classmates who helped blow the whistle on the whole thing. Apparently, her parents now live in Spain, so she felt that she could just kind of appropriate the culture through them somehow. She went on to post some halfassed explanations on Instagram about how she is, in fact, "a White girl" who grew up in Boston, and her connection to Spain is that her family used to vacation there every year.  She believes that the assumption that she was Spanish is the result of other people misrepresenting her. She insists she's done nothing wrong (though she has been profiled in Latinx publications due to her assumed heritage), and she's raising her kids bilingual, so we should just leave her alone. As I said on Twitter, it feels like Tina Fey is behind this, as it's exactly the kind of storyline she would've written for Jack Donaghy to deal with on 30 Rock. It's not like anything is gonna happen. Alec will probably punch a couple of TMZ photographers, as he is wont to do, and it'll be quietly settled in court. We'll have all forgotten it by the time Miley has her next breakdown.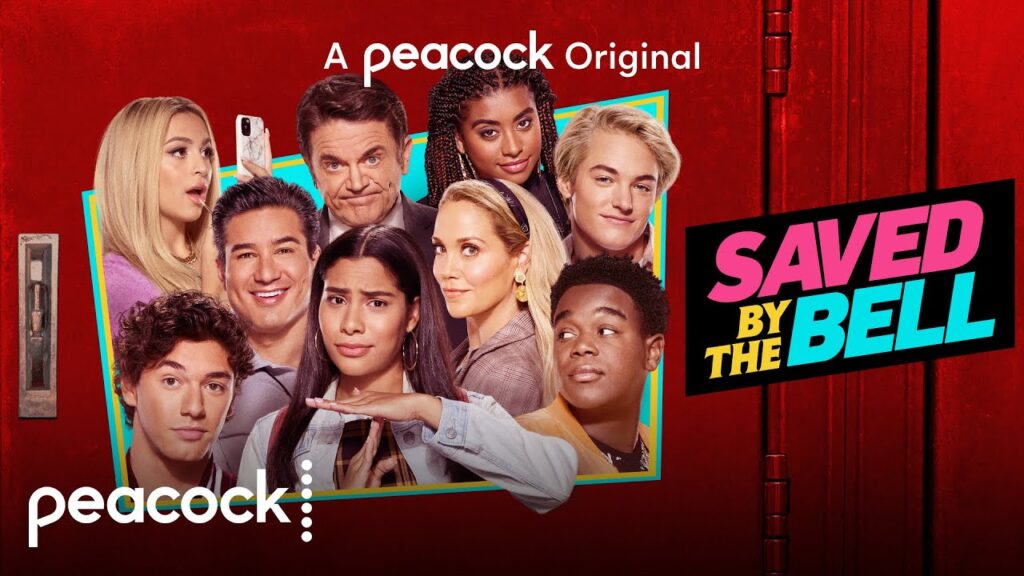 A few weeks ago, I hunkered down and binged the new Saved By The Bell in a day. It's only 10 episodes, so it's not a Herculean task or anything. I've gotta say that I didn't really love the pilot. Written by Tracey Wigfield, who has 30 Rock on her resume, it felt like a parody of Saved By The Bell. For the first 3 episodes or so, I really struggled to figure out who the audience for this show was supposed to be. It wasn't for today's teens, as it wasn't their style, but it also wasn't necessarily for a grown audience. No, it was clear that this show was meant for those of us who grew up on the original series, and have had 30 years to cynically reflect on what we watched. That might make for an interesting special, but could an entire series be built on that assumption?
If you haven't had the chance to fire up Peacock to watch the show, here's what it's about: Picking up 30 years since the premiere of the original series, professional schemer Zack Morris is now the Governor of California. What started as him refusing to pay a $75 parking ticket set into motion a series of events the led him to becoming governor. He's still married to Kelly (Yeah, right. Even original series producer Peter Engel has said that marriage probably didn't last), while their old friends Slater and Jessie work at Bayside High, as the athletic director and school counselor. I won't spoil the surprises surrounding the 2 friends I didn't mention.
Anyway, to make room in the state budget, Governor Zack shuts down the poorly performing schools in the underprivileged neighborhoods, and buses those kids to more affluent schools, like Bayside. So, while Zack's son, Mac, is a student at Bayside, he is not our protagonist, as he's just like his father, and we've had 30 years to realize Zack Morris is trash. No, instead, we follow Daisy, a Latina honor student from the other side of town, who just can't fathom how rich and privileged everyone seems to be at Bayside. Along for the ride are her best friend (and football star) Aisha, and Devante, a musically-inclined kid who has a history of schemes himself. They're paired up with Bayside Buddies, in the form of the aforementioned Mac Morris, Jessie's son, the bumbling athlete Jamie Spano, and trans reality star/cheerleader Lexi. The kids scheme against their parents and principal and get into misunderstandings, while a group of concerned White parents are doing everything in their power to get the bused kids sent back to their old schools.
It's not a terribly original concept, as it loosely adapts a lot of Saved By The Bell: The New Class (which is no longer considered canon by this team). While the first two seasons of that show were basically "How can we reuse old scripts with new kids?", at the beginning of the 3rd season, Bayside rival Valley High is shut down, and its students transfer to Bayside, including street smart Latina Maria Lopez, blonde schemer Ryan Parker, and musically-inclined RJ. That show would last another 4 years on that premise, so I guess they were on to something.
Here's how I watched the new series: I watched the pilot when the whole season debuted the day before Thanksgiving, and thought to myself "This is fast-paced like 30 Rock", and it had been a while since I'd been in that headspace. I was missing jokes, as they were coming at me in a rapid fire sort of way. Luckily, E! aired a marathon of every episode of 30 Rock that same weekend, and watching that kinda helped me recalibrate to that "type" of humor. Then I revisited the Saved By The Bell pilot, and it was a much more enjoyable experience. I know not everyone else has the time to go through all that, but I definitely needed to "get my mind right" to fully appreciate the show. After all, I'm something of a TNBC purist. I watched Saved By The Bell, California Dreams, Hang Time, City Guys, etc. I know the formula as to how that kind of show works, and that sort of show only lives on Disney Channel these days. So, no, this revival wasn't what I was expecting, but I enjoyed it as its own thing.
Anyway, if you're interested in hearing more of my thoughts on the first season of the new Saved By The Bell, check out this podcast I did with CJ of 3BlackGeeks.
Trailer Park

Coming 2 America (Amazon Prime)
I can't tell you how glad I am that this is coming out on a streaming service, as I probably wouldn't have seen it in a theater, even without COVID being out there. I have a morbid curiosity, but it just feels like a cash grab. And can someone explain to me how those barbershop guys are still alive? They've got to be around 100 years old by now. Anyway, the original is a classic, and I'm getting shades of Anchorman 2 from this…

Superman & Lois (The CW)
If this teaser was meant to get me excited about this show, it failed miserably. They're really playing up the family angle here. Is it Superman or 7th Heaven? I couldn't tell ya at this point. Anyway, I never watched any of his appearances on Supergirl, so I doubt I'm the target audience.
Things You Might Have Missed This Week
Ray Fisher has seemingly left his role as Cyborg in the DCEU, stating that he wouldn't participate in any DC films as long as DC Films President Walter Hamada still has a job. I will admit I don't know the whole situation with Fisher, but as you can imagine some are applauding the decision, while others are saying "Ray WHO?"
Determined to mine every 80s hit NBC had, it was announced that Peacock is working on a Night Court revival, focused on a returning John Laroquette, as well as Judge Harry Stone's daughter.  Call me when the cowards get around to a MAGA-inspired The Torkelsons reboot.
New streaming service Discovery+ launches on Monday, and it will be the streaming home of the 90 Day Fiancé franchise, as well as whatever else Discovery airs. Dr. Pimple Popper and all those morbidly obese and little folks will be there, too. Maybe Discovery will hook me up with a free sub for the plug? Wink wink!
In case you've been hiding under a rock, Karate Kid spinoff Cobra Kai season 3 goes up on Netflix tonight, so I know what a lot of y'all will be doing this weekend.
Brace yourselves for Menopause and the City, as there are talks of a Sex and the City revival, without Kim Cattrall, for HBO Max. I'm fine with this, as I'd rather not see Samantha Jones become Blanche Devereaux.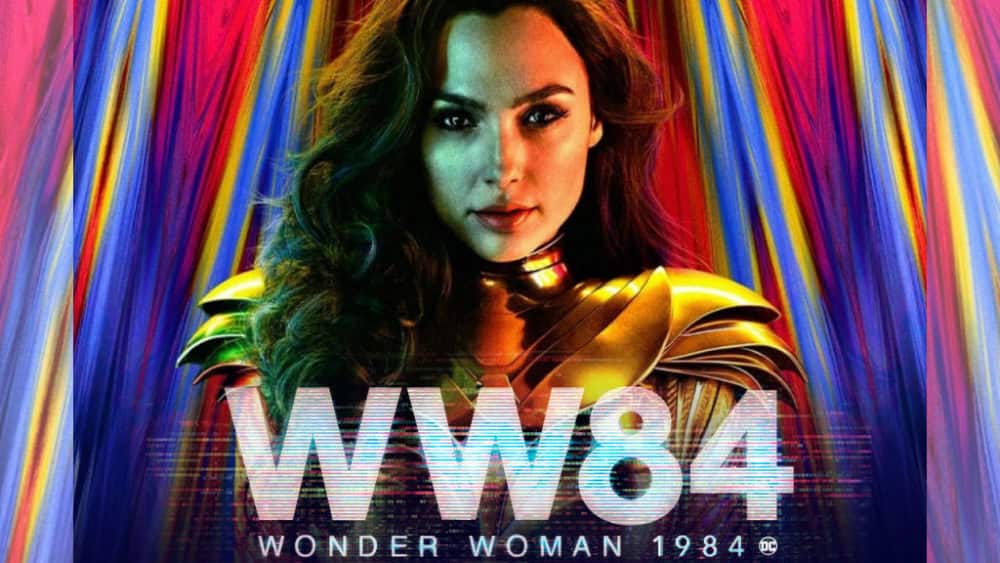 Warner Bros made the announcement that they'd be dumping their 2021 film slate onto HBO Max in the US, where the films would be released at the box office, with a 30 day window on the streaming service. Of course, this was announced after they had already decided to do this with Wonder Woman 1984, which I guess would serve as a test drive to see if the model could work. Well, the movie was released on Christmas day, and it appears to have been a success, as it has made over $85 million internationally, on top of the streaming views – well enough that, earlier this week, Warner Bros announced plans for a 3rd WW movie starring Gal Gadot and directed by Patty Jenkins.
Despite all this money news, anyone who popped on social media last weekend would swear that everyone hated the film. I mean a LOT of people were disappointed by it, and made their displeasure known. For the first few days I didn't really have a horse in that race, as I hadn't seen the film, and wasn't really raring to see it. Finally, with a Saturday night with no new SNL, I decided to see what the fuss was all about.
I liked it. It's not a perfect movie, but I enjoyed what I saw. It's a little long at 2 and a half hours, but it didn't drag as badly as I'd heard. The "84" is more than just a setting, as it *felt* like an 80s movie. A lot of stuff folks love from that era is the same, but clouded by nostalgia. Since folks don't have that same nostalgia here, it leaves them looking for plot holes and whatnot. The old women in my family have a saying that "Man has become too smart for his own good", and I feel that sentiment certainly applies here. We've come to expect certain things from our comic book movies and our shared universes, but the 80s were a much simpler time.
Sure, I have my nitpickety issues. ***SPOILERS*** I don't understand how the framing device of little Diana cheating at the Amazonian Games tied into the overarching plot of the movie. Sure, Themyscira is cool and all, but I could've done without all that. Why did Steve Trevor come back in another man's body? And what happened to that dude's consciousness/soul while he was being occupied by Steve? If Diana hadn't renounced her wish, Steve would've just kept on wearing another dude's face, sexing her with another dude's penis? The gold armor was useless. Someone just picked up a copy of Kingdom Come and thought "Hey, that looks cool." Why did Barbara turn into an actual cheetah? I mean, Lord was into wish fulfillment, not genetic tampering. And what happened to her at the end? Would she have gone to jail? All she really did was beat up some inept White House security guards. And what happened to Lord? While I'm glad they didn't go for the controversial neck snap from the comics, I probably would've bought that more than the idea that everyone on Earth selflessly renounced their wishes for the good of humanity. As I said on Twitter, It's really hard watching a movie where the fate of the world depends on the underlying goodness in people. Especially in 2020. People ain't shit. Still, that's all seen through 2020's eyes. Try watching it through 1984 eyes, and none of those thoughts will even occur to you.
Whether you liked it or hated it, chances are you were talking about this movie this week. That's why Wonder Woman 1984 had the last West Week Ever of 2020.
Well, that does it for this dumpster fire of a year. Come back Monday for the annual WBW40 countdown of my favorite songs of the year. Then, come back later in the week as we look back on 2020 to find out who, or what, had the West YEAR Ever!