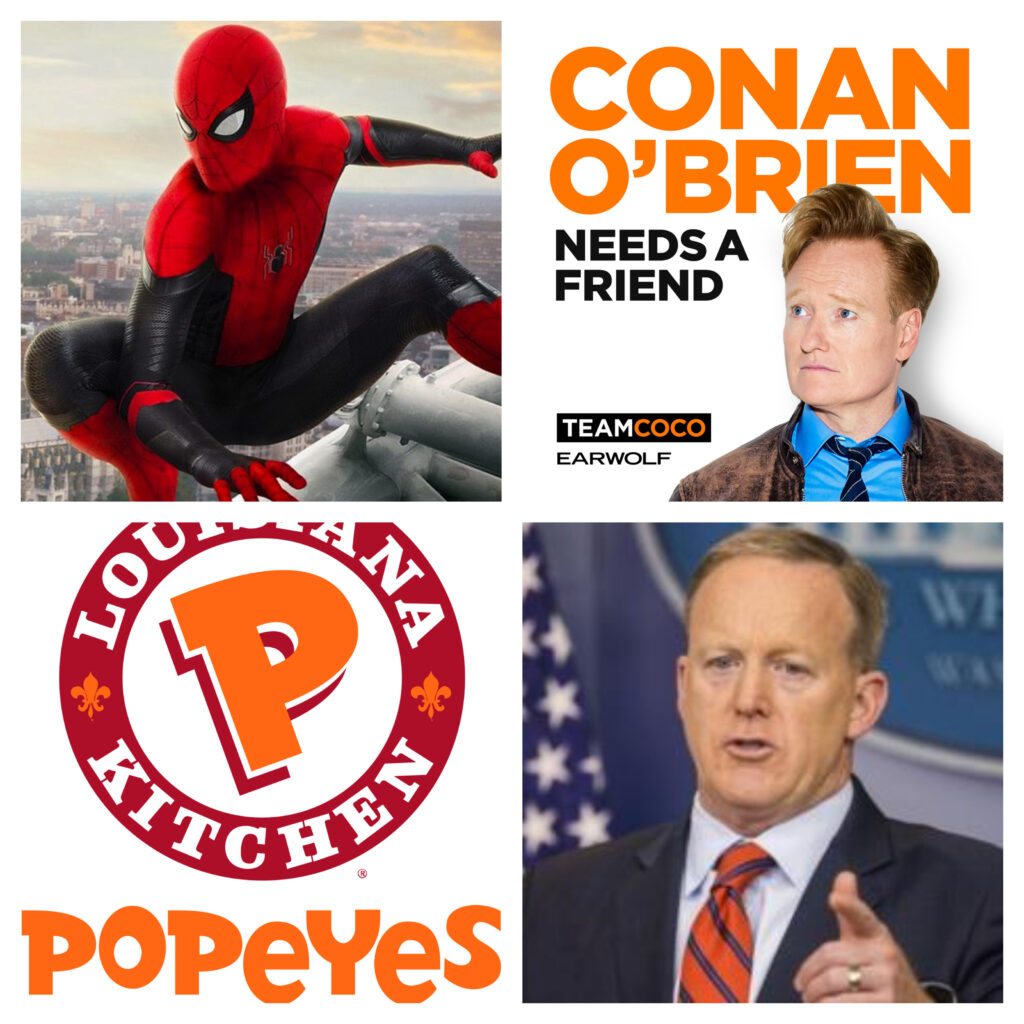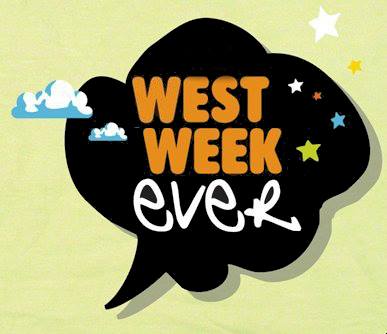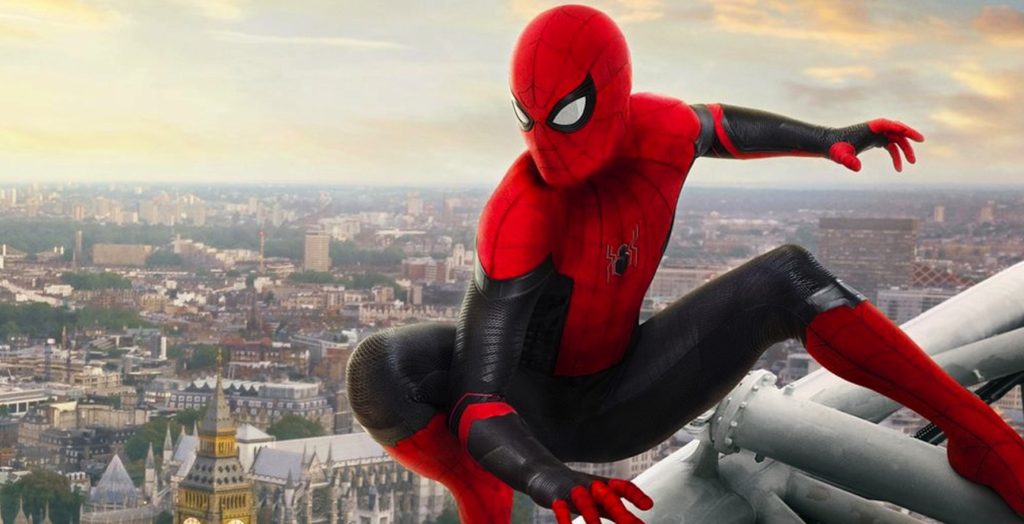 Do we have to talk about the Spider-Man/MCU thing? 'Cause I really don't wanna talk about the Spider-Man/MCU thing. Let's do it Lightning Round style, shall we? OK, imagine Michael Pena's Luis going through all this, as it'll make it a lot more entertaining.
*Deep breath* Prior to the establishment of the Marvel Cinematic Universe, long before Disney even purchased Marvel, Sony acquired the Spider-Man film rights. This deal gave us 2.5 good movies with Tobey Maguire and 2 movies starring Andrew Garfield that nobody really talks about. Then came the MCU, and it was good. So, Marvel Studios was able to strike a 5-movie deal with Sony that allowed them to use the character in their universe. It started with Captain America: Civil War and ended with Spider-Man: Far From Home. Everyone assumed a renewal of the deal was a foregone conclusion, but two things happened: 1) Venom, a Spider-Man spin-off NOT connected to anything the MCU was doing with Spider-Man, somehow made close to $1 billion worldwide and 2) Sony's Spider-Man: Into the Spider-Verse animated feature (without any major input from Marvel Studios) won Best Animated Feature Academy Award. So, now Sony's shit don't stink.
Fast forward to this week, when it was reported that Sony and Marvel couldn't come to a deal, and that the character's involvement in the MCU was most likely over. This spawned so many questions: How do you explain anything about this Spider-Man without the MCU stuff? Would Tom Holland still play the character in Sony's standalone films? Did Tony Stark die for nothing (like Zordon did in Power Rangers In Space)? SO. MANY. QUESTIONS – which spawned SO MUCH NERD ANGER. OMG! It was nothing but hashtags about leaving Spider-Man in the MCU, and everyone took a side: Disney/Marvel's being greedy because they don't deserve a 50/50 split (later reported to be closer to a request of just 30%), while Sony's being dumb because Disney/Marvel did all the heavy lifting to make the character worthwhile, so Disney/Marvel deserved anything they were asking for.
Listen here, young person! Come close, 'cause I've got something important to tell ya: There are no heroes here. These are both multi-billion dollar companies that have you crying crocodile tears for them. People want to start throwing around how Disney is a growing monopoly – something nobody cared about with the Fox deal, but now that their precious MCU is in danger it's suddenly a concern. Well, I hate to break it to ya, but it's not a David and Goliath story. Sony isn't some little upstart studio like A24. And the problem with a David and Goliath story in 2019 is that everyone wants Goliath to win, and luckily for them, this is Goliath vs Goliath. Ya can't lose. And, really, you can't because this will shake down one of two ways: 1) Sony does their own thing, without Disney's assistance, and you'll still go see it OR 2) The two companies strike a deal, and you'll still go see it. At the end of the day, you're gonna see whatever it ends up being regardless. And if you all could just calm the fuck down, you'll realize this is more than likely going to end up in your favor. In the meantime, I ask that you have some decorum, as you're making those #ReleaseTheSnyderCut people look good.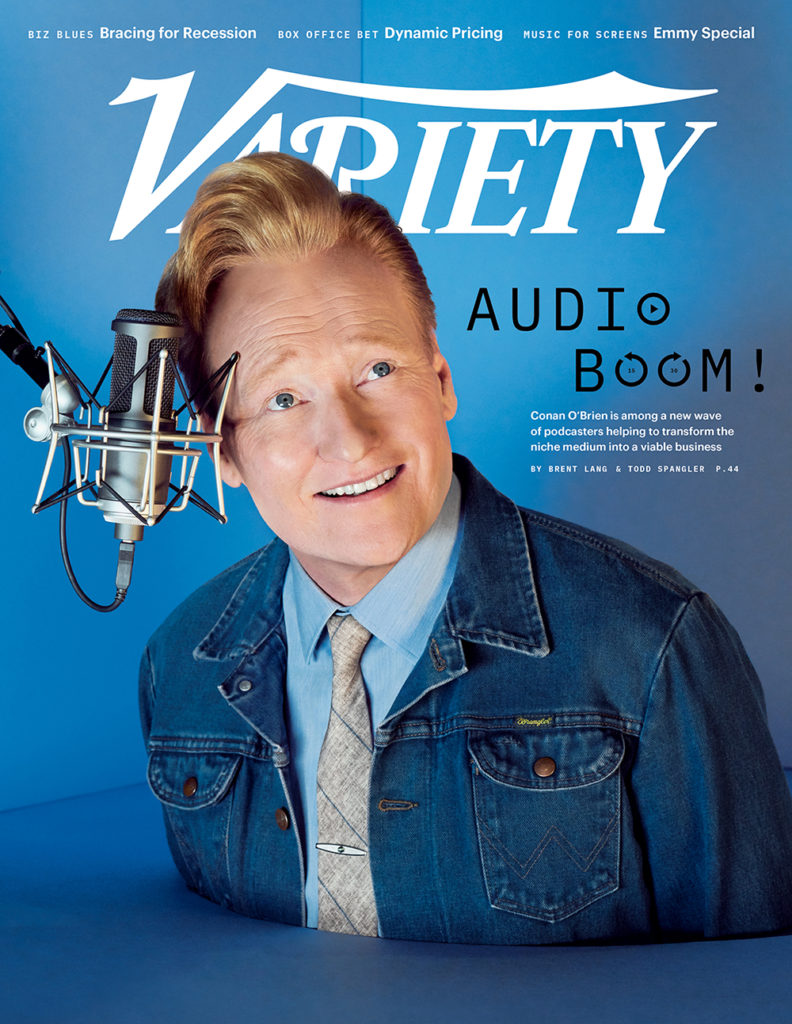 So there's a Variety article this week about podcasts that has ruffled some feathers. You see, after only 30-something weeks in the mines, Conan O'Brien has been crowned the new golden boy of podcasts. And the folks who have been podcasting for years are feeling some kind of way about this. I totally understand why folks would be upset, as it's a poorly-written, somewhat naive, piece that acts like podcasts are these newfangled things that just hit the streets. If this were Parade Magazine, I'd understand this kind of take, but this is Variety! I've been guesting on podcasts for TEN years. They are NOT new. Still, like most things, a celebrity endorsement gets it in front of more eyes, and celebs are turning to podcasts in order to "diversify their bonds". It also doesn't help that Conan was a reluctant host, who basically told his staff "I have a TV show. Why do I need a podcast?" whenever the suggestion would come up. Meanwhile, there are folks putting their blood, sweat, and tears into shows and aren't blowing up anywhere near as much as Conan O'Brien Needs A Friend has in the past year. So, it's more than just "sour grapes".
At the same time, though, there were some folks who were just never going to listen to a podcast. They just weren't. It's like me with videos. With very few exceptions (and you know who you are), I am not a YouTube guy, and there's very little chance of me becoming one. Believe it or not, that's how some folks feel about podcasts. But then someone they enjoy, like Conan, comes along and introduces them to the medium. Next thing you know, he's served as a gateway to other podcasts out there, possibly even yours. "A rising tide lifts all boats", right?
Then again, it's like being the best football player in Baltimore circa 1994, but it didn't matter because there was no professional team. So, you toil away in some shitty after work/weekend league only for the Browns to sneak into your city under the cover of darkness (That really happened!). A lot of folks had these dreams that their shows might grow and become these breakout hits, and now they've been knocked down a few pegs by celebs who see the medium as a way to supplement their income. I mean, Conan even has a bit on his show when he does ad reads, saying that he's doing this to pay the mortgage on his expensive beach house. So, it might rub some folks the wrong way because Conan sometimes doesn't come off as genuine, even though the show is enjoyable. It's just it feels like he's not doing it for the "right" reasons.
In any case, I think this might serve as a reality check for some, while it might inspire others. I'm not really sure which way the wind is gonna blow here. Some pods are packing it in, while 5 more have popped up to take the place of each. It's so 2019 to have a podcast now. You listen to a podcast, and every guest is like "Oh, and listen to MY podcast, which is yadda yadda yadda." The problem with the rising ships thing is that every show IS competing for the listener's time. With only 24 hours in a day, choices must be made, as well as sacrifices. Anyway, as someone who weathered both the rise and fall of blogs, I only offer this piece of advice: stay away from Hulk Hogan's penis, and you should be fine.
Trailer Park
Bombshell
This looks SO good, but it doesn't feel like a theatrical release. No, this feels like something that would premiere as an HBO Original Movie. I hope they follow Megyn up to her time at NBC just so there's chance of us getting Aisha Tyler as Tamron Hall.

No Time To Die
Formerly referred to as "Bond 25", there's not a lot to chew on here. Why'd they use the font from The Love Boat? Is this movie gonna be set on The Love Boat?! Anyway, that's probably the only way I would be excited for this, as I've actually never seen a Daniel Craig Bond film. He just always seemed humorless, and every time I see him, it's like he's still just playing his character from Layer Cake.

The Morning Show (Apple TV+)
Sure, looks good, but it's not what I was expecting. We all know Carell has range, but I was hoping for something humorous instead of an SVU-esque retelling of the Matt Lauer saga. I'd watch it were it on Netflix, Amazon – Hell, even HBO, but – and mark my words – there is no way in Hell I'm subscribing to this service. And I don't particularly have an axe to grind with Apple, but I'm also not a devoted disciple that partakes in all of their products. I just see no draw to this service other than this show.
Things You Might Have Missed This Week
After 11 years of cohosting The Country Music Association Awards with Carrie Underwood, Brad Paisley has seemingly been ousted, as this year's awards are being touted as a "Celebration of Women". Underwood, will instead, be joined by Dolly Parton and Reba McEntire.
It was an expensive week for Hasbro, as they revealed they had acquired the Ghostbusters license from Mattel, and they also became the new owners of Peppa Pig and PJ Masks by paying $4 billion in an all-cash deal for studio Entertainment One. Bet they kinda with The Hub was still around now, huh?
Original cast member Brandon Routh will be leaving DC's Legends of Tomorrow after its upcoming fifth season. Guess he's gotta free up some time for all those conventions he'll probably end up doing…
The show that nobody besides Elizabeth Warren admits to watching, Ballers, will be ending after its upcomign fifth season. I really hope The Rock's been saving his money, 'cause it's not like he's in every other movie that comes out these days.
Most of the gang's going back in the goo as a fourth Matrix film, starring Keanu Reeves and Carrie-Anne Moss, was announced. This makes me wonder about the status of the rumored Michael B. Jordan-starring Matrix film which sounded a lot more interesting to me.
Move over Monday Night Wars, as Wednesday is about to be the new wrestling battleground when WWE moves their development show, NXT, to USA in September – opposite All Elite Wrestling (AEW) on TNT, which will debut a few weeks later. Damn, that was a LOT of letters!
Speaking of USA, all the shit going down with Chrisley Knows Best, and USA hasn't even hinted at cancelling that show. Surely the ratings can't be THAT good, right?
If you're a fan of the He-Mans, there's a whole lot of He-Manny goodness coming your way out of last weekend's Power Con. First, there was more info about the Masters of the Universe Origins figure line, which will be updates on the classic figures at retail for $14.99. Then, it was announced that Kevin Smith (yup, THAT Kevin Smith), would be working on an "anime" MOTU series for Netflix, set after the original 80s cartoon.
Dancing With The Stars skipped a cycle because they felt the show was broken when "dark horse" Bobby Bones wrangled his radio fan base to help him win. They ain't seen nothing yet, as former White House Press Secretary Sean Spicer has joined the cast in a controversial move, He doesn't make it past Week 1.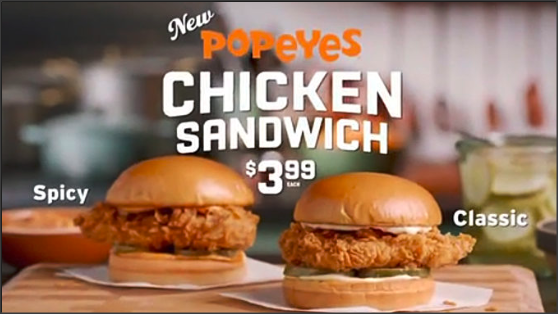 Alright, y'all – this chicken sandwich shit has just simply gotten out of hand. Last week, I declared that the Popeyes Spicy Chicken Sandwich had the West Week Ever, but I had no clue just how crazy things would get. The memes! The pics of Chick Fil A employees eating at Popeyes! The other chains, like Wendy's and Shake Shack, trying to "Catch that smoke", as the kids say! There are lines out the door at Popeyes locations, and many have sold out of the sandwich until the weekend. It's kind of hard to believe. And then, at the same time, it isn't.
I don't want to go all "preachy Hotep" on folks, but Black people are going crazy over a chicken sandwich. In the year of our Lord 2019, my people are living out a racist caricature. Sure, folks will chime in "Just let people enjoy things", but surely you've got to acknowledge the optics of this whole thing! It looks horrible, and it's all for WHAT? Even HIGHER blood pressure than we already have? As I joked on Twitter, if you turn these Popeyes locations into polling places, then we might actually be on to something. Put that energy into something constructive. And this isn't me judging someone for their hobbies or extracurricular activities, No, this is me judging you for acting like you've never had a damn chicken sandwich before!
Anyway, I can't act like anything else took the pop culture world by storm this week quite as much as Popeyes so, once again, *sigh* the Popeyes Spicy Chicken Sandwich had the West Week Ever. PLEASE let something amazing happen next week, 'cause I can't keep doing this. Then again, we're only about a week away from finding out that Popeyes is the exclusive food vendor to ICE agents, and this shit will all blow over.