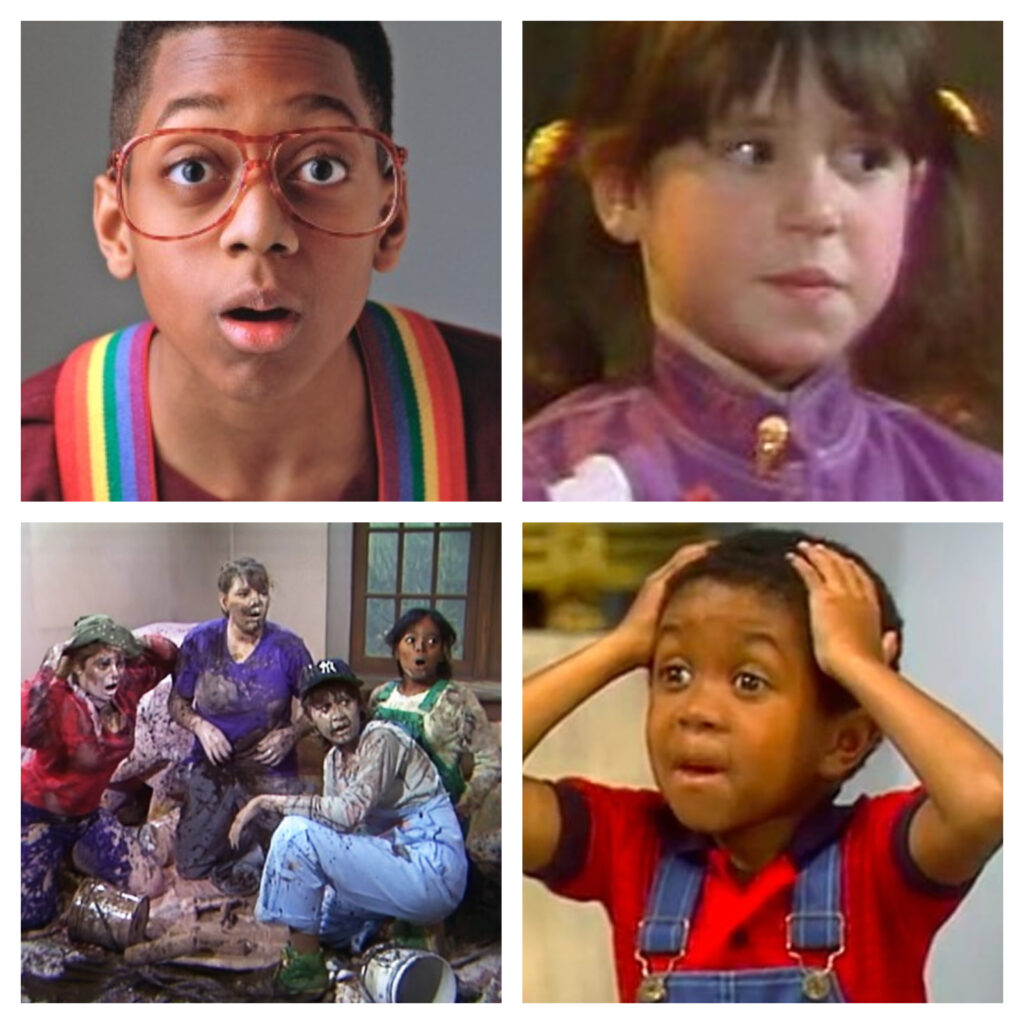 In today's crazy world, it's hard to imagine there was once a simpler time. You didn't have to worry about collusion with foreign powers or the reemergence of diseases long defeated. No, if you travel back to the 80s, there were 3 big things you had to worry about if you were a kid:
Kidnappers: If there was a pirate flag for the decade, it would be emblazoned with the silhouette of a van and a bowl of candy. To hear grownups tell it, kidnappers were everywhere. They were watching you at the park, they were scoping you out in the supermarket aisle, and they were waiting for you to get lost at the mall.
Radon: an odorless, colorless gas that could kill you at ANY TIME?! I'm amazed we don't still talk about this silent murderer, but I guess carbon monoxide had a better agent.
FIRE
Yeah, #3 is what we're going to talk about today. In the America of the 1980s, fire could strike at any time. You could just be enjoying your fresh pack of Bonkers, and burst into flames right in front of your friends. Yes, it was THAT dire! As with all things dangerous, the anti fire lobby teamed up with Hollywood to give us a bunch of Very Special Episodes of our favorite shows to drive home just how important it was to be prepared for fire to strike. Every school class did the field trip to the fire house where, if you were lucky, you got one of those red fire hats made out of the same cheap plastic as a Ben Cooper Halloween costume mask. We were all instructed to have a fire evacuation plan at home, where you were supposed to have those little rope ladders ready to go if you lived above the ground floor. The bottom line is that in the 1980s fire, like the Wu-Tang Clan, was nothing to fuck with. Fire was so prevalent that Billy Joel released a public statement to let people know that he wasn't the one responsible for all the blazes.
As I was raised on all things television, a lot of these episodes have stuck with me over the years, and I thought we'd take a look back at them and see if any resonated with y'all, too.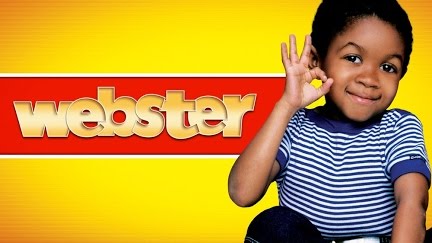 When I think of sitcom fires, the first one that comes to mind is from Webster. If you don't remember Webster, it was ABC's Great Value version of NBC's hit Diff'rent Strokes. Instead of little person Gary Coleman being adopted by a rich White man, little person Emmanuel Lewis was adopted by a White yuppie couple, whom he affectionately called "Ma'am and George". Webster's parents were killed in a car accident, but he's taken in by George, who was both his godfather and one of his father's old NFL teammates. Kinda like if OJ took in one of Al Cowlings' kids. So, when the show starts, Ma'am and George live in this swanky Chicago condominium – until shortly into second season. You see, Webster gets a chemistry set, and he defies his parents' wishes by messing with it after bedtime. Well, the whole thing gets away from him rather quickly, and he ends up burning up the apartment.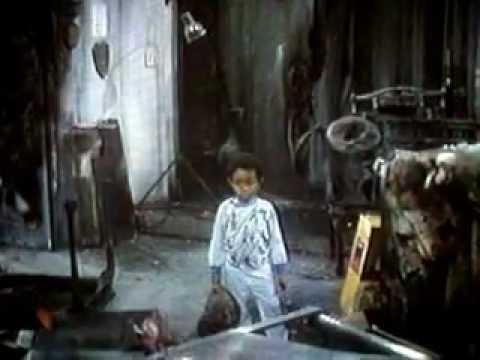 Let's look at a few things here, because there's a lot to unpack. They weren't in a single family residence, but rather an apartment. That means when fire strikes one unit, it affects several others. And whatever isn't damaged by fire is damaged by the water used to put it out. I remember Webster didn't really seem to get in trouble, and the family moved to a house out in the suburbs where he had a sweet dumbwaiter he could use to go up and downstairs. Now, I don't know what the appropriate punishment is for destroying an apartment, as well as several adjoining units, but whatever it is, Webster sure as Hell didn't get it. If anything, it seemed like this actually made his life better. I'm supposed to be scared of fire, right? 'Cause it's deadly and causes a lot of destruction? Instead, it just made me terrified of chemistry sets. Try harder next time, Hollywood!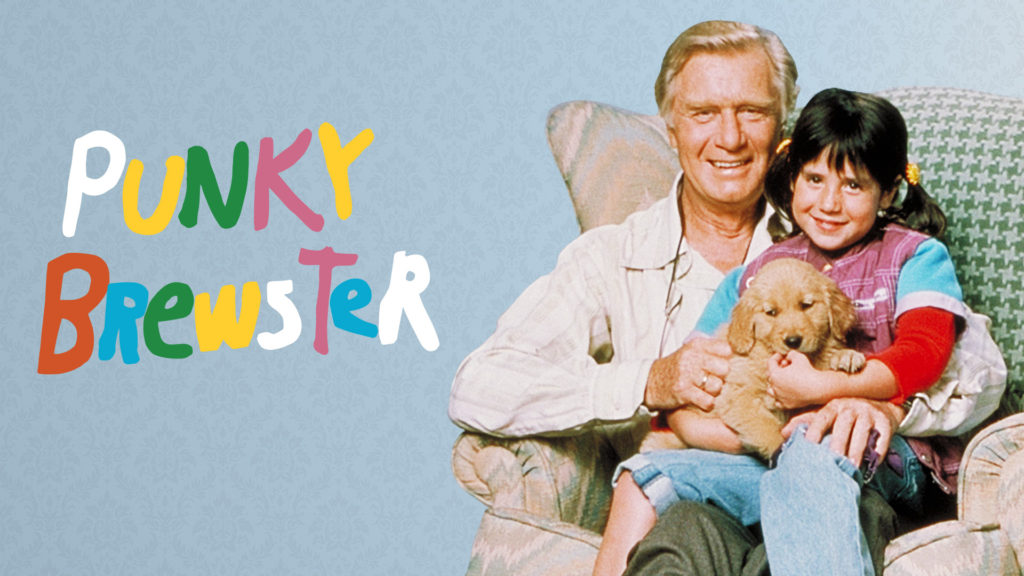 So, next on the docket of memorable sitcom fires was Punky Brewster. If ya don't remember Punky, she was an orphan (the 80s were big on orphans – probably because all these kids had run away from their kidnappers) who was taken in by cantankerous widower Henry Warnimont. Punky was a free spirit who marched to the beat of her own drum, with her trusty dog, Brandon, at her side. Henry made a living running a photography studio at the mall. What's that, young fella? Oh, well, before digital cameras, people actually used to get their film developed down at the mall. Huh? Oh, well, a mall is a big building with lots of stores where people used to shop? Well, yeah, I guess it was like a brick & mortar Amazon. Can I finish my story here?
So, Henry ran the studio but, just like Webster's second season retool, Punky Brewster also resorted to fire to shake things up. And it sparked an INFERNO. It all happened at the worst time, as Henry was only Punky's foster parent at the time, so when the fire resulted in him hospitalized for a bleeding ulcer, Punky found herself placed into Fenster Hall, which was the local orphanage. In a five-part saga that wouldn't be topped until Mighty Morphin Power Rangers' "Green With Evil" story arc, Punky tries to escape from Fenster Hall, she's placed with a wealthy foster family, and she's finally adopted by Henry by the end. All of this because of one fire. Everyone remembers the series for one particular episode. Yeah, that one. The one with the refrigerator. But this saga ranks right up there with that one for me, as I was a big Punkyhead. Was that a thing? Let's see if we can make that a thing.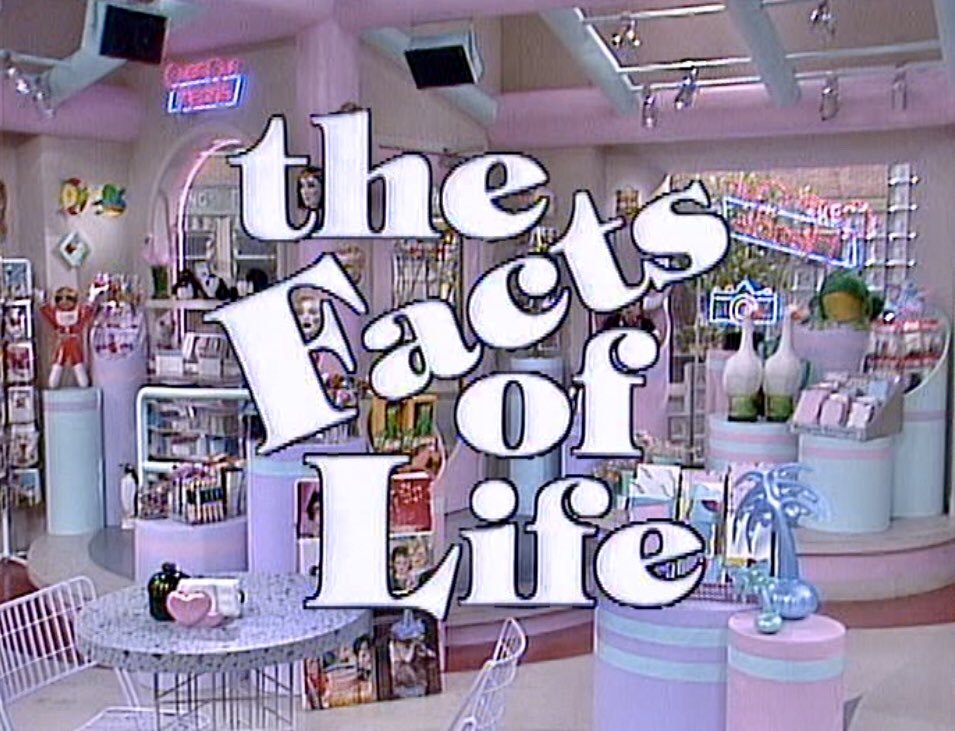 The most memorable sitcom fire is one I've discussed before, and it took place on The Facts of Life. A spinoff of Diff'rent Strokes, the show began set at the Eastland School for Girls. As the series went on, through some sort of slave labor/internship program, the most popular girls ended up working for house mother, Mrs. Garrett, in her baked goods shop, Edna's Edibles. In 2019, this name would indicate an entirely different type of business, but I assure you Mrs. Garrett's brownies weren't the "special" kind. Introduced in season 4, Edna's Edibles was one of the main sets of the show until season 7, when a fire destroyed the fuck out of that store.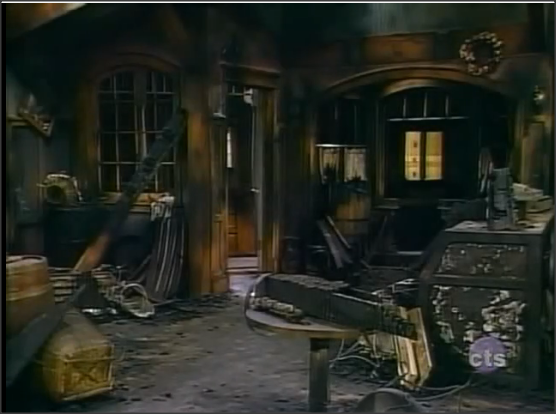 This kicked off a three-part saga (very rarely could a sitcom fire and resolution be contained to just one episode), where the store was reborn as a prototypical Gadzooks/Spencer wacky gift shop, called Over Our Heads. Need a giant prop pencil, or an ironic pink flamingo, or just a piano necktie? They've got ya covered. It didn't get more 80s than Over Our Heads, and it was a very forced gesture to bring the late 70s series into the then "NOW".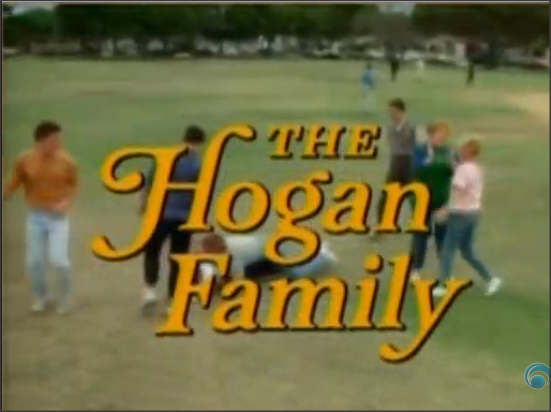 Here's an entry that most folks never talk about, but seeing as how it aired in the same block as ALF, I know more folks saw it than probably realize. Yeah, I'm taking about The Hogan Family. Launched in 1986 as Valerie, it starred former The Mary Tyler Moore Show/Rhoda actress Valerie Harper as the matriarch of a middle class Chicago family. She had three sons (one of whom was played by Jason Bateman), and she was married to an airline pilot, played by Josh Taylor (also known as Jack McKay from Beverly Hills 90210). It was a fairly popular show, especially when it was moved to the post-ALF timeslot. And that's when the trouble started. You see, Harper attributed the increase in ratings to her performance, so she felt that she deserved a pay increase. She just stopped showing up for work, as similar tactics had worked in her favor back on Rhoda. Well, then-Head of Programming at NBC, Brandon Tartikoff, didn't have time for her shenanigans. Between the second and third seasons, they killed off her character in a car accident, and renamed the show Valerie's Family: The Hogans, where Sandy Duncan and her glass eye move in to help her newly-widowed brother take care of his sons.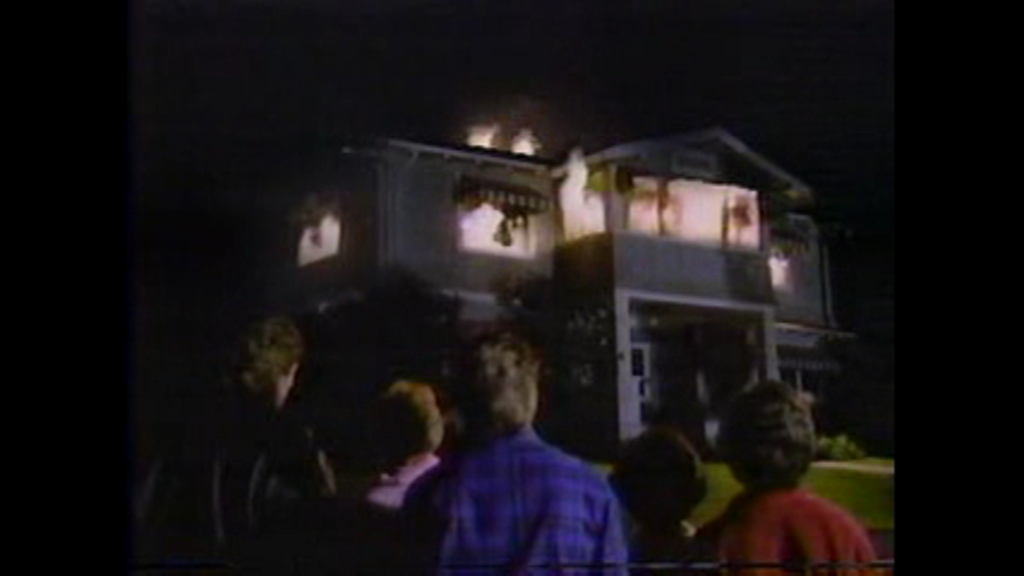 By this point, you're probably like "Where's the fire, Will?" OK, I'm getting to that. You see, in a third season episode called "Burned Out", the sons are playing around in the attic, and stumble upon an old lamp. They try to turn it on, but nothing happens, and they go on about their business while forgetting to unplug it. Well, it begins to spark, one thing leads to another, and it burns up the house. What's memorable about it is two-fold: 1) it was something of a Scorched Earth Protocol, as the fire basically wiped any trace of Valerie that was left in the house and 2) It made me deathly afraid of faulty wiring. Like, I unplug EVERYTHING because I'm always scared it's going to start sparking when I leave the room. 75% of my possessions are paper. You know how much I'd have to lose if something like that occurred?! That's right: 75% of my stuff. I'm glad to see y'all excel at critical thinking. In an interesting twist, apparently McDonald's sponsored that episode to spread the word about fire safety. In fact, they covered the bills for the fire damage to the set, and they also aired fire safety ads during the episode. Anyway, the next season, the show was officially renamed The Hogan Family, as the fire had successfully removed Valerie from the equation once and for all.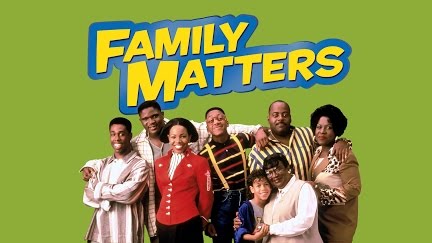 Sometimes a sitcom fire isn't really a scary thing, but rather a plot device to give purpose to a secondary character. That was certainly the case with Family Matters. If you don't know what Family Matters was, then you're too young to be reading this site, but here's the gist for the cheap seats in the back: a spinoff of Perfect Strangers, Family Matters was a staple of ABC's Friday night TGIF lineup as it originally followed the lives of Harriet and Carl Winslow, as well as their kids, all living in the suburbs of Chicago. Then lighting struck with Steve Urkel – originally planned to be a one-off character, the stereotypical nerd was so popular that he eventually took over (and some might argue ruined) the series.
Anyway, on the road to becoming The Urkel Show, the series had too many characters that it didn't know how to handle. The first to go was younger daughter Judy, played by Jaimee Foxworth. As the scythe kept swinging, it appeared that the target was gonna land on Telma Hopkins who played Rachel – sister to Harriet, and mother to Little Richie. You don't just fire a member of Tony Orlando & Dawn without cause, though, so the producers gave her something else to do.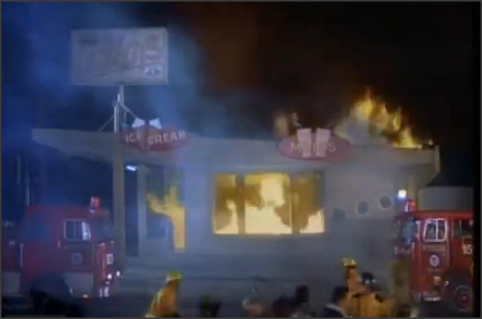 In the second season (there's that season two retool again!), Laura Winslow and Urkel were working at Leroy's, which was basically the Family Matters version of The Max. Well, Urkel being Urkel, he burned down Leroy's, with Leroy deciding he had no desire to rebuild. At this point, Rachel decides that she can use the site to open a restaurant. Unfortunately she doesn't have the funds until Mother Winslow decides to kick in some coin. The former Leroy's is rechristened Rachel's Place and, just like Webster, Urkel is rewarded for his involvement instead of punished.
You don't get episodes like these anymore. I hesitate to say "They don't make 'em like they used to", but I honestly can't remember the last time I saw a devastating fire used as a plot point in a sitcom. While kidnappings still occur, I almost wonder if Y2K retconned Radon and fire threats in some strange, Flashpoint-like fashion. Have there been some sort of anti-fire advancements made in the past 30 years? Nothing really comes to mind, but we really stopped sounding the alarm bells on that one. If it weren't for the 25 fireman procedurals in primetime, you'd almost think firefighting was an antiquated profession, like blacksmithing or pager salesman. Anyway, heavyhanded as they were, these episodes have stuck with me for +30 years, so I guess they did something right. And no fires yet to speak of in my neck of the woods, so let's keep our fingers crossed!