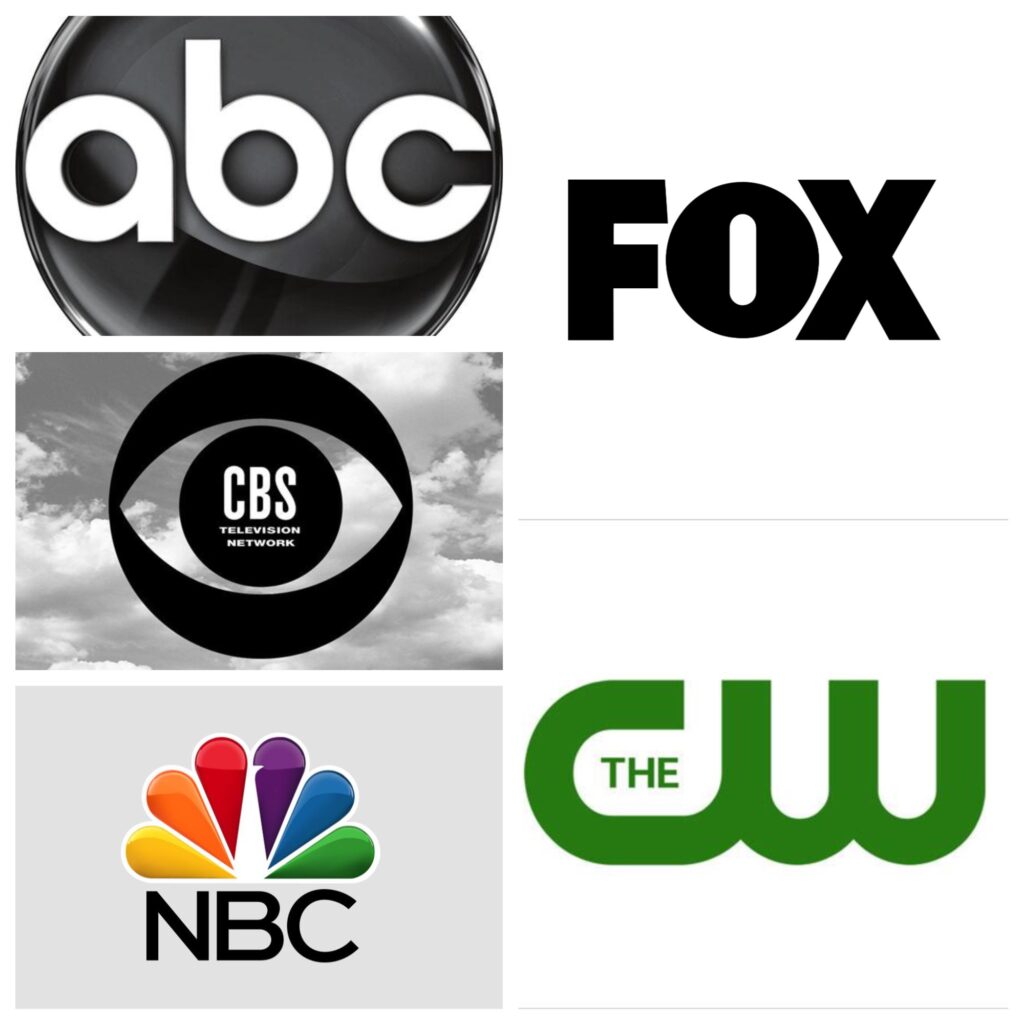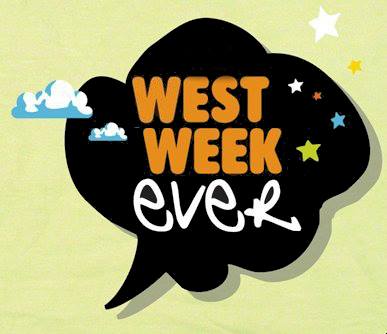 Since this is my 4th annual network TV upfronts recap, we're doing things a bit differently this week. So, sit back and hunker down, as this is gonna be a long one!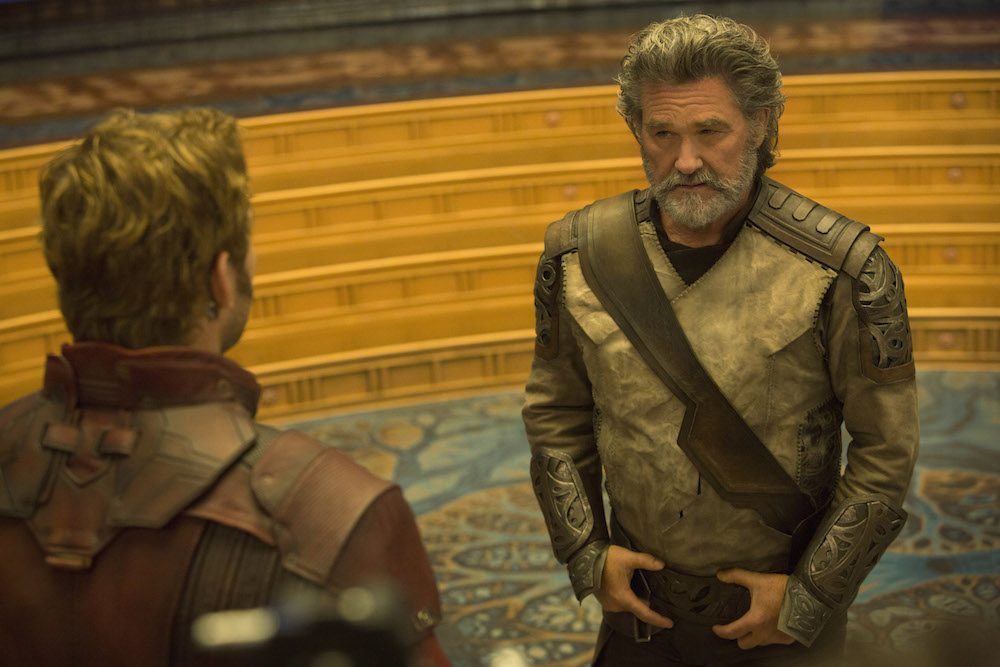 First up, I joined my buddy @ClassickMateria for the Classick Team-Up! Podcast last week, and the episode is now available to download. We chatted about Guardians of the Galaxy Vol 2, recent TV news, and everything else under the sun. Definitely check it out here!
Things You Might Have Missed This Week
Avi Kaplan quit the Grammy Award-winning a cappella group Pentatonix, because he missed his friends and family. I dunno about you, but I think that money could replace them!
Katy Perry has signed on as the first judge on ABC's American Idol reboot, while there are reports that Idol finalist Chris Daughtry is in talks to join the show
The Big Bang Theory star Jim Parsons married his longtime partner, Todd Spiewak
The Flash cast member Keiynan Lonsdale came out as bisexual in an Instagram post
Hamilton's Daveed Diggs will star in TNT's Snowpiercer pilot, based on the film, based on the French graphic novel
Conan O'Brien's contract with TBS has been renewed through 2022, though no word on whether his show will switch to a weekly format as previously rumored.
DC stays losing, as actor Billy Crudup has left the Flash film, while it's reported that Sam Raimi has turned down the director job
Power Rangers movie Black Ranger Ludi Lin has joined DC's Aquaman film in the role of "Murk", whoever that is…
Fox News personality, and former wife of California Lt Governor Gavin Newsom, Kimberly Guilfoyle has stated that she is currently being considered by the Trump Administration to replace Sean Spicer as White House Press Secretary. Gee, wonder what they see in her…
After 9 seasons, this weekend's season finale will by Bobby Moynihan's final episode of Saturday Night Live, as his series Me, Myself, and I was picked up at CBS.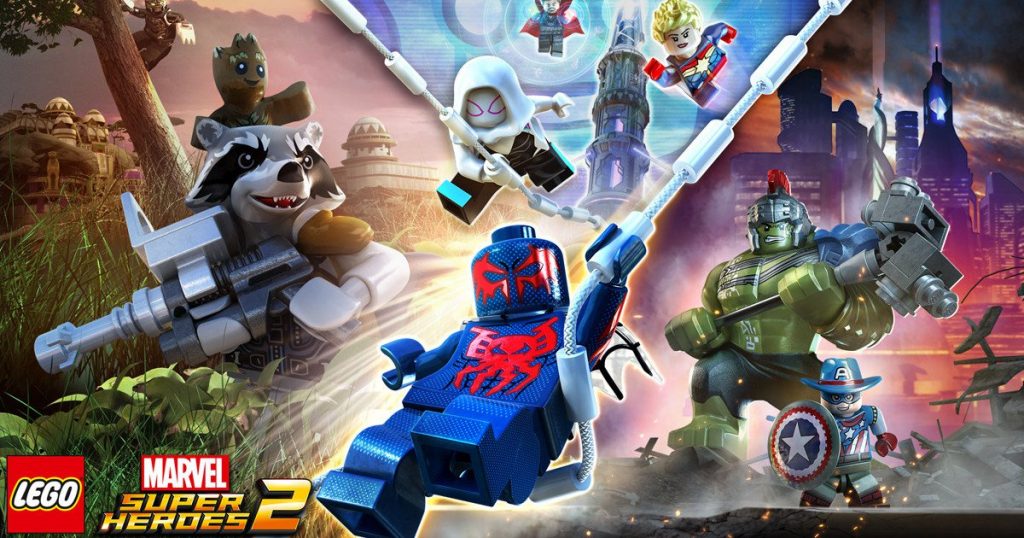 LEGO Marvel Superheroes 2 was announced, but it won't be on the Xbox 360, so it means nothing to me
In the Live Stage Show on TV department, Fox announced that they will air A Christmas Story Live in December, followed by Rent Live later in the season. Meanwhile, ABC will air The Wonderful World of Disney: The Little Mermaid Live in October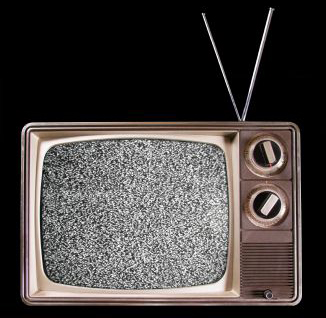 I covered a ton of renewals and cancellations that went down last week, but this week was no different, as the networks had to lock in their schedules for the fall. Here's what's been canceled/renewed since the last time we talked:
Cancellations
Shots Fired (Fox)
2 Broke Girls (CBS)
Baby Daddy (Freeform)
The Great Indoors (CBS)
Criminal Minds: Beyond Borders (CBS)
Scream Queens (Fox)
The Odd Couple (CBS)
Training Day (CBS)
Ransom (CBS)
Renewals
Brooklyn Nine-Nine (Fox)
Speechless (ABC)
Fresh Off The Boat (ABC)
The Son (AMC)
The Exorcist (?! – Fox)
Timeless (uncanceled by NBC)
Law & Order: SVU (NBC)
Elementary (CBS)
The Amazing Race (CBS)
Quantico (ABC)
New Girl (abbreviated 8-episode final season, with 3 year time jump – Fox)
Code Black (CBS)
Arrested Development (Netflix)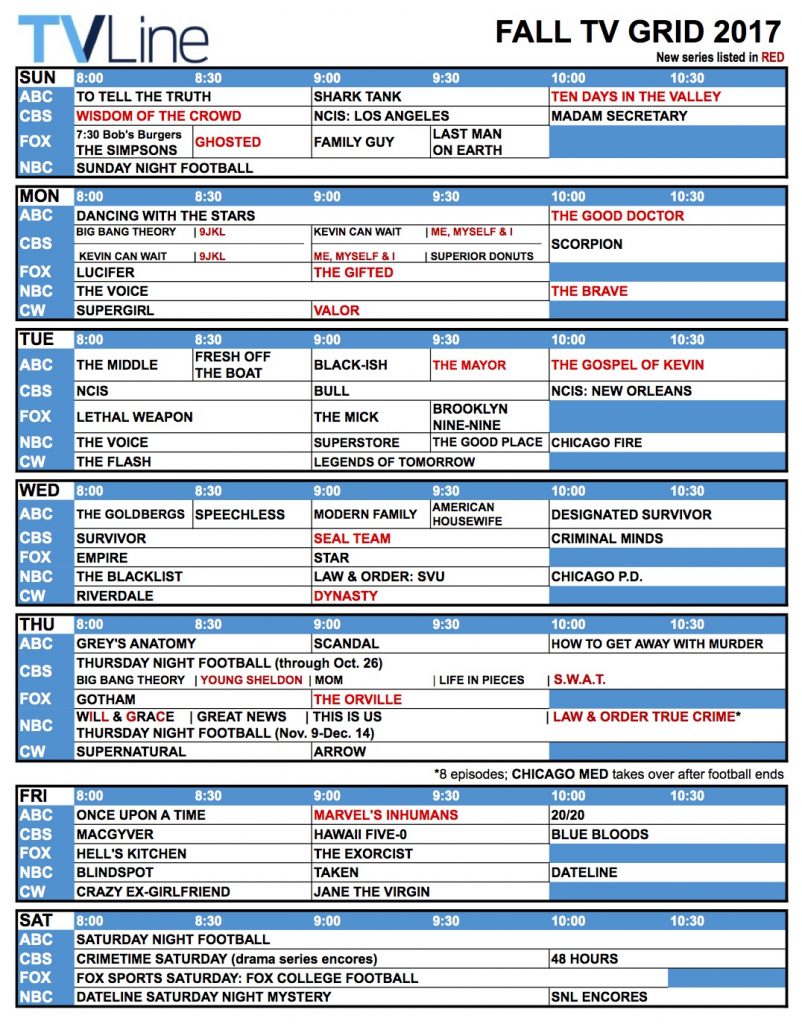 So, as I pointed out up top, this was Upfronts Week for the major networks, where they unveil their fall schedules to reporters and critics. I've got to say that this upcoming season does very little for me. While last year's presentations had me excited, this year's stuff just looks like retreads of ideas we've already had or obvious film scripts that have been adapted for television. That's something that you're going to notice a lot this year: shows that would probably make decent movies, but aren't something you'd want to check in on a weekly basis. The week started with NBC's presentation, so let's start with their new shows:
NBC
NBC renewed a big chunk of their schedule, and they're holding a lot of their new shows for midseason (for which they didn't give us trailers!), so there's not a lot of new for the Fall.
The Brave – Formerly known as For God and Country, The Brave follows a multicultural team doing what I call "soldier shit". That's not to minimize what soldiers do; it's just that there are certain things, like rescuing hostages, killing terrorists, etc, that are pretty much taken care of mainly by soldiers. Ya know, soldier shit. There are a lot of soldier shit shows coming this season, and this is merely one of them. We're not necessarily in the most patriotic place right now, so I don't know how these shows will fair. The trailer gives away the whole pilot, so do with that what you will. There's an audience for this show, but I'm not it. Airing Mondays at 10, it'll have a great lead-in in the form of The Voice, and its main competition in the timeslot will be Scorpion on CBS. By all accounts, it should have a fighting chance, so it's The Brave's game to lose.
Law & Order True Crime: The Menendez Murders – I guess enough time has passed that this case is considered "sexy" now. Back in the early 90s, the Menendez Brothers killed their parents and it was a big deal. The brothers went to jail, where they started amassing groupies like they were in a boyband or something. I'm not even lying! Anyway, this is an anthology series, so it really doesn't matter how it does. If it does well, we get another installment based on another real life crime. If it flops, then they can just act like it was a One & Done idea, and throw it out like all the other Law & Order spinoffs we've had over the years. It's only 8 episodes long, and the timeslot goes to Chicago Med once it's done. Anyway, it's perched atop NBC's newly rechristened Must See Thursday Night, with This Is Us as a lead-in, so they clearly expect big things from it. Its competition will be How To Get Away With Murder, which is by far the lowest rated of the ABC Shondaland dramas, and Shemar Moore's S.W.A.T. over on CBS. I think it'll do just fine.
Will & Grace – So, this show's back. Yay? I really loved the show in its original run, but I didn't need it back. And while I barely remember its series finale, I remember something about Will & Grace not having spoken to each other for 15 years. So, is that out the window now? Who cares, I guess. I mean, if they can bring Roseanne back with all its continuity issues (yeah, I'll get to that), then they can pull this off. I just don't really know what the endgame is here. I mean, besides the fact that we're in the Trump Administration, has the world really changed that much to be reflected in this show? I mean, any rights Will or Jack were granted are basically about to be taken away any day now, but is the show even going to go there? I just don't see the point of this one. But it's only, like, 12 episodes and, like all of these revivals, they'll play it coy on longevity until they see how the numbers look. It's going up against Grey's Anatomy, Gotham on its new night, Supernatural, and The Big Bang Theory. Now, from a socioeconomic demographic standpoint, W&G and TBBT are going after different audiences, but I feel like the W&G audience moved on to Grey's. It'll be interesting to see how this one plays out.
Let's talk about some of NBC's moves. Both Thursday night veterans Superstore and The Good Place are shifting to Tuesdays at 9 and 9:30. Now, they will have The Voice as a lead-in, but I feel like they should've stayed on Thursday if NBC really wanted to rebuild that night. I get that This Is Us is the breakout hit of the season, but that doesn't mean it's time to move it. It means it's gonna be an uphill battle for NBC's Tuesday comedies, as they'll now be going up against Black-ish on its new night, as well as the Fox combo of Brooklyn Nine-Nine and The Mick. As far as Tuesday comedies go, somebody's gonna have to flinch. The Fox shows don't do all that well, but the NBC shows are kinda precious right now. They need to be nurtured, which is what leaving them on Thursday would've done. The Blacklist, meanwhile, moves to Wednesdays at 8, where it'll go up against the moved Riverdale and Empire. I think they all have different audiences, though, so it shouldn't take too much of a hit. Thursday got blown up, with Great News getting the post-Will & Grace slot mainly because Tina Fey. And This Is Us on its new night will now go up against Scandal *in its final season*. The balls on NBC! I get that it's their chance to install a show that could take over Thursday once Scandal is done, but this is a risky move. Meanwhile, Blindspot and Taken are moving to Fridays where they'll die because they're both bubble shows that were narrowly renewed in the first place.
Fox
Next up, we've got Fox, where a WHOLE lot of shows are moving around. As for their new shows, they all look like interesting movies, but they just don't grab me enough to want to be a regular viewer. Fox is really good about that. I remember loving Lethal Weapon this season, and then I didn't watch a single episode after the pilot. I see a lot of that happening this season.
Ghosted – Wow, where to begin? Two regular guys are kidnapped and recruited by a top secret organization that investigates the supernatural. As for casting, you can't really go wrong with Craig Robinson and Adam Scott. This show is basically Hot Tub Time Machine 3, with more of a supernatural twist. The problem, however, is that's exactly what this should have been: a mid-budget theatrical release that later finds its audience when it airs monthly on FX. This isn't a weekly series, regardless of the fact that Robinson and Scott have fanbases. It's slotted between The Simpsons and Family Guy, which sounds like a good thing, but that's where middling comedies go to die. This season alone, that slot killed Son of Zorn and Making History. Now, it doesn't really fit anywhere else on Fox's schedule, as its "out there" nature makes it more at home with the animation stuff than, say, with New Girl and The Mick. So, that rules out Tuesday nights, which is the only other place Fox does comedies. Another problem is that Fox Sunday night just hasn't been strong since they abolished the Animation Domination block. The Simpsons is a decent performer, and they keep it around to break records, while Family Guy is a shell of its former self, yet they don't want to be the network that canceled it TWICE. Last Man on Earth is constantly a show on the bubble. Sunday nights need a shot in the arm, but this isn't the show to do it. I don't see this one having legs.
The Gifted – This is the one everyone's got their eyes on. A spinoff of the X-Men films, this show follows a family on the run when they discover that their kids are mutants. It doesn't help that their dad is a former mutant hunter, so it's his employers who are after them. I mean, it looks OK, but I didn't wet my pants or anything. It'll be really hard to do anything mind-blowing with a weekly TV budget, but the pilot was directed by Bryan Singer, so that's gonna put butts in seats. Hell, if Gotham is going into season 4 (now on Thursdays at 8), I think this thing can survive. It's probably pretty expensive, but Fox has been wanting to expand their comic offerings (after all, Black Lightning was originally meant for them), so this will be a good fit for the post Lucifer slot. Speaking of Lucifer, I never thought I'd see the day when a show about The Devil would air during the 8 PM hour (its new timeslot). I wonder how they feel about that in the Bible Belt. After all, I originally said they weren't gonna let the show survive, and here it is entering season 3. I sure called that one wrong!
The Orville – I love the idea here, as it's basically Galaxy Quest: The Series. I mean, it's clear Seth MacFarlane has an affinity for Star Trek, even if he's spent more time reenacting the Star Wars saga on Family Guy. I'd love for this show to work, but I'm sure it's on the expensive side. Now, Seth's got a relationship with Fox, but I wouldn't be surprised if they canceled it. It looks like the kind of show Fox loves to cancel. Now, it's going up against Scandal and This Is Us, but I don't think they share an audience. However, Arrow has been moved to Thursdays at 9, which I feel is its closest competition, as far as the male 18-49 demographic is concerned. There's no way it wins its timeslot, so the question is what will Fox consider a "success" as far as its ratings go?
So, Fox's moves are interesting. Lethal Weapon moves to Tuesday at 8, where it'll go against The Voice, NCIS, and The Flash. It won't win the timeslot, but maybe it can take some of The Flash's audience away from it. The Mick nows leads into Brooklyn Nine-Nine, as it's now the stronger comedy, while Nine-Nine narrowly got renewed. On Wednesday, they moved Empire to 8, hoping it'll be a good lead-in for Star. I honestly don't think Star is a winner, and I think the only reason it got renewed was because A) it was created by Lee Daniels and B) its initial run was too short for them to gauge whether or not it was a success. For people looking for a nighttime soap as sudsy as Empire, they're probably gonna choose the Dynasty reboot over on The CW, airing at the same time as Star. Meanwhile, Gotham moves to Thursday at 8, where it'll go against The Big Bang Theory and Grey's Anatomy. I think its biggest threat, however, comes in the form of Supernatural, now at 8 over on The CW.
Fox's midseason bench doesn't look too strong. I'll take a quick look at those shows:
LA To Vegas – It's a show about the antics of a flight crew that handles the weekend LA to Vegas route. I don't care who's producing the thing, this is gonna be just another forgotten Fox sitcom.
The Resident – Another "young doctor doesn't play by the rules" show. It's got Emily VanCamp, so that's a plus. It could work. It looks very "Fox".
ABC
ABC didn't really do anything too drastic, with only a couple of new shows and a few moves.
Ten Days In The Valley – Kyra Sedgwick plays a workaholic TV writer whose daughter goes missing. So, the show revolves around the hunt, and the fact that she can't trust anyone around her, yadda yadda yadda. ABC probably feels like Sedgwick was quite the "get" after her critically acclaimed run on The Closer, but I just don't know about this show. There's nothing special about it. Sure, there will be twists and turns, but the fact that you can already predict those twists is what's working against the show. Airing Sunday at 10, its only scripted competition, however, will be Madam Secretary over on CBS. I don't think Madam is gonna destroy it, but I simply think this show is going to struggle to both find an audience and also keep that audience engaged. And what would a season 2 look like? I don't think this is a winner.
The Good Doctor – Fresh off A&E's Bates Motel, Freddie Highmore stars as a young surgeon with autism. It's from the creator of House, so you kinda know what you're gonna get there. Ya know, he's a miracle doctor who doesn't do shit by the book. I really like the cast, with Richard Schiff (The West Wing), Hill Harper (CSI: NY), and Antonia Thomas (Misfits). I probably won't watch it, but it could find an audience. The trick will be whether it genuinely portrays what it would be like to be an autistic surgeon. A lot of special interest groups will probably be keeping a close eye on this one, and I think a lot of people will be talking about it. Scheduled Monday at 10, its main competition is Scorpion and The Brave. I think it'll do fine.
The Mayor – A young rapper decides to run for mayor in order to get attention on his mixtape. Then he wins, and has to figure out how to actually be mayor. This sounds terrible. This is the kind of thing that would've gone straight to DVD starring fat Anthony Anderson back in 2001. I think the network was just desperate to get into bed with Daveed Diggs because of his Hamilton pedigree. While it will have Black-ish as its lead-in, it's slotted where Imaginary Mary and The Real O'Neals went to die. Just like Tuesday 10 PM is the Death Slot, 9:30 isn't much better. This thing simply doesn't have legs. I just hope it lasts long enough for the rapper and Lea Michele to become a couple.
The Gospel of Kevin – This looks like a reboot of Highway to Heaven. Jason Ritter plays Kevin Finn, who supposedly "isn't a good guy", even though the trailer doesn't elaborate on why someone would think that. Anyway, one night he discovers a meteor, which actually contains an angel, played by comedian Cristela Alonzo. She's gonna be his spirit guide, as he travels to country to gain his powers and change the lives of others. Yeah, it's in the Tuesday Night Death slot, so that's certainly a strike against it. Typically, new shows in the Tuesday 10 PM slot fail for ABC. Agents of S.H.I.E.L.D. only survived because it was a veteran, and even it got banished to Friday. Nothing can survive at in that slot, for whatever reason, and I don't see Kevin bucking that trend. This thing is simply too high concept, and I'm not sure America's ready for another angel show right now. This one doesn't have a prayer.
Let's talk about ABC's moves. Shark Tank moves to Sundays at 9. I don't know about that one. I know they're rebranding Friday nights, but now it'll be going up against football and NCIS: LA. I think this is only temporary, as it'll eventually find a new home on the schedule – perhaps Tuesdays at 10? One that's kinda controversial in my mind is the Minority Block they've created on Tuesday night. Things kick off with the struggling Hecks of The Middle, who're then followed up by the Asians of Fresh Off The Boat, and the Blacks of Black-ish and The Mayor. I haven't seen something this calculated since the days of UPN. Still, I guess we should just shut up and be glad for the representation. It's weird because ABC's Wednesday night is their comedy crown jewel, though they're clearly trying to take back Tuesday. It's just a question now of how they're branding those nights. I get that they don't want to move Modern Family, but Black-ish benefited from the 9:30 Wednesday timeslot because, even though they were different races, the Dunphys and the Johnsons occupied the same socioeconomic class. That's got to translate into some sort of data for ad buyers. I guess you could say Black-ish "graduated" if they feel it can survive without Modern Family protecting it, but I hate that its old timeslot was given to American Housewife, which I'm kinda surprised was renewed. On Friday, Once Upon A Time moves from Sunday, while Agents of S.H.I.E.L.D. will take over the 9 PM slot once Inhumans ends its run. A lot of folks feel like this is the death knell for both shows, since a move to Friday is always seen as a death sentence. I've never understood that, though, because if nerds truly have no lives, then shouldn't they be home to watch these shows? Anyway, these shows are still on the air because they perform well on DVR/internationally, so their ratings clearly aren't the only deciding factor.
Oddly enough, ABC's most interesting new shows are being held for midseason. Since they won't show up until January, I'm only gonna do some quick drive-by thoughts on them:
Alex, Inc – Zach Braff quits his successful job to start a podcast company. This is gonna look so dated when we look back on it, kinda like Selfie (remember that show?). It's apparently going into the Sunday at 10 slot, so I guess Ten Days In The Valley will have wrapped by then. CBS will still probably have Madam Secretary, but Sunday Night Football will be over, so it'll be interesting to see what NBC puts against it.
The Crossing – Steve Zahn is a small town cop who gets pulled into a mystery when a bunch of refugees from the future (!) wash up on his beach. I know I said I don't like saga shows, but I really liked this trailer, and I can't wait to see what this show is all about.
Deception – a cool as shit illusionist helps the FBI solve crimes. It's SUCH a procedural, and there's the whole will they/won't they trope between him and the lady agent, but I don't care. It looks so slick! I can't wait.
For the People – A new Shondaland show about young sexy lawyers doing young sexy lawyer shit. It'll be right at home in TGIT, especially once Scandal ends and frees up a slot.
Splitting Up Together – This is a movie, not a show! It's good to see Jenna Fischer again, and I've loved Oliver Hudson since Rules of Engagement. It's basically about a married couple trying to manage a "conscious uncoupling" while keeping their sanity. And there's the slight hint that they may realize new things about each other and want to stay together. I have no idea how this is gonna go, but I'll check it out.
Let's revisit that Tuesday night situation, though, shall we? I feel like Black-ish is only keeping that slot warm for Roseanne's 8-episode run that debuts in 2018. They wouldn't use it to kick off the night, as Roseanne's blue collar humor doesn't necessarily translate at that hour, and I hardly see them bumping Modern Family on Wednesday night. So, I could see Roseanne returning to her Tuesday 9 PM roost of yesteryear. By this point, of course, The Mayor will already have been canceled, but Roseanne pairs better with The Middle than with Black-ish. I see a lot of comedy moves coming midseason for ABC.
CBS
CBS is "America's Most Watched Network", so they're not making too many moves. Let's take a look at their new shows.
Wisdom of the Crowd – Jeremy Piven, with a fresh set of hair plugs, stars as a software developer who creates a crowdsourcing app to help solve the murder of his daughter. Sounds a lot like Person of Interest, right? I mean, didn't they have a machine that predicted crimes or some shit? I dunno. I never watched it. I just know it starred Jesus after he couldn't get any work anywhere. Anyway, you should really watch this trailer because it contains stuff that is totally possible, and I'm not sure that's such a good thing. It's probably where society is heading, but the idea of crowdsourcing evidence to solve crimes just sounds like there are SO many things that could go wrong. As you see in the trailer, they're gonna play the long game with the case surrounding Piven's daughter, as that takes a backseat to the app being used to help the cops solve other crimes. CBS audiences are older and not very tech savvy. They don't like when their shows get too "techy". Sure, Person of Interest lasted 5 seasons, but take a look at Pure Genius from just this season. It was about a young tech billionaire who was gonna use cutting edge technology to cure all the world's diseases. It was canceled after its initial 13 episode order. I know Piven can be polarizing, so I just don't know about this one. Luckily, it's scheduled Sunday at 8, with no scripted competition other than The Simpsons, so it should have room to breathe.
9JKL – HATE the title. It sounds like text speak or some shit. Instead, it's about 3 apartments. Recently divorced actor Mark Feuerstein moves into apartment 9K, which happens to be between his parents, Elliot Gould and Linda Lavin, in 9J and his brother and his family in 9L. So, it's a multigenerational, multi camera sitcom, starring a bunch of folks who tend to star in shows that are canceled. Again, I think the title hurts it, but it's the kind of show that CBS could take or leave. The Big Bang lead-in should definitely help it, but the true test will be when Bang moves back to Thursday. I don't think it'll be a breakout hit, as it's not exactly reinventing the wheel, but it might end up on the bubble and eke out a second season if CBS doesn't have a deep bench next pilot season.
Me, Myself, and I – Oh, boy. Where to start with this? OK, we follow the main character at 3 different points in his life: age 14, when he meets the love of his life, age 40, when he's newly divorced and trying to put his life back together, and age 65 when he's reunited with the love from age 14. This show is doing A LOT! The casting is what makes it, though. The kid is a newcomer, but I think audiences will take to him like they did Sean Giambrone as Adam Goldberg. The 40 year old is a hapless loser, played capably by SNL's Bobby Moynihan. Meanwhile, the 65 year old is played by Night Court great John Larroquette. Oh, and Jaleel White must've spent all his Urkel money, 'cause he plays the 40 year old's best friend. For me, the casting is what sells this show. I really want it to succeed 'cause I like everyone involved. It's just going to be tricky to navigate 3 different time periods, and is there some sort of master 7-season plan where everything converges? I'm really pulling for this one, but its quirkiness asks a lot of its audience – especially since it's going to dance around CBS's Monday schedule for the first few months.
SEAL Team – More soldier shit, and this time the team is led by the sidekick from Bones, while taking assignments from Don Draper's "third" wife. It's the familiar trope of "They do such terrible shit out there that it's hard for them to adjust to civilian life when they're home." Out of the three soldier shit series debuting this season, however, I think this one has the best chance of renewal based on the fact that it appeals to the NCIS/CSI sensibilities of CBS's built-in audience. Fun fact: the lead role was originally going to Jesus himself, Jim Caviezel, but was recast when Caviezel left the project over creative differences. He might've brought the Person of Interest audience with him, but seeing as how Bones ran for 12 years (and don't forget Angel), Boreanaz probably has a deeper fanbase.
Young Sheldon – This is such an interesting experiment: a single camera prequel to an aging multi camera sitcom. I know CBS wants to keep The Big Bang Theory machine chugging along, especially considering it'll most likely be done in two years. I just always felt like a Sheldon was a Less Is More kind of character. I don't need to know about his childhood because I get enough of a glimpse from his anecdotes. I feel like the audience that enjoys him actually enjoys Jim Parsons's portrayal of him, rather than the character himself. On his own, Sheldon is kinda unlikeable, due to his lack of social skills and decorum. Since he's on the spectrum, however, that's all forgiven. Now, I think Iain Armitage does a pretty capable job of being a young Sheldon, but he's also very off-putting to the viewer. I'm not sure anyone is going to root for him. Instead, you kinda feel sorry for the people in his orbit: his family, his teachers, etc. They simply live in a different world than he does. I will say that Zoe Perry does an amazing job portraying a younger version of Sheldon's mom, played by her real-life mom, Laurie Metcalf. One of the biggest complaints about The Big Bang Theory is that its humor kinda appeals to the lowest common denominator. It might be a show about smart people, but it's not necessarily a smart show. That said, the single camera format tends to be used for smart shows, i.e. Modern Family, Arrested Development, etc. Will the traditional TBBT audience migrate over to this new show and format? I'll be very interested to see how this does.
S.W.A.T. – Ah, the show based on the movie based on the show. I wasn't sure about this at first. I honestly didn't see Shemar Moore as a leading man. I mean, he couldn't even carry Soul Train back in the day, so how could he headline his own series? Anyway, the captain from Stargate Universe shoots a kid, and gets fired (can you believe that justice?!), so his S.W.A.T. unit is handed over to Shemar Moore. Now Moore's forced to police the inner city neighborhood in which he grew up. There's gonna be a lot of Black Lives Matter vs Blue Lives Matter stuff going on here. What happens where you're both? The show is executive produced by Justin Lin (Star Trek Beyond, Fast & Furious 6), but something about this feels like a late 90s NBC show instead of a 2017 CBS series. The same way we may not be patriotic enough for soldier shit shows right now, I'm not sure this is the show that's gonna redeem cops in a lot of folks' eyes. It kinda fits CBS's demographic, but they don't do so well with the TV shows based on movies (Training Day, Rush Hour). It's going against How To Get Away With Murder, which is the lowest rated of the Shondaland dramas, but it's also going against NBC's Law & Order Menendez spinoff. Even with limited competition, I don't think this one gets a second season.
And while this isn't going on the main network, it's still a CBS show. Star Trek: Discovery. All I can say is "NO!" "NO! NO! NO! NO! NO!" I don't know what I wanted, but this wasn't it. I know some folks are so desperate for new Trek, but I want it to make sense, and I want it to be good. I knew a prequel was the wrong move because technology has come so far, so you can't help but make it look better than The Original Series, though it should look less advanced due to when it's set. A lot of people are gonna "cape" for it because it has a strong, Black woman as the protagonist, but those people can't see the forest for the trees. Everything about this looks wrong to me. It's funny that so many of us were wondering how we were gonna pirate this show, but after seeing this, I have no interest. It looks like a well-made fan film. Pass.
Looking at CBS's moves, they really played it safe. On Sunday, NCIS: Los Angeles and Madam Secretary both move back an hour, filling the slot left by Elementary (coming back midseason), and making room for Wisdom of the Crowd. At this point, CBS is the only network with scripted drama on Sunday night, so I think they'll do fine. Monday is in constant flux, depending on whether or not its football season. When the season starts, The Big Bang Theory will kick off the night, before it eventually moves back to Thursday, ceding its timeslot to Kevin Can Wait (which will start the season at 9 PM prior to the move). Once football ends, Superior Donuts will return to take the 9:30 slot occupied by new comedy Me, Myself, and I (which will shift to 9 PM). Whew! See, that's CBS's big problem: they move their "iffy" shows around so much that they can't find an audience. 2 Broke Girls was all over the schedule this season before it got the chop. Even if folks don't watch TV live anymore, these moves make them forget a show even comes on anymore. On Wednesday, Criminal Minds shifts to 10 to make room for David Boreanaz's Seal Team. Thursday and Friday remain pretty much the same. Like I said, other than the Monday kerfuffle, CBS played it pretty safe while introducing more new shows that the other networks.
The CW
Finally, we come to The CW where moves abound. First, however, let's look at the new shows.
Valor – More soldier shit, only this time it's with overacting pretty people and a dash of PTSD. It falls into the category of something I'd watch as a movie, but I just don't like getting on board "saga" shows these days because they have so many layers, and run the risk of being canceled before answering all, or any, of their questions. If they're smart, this is a one season storyline, and then they'll have to reinvent the show for season 2. That said, from what I see, I don't think they need to be rushing to figure out a second season quite yet. Airing Monday at 9, it'll probably get trounced by The Gifted over on Fox, as they both seem to be male-skewing shows, and I see Fox winning this round. I also don't feel like Supergirl is the proper lead-in series, but they seem committed to keeping her kicking off Monday nights.
Dynasty – I'm too young to have watched the original, but this reboot is The CW's bread and butter. I don't know if the characters or plot points are the same, but it's rich, pretty White people doing trifling shit to each other. And it's by the producers of The O.C. and Gossip Girl? Yeah, they'll get a good 4-5 seasons out of this. This isn't the first franchise The CW has resurrected, as they also did it with 90210 and Melrose Place. The latter didn't go so well for them, but the former was a reliable staple of their schedule for 5 seasons. I can definitely see the same here.
Black Lightning – It looks like your standard Berlantiverse show, even if it takes place in its own universe. The question is whether or not "The Community" is going to support it. People always plead for diversity, but then they don't show up when it's time. If you put out a Black Lightning comic right now, it would not sell. It just wouldn't. So, will White audiences want to watch a show about a Black inner city vigilante trying to clean up the streets – especially when there's no lure of a crossover with the shows they already love? It's being held for midseason, so maybe it'll take over Legends of Tomorrow's timeslot once it airs its unusual number of episodes (seriously, they have, like 16-episode seasons over there for whatever reason). Here's the kicker, though: according to the network, the show won't take place in the established Arrowverse, mainly due to logistics. It will be filmed in Atlanta, while the other shows film in Vancouver. As such, they're also not planning a 5-way crossover between the shows. That last part makes me kinda glad, as I didn't really think they tuck the landing with this season's 4-way "Invasion" crossover. People might come out for this, but they might not. I really don't know which way the wind blows with this one.
Life Sentence – This is a movie, not a TV series. A young girl who thought she was dying finds out she's cured and now has to learn how to live her life. I'd like it to survive, as it's co-executive-produced by Bill Lawrence of Scrubs fame, but this has as much staying power as this season's No Tomorrow. Oh, you never even heard of No Tomorrow? It was about a young woman who thinks the world is going to end, so she has to learn to live life to its fullest in the time that she has left. Yeah, kind of the reverse of this. It got canceled after its initial 13 episodes. Anyway, it's cute and quirky, but I figure there's enough there for about 90 minutes – not a full season. Anyway, it's pretty clear why they're holding this lil midseason.
Now, let's talk about the moves because they are drastic. Riverdale moves from Thursday to Wednesday at 8, pitting it against Empire, The Blacklist, Survivor, and The Goldbergs. The show has a following, though, so I really don't think this move will hurt it too much. If anything, it'll give White folks a sudsy alternative to Empire at the same time. On Thursday, Supernatural moves to 8, while Arrow, ceding its timeslot to Riverdale, now occupies Thursday at 9 – pitting it against This Is Us, The Orville, and the final season of Scandal. Poor fucking Arrow. That is not an enviable place to be, but DVR might help it. If it gets absolutely killed, six seasons was a good run. I think it'll make it to seven, but this move does it absolutely no favors. On Friday, Crazy Ex-Girlfriend moves to 8, while Jane the Virgin moves from Monday at 9 to Friday at 9. Online buzz is what keeps Crazy on the air, so maybe they're hoping that'll be the case for Jane? I know Jane has a fanbase, and Supergirl wasn't the most logical lead-in for it, but Friday is always such an uncomfortable situation.
Anyway, after all of this, I think ABC has the best new offerings, though they're holding most of them til midseason. I feel like NBC has the most stable schedule, and they're taking the fewest risks, but CBS has more new Fall shows that I'm genuinely curious about. So that's why CBS won the upfronts and had the West Week Ever.