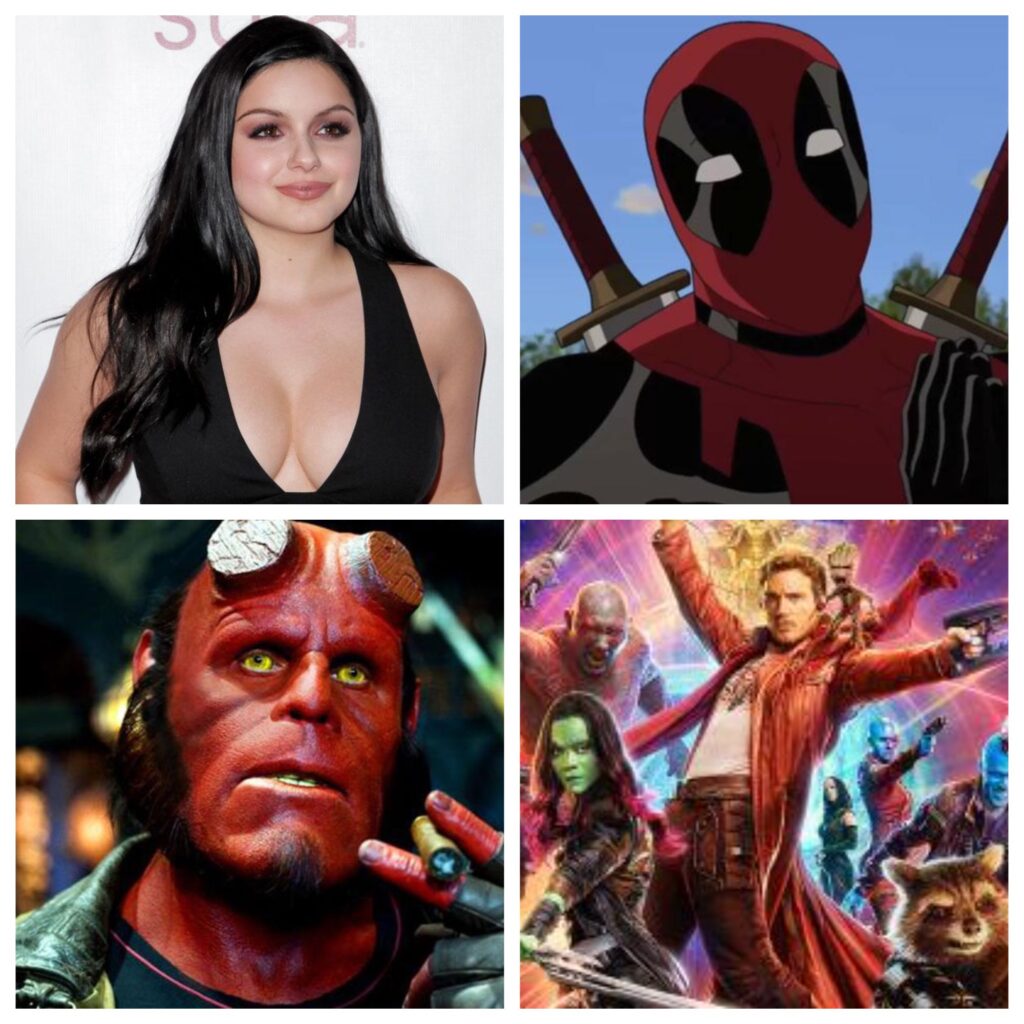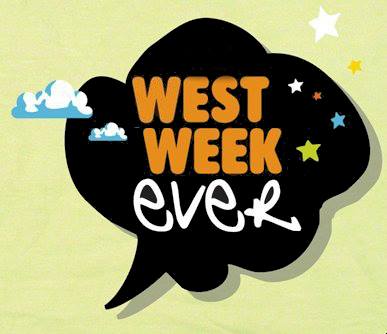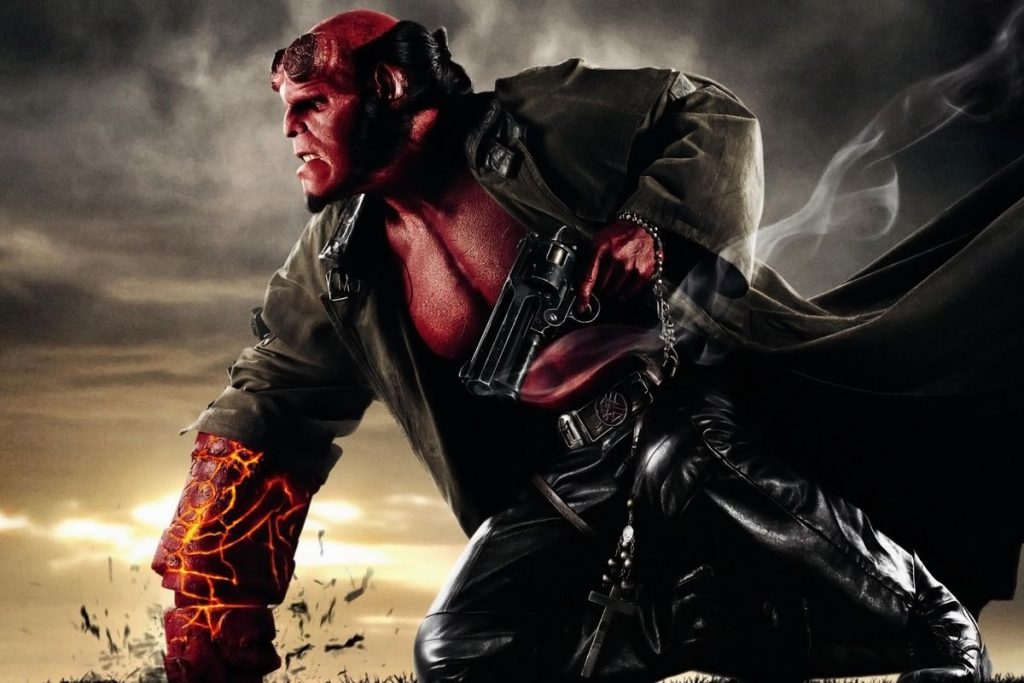 In movie news, it was reported by Hellboy creator Mike Mignola that there will be an R-rated Hellboy reboot film. Hellboy: Rise of the Blood Queen will star Stranger Things's David Harbour in the title role, and will be directed by Neil Marshall (The Descent). As most fans were holding out for a Hellboy 3, this news came as quite a surprise. Still, it won't star Ron Perlman, nor will it be directed by Guillermo Del Toro, so folks are a bit hesitant. I think Harbour will be good in the role, and I remember enjoying The Descent, so I think the franchise is in good hands if the intent is to scare the audience.
We got a trailer for Blade Runner 2049, which did absolutely nothing for me. Back when I was in college, I did a summer in London where I was supposed to be learning about globalization. Instead, the professor had us watch Blade Runner. I still don't know how the two topics tied together. Anyway, I hated that movie. It tried too hard. Like Peter Griffin describes The Godfather, it insists upon itself. It wants to be so deep and mysterious, with its whole "Is Decker a Replicant?" thing. I just wasn't a fan. So this sequel isn't exactly on my Must Watch list, which is a shame seeing as how I've loved Ryan Gosling since Breaker High. Yup, even in Young Hercules. Some folks seem excited for this film, though, so good for them I guess.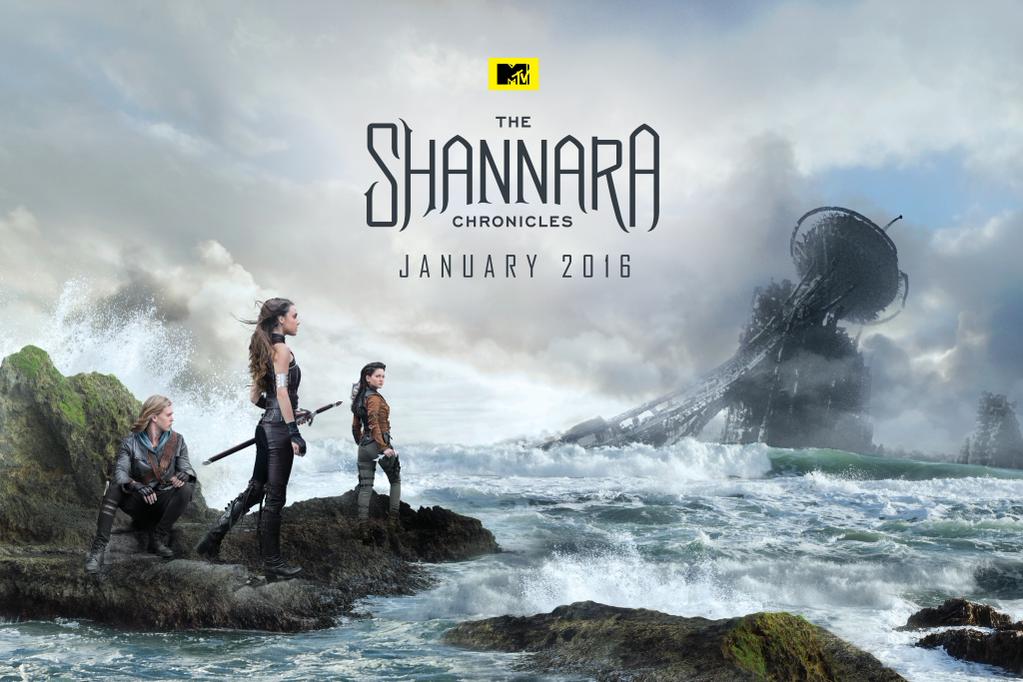 Over on cable, shows are playing musical chairs. The Untitled Black-ish Spinoff that we talked about last week may now be moving to Freeform It seems that the audience that tuned in were a bit lower than what ABC would like to see for a Wednesday night, but the demographics are perfect for the show to be on Freeform. Meanwhile, fantasy series The Shannara Chronicles is moving from MTV to Spike TV (which will soon be rebranded as The Paramount Network). I never watched Shannara, but it didn't seem like the kind of thing that belonged on MTV, except for the fact that it starred pretty teens. I'm not even sure Spike is the right home for it, either, but maybe this is a hint as to how they're planning to use The Paramount Network.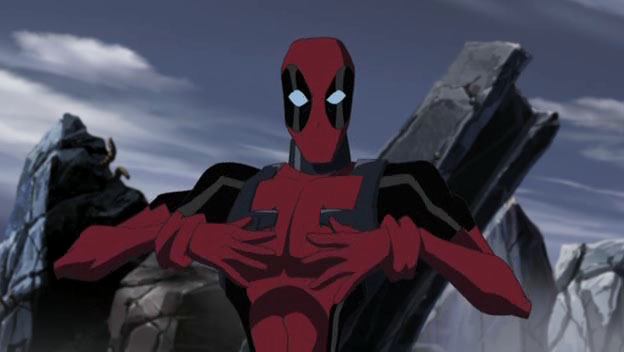 Speaking of cable, out of nowhere it was announced that Donald Glover would be the showrunner for a Deadpool animated series on FXX. Yeah, that Donald Glover. It's odd that we're not getting season 2 of Atlanta until 2018 at the earliest because of his other commitments, but he's gonna have time to do this? He'll be running the show with his brother Stephen, but it still sounds like a tall order. I'd rather have Atlanta. Plus, this just feels like it's gonna be Marvel's Archer. 10 episodes have been ordered for a 2018 debut.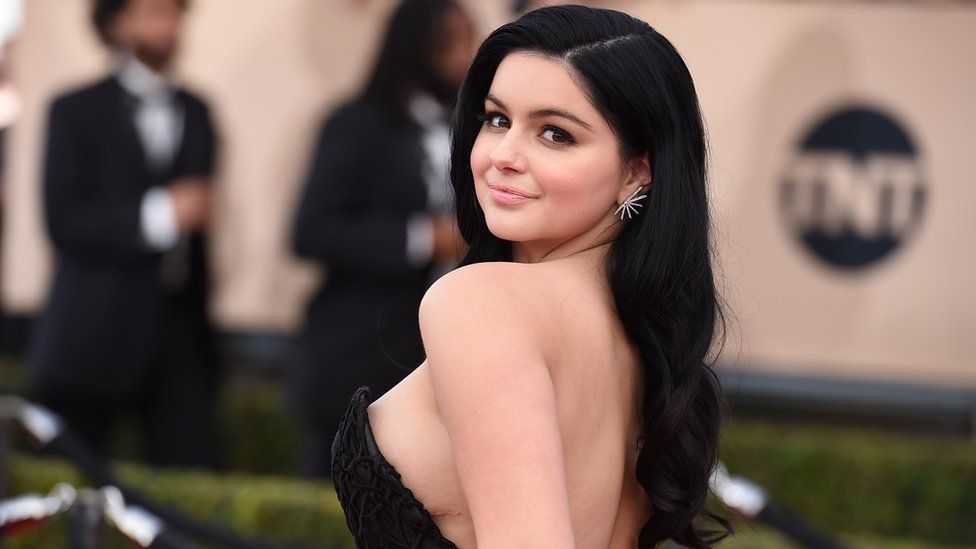 On basic TV, Modern Family scored a 2-season renewal, with the grown-up cast members getting a raise from $350,000 to $500,000 an episode. The contract negotiations came down to the wire, but in the end ABC was able to keep its Wednesday night lynchpin. I honestly feel like this show should've ended 3 years ago. I stopped being able to really relate to them when I realized they whole upper middle class status made their lives unrealistic. They never seem to have money problems, they can take trips and do whatever they want. It's funny – the same reasons I hate Roseanne (they were so damn poor) is what I feel are missing from Modern Family. Plus, there's the elephant in the room in the form of Ariel Winter. Unless you've been living under a rock, she has grown up into what some might call "hot as shit", yet they still frump her up on the show because her character, Alex, is supposed to be mousy next to Sarah Hyland's Haley. If they really want to make these final (yes, I'm calling it: final) two seasons interesting, they will address this fact, and force Haley to realize she's no longer the "hot daughter". That might actually make me watch the show again.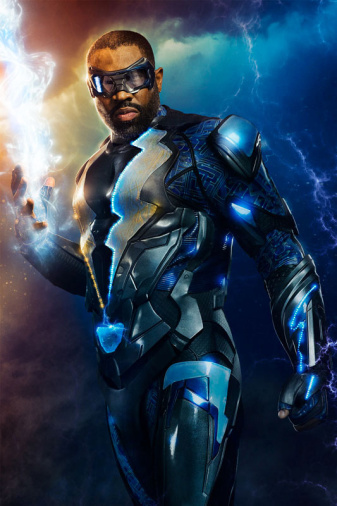 Meanwhile, The CW officially ordered Black Lightning to series. This would typically be seen as good news, but I can't help but feel like the Berlantiverse is too big and unwieldy at this point. Whenever a new show is introduced, the existing shows suffer. Everyone loved Arrow until The Flash came along. Then, they loved The Flash, yet felt Arrow had slipped. Then Supergirl and Legends of Tomorrow debuted, and The Flash suffered while Supergirl was praised. This has been something of a rebuilding season across the board. Supergirl had to adjust to a network switch, while Legends saw an increase in quality. Arrow saw a return to form, while The Flash is doing whatever it's doing over there. Flashpoint or some shit. The point is that the existing shows are finally heading in the right direction, but that doesn't mean it's time to introduce a new hero. In fact, I feel like Legends should be a proving ground. If a member of that team becomes a breakout fan favorite, then they get a spinoff. I'd be fine with Black Lightning as a member of the Legends, but I don't know if there's enough meat on that bone for him to have his own series. And can you imagine the FIVE-WAY crossover we're gonna end up with next season?! I was already disappointed by this season's uneven four-way, but to add another show to that? Sure, it'll be a weeklong event, but it isn't necessary.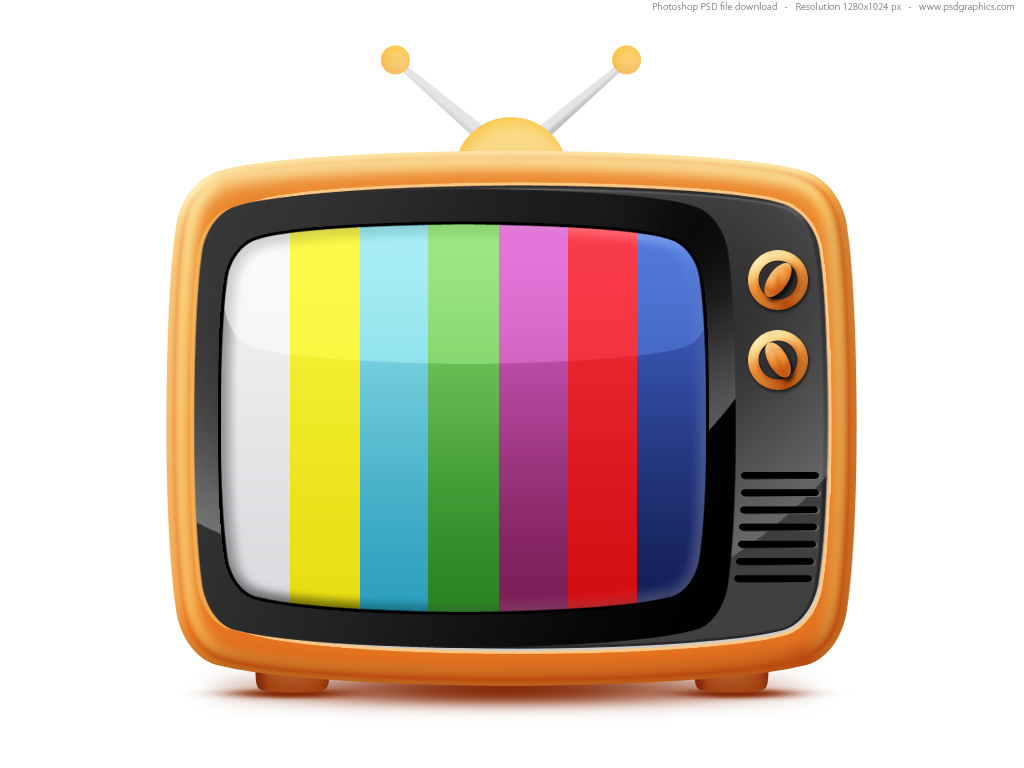 With the network Upfront presentations looming over the horizon, this is the time of year when your favorite show either gets another lease on life or it gets the chop. Here's the movement from the past 24 hrs:
Cancellations
Timeless (NBC)
Rosewood (Fox)
Last Man Standing (ABC)
Son of Zorn (Fox)
Making History (Fox)
APB (Fox)
Sleepy Hollow (Fox)
The Catch (ABC)
Imaginary Mary (ABC)
Powerless (NBC)
The Real O'Neals (ABC)
Secrets & Lies (ABC)
Dr. Ken (ABC)
American Crime (ABC)
Frequency (The CW)
No Tomorrow (The CW)
Renewals
iZombie (The CW)
The Originals (The CW)
Blindspot (NBC)
13 Reasons Why (Netflix)
Taken (NBC)
Last Man On Earth (Fox)
Gotham (Fox)
The Blacklist (NBC)
American Gods (Starz)
The Goldbergs (ABC)
Black-ish (ABC)
American Housewife (ABC)
Designated Survivor (ABC)
Agents of S.H.I.E.L.D. (ABC)
Once Upon A Time (ABC)
Great News (NBC)
The Bachelor (ABC)
Dancing with the Stars (ABC)
Shark Tank (ABC)
Chicago Med (NBC)
Chicago PD (NBC)
Chicago Fire (NBC)
Song of the Week
I'm trying something new. Every week, I'm gonna share a song/video that I discovered that week. Today, I give you Midland's "Drinkin' Problem". Yes, it's country, but I love the sound, as it's more of a bluesy 70s song than straight up country, and I LOVE the video.
Things You Might Have Missed This Week
Kelly Clarkson is reportedly in talks to be a judge on the revived American Idol on ABC. Seems like those talks were too late, though, as she has officially signed on as a coach on the next season of The Voice
Fox officially ordered X-Men tie-in The Gifted to series
Speaking of X-Men, Maisie Williams of Game of Thrones will play Wolfsbane in the New Mutants film. She will be joined by Magik, played by Split's Anya Taylor-Joy.
IM Global and Rebellion are teaming up to produce a live action Judge Dredd TV series, called Judge Dredd: Mega City One
Scandal will reportedly end after its upcoming 7th season
Direct from The LEGO Movie, Unikitty will be getting her own cartoon on Cartoon Network
Time to spot the pineapple, as Psych: The Movie will premiere on USA in December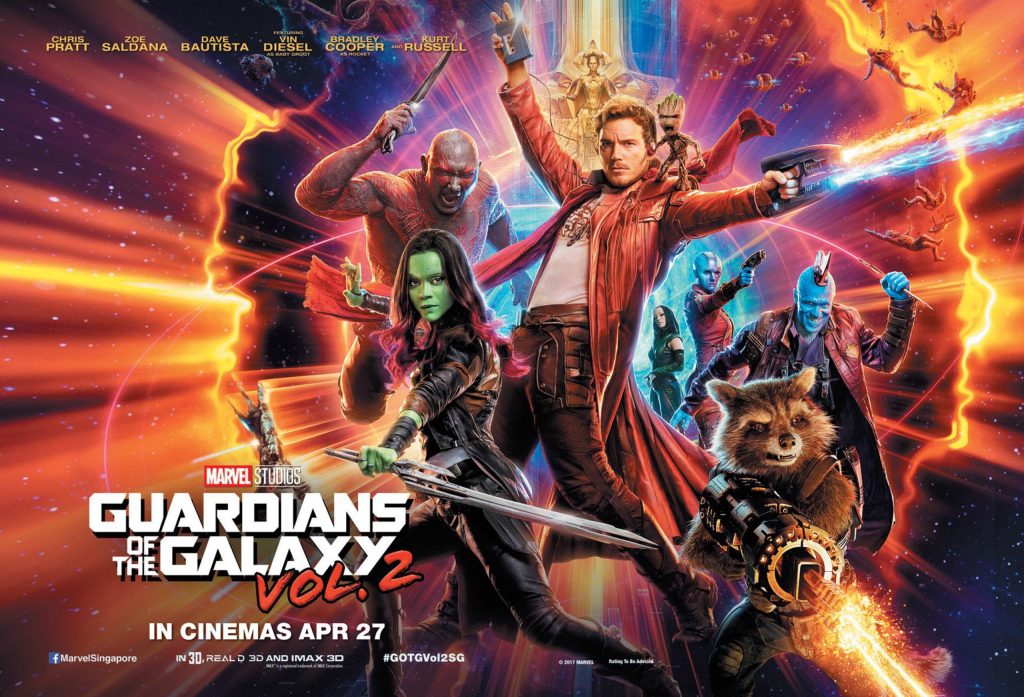 So last Thursday night I saw Guardians of the Galaxy Vol 2. I didn't mention it in last week's post because I'm trying to switch things up. It's unrealistic of me to expect that all of you are able to see a film on opening night, and I also feel like you're less likely to read my post if you think I might spoil something. So, I figured it best to sit on it a week so we'd all be on the same page. Anyway, what did I think of the film? I LOVED IT! I might even love it more than the original.
I'd say that this is probably the most emotional MCU film, as it's more about family and belonging than it is about Infinity Stones and Winter Soldier. Star Lord's story really hit home as a fellow child of the 80s, raised by his mom, who also didn't have his father in his life. Now, instead of being a god, my dad simply died. But I'm sure I probably also wished Michael Knight was my dad at some point in my childhood.
What's the movie about? Well, the Guardians are split up after a caper gone wrong. Half of the crew stays behind to fix their ship, while the other half go off with Star-Lord's long lost father, Ego. But all is not as it seems with Ego. And that's about all I'll say about that. I can't think of a single that I didn't like about the film. Actually, scratch that. There was one thing: The Watchers. They just looked hokey, and I would've been fine if they'd never been introduced in the MCU. That kind of stuff belongs in the Fantastic Four Fox movies, but I like to think the MCU is more grounded than that. Their appearance looked and felt cheap to me, but luckily it's only for a split second, unless you count their after credits appearance, too. Maybe it's just because I typically hate most things about Cosmic Marvel, but the Guardians movies have slowly brought me around.
Internationally, the film has already crossed the $500 million mark, so I think it's safe to say it's success. They're already talking about Vol 3 which, supposedly, will set up the next decade of the MCU. While I'm not entirely sure how I feel about that (again, I'm not a huge fan of Space Marvel), I'm eager to see how they pull it off. For all these reasons, Guardians of  the Galaxy Vol 2 had the West Week Ever.