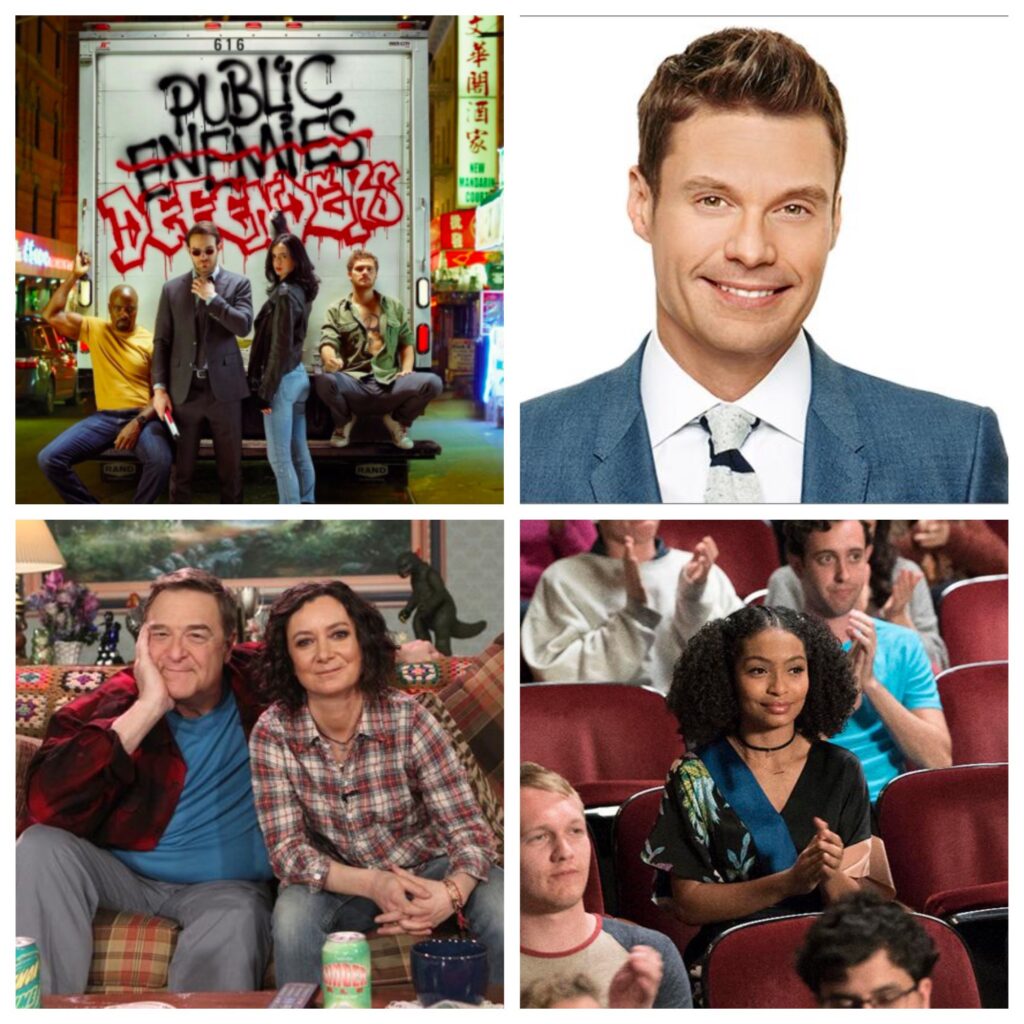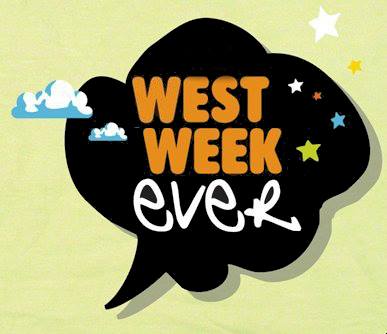 In TV news, we got the first trailer for Marvel's The Defenders series on Netflix. I dunno, y'all. I'll be the first person to tell you that I'm behind on these shows. At this point, I've only seen Daredevil season 1 and Jessica Jones. No DD S2, no Luke Cage, and no Iron Fist. Sorry, kids, but there just aren't enough hours in the day. Daredevil was a worthy bingeing experience, as each episode ended on a cliffhanger that MADE you have to check out the next episode immediately. Jessica Jones, not so much. It took me about 3 months to get through that show. Now, I enjoyed it, but it didn't demand that I consume it immediately. I'm eager to catch Luke Cage, but I wanna go in order, so that means I've got to meet the Punisher and Elektra first in Daredevil season 2. So, even though The Defenders comes out in August, I'll be lucky if I get to it in 2017. Anyway, I told you all that to make you see that my level of enthusiasm for this probably isn't as high as yours because I'm so far behind. That said, I thought this trailer looked hokey as Hell. The scene where Murdock comes into Jessica's interrogation felt like a bad fan film. Shit, the whole thing felt like a bad fan film. Remember when Playstation Network aired that Bendis Powers show? Yeah, it looks like that. Something about the cinematography of it all. And then they had to do another goddamn hallway fight. WE GET IT ALREADY! I just don't know about this one right now..
In other TV news, there are talks of a Roseanne revival, with ABC and Netflix interested bidding on the project. Laurie Metcalf, Aunt Jackie herself, reported that contracts have been worked out, so now they're just trying to sell the series. Right now, Roseanne (does she currently have a last name?), John Goodman, and Sara Gilbert would star, while Metcalfe says she's on board in some capacity. It'll be interesting to see how they pull this off, ya know with Dan being dead and all. Still, it ended with one of the most maligned series finales in television history, and they've got a chance to basically erase it. How many shows can say that? Anyway, I was never a huge Roseanne fan. They were just so poor and depressing. Are they gonna lose the bike shop? Are they gonna lose the loose meat restaurant? Is Fisher gonna stop beating up Jackie? I know their struggles resonated with certain folks, but not me. I actually liked the Lottery Season because I could say "Thank God their lives aren't such shit anymore!" Anyway, I'd bet money on this happening, so it's now just a matter of where it's gonna air. The big question is in which "universe" it will be set. After all, the finale basically laid out that everything since about season 4 of the show had been a lie, since Darlene actually ended up with Mark, Becky was the one with David, Jackie was a lesbian, etc. So, would we get the "true" Roseanne, or just more of what we're used to? And with Mark dead, and David on The Big Bang Theory, I don't really expect much from those characters anyway. I guess we'll just have to wait and see.
I was on my own last weekend, so I took the time to watch TV and catch up comics. Well, I didn't really watch TV, but it was on in the background. It provided the soundtrack to my comic time. What did I watch? CMT – Country Music Television. Yeah, yeah, you hate country. I don't care. I grew up on it, so it has a special place in my heart. Anyway, when I saw Brad Paisley's new video for "Last Time For Everything", I KNEW I had to share it with y'all. This thing is a love letter to children of the 80s, complete with tracking/tape distortion lines. I don't wanna spoil anything, so just check it out. Don't worry – the song's not about drankin', or a dead dog, or his wife left him; it's just a song about appreciating things when you have them because they won't always be there.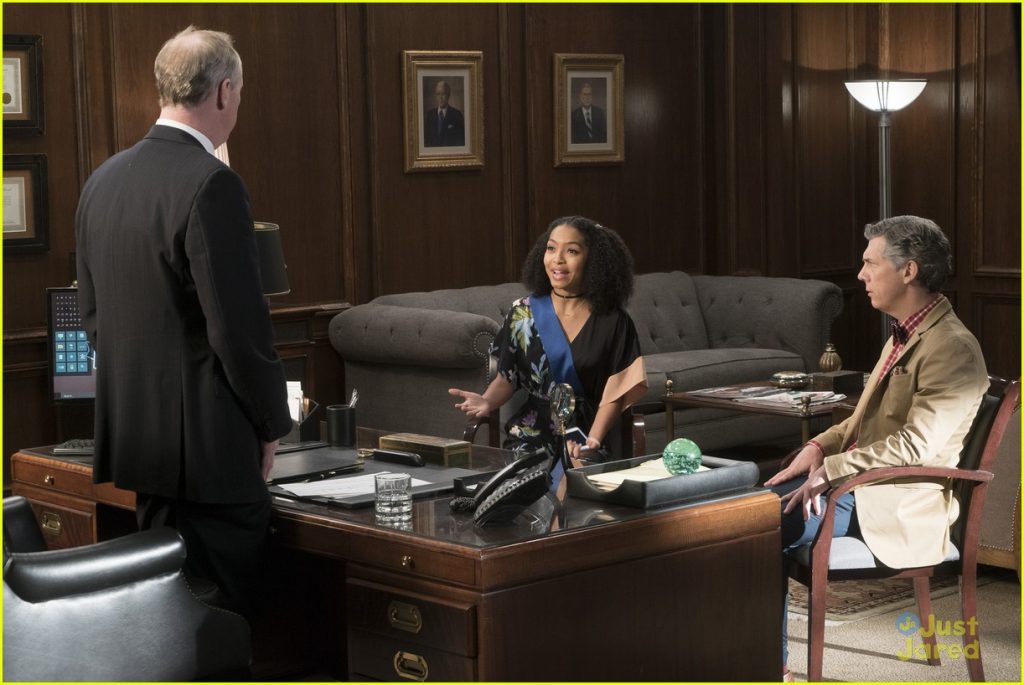 The backdoor pilot for the Black-ish spinoff aired this week. Oh, you don't know what a "backdoor pilot" is? It's when an established show gives up one of its episodes to try to launch a new show. Since it already has a built-in audience, it kinda tricks viewers into watching a new show that they otherwise wouldn't have checked out. Married…with Children had, like, 4 of them. Anyway, in Black-ish, Zoey went off to check out college, made a new best friend, and pissed off the Black Student Union. The whole episode was kinda hokey, but it worked. Chris Parnell was the spineless dean, which is basically every Chris Parnell character these days. And I love how they worked Deon Cole's Charlie into the plot. If the spinoff gets picked up (I mean, why wouldn't it?), I hope he gets a bigger role there than he has on Black-ish. If Black-ish is a modern-day Cosby Show, then this is its A Different World. And there ain't nothing wrong with that, really.
If you like useless gimmick items as much as I do, then make sure you pick up your Frork from McDonalds today. To celebrate the release of their three new Signature Crafted Recipes (Pico Guacamole, Sweet BBQ Bacon, and Maple Bacon Dijon), they're releasing a utensil that they know nobody needs, but hey, why not? The Frork is basically a fry holder, where the fries act as the tines of the fork. In the infomercial, complete with Anthony Sullivan appearance, they claim the Frork will help you scoop up the toppings that fall off your overflowing sandwich. I swear Anthony Sullivan killed Billy Mays 'so he'd get ALL that sweet infomercial work. But I digress…If you would like a Frork, check this link to see if one of your local McDonalds locations is giving them out today.
Things You Might Have Missed This Week
HBO has hired writers for FOUR potential Game of Thrones spinoffs. So, get ready for Match of Chairs, Bout of Seats, Mother of Dragons and, my personal favorite, Tits & Swords.
Warner Bros has pushed back its theatrical animated Scooby-Doo film two years to 2020.
Girl Meets World is officially dead, as creator Michael Jacobs was unable to find a new home for the series.
While this news is about a month old, FXX has decided against a fourth season of Man Seeking Woman, which wrapped up its 3rd season in March. The season finale was a fitting series finale, so I ain't mad.
Hot on the heels of its premiere, Hulu has renewed The Handmaid's Tale for a second season.
Surprising no one, Fox canceled the freshman drama Pitch, about the first female major league baseball player. Following on their heels, NBC canceled the Wizard of Oz update Emerald City.
It was reported that Gabriel Luna's Ghost Rider will be returning to Agents of S.H.I.E.L.D. for the season finale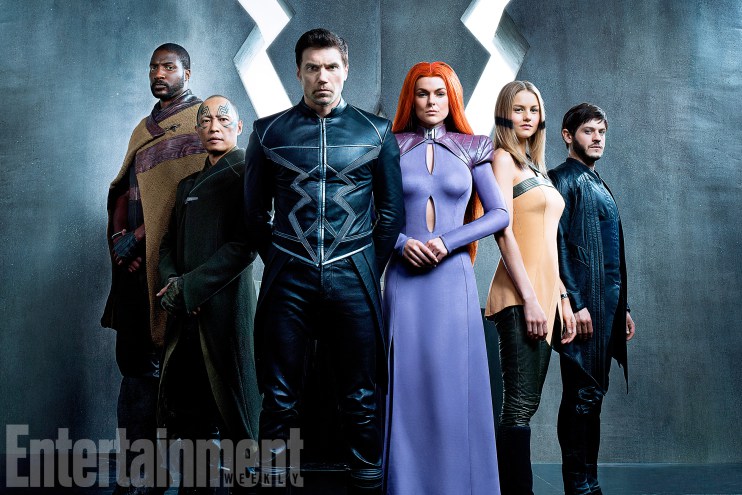 Speaking of Marvel TV, we got our first cast picture from Inhumans. KILL IT! KILL IT WITH FIRE!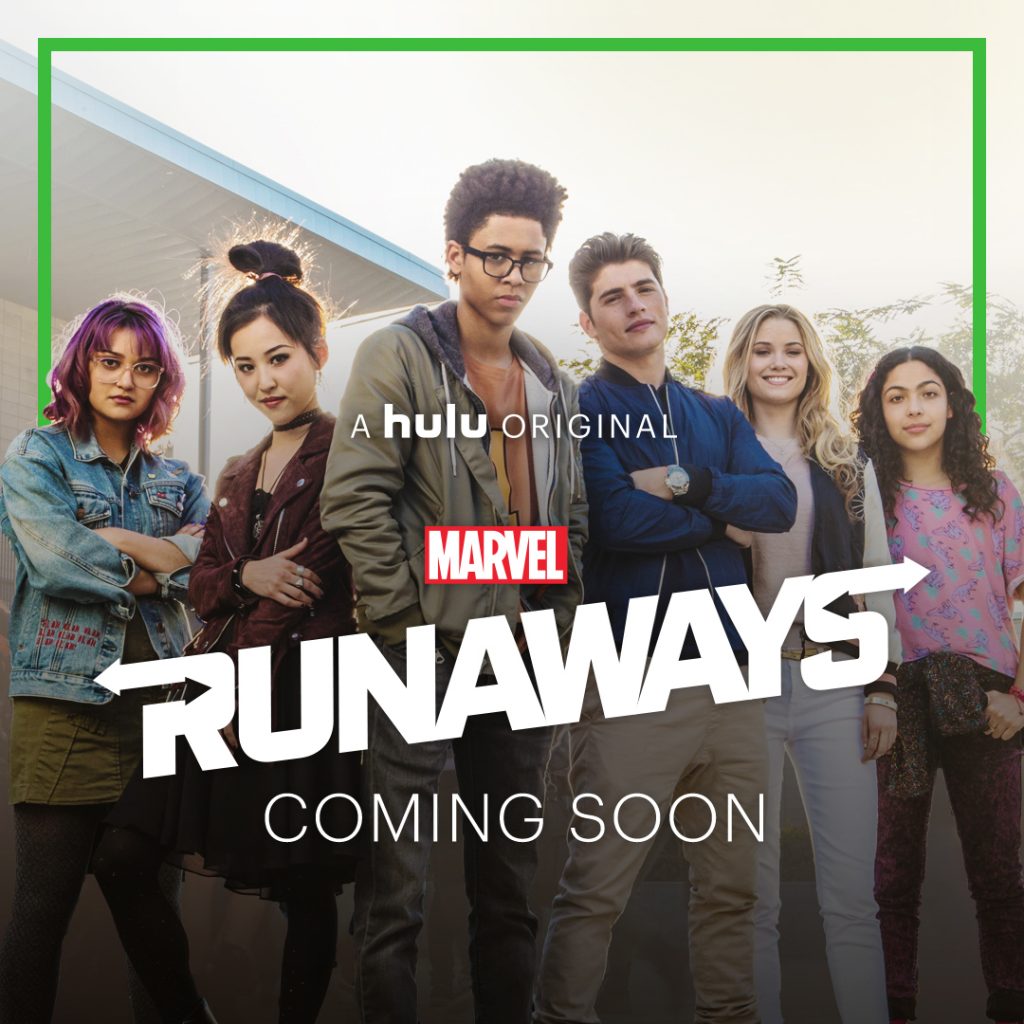 We also got our first look at the cast of Marvel's Runaways on Hulu. They look like the comic, but I still hate that they aged Molly. I like her more as a precocious child to balance them out.
A strike by the Writers Guild of America, which would've affected all corners of entertainment, was narrowly averted at the 11th hour
Morning Joe hosts Joe Scarborough and Mika Brzezinski revealed that they're engaged. Man, they shit in the company ink! That's the saying, right?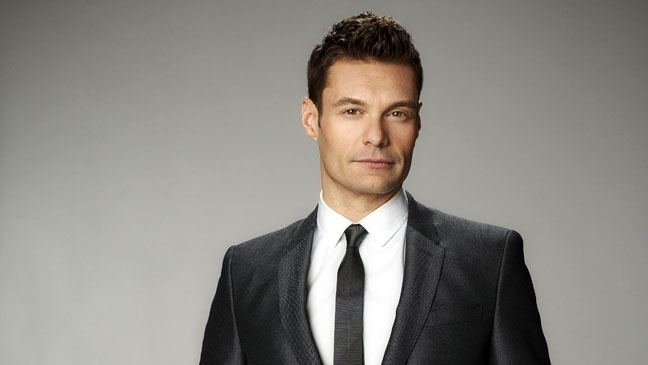 The biggest TV news of the week was that Ryan Seacrest was announced as Kelly Ripa's permanent cohost on what will now be called Live with Kelly & Ryan. This bothered me so much! First of all, I was really kinda hoping an underdog, like Fred Savage, would get it. And if they had to go with a media person, they had Anderson Cooper and Andy Cohen on the list. But Seacrest?! The dude's empire is based in LA and, yes, he has an empire. He's a modern-day Merv Griffin, producing Keeping Up With The Kardashians, Shades of Blue, and Dick Clark's New Year's Rockin' Eve with Ryan Seacrest. He also has a daily syndicated radio show, On Air With Ryan Seacrest, as well as hosts the weekly American Top 40 countdown. With all that going on, you'd think he'd stay in LA instead of taking a job from a New Yorker. Instead, iHeartMedia has built a radio station in the ABC Studios building so that he can do his radio show immediately after taping Live. The plan is for him to stay in New York Monday-Thursday to film Live, he'll pretape Friday's show on Thursday, and then he'll spend Friday-Sunday in LA.
But that's not ALL the Seacrest news this week. You see, talks of an American Idol revival have heated up again. I wrote about it a few weeks ago, when NBC and Fox were both interested in the show – NBC especially because they could, then, reduce The Voice to one cycle a year. Those talks fell through, but now it appears that ABC has gotten into the game, with one stipulation: there's no Idol without Seacrest, so the show would have to move to New York so he could continue to host. The show's production company, Fremantle, insists that it stays in LA. ABC wants to announce it during the May upfronts, which occur in two weeks, for a Fall 2018 premiere (yeah, it ain't gonna be ready by this Fall). So here's the plan on how that would work: Fremantle wants to air Idol on Sunday nights from LA, where Seacrest would then fly to NYC after the show in order to make it in time to film Live Monday morning. After filming Monday's Live, he would then fly back to LA for the Idol results show. Once that's over, he would fly back to NYC in time for Tuesday's Live. My God! The live portion of Idol is only 10 weeks, but that is a grueling schedule that I wouldn't wish on anyone. So far, however, it seems that ABC's plan would be to air Idol on Mondays, to go head to head with The Voice, so this plan wouldn't work.
Say what you will about Seacrest, but I've always admired the dude's work ethic. He doesn't seem to know the word "no", and he's constantly building his brand. With the exception of the short-lived On Air With Ryan Seacrest TV show (which is conveniently missing from his Wikipedia entry), he doesn't really fail at anything. I guess hard work and determination really can take you places. I'll tell ya, back when he was hosting Click and Gladiators 2000, I had NO CLUE he would become as big as he is. He makes me wanna go out and get 3 more jobs. Then again, I wouldn't have his net worth of $330 million, but it'd be a start. Anyway, for taking all the jobs, while growing in power, Ryan Seacrest had the West Week Ever.