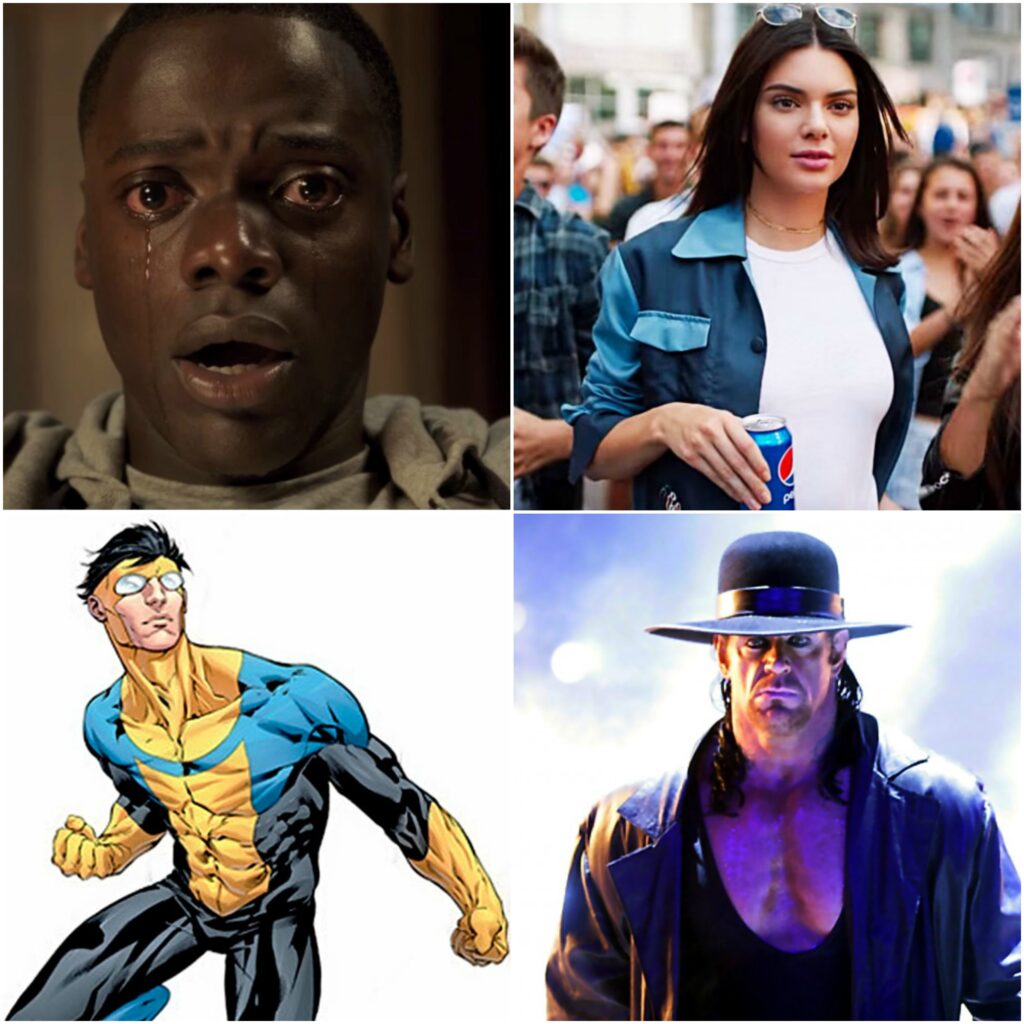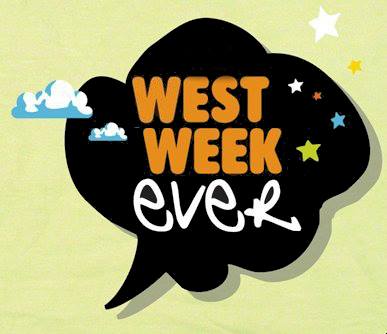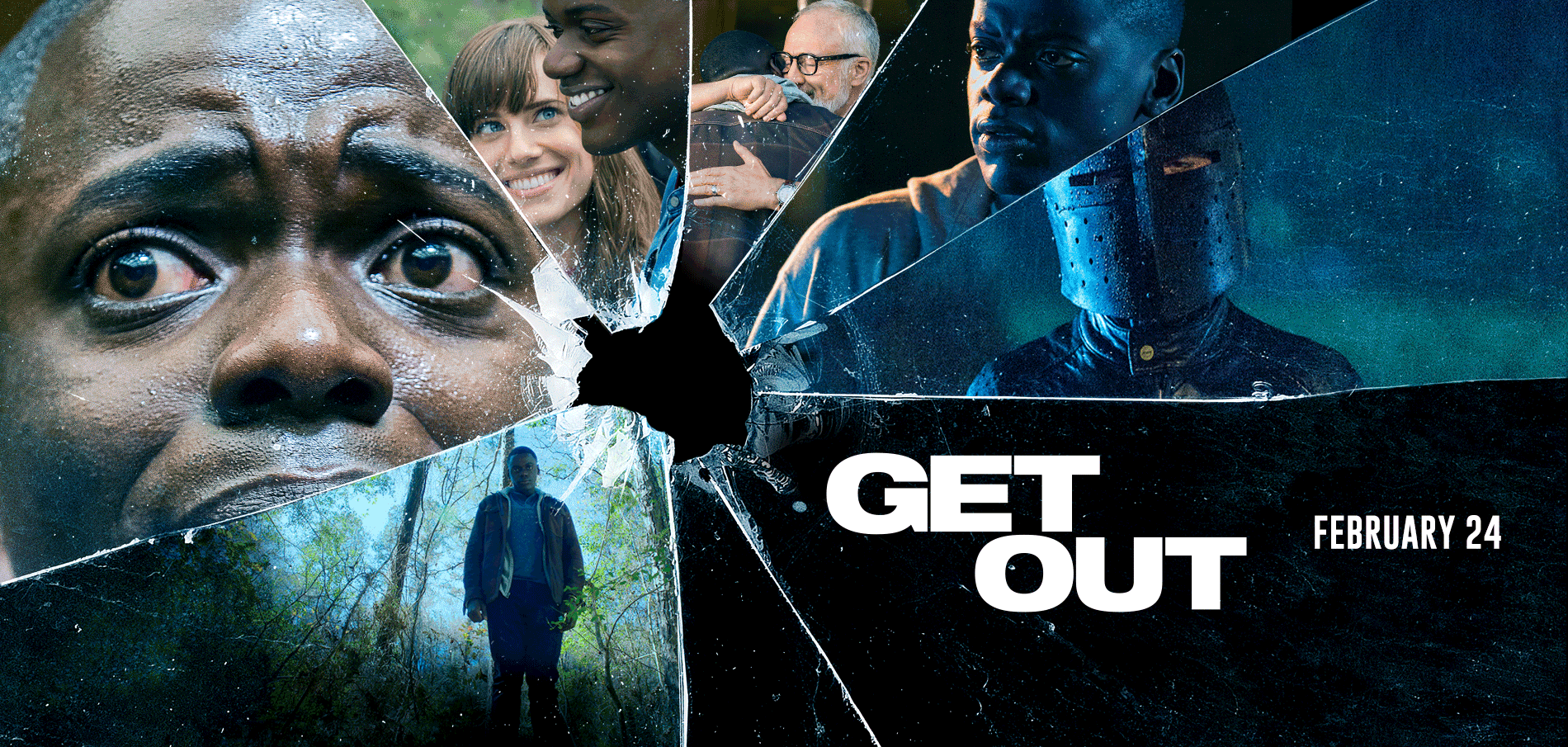 So, last night I became the last person in America to see Get Out. As I joked on Twitter, I'm totally getting a divorce now. No, I kid, I kid. Like everyone said, it's really good, though it may be a tad overrated. Just a tad. Unless you've been living under a rock, Get Out is the story of Black man Chris Williams who joins his White girlfriend Rose Armitage on a visit to her parents' home for the weekend. And then crazy shit starts to happen. I can see what the appeal of the film is. I really can. But I've got to level with you: this movie hit a little too close to home. Yeah, I know that one Black reader I have is like "That's what you get for datin' them White girls!" No, seriously, I probably would've ended up just like Chris. First of all, I have a thing for Allison Williams. Even as bitchy, self-centered Marnie on Girls, I still have a thing for her. When her father fell from grace, I just wanted to tell her everything would be all right. So I would've taken the bait. In addition to that, I've dated that kind of family. Yes, in those cases, you're dating the whole family. They had the same socioeconomic status as the Armitages, their friends were the same way, with the same weird questions. Sometimes you don't realize how Black you are until that's ALL you are to some folks. What some folks saw as just fun entertainment is something that I kinda lived. They'd do weird shit, where I felt like they were testing me. I remember the first time I went to stay for the weekend, they put me in a room with, like, three Rolexes just laying about like they were nothing. No, I don't think they would've killed me, but I can totally see how something like this could happen. Meanwhile, I'm here thinking that I need to get me a friend as good as TSA Rod. I've got a lot to unpack from that movie right now. I'd love to have a conversation with Jordan Peele, 'cause that movie came from a place of experience. I wonder if I'd ever see it again, or if it's like Bamboozled, where it's just gonna make me hate White people for a while. Naw, I can't hate y'all. You're the only ones who read my site!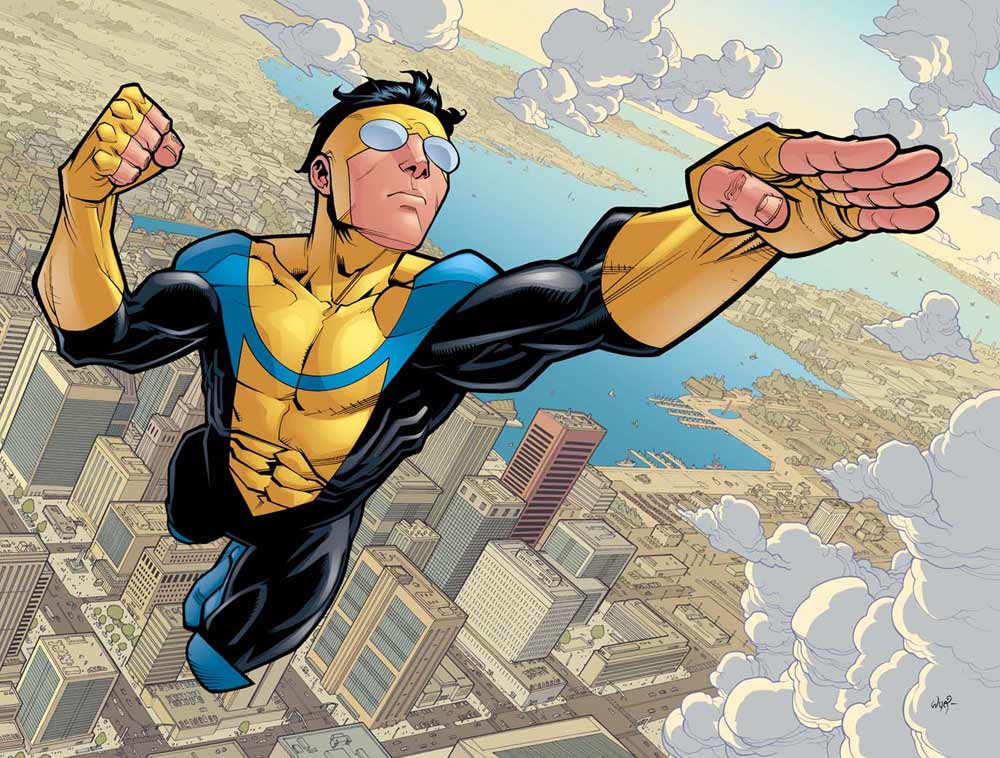 In movie news, it was reported that Seth Rogen and Evan Goldberg are set to produce a film based on the Image comic Invincible. I used to read the series back when I worked at Diamond and got the hardcovers for free, and I really loved it. It follows Mark Grayson, who's half human and half Viltrumite. His father, who's full Vultrimite, is the hero known as Omni-Man, and Mark seems to have inherited a lot of his powers. Mark becomes the hero Invincible and a bunch of other stuff happens. Hey, what do you want from me? I only read the first 48 issues, and that was, like, 7 years ago. The thing I like about the series is that Mark is allowed to grow and change. People die and stay dead. In comics, there's always the approach where they give the semblance of change without actual change, but that's not how Invincible works. I mean, he's currently married with a kid, and they haven't resorted to having the Devil erase it all, unlike some heroes… Anyway, I like the idea of a movie, but I don't know if Rogen and Goldberg are the guys to do it. After all, they're the team behind AMC's Preacher – a show that I've yet to really hear anything good about. Mainly, I heard season one was just boring. So, I guess we'll just have to see what they bring to the table.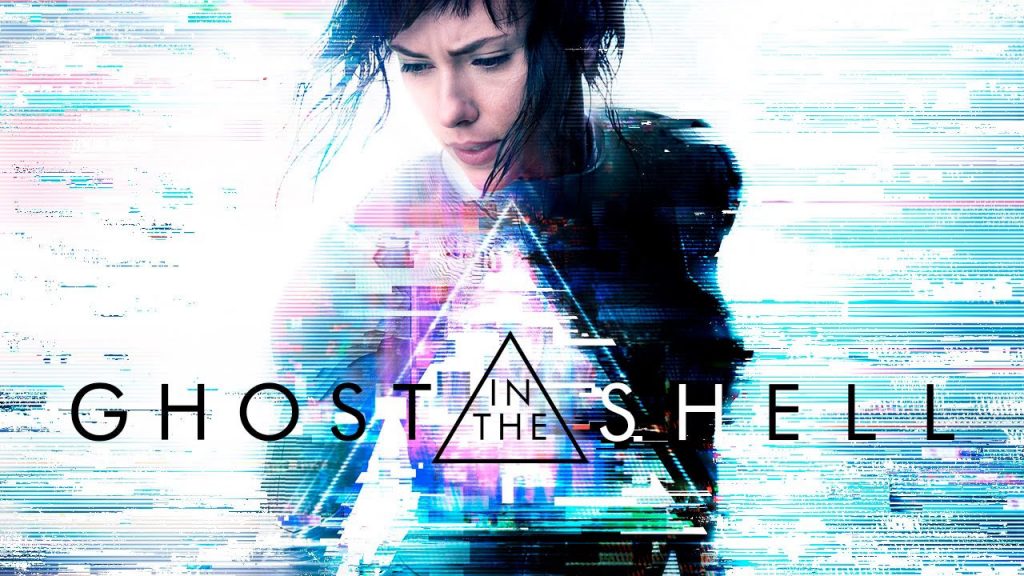 In other movie news, Scarlett Johansson's live action Ghost In The Shell adaptation bombed, and the congregation rejoiced. There was a lot of controversy surrounding the film because it was felt that the main character, played by Johansson, was whitewashed. They felt she should've been portrayed by an Asian actress, and even the studio is now saying the movie failed to meet expectations due to the whitewashing controversy. I'm really not educated enough to weigh in on this one. I mean, I'd always heard that Japanese identity politics went a little deeper than we might think, which is why their cartoon characters always have blue hair and shit, but never really look Asian. But again, before I say something uninformed, I'm gonna bow out of this one. For a better understanding of the controversy, check out my friend Jenn's post on the film.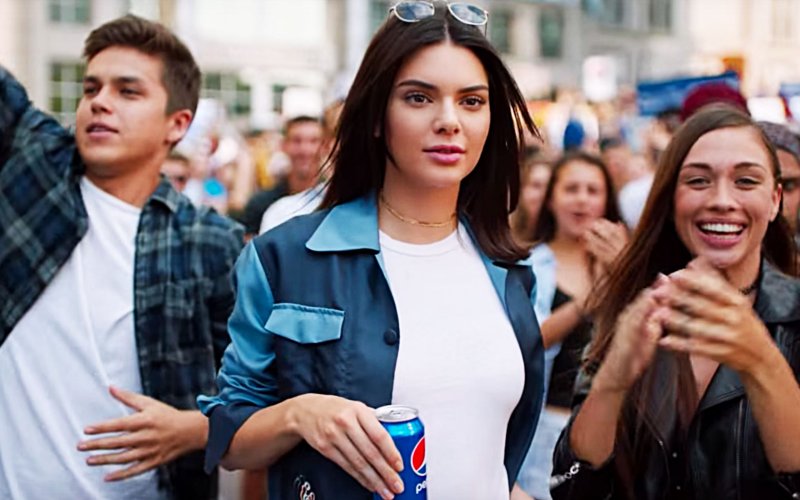 Speaking of outrage, there was a Pepsi commercial that ruffled some feathers this week. I'd post the video, but Pepsi is trying to scrub all reference to the thing. In it, Kendall Jenner breaks away from a fashion shoot to join a peaceful protest, capping it off by offering a stern looking cop a Pepsi. He accepts, takes a swig, and everyone rejoices. The problem, however, is that the ad was kind of tone deaf. It seemed to trivialize the act of protesting, and to add insult to injury, it installed a pretty White girl as the face of the protest. Now, I saw the thing, and it was hamfisted, but I'm not sure it was worth all the threaded tweets and thinkpieces that it generated. Like, I get why folks didn't like it, but I'm not sure I'm "woke" enough to see the whole matter. Anyone wanna weigh in on this one?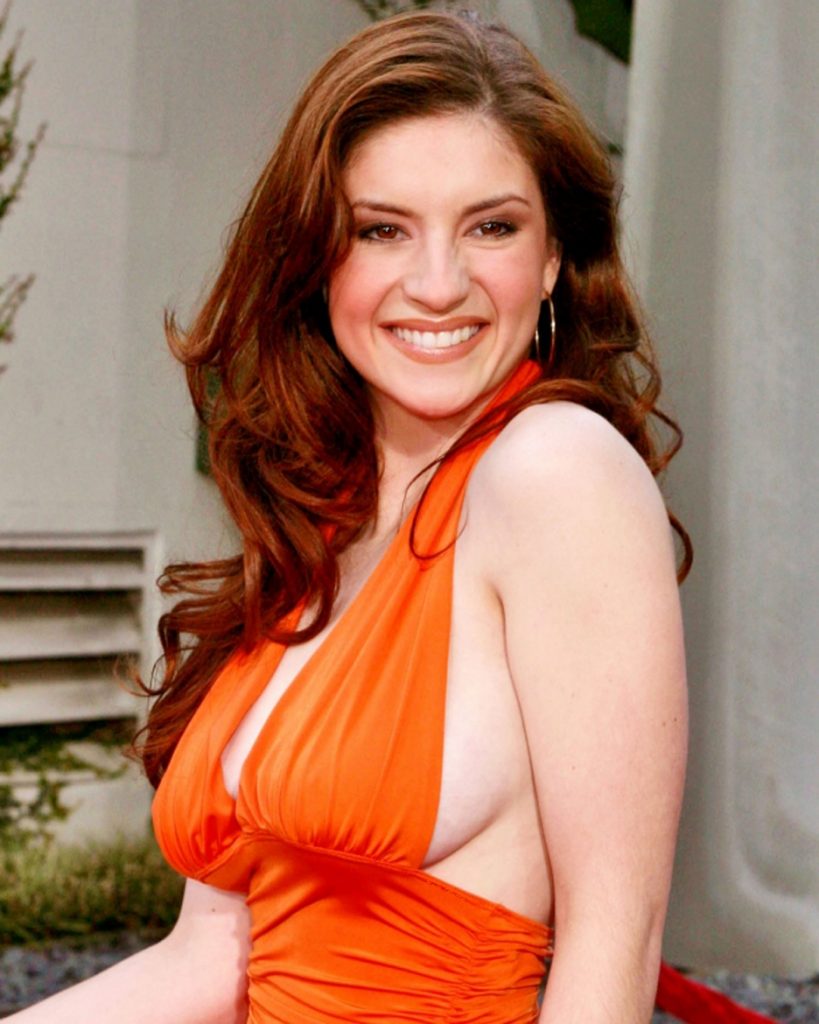 In television news, Disney Channel officially ordered Raven's Home to series. Serving as the sequel to That's So Raven, it features Raven Symone reprising her role as Raven Baxter, only now she's the divorced mom of twin tweens. She also lives with her best friend, Chelsea, who's ALSO a divorced single mom. Things start to get crazy, though, when Raven's kids start to exhibit her psychic powers. See, that was always my thing with that show. Sure, I was too old for it when it was a hit, but I love a good tween TV show. That said, I feel like Raven and her friends could've had zany adventures without the whole psychic powers gimmick. I mean, the kids of iCarly didn't need superpowers in order to be entertaining. The psychic stuff made it too much like a mystical tween Three's Company which, on paper, sounds perfect, but isn't that great in execution. Anyway, I just typed all this to justify posting a pic of costar Anneliese Van Der Pol. This whole thing just sounds like Fuller House with powers. I've got no nostalgia for the original show, so I doubt I'll be checking this out.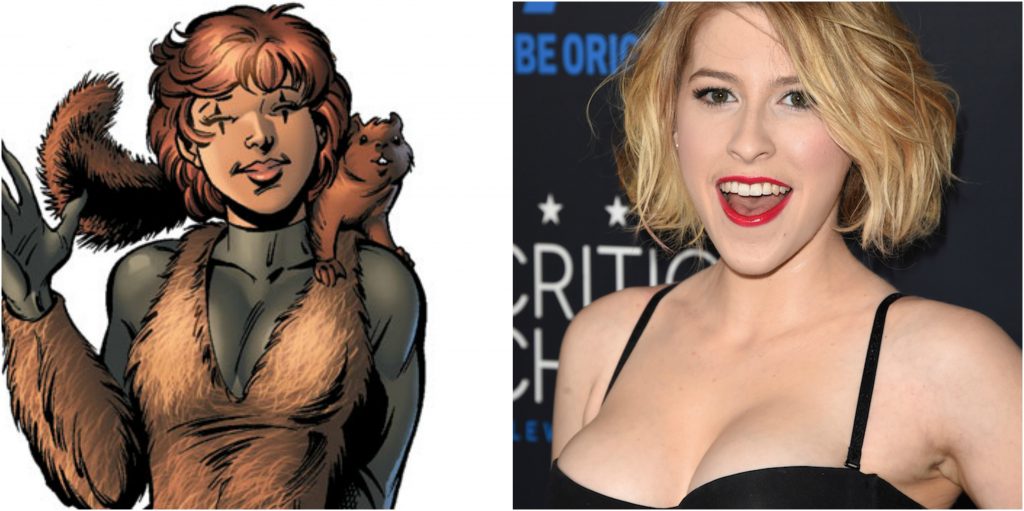 In other TV news, Freeform has ordered New Warriors to series, featuring fan favorite character Squirrel Girl. I've got to admit that I know next to nothing about that character except that she was the nanny to Jessica Jones and Luke Cage's daughter, Dani. I know she was a Great Lakes Avenger, but she was never a New Warrior. Still, they've been trying to find a vehicle for that character FOREVER, so I guess they finally figured it out. Based on how WB/DC has handled Powerless, I'm not too eager to see another comedy set in a comic book universe. The one bright spot in the whole thing is that Kevin Biegel is rumored to be the showrunner. Not only does he follow me on Twitter, but he's the creator of the Fox series Enlisted (which I loved), and he co-created Cougar Town. Knowing that, I think the show is in good hands. I still feel weird about being a 35 year old man watching Freeform. It's like you're paying for The CW. The news, however, makes me sad that The Middle is still going. If you didn't know, a few years ago, when it looked like the writing was on that wall for that show, Eden Sher had a meeting with Marvel. While we don't really know what was discussed, her name was thrown around in the same discussions of Squirrel Girl. With The Middle already renewed for next season, though, that takes her out of the running. Sucks because I think Sher's perky, Sue Heck personality would be perfect for Squirrel Girl.
Things You Might Have Missed This Week
Barry Manilow came out as gay, which makes me realize that he's actually been singing about Man D all these years…
Speaking of gay, on Doctor Who it was revealed that The Doctor's latest female companion, Bill, is gay. I mean, her name is "Bill", so, surprise?
NBC ordered 2 additional episodes of the Will & Grace revival, bringing the total up to 12.
Also in the Department of Things We Don't Need, there are apparently outlines for 14 more Transformers movies

I've written about my love of The Undertaker a few times here on the site. Basically, he's a relic of a bygone era in professional wrestling – an era of kayfabe, when enemies wouldn't fly on the same planes together, or be seen hanging out together at IHOP. He's from a time when people had flashy names and in-ring gimmicks to set them apart. The industry has changed a lot since then, but you could always depend on Taker. If I were to be a professional wrestler tomorrow, my in-ring name would be Bruce Williamson. That's how they do it now. Other business ventures came along, like Total Divas, which even further blurred the lines between real and fake, but you could always depend on Taker.
In recent years, he's basically been a part-timer. Ever since The Streak was broken, there wasn't really much need for him to be around. The mystique was kind of gone by that point. But, like clockwork, he still showed up to Wrestlemania and did his job. In my heart, I knew the end was near. I'd always said that, given some advance warning, I'd even try to attend his final show. He means that much to me. Well, I didn't even get to watch his final appearance, which was last Sunday at Wrestlemania 33. The card looked weak, and I felt I had better shit to do. Little did I realize I'd be missing history in the making. The Undertaker jobbed to Roman Reigns, narrowly missing out on his 100th pay per view victory. While the rumors of retirement had been floating for years, no one was ready for what would happen next. He donned his signature coat, gloves, and hat, and took one last look at the crowd. Then, he removed them, placed them in a pile in the center of the ring, and walked away. He kissed his wife, pretty much breaking character, and proceeded to walk up the ramp, where he was lowered until he disappeared. As the crew dismantled the ring, they refused to move his belongings – a gesture of respect to the man who brought us all nearly 30 years of entertainment. I hate that I wasn't there, but I especially hate that I didn't even watch it. Sure, in this technological age we can always find what we're looking for, but I feel like I let him down. He doesn't know me, doesn't give a shit about me, but I know him, and I thank him. So, with that in mind, Mark Calaway, AKA The Undertaker had the West Week Ever.