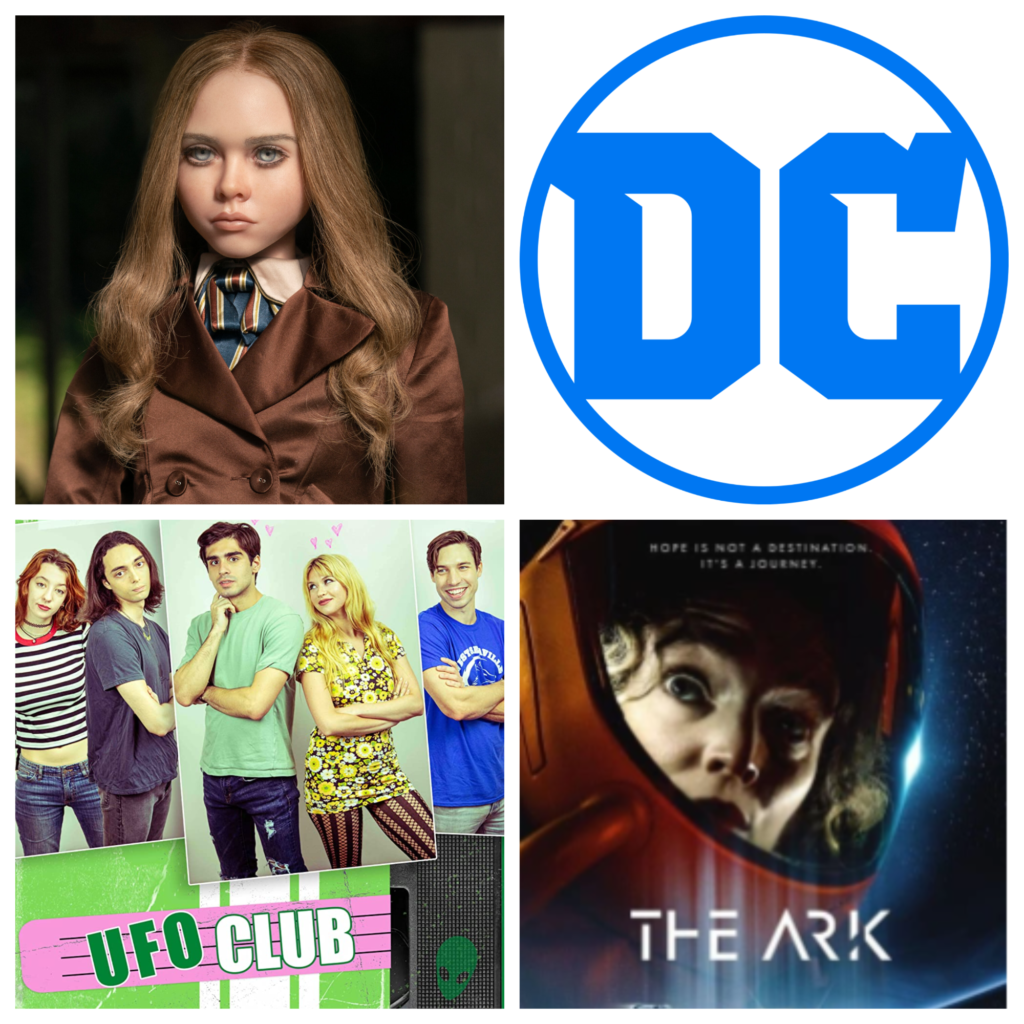 Welcome to the first West Week Ever of 2023! Yeah, I kinda slacked off at the tail end of 2022, but I didn't miss much. I'm trying to get back in the saddle, though, so let's dust this thing off and see if she purrs!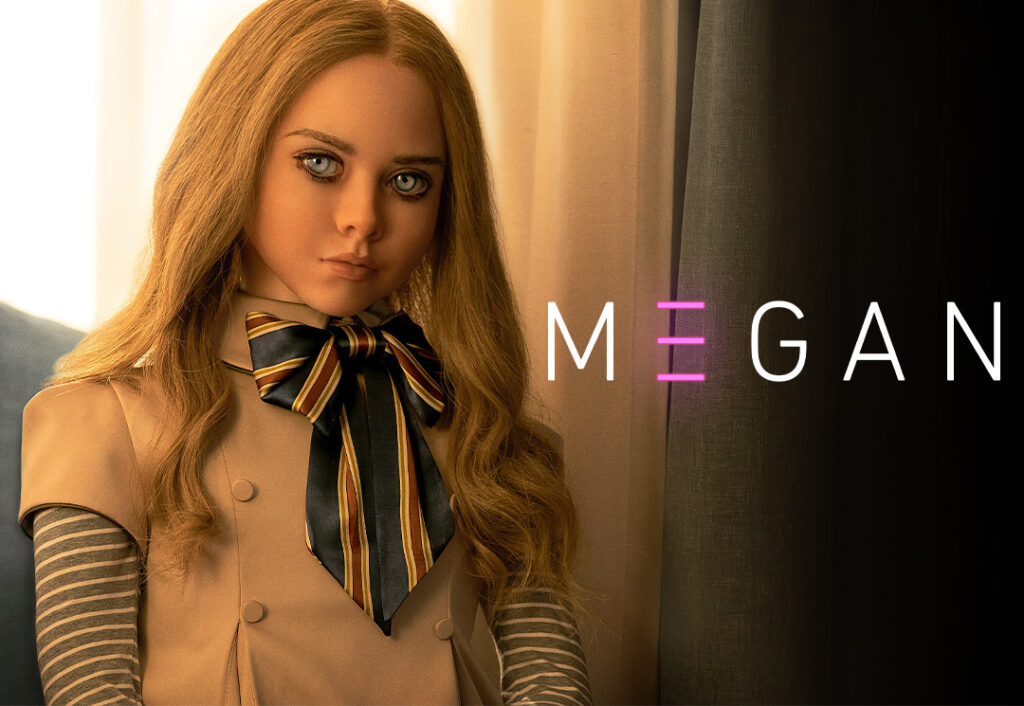 On the movie front, I'm still checking out Blumhouse horror, so my friend Mike and I went to see M3GAN. By now you've seen the ads for it, but in case you've been living under a rock, Allison Williams is a toy designer who decides to ignore her assignment of creating knock-off Furbies, and instead creates a cybernetic doll that costs as much as a car. Well, the doll kinda becomes evil, as they are wont to do, and it starts killing. At the end of the day, it's a really fun movie, that felt somewhat incomplete. I feel like there's a good 1/4 to 1/3 of it on the editing room floor because certain things were introduced that had no real weighty payoff, like the company lackey who was stealing corporate secrets. And who's going to jail for all those murders? You can't just blame it on the doll. Allison Williams's character better lawyer up!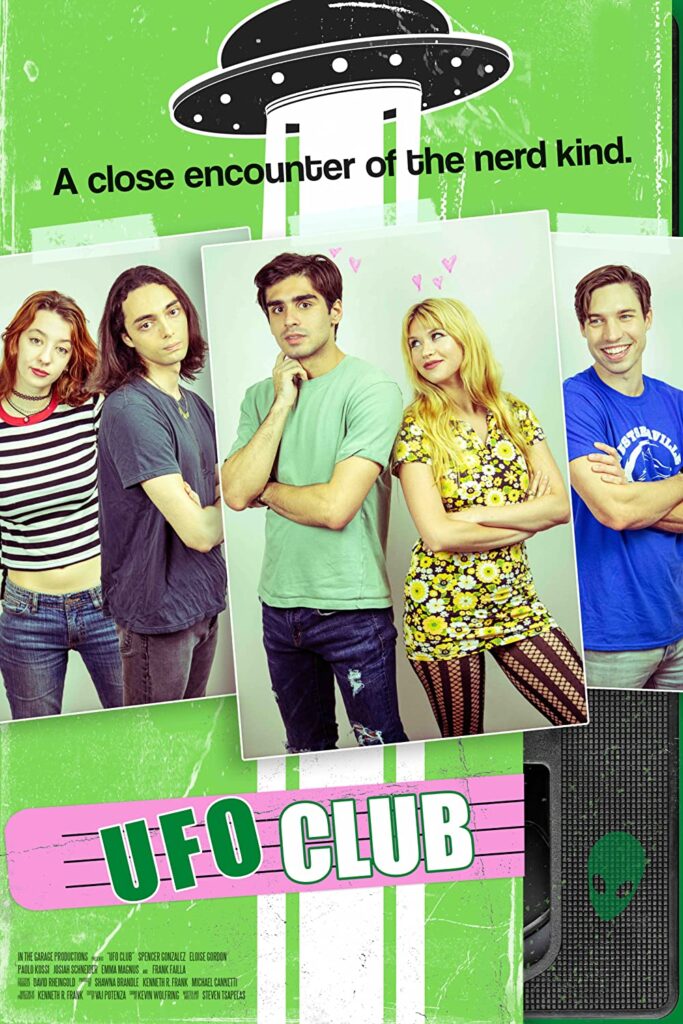 Another movie I watched was something really special. You see, a web friend of mine – and former cohost of Wizards: The Podcast Guide To Comics – Steven Tsapelas wrote and directed a film called UFO Club. I was familiar with the production of the film, and was really hoping I'd get a chance to see the finished product. After spending 2022 winning awards on the festival circuit, the film can now be found on Amazon Prime.
UFO Club centers around a high school senior named William (yay!), who doesn't really fit in with his peers. While they're all going to prom and getting ready to go off to college, he's more concerned with the local cable access channel that airs shows about the extraterrestrial and supernatural. When one of William's heroes ends up in trouble, he goes to great lengths to recover some evidence that he feels will exonerate his mentor. Through the process, William makes a new friend who sort of changes his life.
Going into the movie, I really didn't know what to expect. I mean, I've had friends produce movies in the past, and you never quite know how it's gonna turn out until you see that finished product. I can say that I thoroughly enjoyed UFO Club, and I highly recommend it. I'd never rented anything from Prime before (you can also purchase it), but I wasn't going to let my Prime virginity keep me from seeing the movie. I'm so glad I watched it, and I can't wait to see what Steven does next.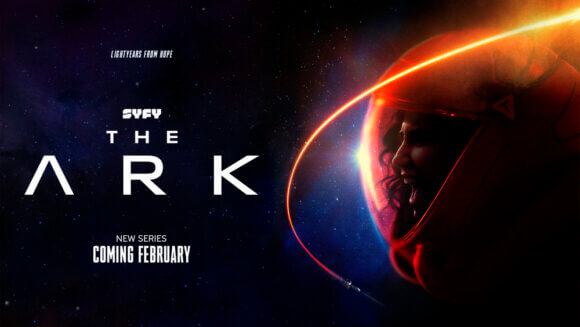 In the world of television, I checked out the premiere of The Ark on Syfy this week. I'm sad to say that there are only, like, two likable characters, and the plot feels like something I've seen before several times. Basically, a ship has been sent out to colonize a new planet for humanity, but 150 of the 400 cryo pods open prematurely, 4 years into the 5 year trip. Everyone in the remaining 250 pods is dead, so the ship has no command structure (since all of the leadership was among the occupants of those 250 pods). Now the survivors have to figure out how to complete their mission, with a lack of leadership and resources, because the folks back on Earth are counting on them since Earth reportedly only has about 70 years left.
Having just wrapped up a rewatch of Stargate Universe, I don't think I've got this show in me. It's basically SGU meets BSG meets The 100. Even though I'm curious to follow those likable characters, I just don't see myself keeping up with this series. Plus, it's the kind of show just daring Syfy to cancel it, because it's cheap, but just expensive enough to keep it from a second season. I guess time will tell.
Trailer Park

Star Trek: Picard Season 3 (Paramount+) – February 16th
As great as this looks, there's no way this season is gonna be as great as we've built it up in our heads, right? I mean, they're bringing back the whole crew, plus some surprises. There's so much riding on this, in its need to give the Next Generation cast the closure that has eluded them for 20 years. I still need to binge season 2 before this hits, but I'm so "hype", as the kids say. I'm just trying to temper my expectations, is all. I mean, despite a few niggling issues, I think I liked season 1 more than most people I know, so I guess I'm easy to please when it comes to Trek. I'm hoping for the best, but bracing for impact.
Things You Might Have Missed This Week
A King of the Hill revival has been officially greenlit by Hulu
Football G.O.A.T. Tom Brady retired from the game…again.
CBS has ordered revival of Matlock, only this time the main character will be a woman, played by Kathy Bates
After 21 seasons of ruining lives and spinning lies, syndicated talk show Dr. Phil will be ending this Spring.
It was revealed that the upcoming Frasier revival on Paramount+ will see the character returning to Boston, so look for some Cheers cameos!
It's craziness in the streaming world, as Netflix is cracking down on password sharing, Peacock has eliminated its free tier, and Paramount+ has removed several original shows to prep for its merger with Showtime's streaming service.
Recent TV/Streaming Cancellations 
Pennyworth (HBO Max)
Dexter: New Blood (Showtime)
The Blacklist (NBC)
Reboot (Hulu)
Kindred (Hulu)
American Gigolo (Showtime)
Let The Right One In (Showtime)
The Mysterious Benedict Society (Disney+)
Jay Leno's Garage (CNBC)
Titans (HBO Max)
Doom Patrol (HBO Max)
Rat In The Kitchen (TBS)
NCIS: Los Angeles (CBS)
One of Us Is Lying (Peacock)
Vampire Academy (Peacock)
Mosquito Coast (Apple TV+)
Gossip Girl (HBO Max)
Outlander (Starz)
Uncoupled (Netflix)
Snowpiercer (TNT)
Mayans MC (FX)
Mo (Netflix)
Fear The Walking Dead (AMC)
Pantheon (AMC+)
Inside Job (Netflix)
Demascus (AMC)
61st Street (AMC)
Astrid & Lilly Save The World (Syfy)
1899 (Netflix)
Blockbuster (Netflix)
Warrior Nun (Netflix)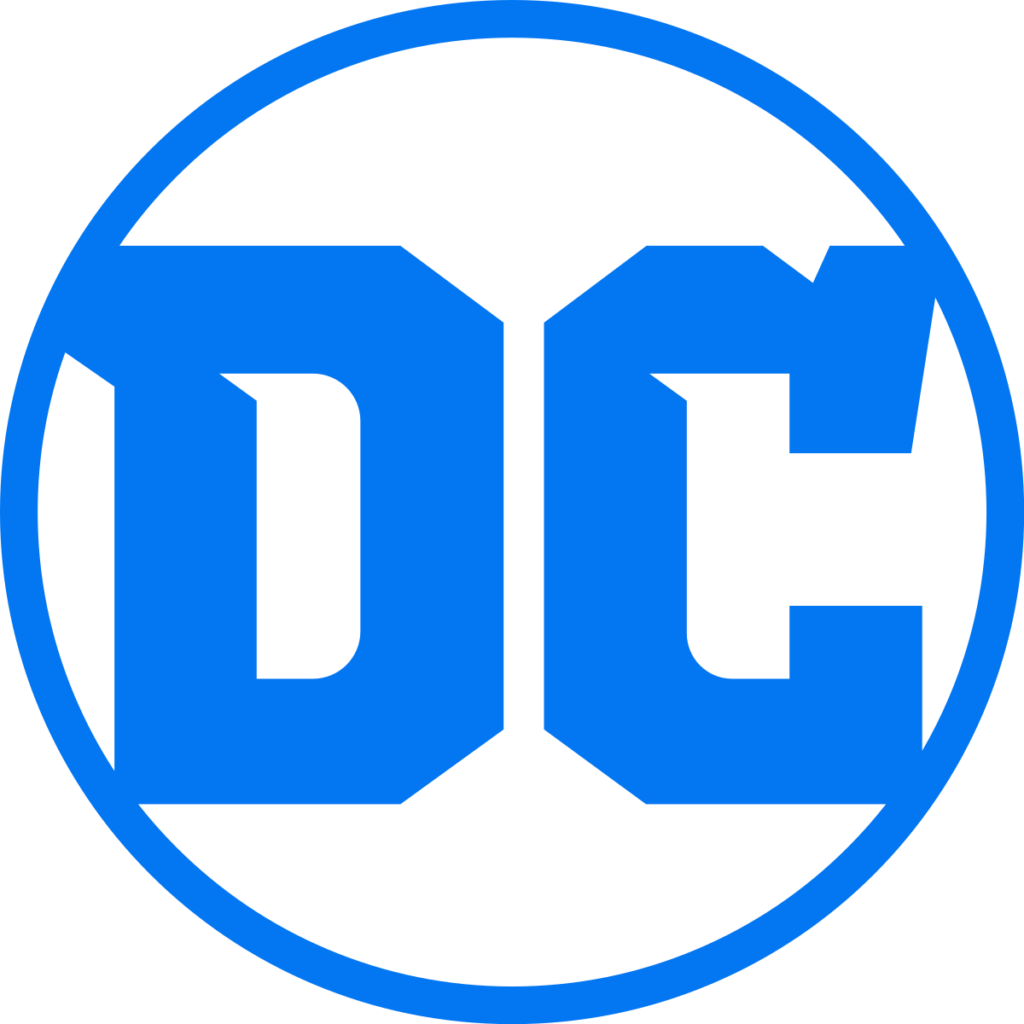 OK, are we going to even pretend that DC didn't rule the week? As you probably know, co-CEO James Gunn released a video where he revealed the first stage of what I consider to be the DC cinematic "rebuilding season", which is called "Chapter 1: Gods and Monsters". It's a mix of TV shows and films, with the TV characters meant to carry over into the films, making casting that much more important. Let's do a quick drive-by on the projects that were announced:
Creature Commandos – a seven-episode animated series, written by Gunn, about monsters that fight Nazis. Seems kind of left-field as a launch property, but also sounds like the kind of "weird" where Gunn excels. Also, when casting, the voice actors are expected to be able to portray the characters when they transition to live action.
Waller – Suicide Squad/Peacemaker spinoff, starring Viola Davis reprising her role as Amanda Waller. I've always been fascinated by the Waller character in comics, but not so much in the movies. It's like she's the Anti Nick Fury, but the way Davis plays her makes me feel like this is gonna feel like a Shondaland show, like How To Get Away With Murder or Scandal. Davis isn't MY choice for Waller.
Superman: Legacy – All I know is this movie is slated for July 11th, 2025. That's a little over 2 years away, for a movie with no casting, and which will spend about 6 months in post production. I'm calling it: There's no way it's hitting that release date. Looking forward to it, though, whenever it does actually come out.
Lanterns – The sticking point for me here is that they say it will be "terrestrial based", probably because that's cheaper. I just don't know how you're gonna do ring-slinging space cops when there ain't no space! Sounds kinda boring, but I'll reverse judgement til I see it.
The Authority – Interesting that they'd put a Wildstorm property in their kickoff phase. "That's bold strategy, Cotton. Let's see if it pays off for him!" I've got a theory about this, but I ain't putting it in writing. Find me at a con or something and we'll talk.
Paradise Lost – a Wonder Woman prequel on Themyscira? This is the kind of thing that I feel would work regardless of ties to the DC Universe. A show about Amazons killing and loving and junk? That's ratings gold because it'll grab the Game of Thrones/Spartacus demo. The key, though, is how gory and mature they intend it to be. There's been no mention of the "Family friendliness" of Chapter 1, and I think something like this should be mature to really work.
The Brave and the Bold – I'm probably the biggest Damian Wayne apologist you'll ever meet, so this was my favorite announcement from this phase of DC. I know a lot of folks are grousing about the lack of Dick Grayson, but there's nothing ruling out a Nightwing project in the future. I LOVE Damian, even if I don't fully love the Morrison run that sort of fleshed him out as a character. This movie seems to borrow heavily from that, so I'm cautiously optimistic.
The Batman: Part II – Ya know, the more time that has passed since I saw it, the less I like The Batman. That thing was LONG and unnecessarily so. But I'm a Bat fan, so I'll be there for this one, even if I'm bitching about it.
Booster Gold – An HBO Max series is perfect for this character! I love Booster, and felt he really came into his own during the last days of pre New 52 DC. I love anything that puts the spotlight on him.
Supergirl: Woman of Tomorrow – I haven't read the Tom King series that inspired this, so I really don't have much of an opinion. So…"Girl Power"?
Swamp Thing – DC horror, huh? Never really loved the character, but I'll check it out – especially since it closes out Chapter 1, so I expect some sort of bridge to whatever comes next.
So, there ya have it: 11 projects that will reshape DC's cinematic output. Well, they will once we get through the 4 movies already in the can: Shazam! Fury of the Gods, The Flash, Blue Beetle, and Aquaman and The Lost Kingdom. Man, that must be like being the old kids at the orphanage, watching the cute, new batch being brought in. Poor Zachary Levi…
In any case, things are looking up for DC, and most people saw the announcements as steps in the right direction. So, it goes without question that DC had the West Week Ever.
Be sure to follow @westweekever on Twitter for all the latest site news and updates!