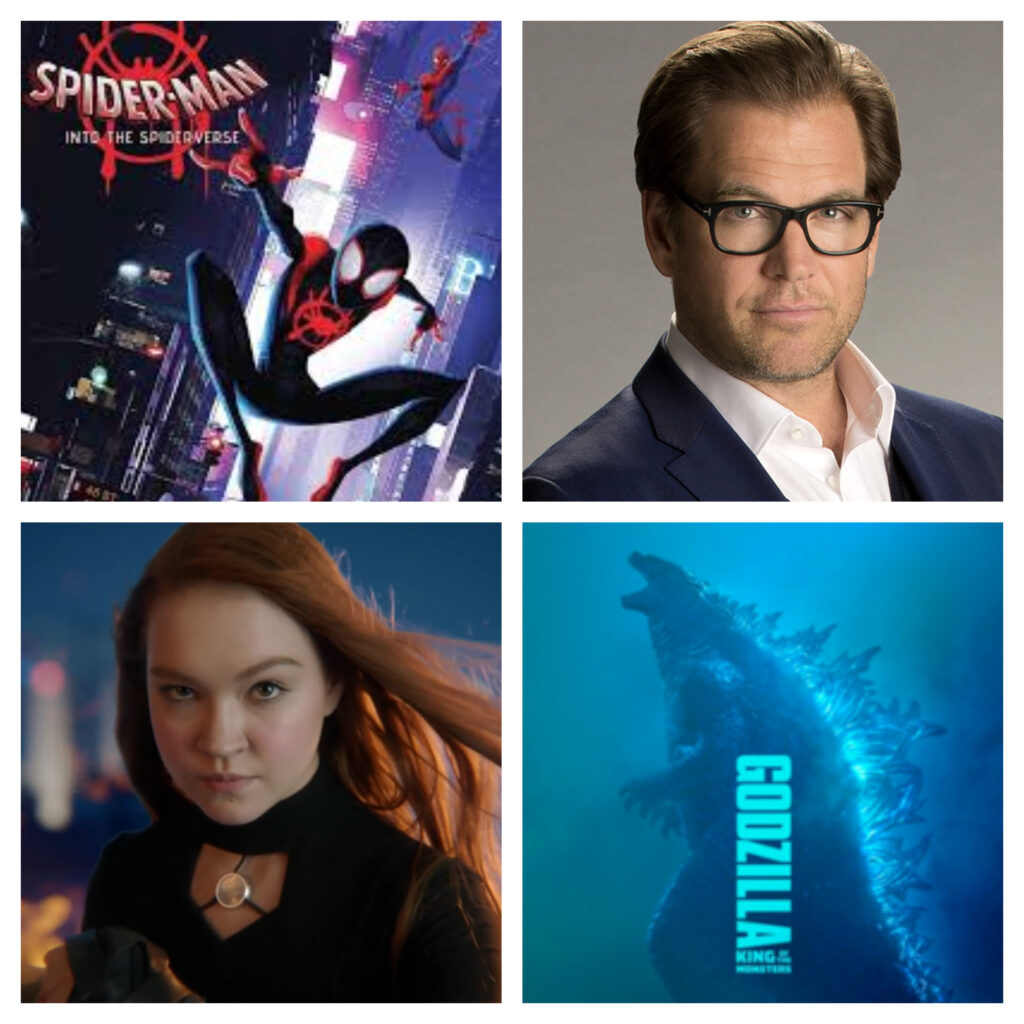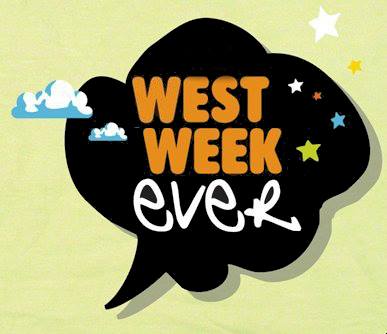 I don't know what WordPress is doing with this update, so Lord only knows how this is gonna look when I'm done writing it. Let's hope it's legible!
HarassmentWatch(TM)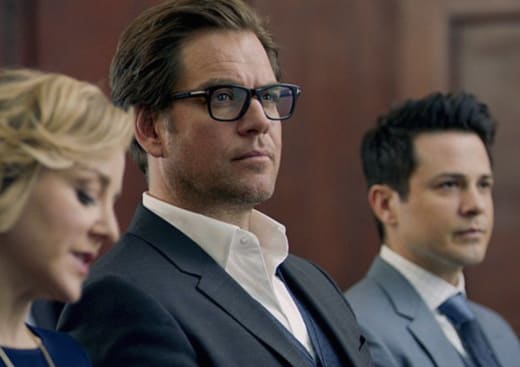 Michael Weatherly – Ya know, before he was starring on Bull, or even NCIS, I remember Michael Weatherly as "The guy from Dark Angel". In fact, he was even briefly engaged to star Jessica Alba. Never really knew why that fell apart. Maybe because he was hitting on other women?
According to Eliza Dushku, she was poised to become a series regular on Bull, but she said she dealt with repeated lewd comments from Weatherly on the set of the show. When she confronted him, she soon learned her character was being written out of the show. CBS ended up settling with Dushku, to the tune of $9.5 million – the amount she would've made for four and a half seasons as a series regular.
Weatherly issued a halfassed apology, and capped it off, saying "It's my recollection that I didn't tell anyone how they should do their job regarding the hiring or firing of anybody." Oh, did I mention that all of this happened on a CBS show? Ya know, the network where errbody seems to be getting fired for harassment allegations?
Les Moonves Update – In a recent interview, actress Cybill Shepherd alleged that her sitcom, Cybill, was cancelled by Moonves after she rebuffed his advances after a dinner. While the show was never a ratings dynamo, it was cancelled pretty abruptly, so there could be something to this. Plus, it was a CBS show, and this is Moonves we're talking about, so it's probably true.

Trailer Park
Godzilla: King of the Monsters
What the Hell is this? What am I looking at? This is the second trailer, and I still don't get what's going on. I feel like this is the kind of movie where you're really just going to see shit get fucked up, but they insist on shoving in plot and emotional beats. Just show me genetic abominations destroying landmarks! Roland Emmerich should've gotten this job!

Kim Possible
Ugh, you deserved SO much better than this, Kim Possible. First of all, this movie is about 15 years too late. And it's on TV. And it looks just terrible.

Star Trek: Discovery Season 2
Ya know, none of these trailers are ever good enough to make me say "Let me subscribe to CBS All Access", but I will say that I'm constantly fascinated by their uniforms. This goes back to the early days of TNG, when I was really taken by those original jumpsuits designed by William Ware Theiss. Whomever is designing the costumes for Discovery deserves an Emmy. Still not paying to watch this show, though.

Things You Might Have Missed This Week
In a move that nobody asked for, Will Ferrell is reprising his Anchorman character for The Ron Burgundy Podcast, which will launch early next year exclusively on the iHeartMusic app.
It's a sad day for day drinkers across America, as Kathie Lee Gifford announced she'll be leaving The Today Show in April, after 11 years co-anchoring the 4th hour with Hoda Kotb.
Katy Perry debuted her new song "Immortal Flame" from her partnership with the mobile game Final Fantasy Brave Exvius. She's no Faye Wong, but I'll take it.

In an age when television shows just don't know when to die, it should come as no surprise that the Modern Family cast is about to sign on for an 11th season.
Some networks have no problem killing a show, however, as Comedy Central has cancelled Detroiters after 2 seasons.
Doctor Strange director Scott Derrickson has finally inked a deal to return for a sequel, which is pretty much a surprise to no one.
Country radio personality Bobby Bones apparently broke Dancing with the Stars. Following his controversial win in the recent 27th season, the show has decided to sit out a Spring cycle and won't return until Fall 2019. It's unclear if it's being retooled or if there are other reasons behind the change.
There are reports that Ellen Degeneres wants to walk away from her daytime talk show to pursue other interests. While her contract has goes through 2020, her wife, Portia de Rossi, is urging her to do other things, while her brother insists that her show is the sort of positivity that people need right now.
The Star Wars series The Mandalorian has announced that Carl Weathers, Werner Herzog, Nick Nolte, and Giancarlo Esposito have joined the cast. For some reason folks are excited by this news, but throw in the fact that Gina Carano was already announced, and it just sounds like a 1999 direct to DVD movie…
The ending of this season's Arrowverse crossover teased the title of next season's crossover: "Crisis on Infinite Earths". Kinda interesting, considering none of the shows have officially been renewed yet. Anyway, if you know anything about the 80s comic series on which it'll be based, it's time to start worrying about Barry and Kara.
Speaking of DC TV series, there was a lot of casting news for the shows on the DC Universe streaming platform. First up, Joel McHale has been cast as a reinvented Starman on the upcoming Stargirl, while Lou Ferrigno Jr has been cast as Hourman. Meanwhile, Ian Ziering has been cast as fallen Hollywood actor Daniel Cassidy (who goes on to become the Blue Devil) in the Swamp Thing series.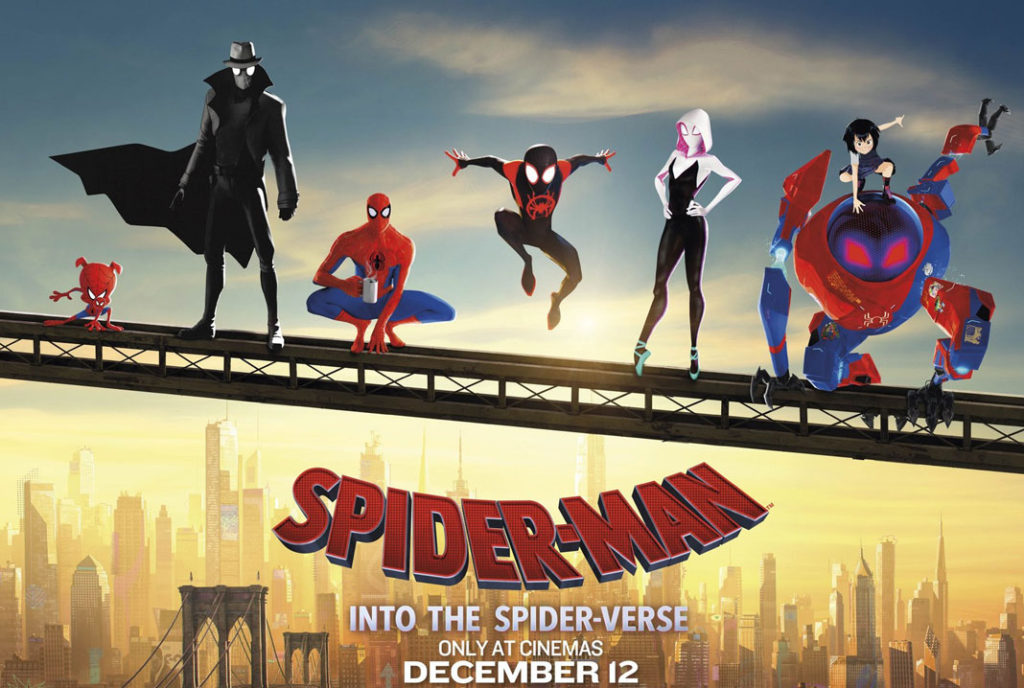 I had no desire to see Spider-Man: Into the Spider-Verse, despite being a HUGE fan of Miles Morales. I wasn't crazy about the animation style, I didn't like that they weren't incorporating Miles into the MCU, and I also felt like they were robbing him of his spotlight by making it a Spider-Verse film with all these other versions of Spider-Man thrown into the mix. Still, my friend, Mike, and I have a tradition where we see all these things on opening night, so last night was no exception. I've never been more happy to be wrong, though, as it's an amazing (pun intended) film.
For those not "in the know", Miles Morales was introduced in Marvel's Ultimate Universe, taking up the Spider-Man mantel when that universe's Peter Parker died fighting the Green Goblin. An Afro-Latino teen (created by Brian Michael Bendis and Sara Pichelli), Miles pretty much had to learn the ropes on his own, though he did have some help from S.H.I.E.L.D. from time to time, as Nick Fury blamed himself for Parker's death. Instead of a dead Uncle Ben, Miles's origin didn't really come from a place of tragedy – that is until his mother ended up getting killed during on of his fights. During Marvel's Secret Wars event, the Ultimate Universe ended, and Miles was shunted over to the "regular" Marvel Universe. Oh, and as a bonus for something he did during that event, his mom was still alive on the new Earth. There, he took on the role of the friendly neighborhood Spider-Man, while a successful Peter Parker was globetrotting, doing his best Tony Stark impression. That's pretty much where I left him the last time I read a Spider-Man comic.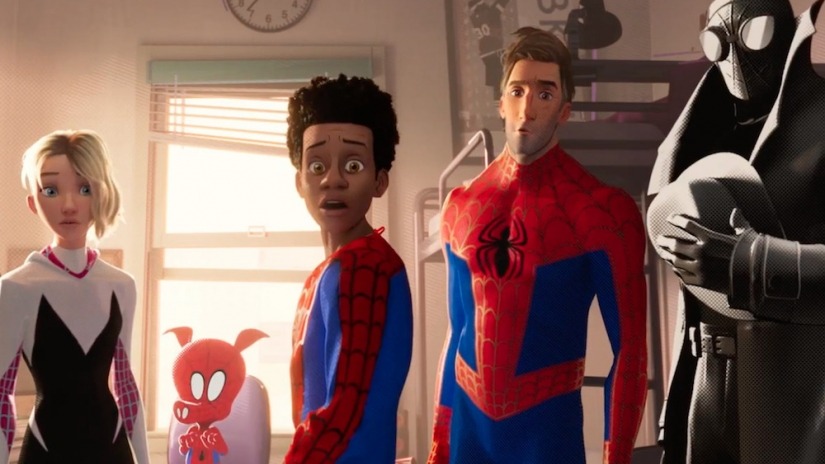 Spider-Man: Into the Spider-Verse does a really good job of introducing Miles to the general public, as well as explaining the whole multiverse concept. Though I didn't read the Spider-Verse crossover in the comics (I'm about 5 years behind on my Amazing Spider-Man run), I did recognize shades of other stories, such as Spider-Men, when Marvel Universe Peter Parker found himself in the Ultimate Universe, and met Miles for the first time. There's also a more recent crossover where Miles and Spider-Gwen team up, as well. Though I really only had a passing familiarity with Peni Parker, Spider-Man Noir, and Spider-Ham, I felt their addition to the story worked.
I will say that the film made me realize more issues that I had with Spider-Man: Homecoming. I'm sorry guys, but I really didn't like that movie. As I said on Twitter though, we're not allowed to say that because it brought Spider-Man into the MCU. It's like when your drug dealer uncle pays your tuition, and you're not allowed to call him out about where the money came from. I'd much rather have an adult Spider-Man in the MCU. Hell, I'd love a Jake Johnson Spider-Man in the MCU. He did a great job as the voice of Parker in this film, and I've come to realize that he could probably have pulled it off live action. There are certain things that don't line up as it stands. For example, while I realize the Netflix shows are merely "adjacent" to the MCU, those characters still exist. In the comics, Jessica Jones was a classmate of Peter Parker, and even nursed something of a crush on him, but he was too busy being nerdy to notice her. I'd much rather have their ages line up in the MCU and we get a teenage Miles than to go through High School Peter all over again.
Like with all adaptations, they made some changes, but nothing that really affected things in a bad way. In fact, they may have made things better (Miles's dad being a cop, for instance). I like how they played with all of the toys, like Alchemax and Spider-Man 3. I don't want to give away the plot or any story beats, so we'll keep this spoiler free. I will say, however, that I'm curious to know how they could use that character, with the rights situation and all. You'll know what I mean when you see it.
Anyway, I was wrong about Spider-Man: Into the Spider-Verse. What I thought should've been a throwaway special on Disney XD or something actually turned out to be an engaging, masterpiece of a comic book movie. For that reason, Spider-Man: Into the Spider-Verse had the West Week Ever.