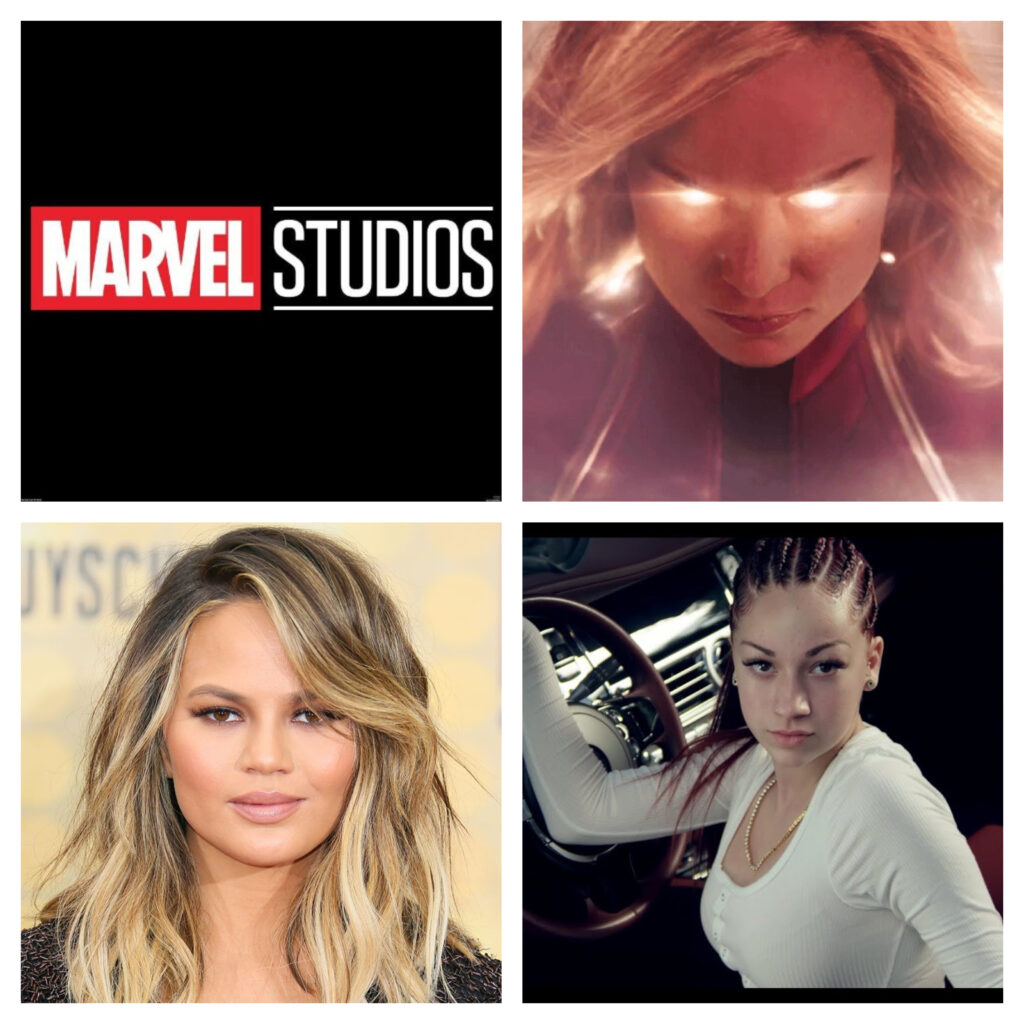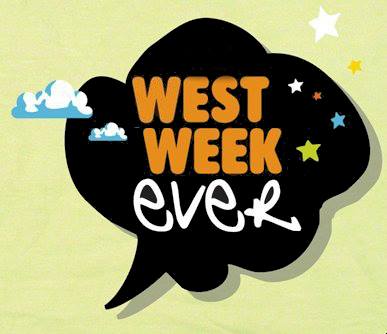 HarassmentWatch (TM)
Les Moonves/Julie Chen Update: Welp, looks like Julie's going to have more time on her hands, as she tearfully announced she was leaving The Talk. She issued a taped statement to the show after Tuesday's episode, saying she needed to spend more time with her family, including her husband and her son. Still gonna be doing Big Brother, though, so this is a completely empty gesture… Meanwhile, Moonves remains an unpaid adviser to CBS, as the network will pay for his office space and personal security for the next 2 years.
It was quite the week for Marvel Studios, as we finally got the teaser trailer for Captain Marvel, and it was…a trailer. I mean, I'm not trying to be some sexist stick in the mud (which folks would be dying to call me), but these things have gotten so formulaic over time that I really expected some WOW! that the teaser failed to produce. Don't get me wrong – there's some impressive stuff in it, but none of it concerns the film's actual star. I mean, the Marvel De-Aging tech is in full force, giving us amazing 25-year younger versions of both Nick Fury and Phil Coulson. Still, everything that involved Carol Danvers herself was just kinda meh to me. Plus, I really don't like her voice. She sounds very innocent and "teenage girl" instead of a former soldier who's seen some shit. I guess I expected her to have more bass, with some gravitas. In the end, take all of this with a grain of salt, as I'm clearly going to see the film. I just feel like Marvel doesn't really have to work hard on these things anymore, and we aren't really pushing them to up their game. They've learned just the bare minimum they have to exert in order to whet our appetites. It's really pretty impressive.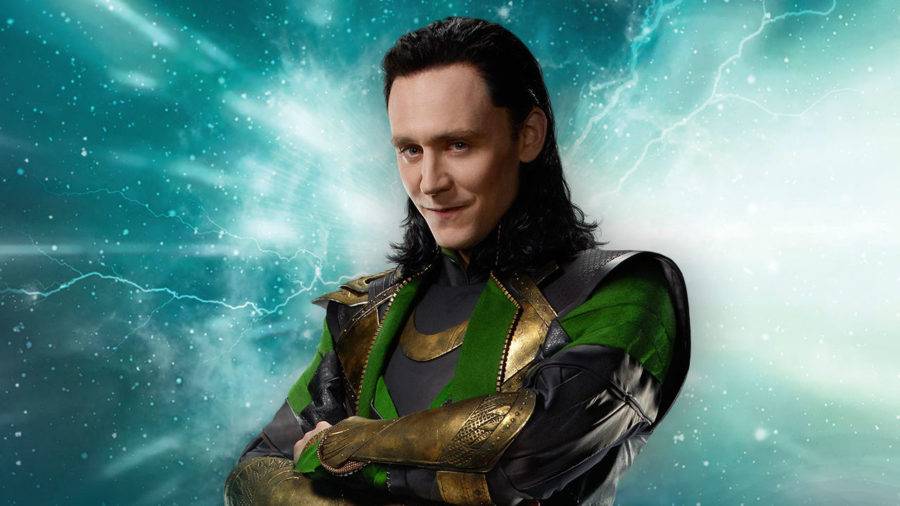 Determined to make people forget all about the issue-plagued DC Universe streaming service that launched over the weekend, Disney unveiled their Marvel plans for the upcoming Disney Play service. Surprisingly enough, these plans include series starring MCU characters who hadn't gotten their own films, with the original actors reprising the roles. So, on the slate are series focused on both Loki and Scarlet Witch. The real kicker here, though, as that the series will be overseen by Kevin Feige at Marvel Studios and NOT by the Marvel Television team. So, these projects just leaped right over Agents of S.H.I.E.L.D., Runaways, and Cloak & Dagger, as they're set in the *definitive* MCU, and not in some "Why Won't They Show Iron Man?" tangential manner. Some folks claim this is the first step in Marvel reclaiming their TV properties, but I still feel like the other Marvel shows are going to be left to die on the vine under the leadership of Marvel Television. When the Agents of S.H.I.E.L.D. pop up on an arc of Too Close for Loki or Leave It To Wanda, then maybe I'll change my tune.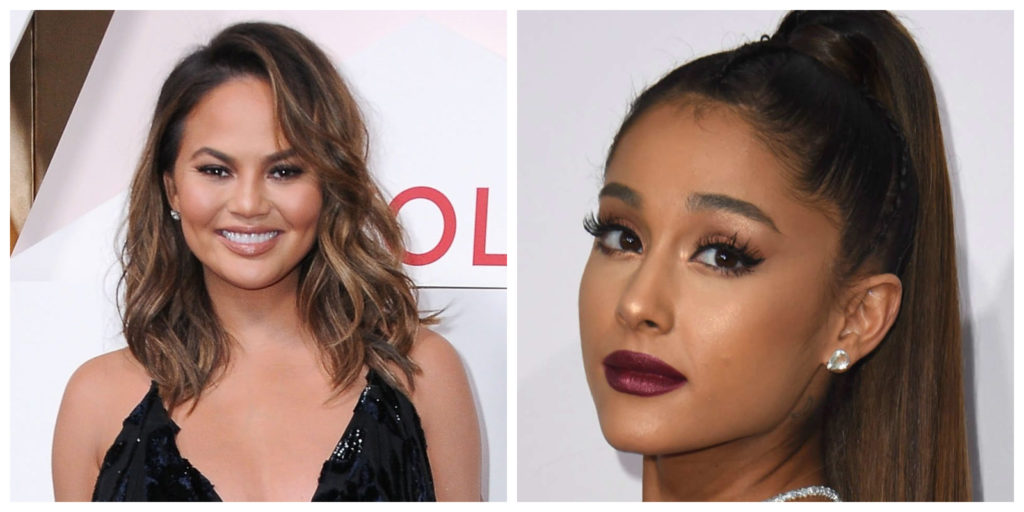 Did you know you might be mispronouncing your favorite celebrity's name? I've often wondered why folks don't get behind this more often and set the record straight. I mean, if I had a dollar for every variation I've heard of "Kim Basinger"… Anyway, The Today Show did a segment this week, primarily focused on model Chrissy Teigen. While her last name is commonly known as "TEE-gen", she (and her mother, in the background), confirmed that it's actually TIE-gen. She said that she just got tired of correcting people, so the former is what stuck. Similarly, we commonly pronounce Ariana Grande's last name as if we're ordering at Starbucks or Taco Bell: "GRAWN-day". In a recent interview, however, the singer confirmed that it's actually pronounced "GRAN-dee", like if your grandma was an old biddy named "Dee" – or like the dude who played Gopher on The Love Boat. Apparently, Ariana's brother, dancer/actor/singer/YouTube personality Frankie Grande, is the one who started putting the elaborate spin on their shared last name, and it stuck. I just find it crazy that everyone can say "Mariska Hargitay", but we're still trying to figure out if it's Charlize THAIR-un? Ther-OWN? I give up!
Things You Might Have Missed This Week
The Emmy's, 'cause apparently nobody watched them. To catch you up, most of the awards went to shows streaming on Amazon that you've never watched.
A live-action Avatar: The Last Airbender series is coming to Netflix. Immediately, visions of that bomb of a movie came to people's minds, but the original series' creators are on board, with a  promise of a "culturally appropriate, non-whitewashed cast" that seemed to put folks at ease
Danielle Bregoli, the "Cash Me Outside" girl, who now raps under the name Bhad Bhabie, got a lot of attention last week for apparently making the cover of Billboard magazine. Well, it was later revealed that she had actually purchased a wrap – an ad that wrapped around the cover, giving the appearance that she was the cover girl. The actual cover artist was Lil Wayne. Womp womp.
Aubrey Plaza and Atlanta's Brian Tyree Henry are in talks to star in the Child's Play reboot.
Jordan Peele will produce and narrate the upcoming reboot of The Twilight Zone on CBS All Access. Nice try, CBS, but my money is staying in my bank account!
True Detective director Cary Fukunaga has been tapped to replace Danny Boyle behind the camera for what's currently only known as "Bond 25". Fukunaga will be the first American director in the Bond franchise. Ya know, until he drops out. Which is a thing he kinda does. A lot.
Patrick Stewart and Elizabeth Banks have both joined the Charlie's Angels reboot in the role of Bosley. You see, the film has the concept going international, so each team will have their own Bosley. This just sounds like Kingsman with hot chicks, which I'd gladly pirate on a Fire Stick!
For anyone who's said Jordan is greater than LeBron simply because of the existence of Space Jam, now's the time to eat your words 'cause Space Jam 2 is coming, starring King James. I hope it's called Space Jam 2: The Decision. Anyway, it'll be produced by Ryan Coogler, hot off his Black Panther success.
According to former Sesame Street writer Mark Saltzman, Bert & Ernie were gay…as far as he was concerned. He claims they were analogs of his own relationship at the time, but the sticking point is that they premiered 15 years before he even joined the show. So, he kinda just co-opted them. Anyway, Sesame Workshop responded that the pair have no sexual orientation because they are puppets. It's like you can almost hear the implied "DUH!"
In her upcoming memoir, Full Disclosure (which SO sounds like a Skinemax film!), Stormy Daniels recounts that Trump had "Yeti pubes", and that he "had a dick like the mushroom character in Mario Kart". Sources say that Toad hasn't been this depressed since his poor jumping skills were revealed in Super Mario Bros 2.
I know almost nothing about Laurel & Hardy, but this has got me intrigued. John C. Reilly is the perfect cinematic wingman, and it's about time he got his due for it. This thing has Oscar Bait all over it, and I'm OK with that.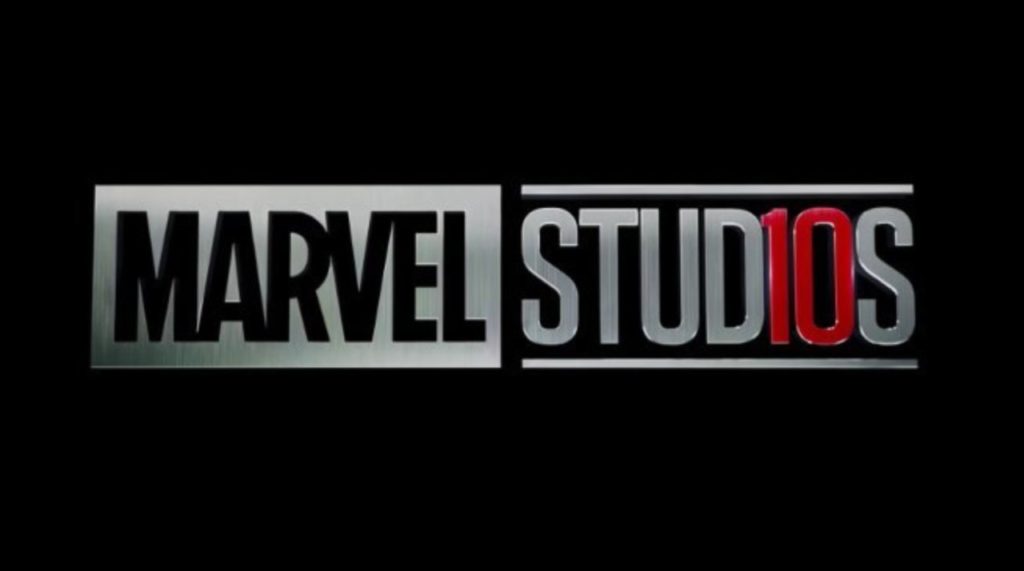 We've already discussed the major Marvel beats from the week, but a really important tidbit got lost in some Disney news. You see, Disney CEO Bob Iger told The Hollywood Reporter that he'd like Kevin Feige in charge of the Marvel Fox properties after the merger, saying that "there shouldn't be two Marvels", and that it makes sense for the universe to be overseen by the same person. Did I mention how DC Entertainment launched a streaming service over the weekend, and nobody's had anything good to say about it? Just cruising Twitter, folks were finding certain movies that were available Friday night were no longer available the next day. Sure, they'll have to work out the kinks, but it was a lackluster launch – one that I'm sure Marvel is already learning from. This week, it just seems like there's no stopping the Marvel Studios juggernaut, bitch. That's why Marvel Studios had the West Week Ever.