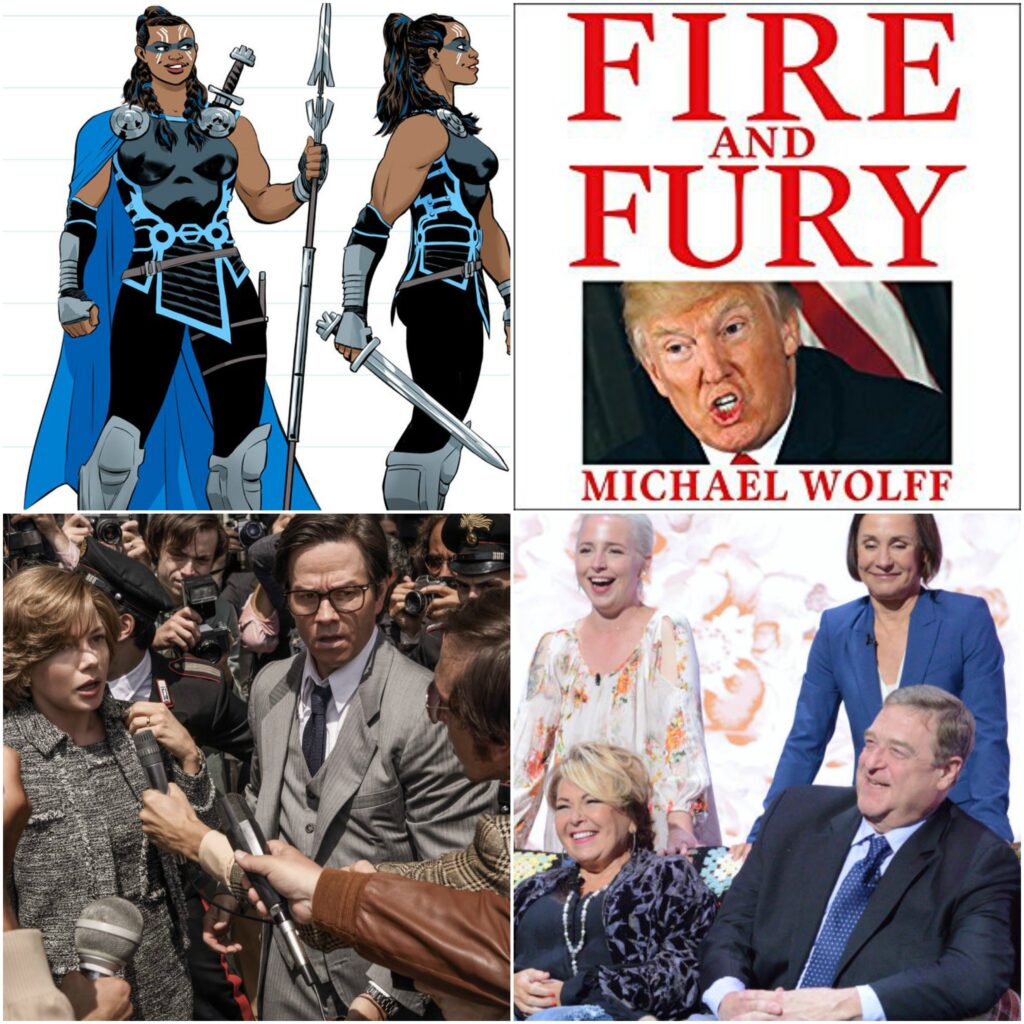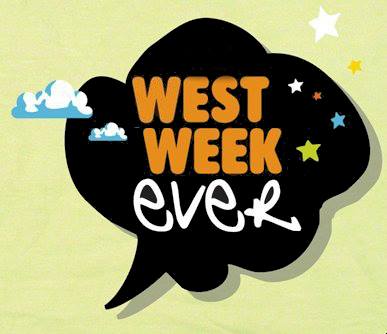 Welcome to the future! Or at least that's what I could've said a week ago, when 2018 was still new. Anyway, I hope you read West YEAR Ever yesterday, but if you didn't make sure you hit that post next so I get double the clicks!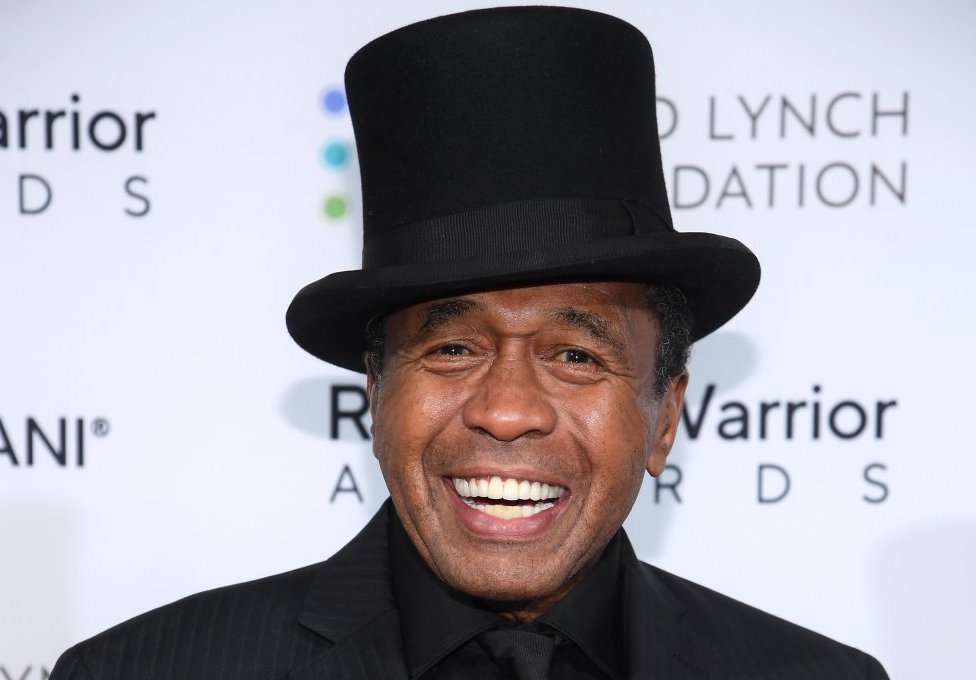 HarassmentWatch(TM)
Some part of me naively thought that I'd be able to retire HarassmentWatch when 2017 ended. I mean, surely those powerful men had learned their lesson by now, right? Right? Well, 2 weeks into 2018 and they haven't missed a beat. And I've got to say that this week's revelations hit a little too close to home
Ben Vereen – That's right, the Leading Player himself was accused of sexual misconduct during a local production of Hair in Florida back in 2015. Not only did he hug and kiss the female cast members without their consent, but he allegedly went as far as to strip naked on stage with the cast during an "acting exercise". OK, duder. Anyway, he has since apologized to the cast via a statement on Twitter, but various theatrical groups are cutting ties with the Tony Award winner.
James Franco – Coming off the high of winning the Golden Globe for his film The Disaster Artist, Franco was ridiculed for wearing a "Time's Up" pin in solidarity with the women who have been speaking out about sexual misconduct in Hollywood considering the fact that he's been accused of sexual conduct by five different women. He has always seemed like a weird dude, so it's not that surprising to me. He does, however, seem like the kind of person who doesn't acknowledge/respect boundaries. Like, maybe he went into it in a non-malicious way, but totally overstepped his bounds with these women. I dunno. I'm not his lawyer, so it's not my job to make excuses for him. All I'm saying is I'm not surprised.
Stan Lee – This one hit a little too close to home for me. I'm a horrible person because not only do I believe it, but some part of me is just shrugging his shoulders. Let me explain. The elder statesman of Marvel Comics is being accused by former nurses of groping them. Here's where I'm like, "The dude's 95! That's just Harmless Dirty Old Man Shit." But that's where I would be wrong. Nothing makes that OK, and I've just been socialized to laugh it off. Ya know why? Because I think it's hilarious to picture him wheeling himself around, pinching nurses' butts and yelling "Excelsior!" each time he does it. Go ahead and picture it and tell me it doesn't make you at least smirk! But that's the wrong approach to take, and I will work towards being a less horrible person. Plus, things got a little dicier when it was reported that he also demanded oral sex in the shower. No, Stan, no! Then allegations came out that he asked for sex from a masseuse. So maybe he's just as much of an evil wang dangler as the rest of these guys. Don't meet your heroes, kids! At the moment, Lee is denying all of these allegations.
Paul Haggis Update – If you remember, Haggis had already been accused of sexual misconduct by one woman, and he countered by saying that he couldn't have forced himself on her as she claimed because he was recovering from back surgery at the time. Well, some more have come forward. He's an interesting case because he very well could be guilty, but there's also a strong possibility that this is a Scientology hit job, as he's become quite the enemy of the church since leaving the congregation year ago. Haggis' ex-wife, Deborah Rennard, has come forward to defend him from the claims, saying that these reports are playing out in media reports and not in courts, and that they are damaging and dangerous because of that.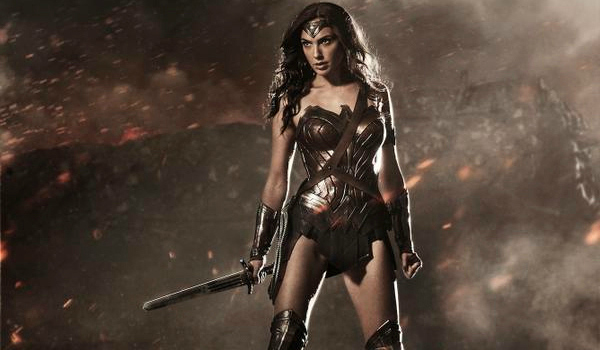 The 75th Annual Golden Globe Awards were Sunday night, and there was some controversy surrounding the fact that no female directors were nominated for Best Director. In fact, it was noted by some how Patty Jenkins didn't get a nod for Wonder Woman. Now, let's be real here: Wonder Woman is the best film of the DCEU, but it is NOT an "award winning" film. It's an entertaining jaunt with a weak ass 3rd act surrounding the Ares reveal. I've spent some time thinking about why, exactly, the movie doesn't work at that point, here's what I've come up with.
At the end of the day, my problem comes down to the presence of Ares. If you ask me, he undermines an important part of the narrative. You see, when Diana first comes to Man's World, she's convinced that World War I is the doing of Ares, when the truth is that humanity ain't shit. The fact that humanity ain't shit proves the Amazons right and explains why they don't want to interact with the world. Instead of Diana learning this harsh truth, however, yup it's Ares who's behind the war. Which then goes further to trivialize WWI itself. So instead of learning the truth about the reality of humanity she learns that the gods are still active and messing with the world. I feel like there's a stronger story with her learning that the age of the gods has truly passed. But hey, there's a sequel coming and, as someone online pointed out to me, there's still a World War II, so she still has a chance to learn of man's true nature.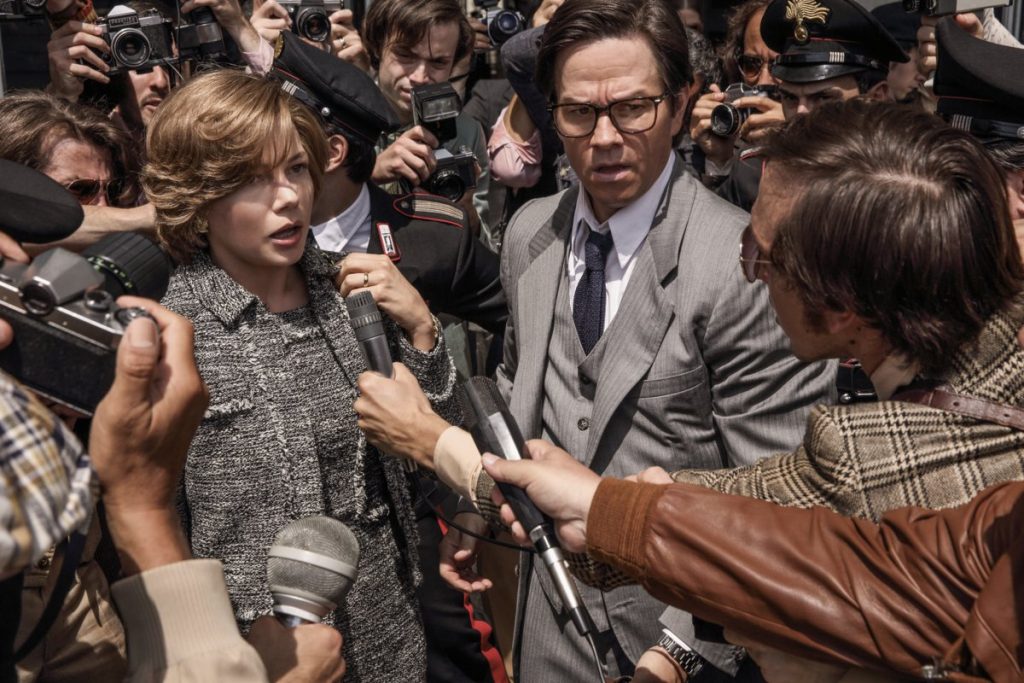 Speaking of some stuff that's unfair to women, get a load of this shit: When Kevin Spacey was recast with Christopher Plummer in the J. Paul Getty film All The Money In the World, director Ridley Scott stated in interviews that any reshoots would be done for free, for the sake of the art. Well, this week it was revealed that Michelle Williams received ONE PERCENT of what costar Mark Wahlberg received for the reshoots. Wahlberg reportedly earned $1.5 million, while Williams received less than $1,000. This is odd, considering Williams actually had higher billing on the film. To make things even more suspect, both actors are represented by the same agency – an agency that claims that their agents don't talk to each other in situations like this.
So, now the story goes like this: apparently Wahlberg had costar approval in his contract, so he wouldn't sign off on the Plummer casting unless he got what he wanted. Meanwhile, it seems like Williams was royally screwed by her representation, as they were the ones who were supposed to be acting in her best interest. Up until this point, the film was considered an awards shoe-in, but this new controversy isn't doing it any favors in a lot of folks' eyes. Scott is reportedly furious because he wasn't involved in the money discussions, so he truly thought the actors were working gratis. Meanwhile, Wahlberg's people are insisting "Our client never works for free". Former MTV VJ Dave Holmes posted an excerpt from his book on Twitter about an interaction he'd had with Wahlberg years ago, where he told Holmes on multiple occasions, "You got to make sure they're payin' you, bro." It seems like that's his guiding mantra.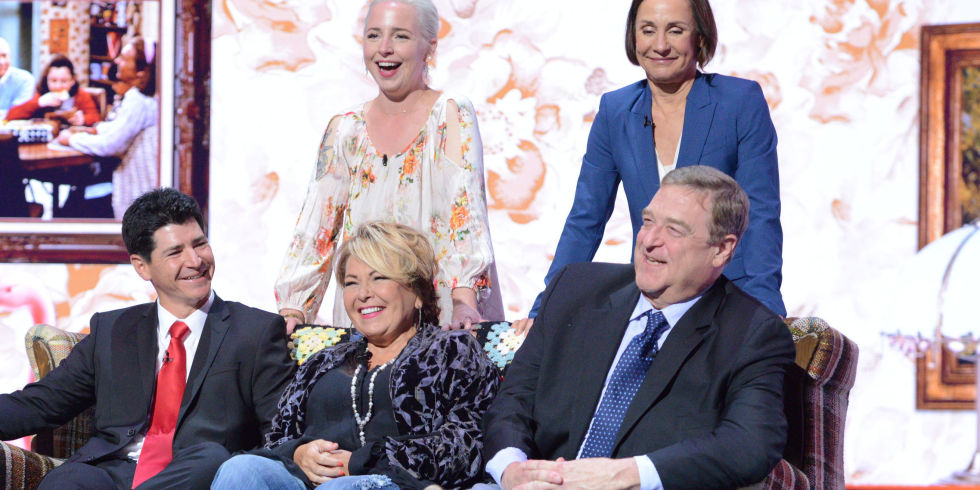 In other controversies, Roseanne revealed that her character, as well as John Goodman's Dan Conner, would be Trump supporters in the revival of her sitcom. And with that, any interest I had in that show is gone. Let me explain, though. Folks are always saying we have to "separate the art from the artist", but she's dragging her views into the art. Nobody gave a shit about real life Roseanne being a Trump supporter because she's been batshit crazy for the past few years. When she brings that into the show, however, it is a different thing. Folks seem to think this is a partisan issue when it's not. Some have said "Well, if the Conners were Dems, this wouldn't be an issue." Folks aren't upset that the Conners are conservative. They're upset they're TRUMP SUPPORTERS. There is a difference. There are smart Conservatives just like there's dumb ones. The smart ones, however, don't tend to support that guy.
Some feel like it'll be played for laughs, where the parents clash with their more "woke" children, a la Last Man Standing. For some shows that works. I'm begging for the rumored King of the Hill reboot because Hank would have to decide whether he stands with his party or on his own. I can see him hating Trump, but Bobby loving him because he comes from the Hollywood complex that Bobby worships. That's a story I'd love to see told. I don't think this, however, really adds to the narrative of the Conners in a positive or interesting way.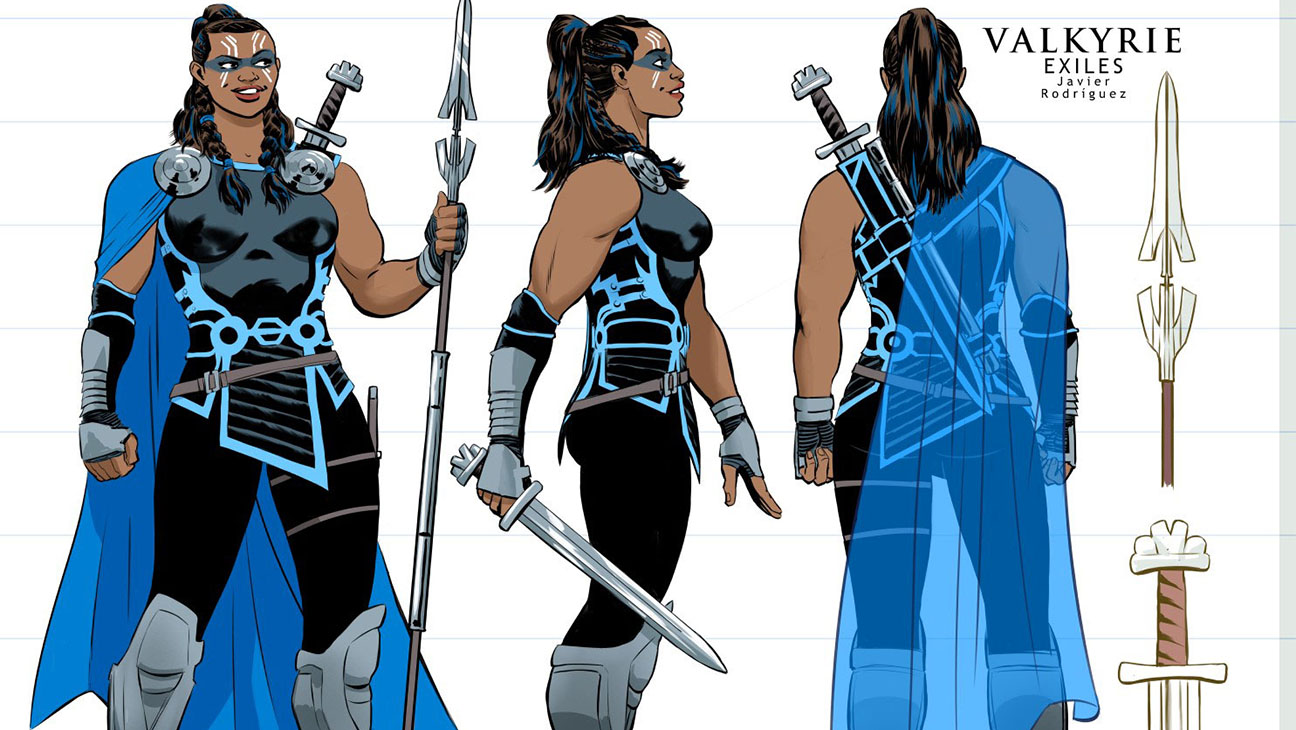 It's a new year, and Marvel can't stop Marveling. I mean that in both good and bad ways. On the one hand, they announced a new Exiles series (do we really need one of those right now?), featuring fan favorite Valkyrie, as depicted by Tessa Thompson in Thor: Ragnarok, as a member of the team. Folks seemed to dig that. Then, not content to leave well enough alone, they announced Captain America #700, where Steve Rogers awakens from the ice, again, as a man out of time, again. Oh, and he becomes King Captain America. You know, a dictator, kinda like the story they JUST TOLD in Secret Empire last year. Executive Editor Tom Brevoort did his usual "This is really happening" song and dance, but it just feels empty. Not only does it feel like a rehash, but it makes you wonder if someone high up at Marvel has some sort of delusions of grandeur. I mean, sure DC had an alleged sex offender in Eddie Berganza, but Marvel's the one who's always quick to depict a fascist society.
Things You Might Have Missed This Week
Hulu picked up a 2-season revival of the hit 90s cartoon Animaniacs
We got our first teaser trailer for Teen Titans GO! To The Movies, and my body is ready. I'm not quite sure what to expect, format-wise, seeing as how the cartoon itself is just 10 minutes long. The last time one of those short shows got a movie, I was VERY disappointed (Looking at you, Aqua Teen Hunger Force Colon Movie Film for Theaters!)
After a rousing speech at the Golden Globe Awards on Sunday, folks started calling for Oprah Winfrey to run for President in 2020. Look, she seems cool and all 'cause she used to give away free shit to housewives, but we'd just be swapping one billionaire for another. I know it's more nuanced than that, but when it comes to this idea, no me gusta!
Justin Timberlake announced his next album, Man of the Woods, would be released a few days following his performance at the Super Bowl LII Halftime Show. The first single, "Filthy", debuted, and here it is. I, um, I don't know, man…
Apparently Mad Men's Kiernan Shipka is Netflix's new Sabrina, which shows that studio didn't listen to my notes of "Make sure her ass is as phat as Melissa Joan Hart's"
It was a busy week for freshman show renewals, as Fox renewed "X-Men adjacent" The Gifted, while CBS renewed breakout hit Young Sheldon. Meanwhile on streaming, Hulu renewed Future Man and Runaways.
Speaking of X-Men, director Gore Verbinski has exited Channing Tatum's Gambit film, meaning that demon is probably gonna get to come collect Tatum's soul at this point.
Not wanting to sit on the sidelines while his old friends get work, Paul Reiser says he has an idea for a Mad About You revival. File this under: Things Nobody Wants. I mean, in hindsight, the Buchmans had a terrible marriage. AND SHE KISSED DOUG BERKUS! (I was a huge Mad About You fan, because I was a 42 year old White woman when I was 12. Anyway, this was MY "We were on a break!")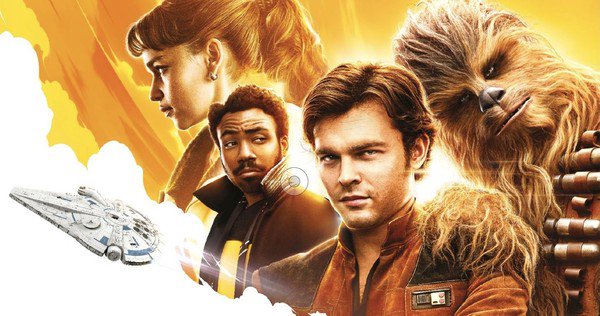 We got a glimpse at what is probably production art for Solo merchandise and I, like many others, didn't like it. Some rando popped up to tell me to "calm down", but my biggest issue is that it has such a cosplay/fan film vibe to it. It looks like one of those direct to DVD prequels, like National Lampoon's Van Wilder: Freshman Year. Nobody wanted this movie. It just looks like Donald Glover was a giant nerd who used his newfound fame and money to film a Han Solo movie in his backyard. Yup, I got ALL of that from this one image. Prove me wrong, Lucasfilm!
It appears Will Smith's Lord of the Rings/End of Watch swirl, Bright, was actually a hit for Netflix, and a sequel has been ordered without Max Landis' involvement this time around (he wrote the movie).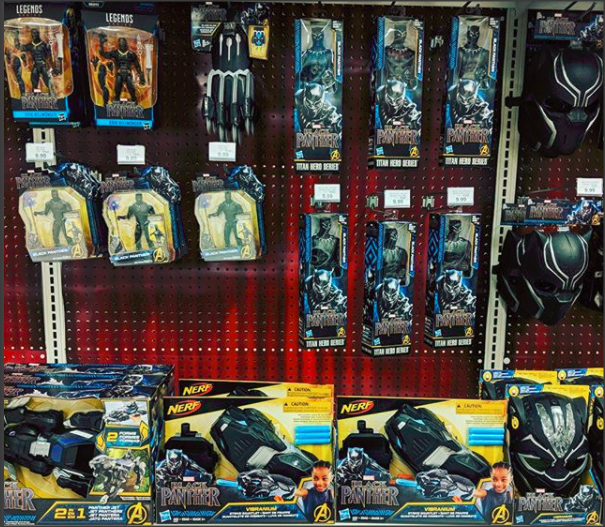 I took this pic at Toys "R" Us the other day, and HAD to share it. I mean, who ever thought they'd see this day?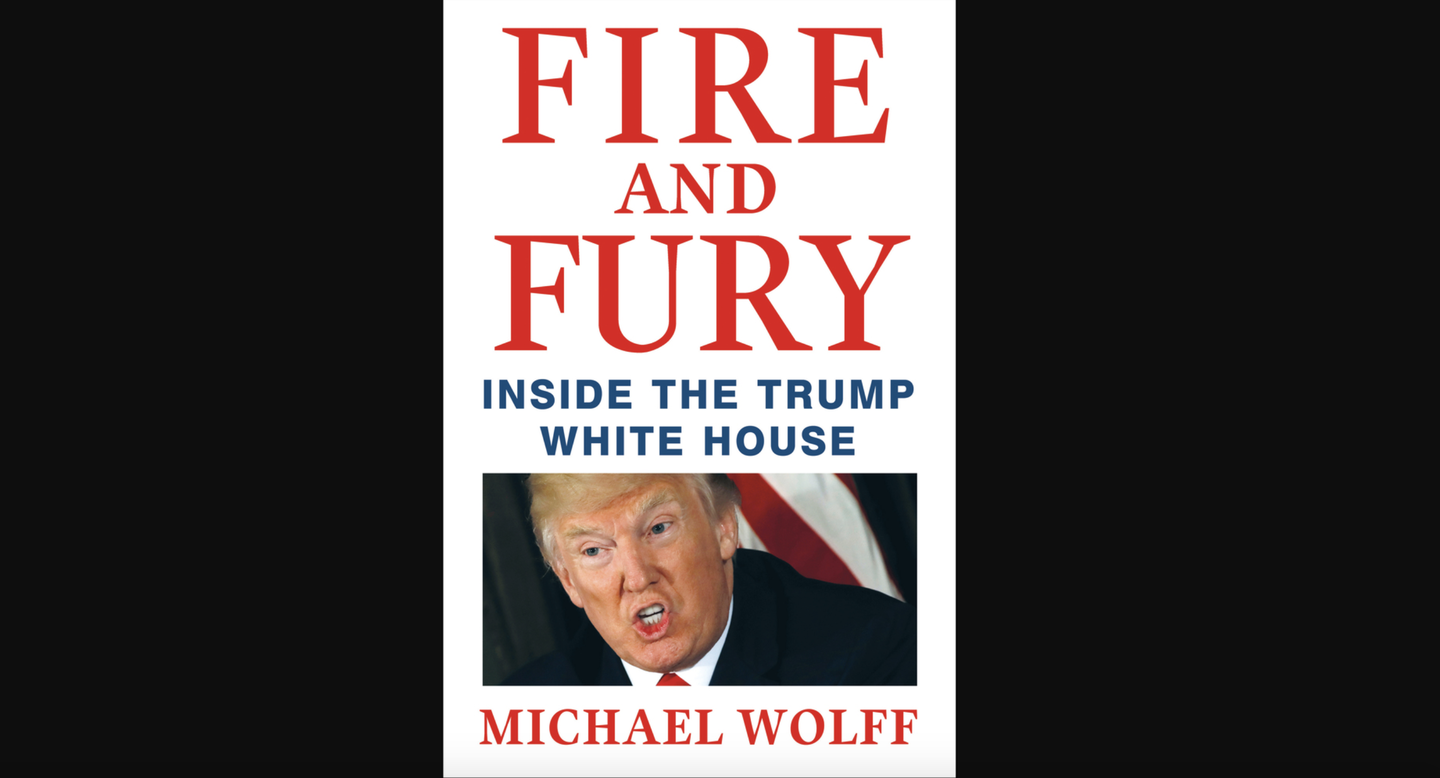 So this book came out that has taken the country by storm. Written by journalist Michael Wolff, Fire and Fury: Inside The Trump White House details just how ill-equipped the Trump Administration was as they set up shop in the White House. Am I the only one who thinks of DragonForce's "Through the Fire and Flames" when they see/hear that title? Oh, you don't know about DragonForce?! SIDEBAR!
Now that you're sufficiently pumped, let's talk about this book. The anecdotes are page turners, but also fill you with fear when you realize such an unqualified group of people currently wield as much power as they do. I'm gonna be honest – as much as I think I wanna read this book, I really don't wanna read this book. I'd just rather be in the dark on some of this stuff, just so I don't collapse into a balls of tears. Plus, I hear there are some careless typos in the book, which would irk me more than it should. I'm, however, clearly in the minority, as it was so highly anticipated that it was released early. Good luck finding a copy of the book right now (ya know, for you fellow troglodytes who still read paper books)! Wolff has been on the talk show circuit all week, while the White House is trying its best to do some damage control. Whatever, man. Since everyone's a giant liar these days, I almost don't even care if it's fake as long as it's entertaining, and from what I've read about it, it's got entertainment in spades! I think it's pretty safe to say that Fire and Fury: Inside The Trump White House had the West Week Ever.