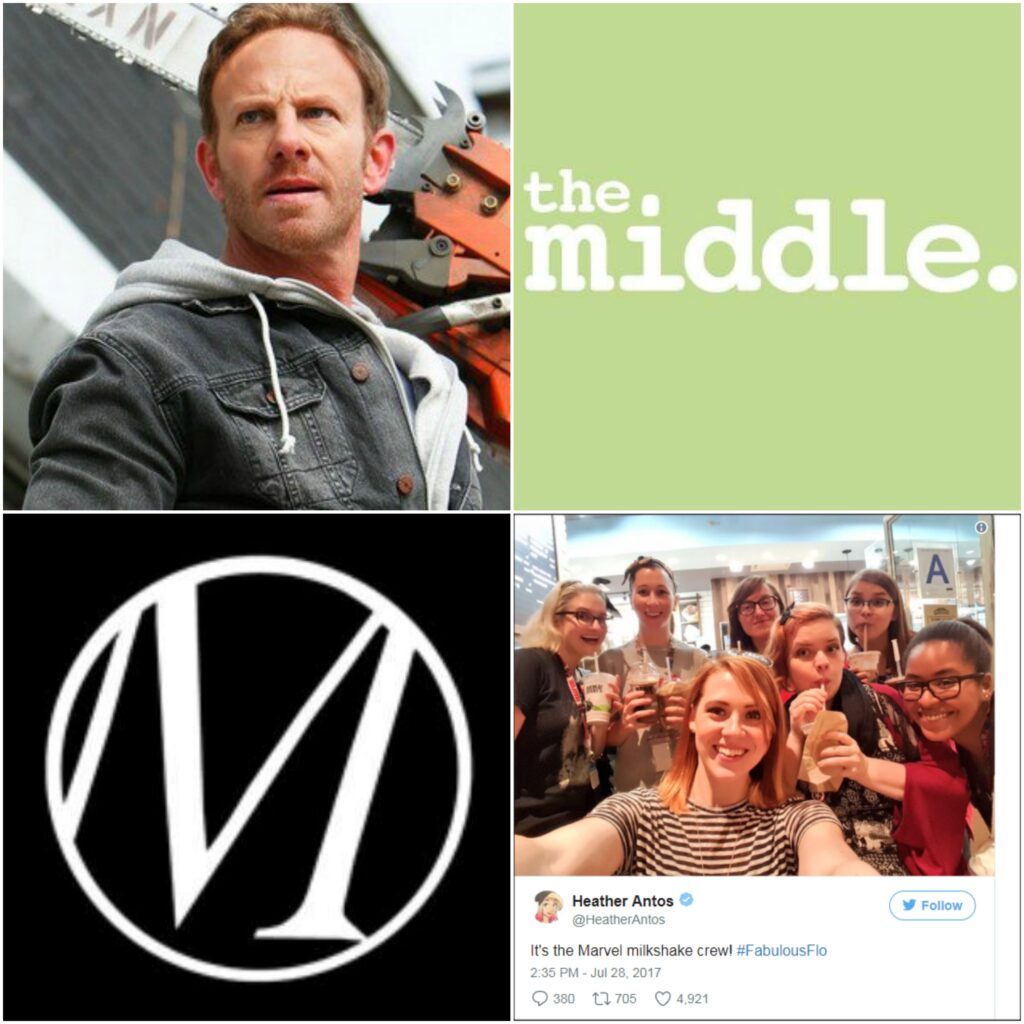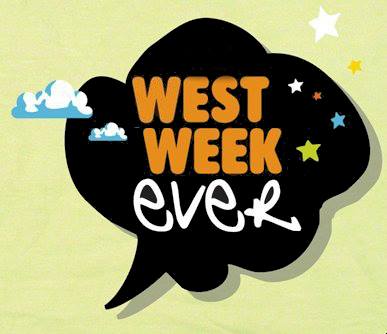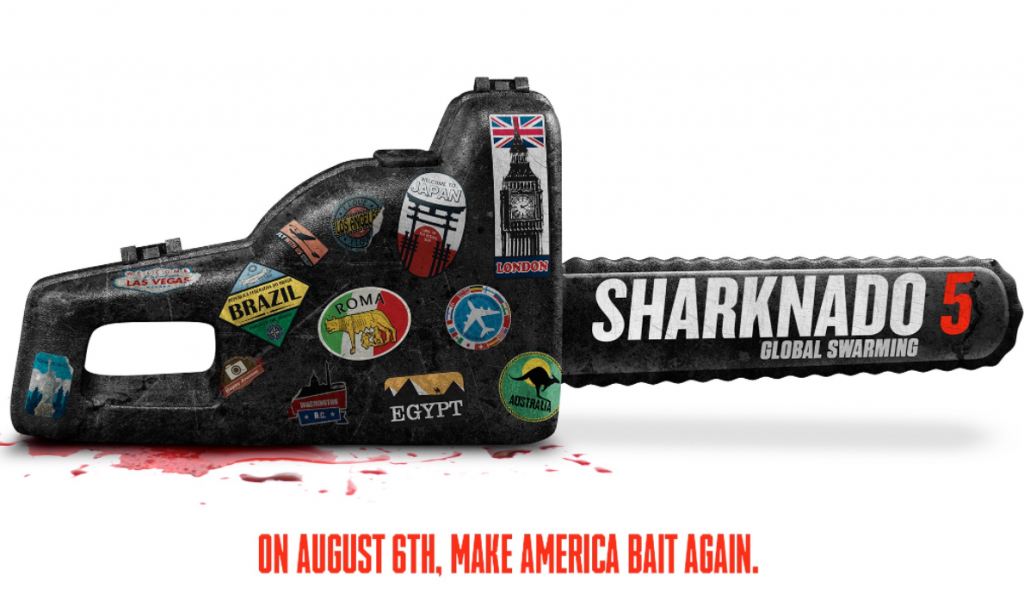 In movie news, Sharknado 5: Global Swarming premieres this Sunday, and The Hollywood Reporter had a great article about the history of the franchise. For one thing, Donald Trump was originally approached to play the President in Sharknado 3: Oh Hell No!, but his people were stalling because he was mulling a run for the actual presidency. When the producers moved on to cast Mark Cuban, Trump got pissed and his people threatened to sue (on what grounds, nobody knows). Also, the production was renamed to Dark Skies because the name Sharknado was turning off potential actors. To the cast's chagrin, however, it was changed back to Sharknado at release.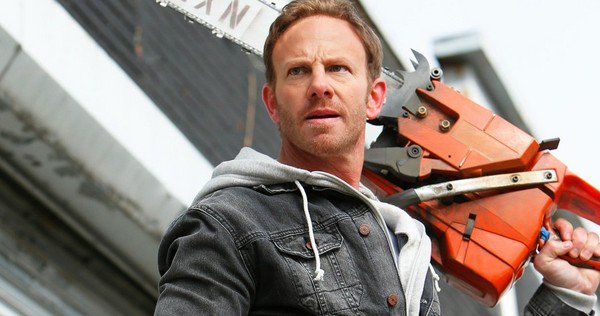 The main takeaway from the article is the pay situation. In the beginning, star Ian Ziering was offered $100,000 to do the first film. He reportedly only took it because his wife was pregnant and he needed to keep up his SAG membership for the health insurance. Over time, however, his pay ballooned and he currently makes about $500,000 a film – which, as folks point out, is more than the $300,000 Gal Gadot reportedly made to star in Wonder Woman. This really shouldn't come as a surprise, though. For one thing, superhero films kinda pay on the low-ish side because there are so many moving parts. The pay tends to start low and then grows over time. By the third or fourth movie, the stars are, then, basically too expensive to keep, so it becomes renegotiation or reboot time. Plus, as I said on Twitter, washed up TV star in a "water cooler" franchise outranks unproven movie star in unstable cinematic universe. Yes, Wonder Woman was a great film, but to say that Gadot deserved more money is simply Monday morning quarterbacking. Nobody was worried about her pay before the film came out because, frankly, nobody gave a shit about her. She'll eventually make her money, while Ziering will be begging for a Sharknado revival, as the series is clearly on its last legs based on the ratings. Sharknado is a funny thing because the social media impressions actually outnumber its ratings. So, folks feel the need to talk about Sharknado even if they're not watching Sharknado.
The real crime about pay, though, is that Tara Reid only makes about $125,000 to Ziering's $500,000 (his salary is about 1/6th the budget of Sharknado 5). When she spoke up about it, they created a poll to the public following Sharknado 3, asking whether or not her character should die. Lucky for her, the fans wanted her back (Production company Asylum claims the poll and her request were unrelated, but we aren't stupid here).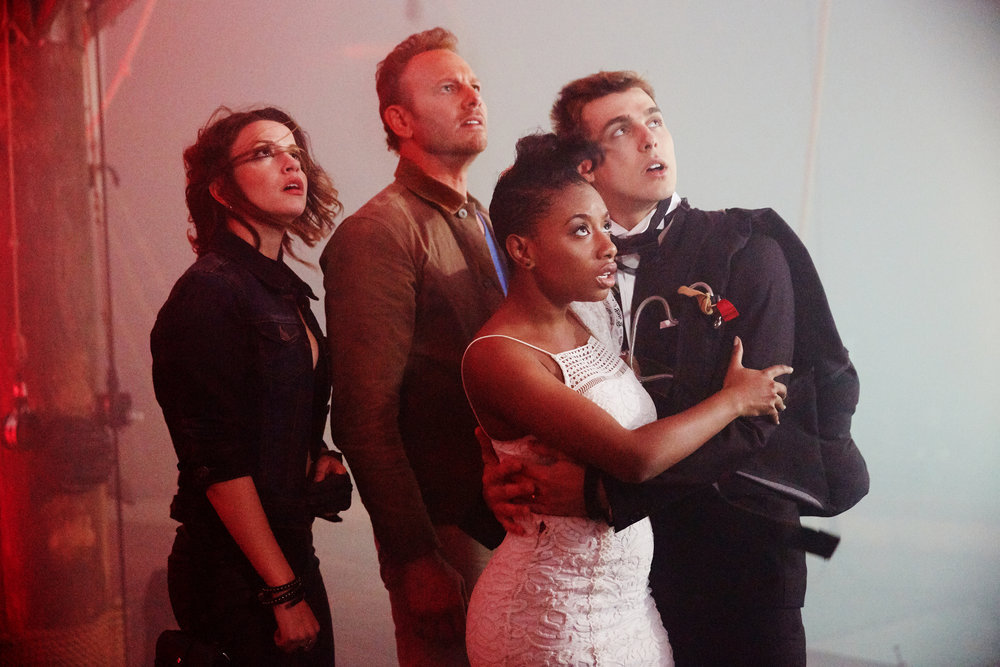 Anyway, I'm sure I'll watch even though the last installment was a chore to get through. The franchise really peaked at Sharknado 2: The Second One, but they generate buzz, so they keep coming. I'm still pissed about the last movie, where Ziering's character, Finn, has a Black daughter-in-law who gets killed by a shark. Not only does the family not react, but she's never mentioned again. It's clearly the result of some terrible editing, but I can't tell if they edited out reactions to her death OR if they edited in the character after the movie was basically done. I figure we'll get to 6 and then they'll have to think of something else. It's too bad the Lavalantula franchise hasn't enjoyed the same buzz, as I enjoy those pseudo Police Academy reunions.

In TV news, a LOT of folks are upset about that Confederate show that I mentioned last week, even calling for a boycott of HBO. Some folks have reminded the boycotters that their actions would hurt other Black shows on the network, like Insecure and Ballers. Instead, they encouraged that folks make their voices heard directly to HBO, using the hashtag #NoConfederate during its most watched hour last week, Game of Thrones. Well, in seeming retaliation for the show, producer Will Packer and The Boondocks creator Aaron McGruder are creating Black America for Amazon. Whereas Confederate would follow a United States on the brink of its 3rd Civil War, Black America would follow an alternate reality where freed Blacks were given Alabama, Louisiana, and Mississippi as reparations, and the sovereign nation of New Colonia is formed. Meanwhile, its neighbor to the north, The United States, is in a bad state of affairs.  New Colonia is about to become a world power, while the US is slipping. Due to their proximity, their fates are tied together, but clearly the Black folks are doing better than everyone else.
Is it wrong that I have no interest in either show? I mean, I have no desire to see slavery still going in Confederate, but the whole premise of Black America just sounds like it's doing too much, and feels more reactionary than anything. I mean, why didn't we hear about this project before Confederate was announced? And the problem is that both projects are so far in their infancy that they won't be happening any time soon, if they happen at all. I know the announcement appeased a lot of the anti-Confederate crowd, but neither sounds like a "good" show from what we've heard, and I almost feel like they take us away from having the race dialogue that a lot of folks feel we so sorely need as a country. What are y'all's thoughts on these shows?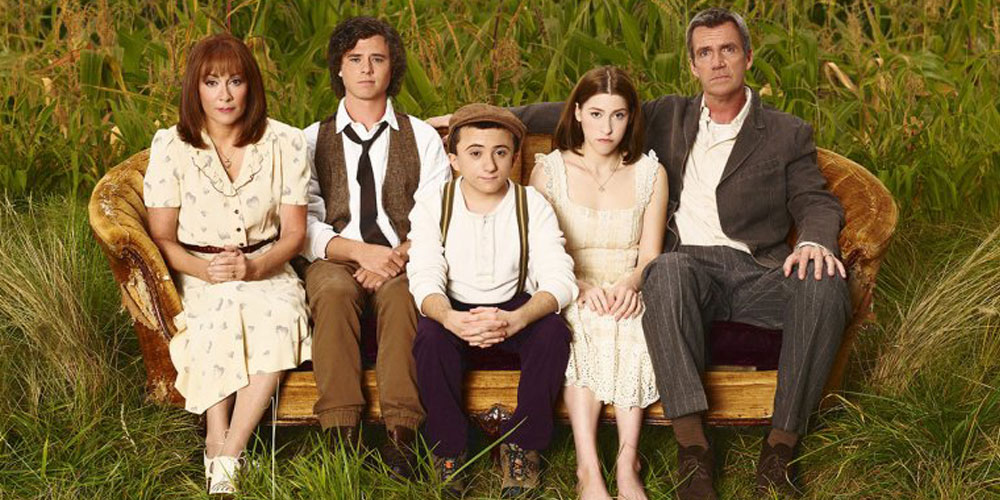 In other TV news, it was announced that ABC's The Middle would be ending after its upcoming 9th season. This elicited to a lot of responses of "That show's still on?", and I immediately understood why Trump won. As the title suggests, the show focused on a middle class family, in the middle of the country, as they struggle to make it through. Over the past 8 years, they have been emblematic of the types of voters who feel their voices aren't being heard as their situations get tighter. That's the show's audience, even though they're not the glamorous demographic that Madison Avenue covets. I actually really enjoy the exploits of the Heck family, but I understand that the show's not "hip" or "cool", so it flew under a lot of folks' radar. The upcoming Roseanne revival has been described as focusing on the Conners as they try to make their way in Trump's America, but I'd argue that The Middle did it first, and will probably be looked upon as the most accurate depiction when the dust settles.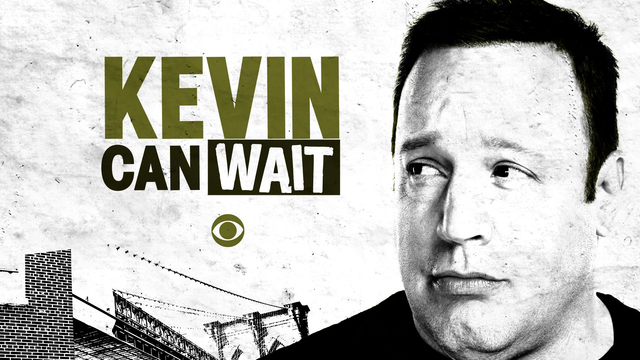 Across the dial, it was finally confirmed that Erinn Hayes's character on CBS's Kevin Can Wait will, in fact, be killed off. The show will pick up after some time has passed, paving the way for Kevin James to reunite with his The King of Queens costar Leah Remini. I understand shows sometimes need a retool, but all evidence was pointing to the show as a moderate success. The only sticking point was Remini guested in the season finale, and suddenly everyone wanted that chemistry back. To me, I'm good. I still have 8 seasons of The King of Queens to look back on (I don't count that last season because it felt like they hated each other by that point, surprising me that they'd reunite. To me, this is almost like Martin Lawrence and Tisha Campbell doing a new show together). Hayes will bounce back, as she's already been cast in Amazon's The Dangerous Book for Boys, but I still don't feel like the show did her right.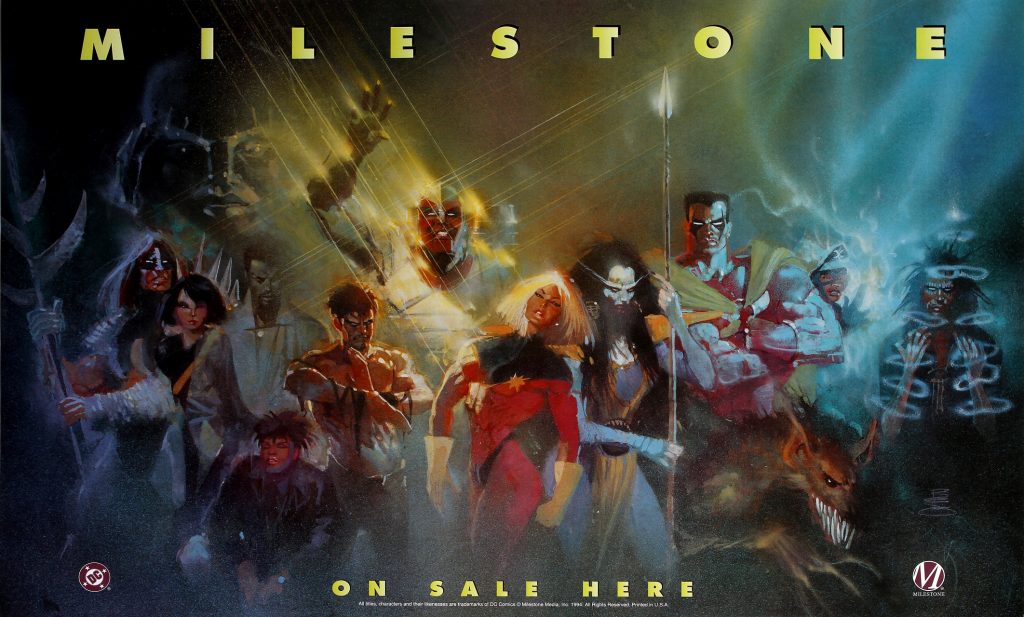 In comics news, it was revealed that the Milestone comic line's reboot has been stalled because the creators behind it were trying to cut out the estate of co-creator Dwayne McDuffie. If you're not familiar, the Milestone line was comprised of a bunch of minority-focused superhero books from the early 90s. There was Hardware (Black Iron Man), Rocket (Black Captain Marvel?), Blood Syndicate (Black…I dunno. I didn't read that one). Oh, and Static (Black Lightning Jr, basically). The original creators were Dwayne McDuffie, Denys Cowan, Derek T. Dingle, and Michael Davis (if we ever meet, ask me my Michael Davis stories. Dude is crazy, but I ain't putting that stuff in writing for him to find it).
A few years back, they announced a revival of the Milestone brand, but Davis had been cut out and replaced by former BET head Reginald Hudlin. They kept saying an announcement was forthcoming, while Davis took to the internet saying it'll never happen. He was hurt he'd been left out of something he'd had a hand in creating, but he also knew there were roadblocks that the group wouldn't be able to get over.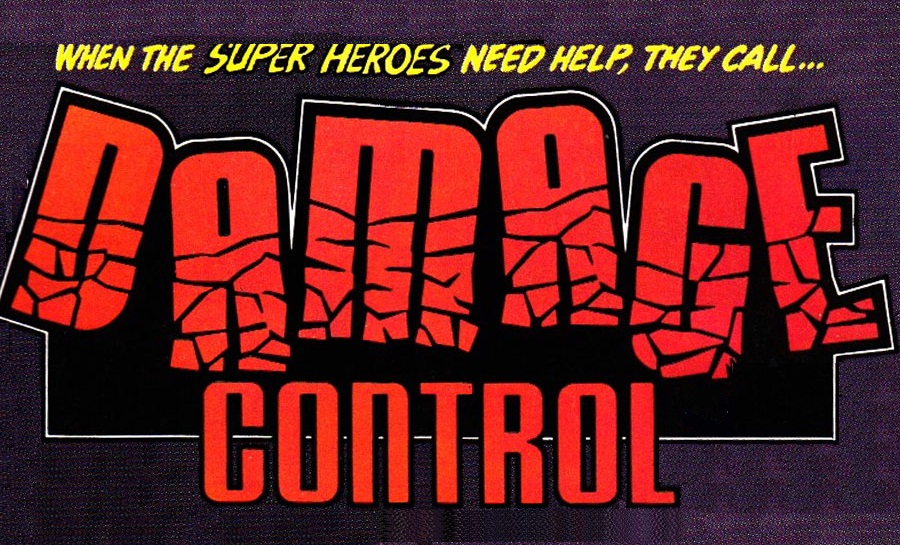 Well, this week, McDuffie's widow sued the group because his estate had been left out of recent negotiations, as Cowan, Dingle, and Hudlin were going to create a new entity to cut out McDuffie's stake. There's a lot of potential in the franchise, with recent cries for representation in fantasy media, but I'd like to go on record and say that those books just weren't very good. They were just Black characters the same quality of the Image output of the time. I used to read Hardware and that book, ugh…Maybe they've got some fresh new takes on the characters, but I don't think they're even interested in comics at this point. They just want to control the intellectual property. Anyway, for all McDuffie did in the comic industry, it seems like he was constantly screwed over, even in death. I hope his estate is at least getting some money for the use of Damage Control (which he created) in Spider-Man: Homecoming, but I know it was work-for-hire blah blah blah. Anyway, here's hoping Mrs. McDuffie gets what she's owed.
Things You Might Have Missed This Week
Divergent franchise sequel, Ascendant, is now being developed as an ongoing TV series for Starz
The Black-ish spinoff, college-ish will now known as grown-ish
Vin Diesel is reportedly working on a Miami Vice reboot on NBC for the 2018-2019 season. I really hope they set it in the 80s. Otherwise, it's just gonna be nothing but Pitbull and Flo Rida cameos…
The Will & Grace revival has already been renewed, despite the fact it hasn't aired yet. It was also revealed that it will ignore the series finale, just like Roseanne…
Late 90s MTV staple, Total Request Live (TRL) will return in October, with FIVE hosts. I guess they're trying to bring back that VJ position again.
Speaking of MTV, hot on the heels of removing gendered categories, MTV has changed the coveted Video Music Award from the Moon Man to the Moon Person. It will be able to use any space bathroom that it chooses.
Soap actor Hartley Sawyer will recur as The Elongated Man this season on The Flash
Speaking of the Arrowverse, the next 4-show crossover will take place over two nights this season, November 27th and 28th
Apparently hot ass Scientologist Catherine Bell from JAG has been on a show on Hallmark Channel called Good Witch for the past three years. Who knew? Anyway, it's been renewed for a fourth season
Aussie actress Teagan Croft cast as Raven in the Titans series
Amazon is adding Carsey-Werner shows such as Roseanne, 3rd Rock from the Sun, A Different World, Cybill, Grace Under Fire, and Grounded for Life to its streaming library
Pacific Rim: Uprising's release has been moved from Feb 23 to March 23
Hasbro has called off talks to buy Lionsgate. In other news, apparently Hasbro was trying to buy Lionsgate.
Agent Carter's Hayley Atwell will reportedly join Ewan McGregor in Disney's Christopher Robin 
Formerly a staple of Baltimore Comic Con, the Harvey Awards will move to New York Comic Con in 2018
They'll be calling it Hawaii Five-WHOA, as Joey Lawrence is slated to guest star on the CBS series this season
Because he's never turned down a job, Nick Cannon will host Lip Sync Battle Shorties, a kid-centered spinoff of Lip Sync Battle to air on Nickelodeon
During the 2017 Teen Choice Awards, Fox will experiment with 6-second commercials. This is how that subliminal programming shit starts!
Remembering where he came from, Kenan Thompson (who's also now the longest-standing SNL cast member) is reportedly developing a live action sketch show for kids.
Transformers spinoff, Bumblebee, will open against Aquaman on December 21st, 2018
Blumhouse Television is bringing horror reality show Scare Tactics back to TV
Due to how he perceives Starz doesn't appreciate his show, 50 Cent has threatened to snatch Power off the network.
Pokemon: I Choose You will get a two-night theatrical run in November. I'm not telling you the dates because the movie is a retelling of Ash & Pikachu's meeting, yet it removes Brock and Misty from the story. Fuck this movie!
So, there was some crazy stuff in the comic industry this week, as a picture of of some women Marvel editors brought out the crazies. It all started with this pic: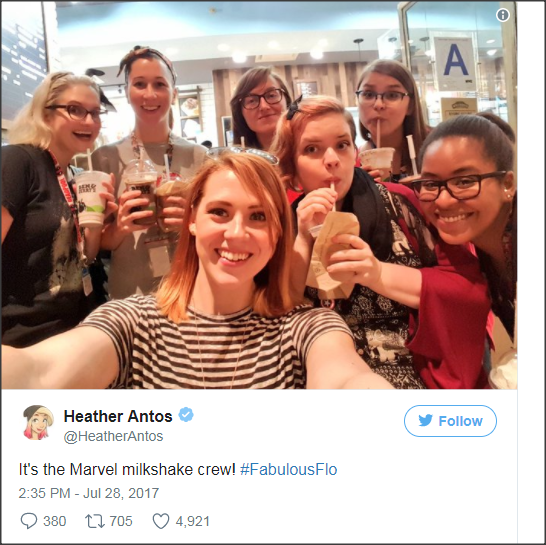 Marvel editor Heather Antos and some other female editors got together for milkshakes, and based on the hashtag, it was to honor recently deceased former Marvel secretary "Fabulous Flo" Steinberg. A seemingly innocent thing, right? Well, here was the reaction on social media: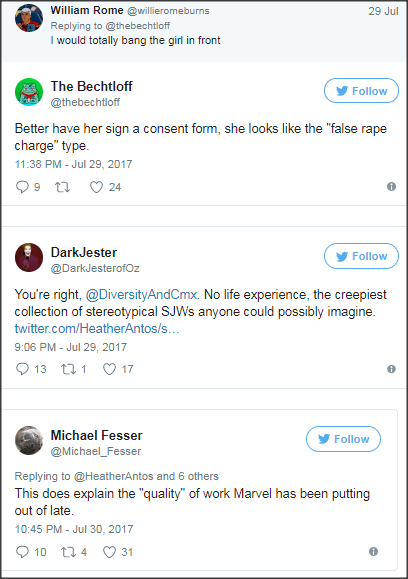 Wow, right? From dudes making inappropriate sexual remarks to folks blaming this on Social Justice Warriors, a certain corner of the internet lost its mind over some damn milkshakes.
But then came the backlash to the backlash. Fans and creators started posting pics in solidarity with the ladies.
The support even came from the "Distinguished Competition", as they tweeted the following pic: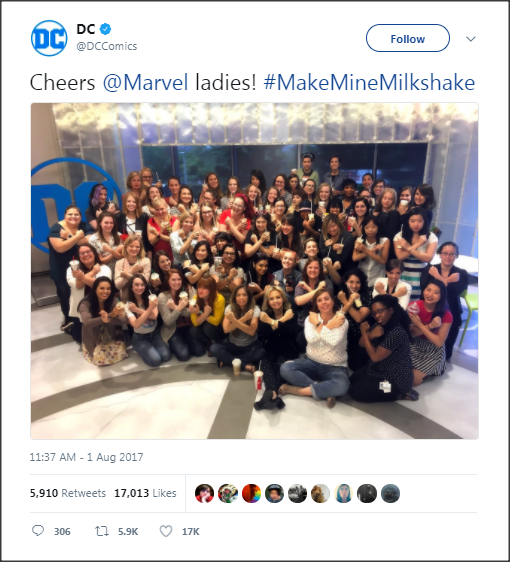 What started out as a snake bed for trolls turned into a show of solidarity that not only shed light on what women editors face on a daily basis, but also seemed to strengthen some relationships "across the aisle". I mean, this is the best Marvel/DC crossover since Amalgam! As I said on Twitter, when history classes look back on this period in time, they will see that it was not blockbuster events but milkshakes that saved the comic industry. That's why female comic editors had the West Week Ever.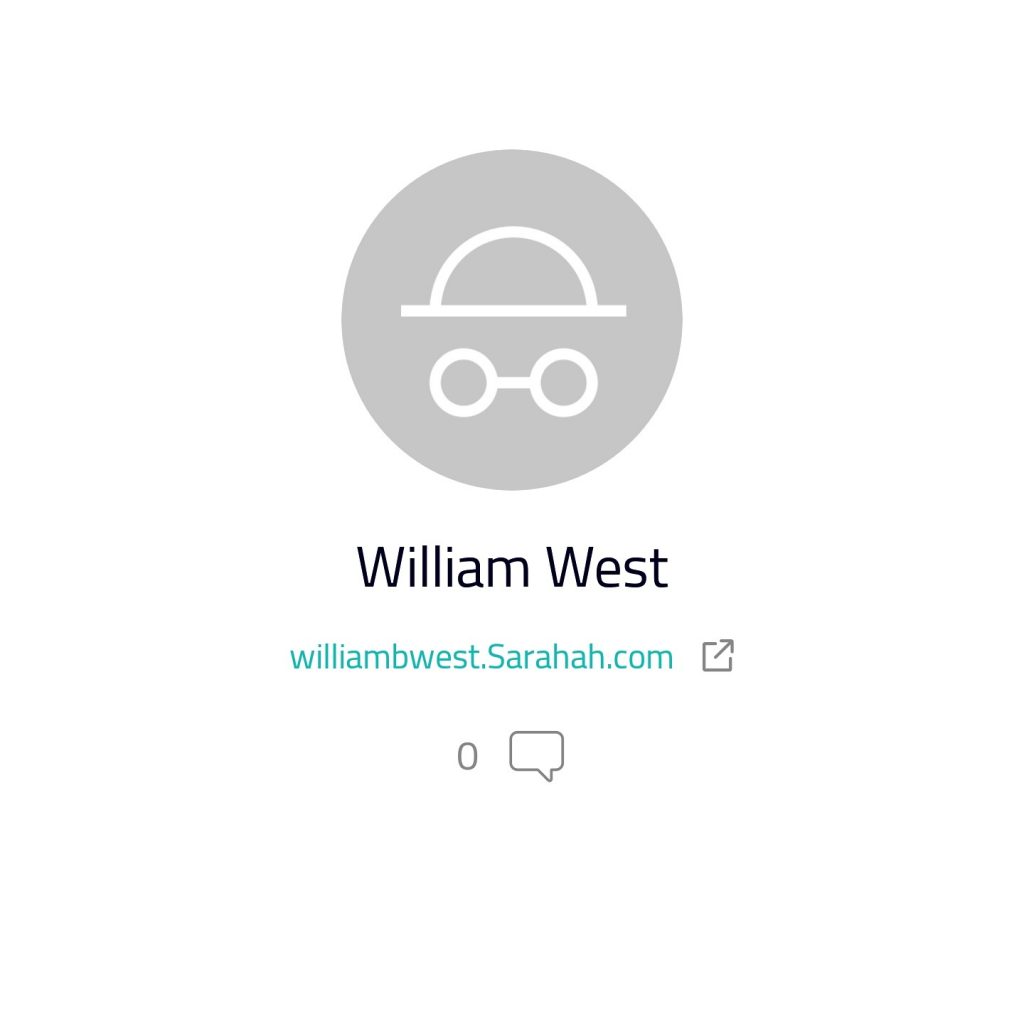 By the way, I'm apparently 16 years old because I just signed up for Sarahah. So, swing by and leave me some anonymous comments. Oh, and please don't make me cry!