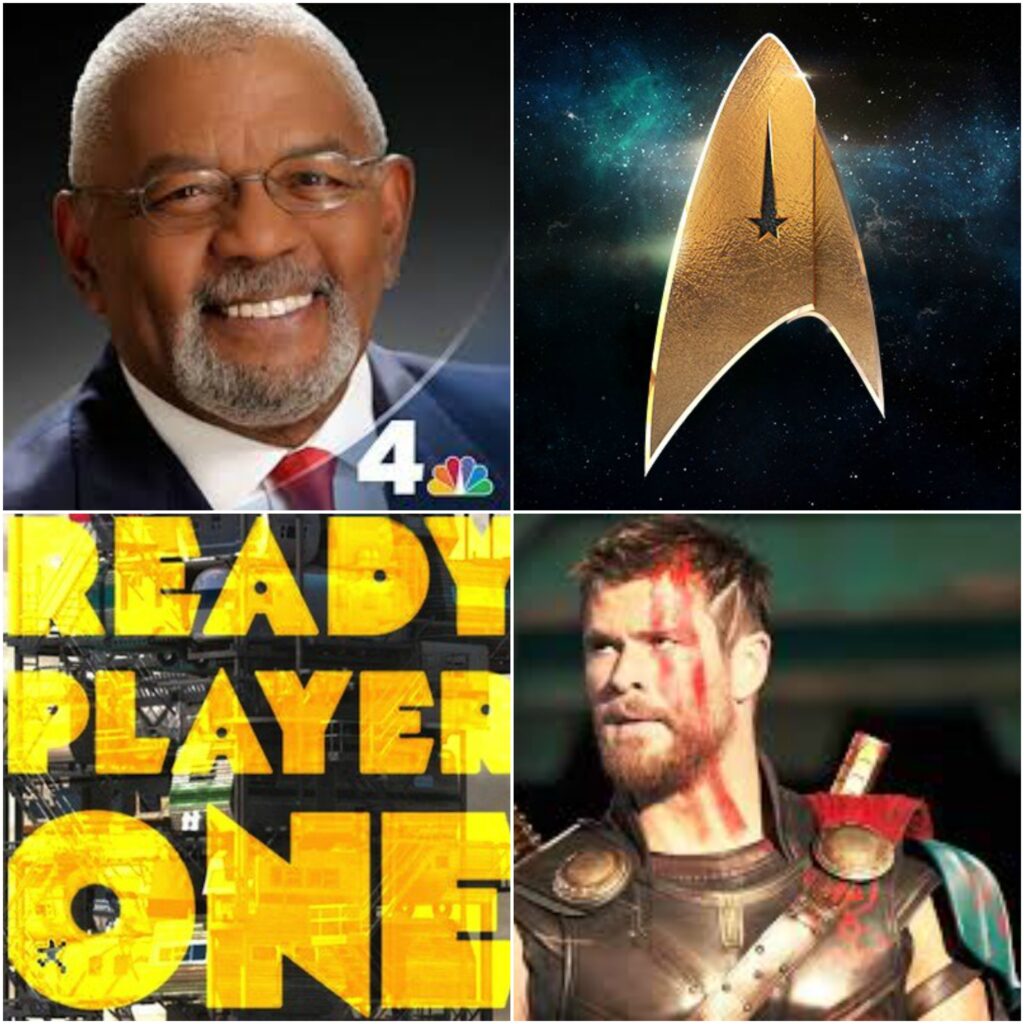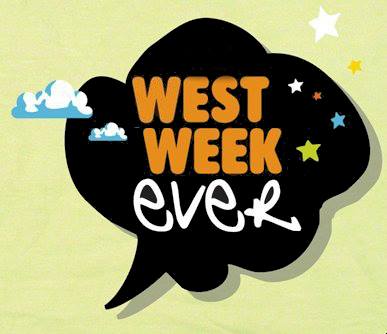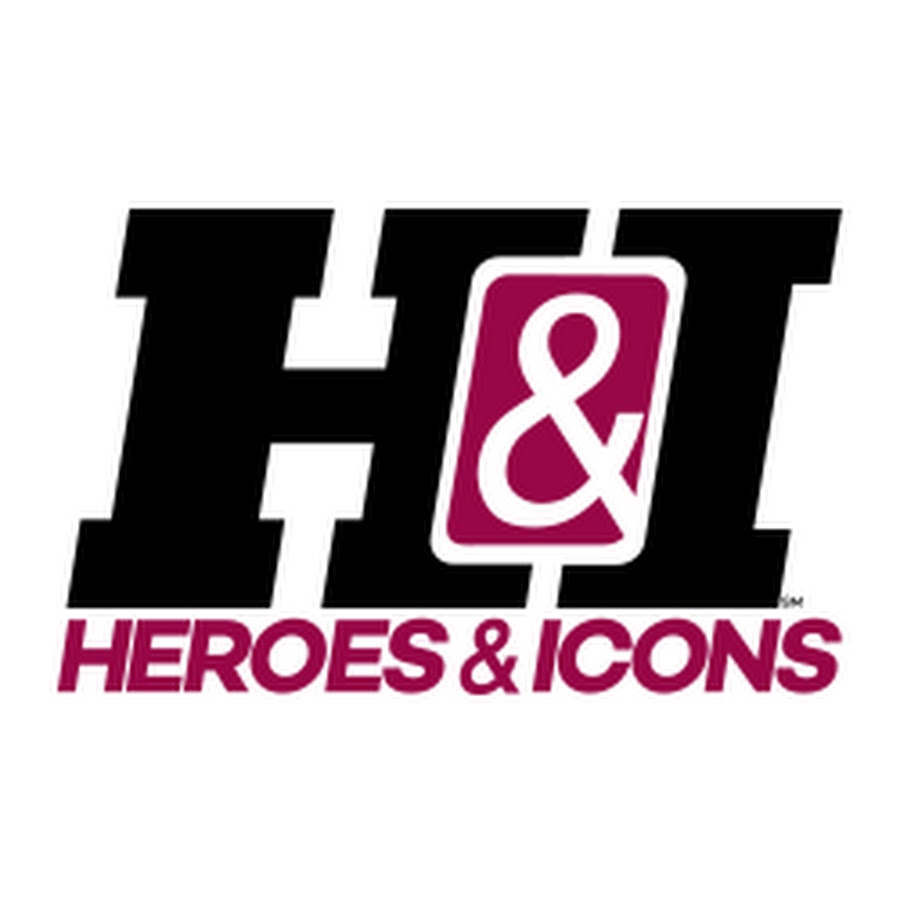 One of the best discoveries I've made has been the digital subchannel Heroes & Icons. If you're a cord cutter, then get yourself an antenna and check this thing out. My favorite aspect of it, however, is the fact that it runs a 5-hour Star Trek block six nights a week. Star Trek at 8, Star Trek: The Next Generation at 9, Star Trek: Deep Space Nine at 10, Star Trek: Voyager at 11, and Enterprise at 12. Sunday through Friday. And on Sundays they actually kick things off with Star Trek: The Animated Series at 7. I've pretty much watched nothing but Star Trek for the past 2 weeks. I've been reacquainted with favorite episodes, like TNG's "Chain of Command" and DS9's "Far Beyond the Stars". I've discovered some hidden gems, like TOS's " The Cloud Minders". I've even discovered that I don't hate Voyager or Enterprise as much as I thought I did.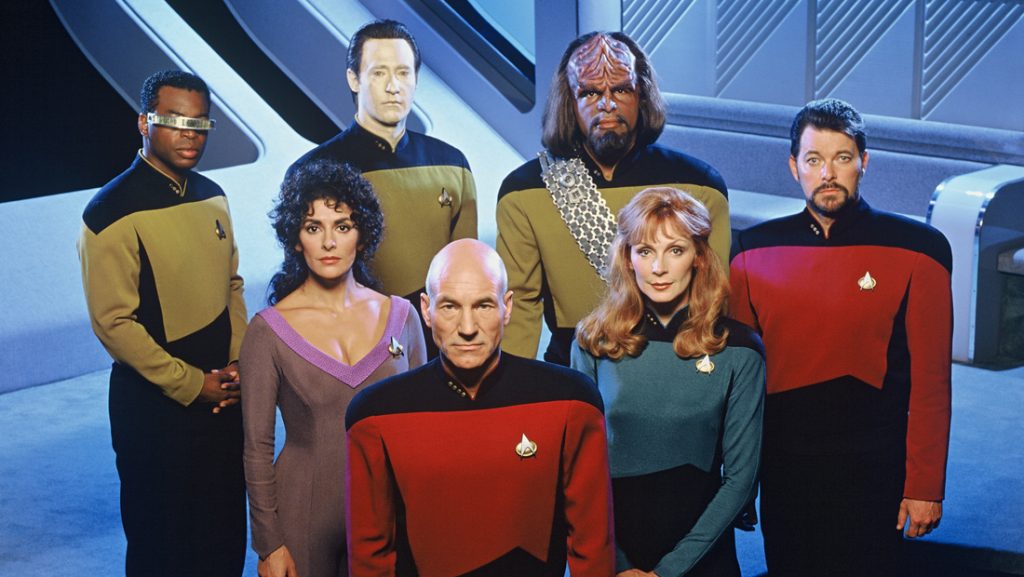 I don't talk about this too much, but the first 12 years or so of my life were comprised of pretty much NOTHING but Star Trek. From 1987-94, my favorite show on television was The Next Generation. When DS9 debuted, I expected it to continue my love affair, but it felt too preachy with its Space Holocaust allegory. It was in the later seasons, once the Dominion War began, that it actually ensconced itself as my favorite iteration of the franchise. By the time Voyager debuted, I had discovered comics, and they became my new mistress. While I watched about 4 hours of TNG a day in high school (Channel 20 REALLY loved playing TNG), my heart didn't have room in it for a new Trek, so I "No time for love, Dr. Jones"'ed Captain Janeway and her crew. Enterprise debuted when I was in college, and  I was simply too busy worried about other shit to watch Captain Quantum Leap and his crew. Plus, due to some kind of contractual fallout, Ithaca didn't get UPN. So, since the finale of DS9, my Trekkerdom lay dormant.
But when I say "I've forgotten more than you'll ever know", that's primarily about Star Trek. I had several editions of the Star Trek Encyclopedia, I had the Technical Manual, the Technical Journal, the Star Trek Chronology. All of it. I've got the figures, and the role play toys. I even created my own uniform for Halloween back in the 90s. I was all Trek, 24/7, and you couldn't tell me shit. Over time, though, that trivia got overwritten by X-Men 1st appearance notations and the names of TNBC actresses. What I'm saying, though, is that Heroes & Icons brought it all rushing back. It's like I'm 15 again, blowing the evening watching Star Trek episodes I've already seen hundreds of times already. It's also given me new perspectives on things that completely went over my head when I was younger. For example, Sisko is the Bajorans' Space Jesus, and that's pretty heavy. Even he doesn't believe it, but in the end, yup it turns out he's Space Jesus. I've also got thoughts on the current state of the franchise, too.
At SDCC, we got the above trailer for Star Trek: Discovery, which will air in North America on CBS All Access (yes, Dean, I know you'll say All Anal Access because it sucks that we have to subscribe to another service just to watch this thing). I had no interest in this show because everything I heard about it didn't sound like Star Trek. Now, though, the more they try to sell it as a bunch of new ideas, the more it just sounds like DS9. It's gonna be Trek with interpersonal conflict. Great. I can get down with that. Its aesthetic seems more like late-era Stargate than Trek, though – especially those Klingon designs. There are certain things, though, that still feel like they miss the mark.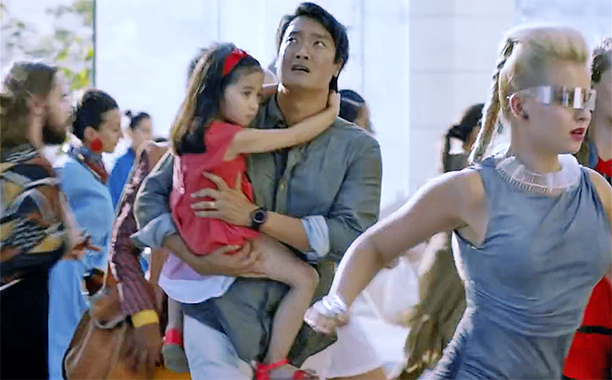 Take for example the fact that the show will feature the first same-sex couple on a Star Trek series, played by Rent's Anthony Rapp and My So Called Life's Wilson Cruz. Yeah, I get that representation is important, but it bothers me that this is being done in a prequel series, set before the events of the original Star Trek. With the exception of Enterprise, this is the series that takes place the closest to our timeline, so it's really not much of a leap to think that same-sex couples exist. Ya know what would've meant more to me (as a straight, cis male who really doesn't have a dog in the race but is still opinionated)? If the show had actually been a post-Dominion War, sequel series to TNG/DS9/Voyager, and it featured a same-sex couple. Science fiction tends to go 2 ways: it's either dystopian or it's about HOPE. As it stands, from what we've seen, same-sex couples are pretty much nonexistent in the 24th century. Yeah, I'm sure they exist, but we never saw them. It seems like it would be a testament to how enduring they are to see them that far in the future as opposed to just a couple of hundred years from now, when Discovery is set.
I could also be politicizing this for my own agenda, as I really want to know what happened after the war ended. Sure, there are books and stuff, but those things aren't canon. I feel there are so many stories to tell from that era, and I'd love to see the franchise move forward instead of dance between the raindrops of continuity in the past. It feels like they're stalling, which is how it felt with Enterprise and even the Kelvin movies. Someone, somewhere out there has got to have a great idea as to how to move the franchise forward and I hope CBS/Paramount finds them sooner rather than later.
SDCC Bullet Points
The bulk of San Diego Comic Con took place over the weekend, and here's some stuff that debuted:
Michelle Pfeiffer is Hank Pym's lost wife, Janet Van Dyne, in Ant-Man and The Wasp
The Captain Marvel film will be set in the 90s, and introduce the Skrulls to the MCU. Oh, and Nick Fury will have 2 eyes
We got this trailer for Ready Player One, which was hella polarizing. It seems a lot of folks hated the book on which it's based. If you ask me, it just looks like a cinematic version of this commercial:
Comic creator Frank Miller, of 300 and Sin City fame, is writing a Superman: Year One story with art from John Romita Jr. Nothing about that sentence makes me want to open my wallet.
We got a new trailer for X-Men spinoff, The Gifted. I'm actually surprised they used established mutants like Polaris and Thunderbird. And is that actually Fenris?! I want to like this, but it just looks so…Fox.
We got a new trailer for The Defenders on Netflix. I get that this is the culmination of all the Marvel Netflix shows, but it didn't do much for me since I've only seen 2 out of 5 seasons so far. There's no way I'll get caught up by this premiere date, but I'm sure it'll mean more to me once I'm up to date. Kinda tired of the hallway fight trope, though.
Legends of Tomorrow is such a fun show. It started kinda dry, but got so much better last year. It reminds me of a syndicated Saturday afternoon show, but in a good way.
This Justice League trailer did very little for me. It's like, sure, Wonder Woman's cool, but we JUST saw her. Aquaman seems cool, but he's not really "Aquaman". I'll see it, but I ain't looking forward to it. No, for me, November belongs to: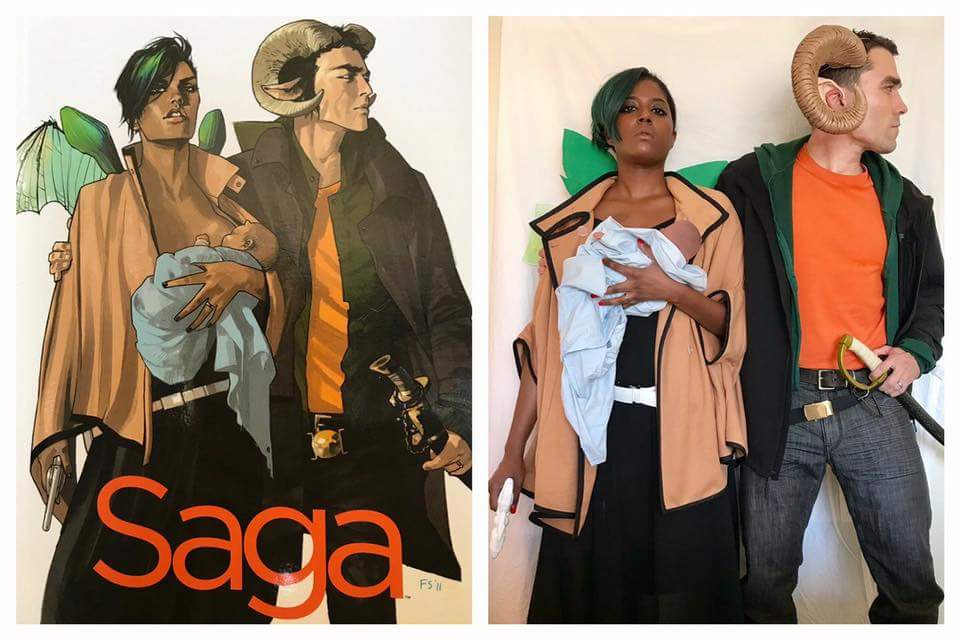 An elementary school friend and her husband did a Saga cosplay and KILLED IT!
Things You Might Have Missed This Week
We'll have to wait a bit longer for our annual dose of Abbi and Ilana, as Comedy Central has moved the Broad City season 4 premiere from August 23rd to September 13th
A few months ago, it was reported that Amy Schumer would be starring in a Barbie movie. Well, I made fun of that, she blocked me on Twitter, and then eventually dropped out of the role. Now they're reporting that Anne Hathaway is up for the role, which is somehow more bewildering than the Schumer choice…
Justin Bieber cancelled the rest of his Purpose world tour because he was "committing his life to Christ". This pissed off his crew, as they were left without jobs. He, then, proceeded to run over a paparazzo with his truck while leaving church. I swear, you can't make this shit up!
Amazon's Jeff Bezos has replaced Bill Gates as the richest man in the world.
Beginning September 29th, Hulu will begin streaming the Warner Bros shows that comprised ABC's TGIF lineup, including Perfect Strangers, Family Matters, Full House, Hangin' With Mr. Cooper, and Step By Step. Meanwhile, Netflix is feverishly developing Perfecter Strangers, Family Still Matters, Chillin' With Mr. Cooper, and Step By Step By Step.
I haven't seen a non-country music video in years, but apparently they still make them, as Katy Perry will host the 2017 MTV Video Music Awards
Speaking of the VMAs, following the lead of the MTV Movie Awards, they're doing away with the gendered categories Best Male/Best Female Artist, to be replaced by Artist of the Year. Also, in a bit of pandering,  they've created the Best Fight Against the System, for those artists who have called for folks to #RESIST and all that.
Though I felt its farcical nature wore a bit thin during its first season, TBS's Angie Tribeca has been renewed for season 4.
Smallville's Tom Welling is joining Fox's Lucifer and *yawn* that's really all there is to say about that.
Netflix has ordered 20 episodes of the animated series Disenchantment from The Simpsons creator Matt Groening. It will features the voices of Nat Faxon, Eric Andre, and Abbi Jacobson. Apparently it's about elves and trolls and shit. Not really my bag, baby.
Person of Interest's Michael Emerson has been cast in a mysterious role for Arrow's 6th season. So, he's probably Deathstroke's accountant or something.
Because SyFy just doesn't care anymore, and because they need something to air between Sharknados, Wynonna Earp has been renewed for a 3rd season.
The Wonder Woman sequel has a release date of December 13th, 2019
Apple discontinued the iPod Nano and Shuffle models, as they are the last remaining models that cannot run iOS apps.
Current Superman Henry Cavill grew a mustache for his role in Mission Impossible 37: Mission Harder, which will have to be digitally removed for Justice League reshoots. Ya know, the movie where he's supposed to be dead, but is actually the worst kept secret in Hollywood.
Lionel Richie and Charlie Puth are in talks to join ABC's American Idol reboot as judges. Yeah, that's funny. Unless they're coaching the contestants on how to get caught cheating while dancing on the ceiling, I'm not sure what Richie's old ass brings to the table. And Puth is simply too new to be judging anybody.
New James Bond film in 2019. Nobody knows who's playing him or directing the thing, but it's coming. Yesiree, Bob!
Since they're handing out cinematic universes like chicken samples at a food court, the John Wick universe will be expanded by the female-focused film, Ballerina.
Michael Phelps raced a CGI shark and people felt betrayed. He's the friggin' son of Poseidon! He can't race ACTUAL sharks! There would be civil unrest beneath the surface!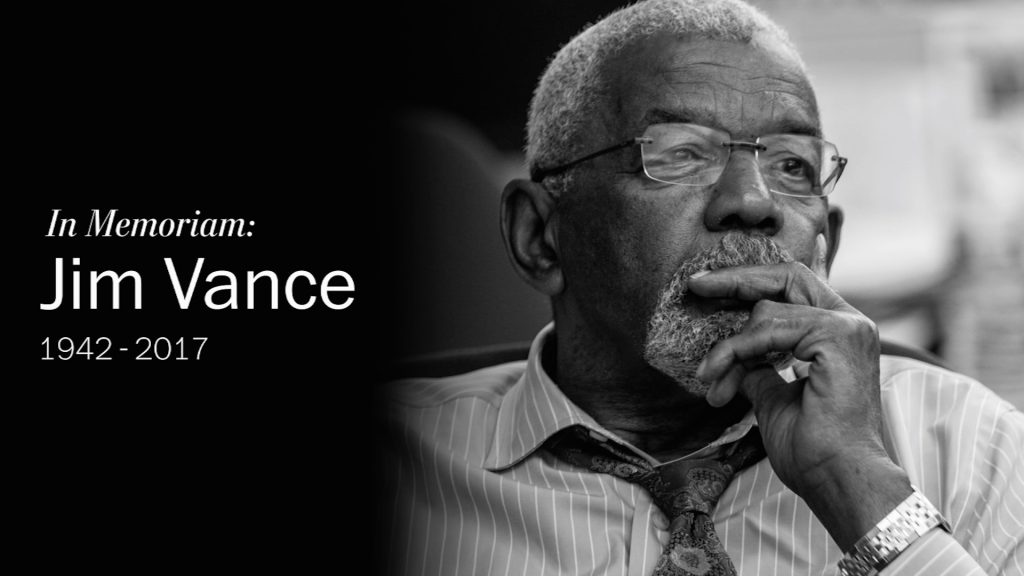 With DC being the political capital of the country, it's hard for a news person to stand out because the place is crawling with them. That wasn't true, however, for Jim Vance. Everyone knew him and the man was an institution. Coming to NBC4 in 1969, he was one of the first Black anchors in a major news market. He anchored for over 4 decades, ingraining himself into the families of those who watched him.
When I was a toddler, I was really into the local news (I've always said I'm regressing as I get older), and I could name every anchor on every local newscast. And this was a golden age of DC news. You had the great Glenn Brenner, you had Maury Povich before he became a talk show host, and you had Vance. There was something about him that made him seem like your aunt's cool boyfriend. He was an old man with a hoop earring. We used to laugh about it, but secretly I was hating because I knew I'd never be able to pull that off at his age. He rode motorcycles and laughed inappropriately at news stories he found funny. He was a guy who made you glad to watch the news, especially as the cries of Fake News! grew louder.
Back in May, Vance announced that he had been diagnosed with cancer, and it advanced rather quickly. He passed away last Saturday morning, and the announcement touched all corners of the DC area (no, I'm not calling it the DMV!). It was touching to see all of the tributes to him on the local stations, from those who were colleagues and competitors. Last Saturday night, News4 spent the entire 11 PM news talking about Vance and what he meant to DC. This might sound crazy, but it was so refreshing to watch the news without a single drop of actual news being reported. No Trump b.s., no local murders, not even a weather report. Just 30 minutes about a man who we basically grew up with in our homes. I always kinda took him for granted because you just expected he would be there every evening, but I've certainly missed him since he's gone. I know he won't mean much to those of you outside the DC viewing area, but believe me when I say that everybody here knew who Jim Vance was, and we're all going to miss him in one way or another. For that reason, Jim Vance had the West Life Ever.