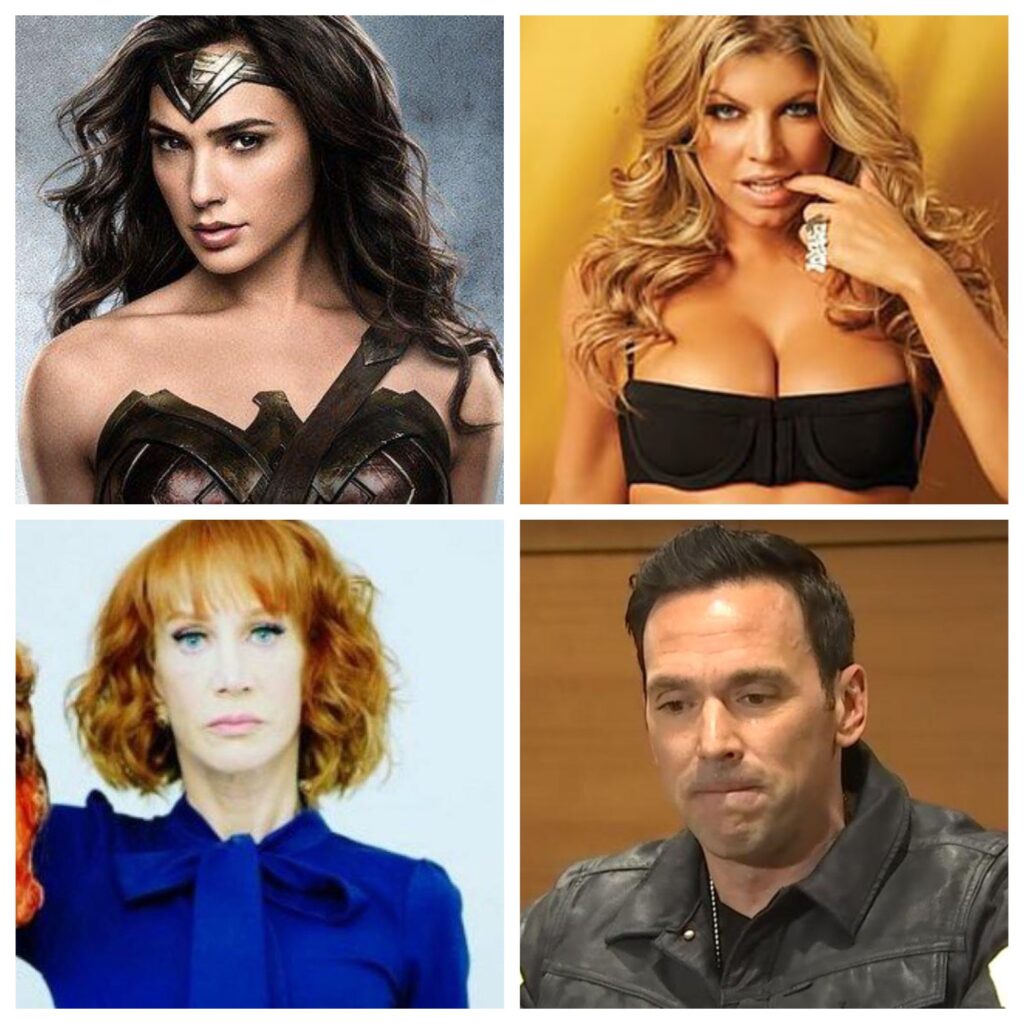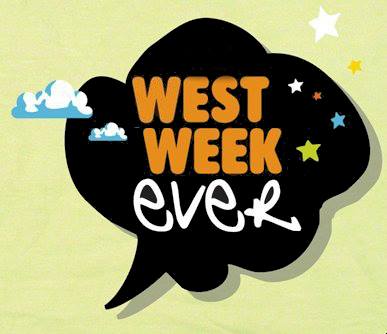 Whoo boy! This is gonna be a controversial one this week, but I've got some stuff to get off my chest.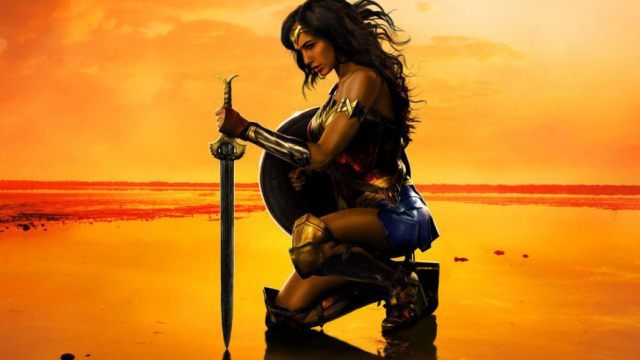 First up, there was controversy surrounding the new Wonder Woman film (in theaters now!). Theater chain Alamo Drafthouse announced women-only screenings for the film, where proceeds would go to women's charities, including Planned Parenthood. Originally planned to be 5 screenings at the Austin and Brooklyn locations, tickets sold out instantly and more screenings were added. According to Alamo, the screenings were meant to be a celebration of "Girl Power", and were only open to those who identified as women. Now, this isn't the first time Alamo has done special screenings, as they have screenings for active military members, as well as for children with special sensory needs.  I've also heard other explanations, like the screenings give women a safe space to watch the film without having it mansplained to them the entire time. But, of course, the social media shitstorm started. A lot of folks who might be considered Men's Rights Activists felt that this was discrimination, and that they should retaliate with all-male screenings of the next Star Wars movie.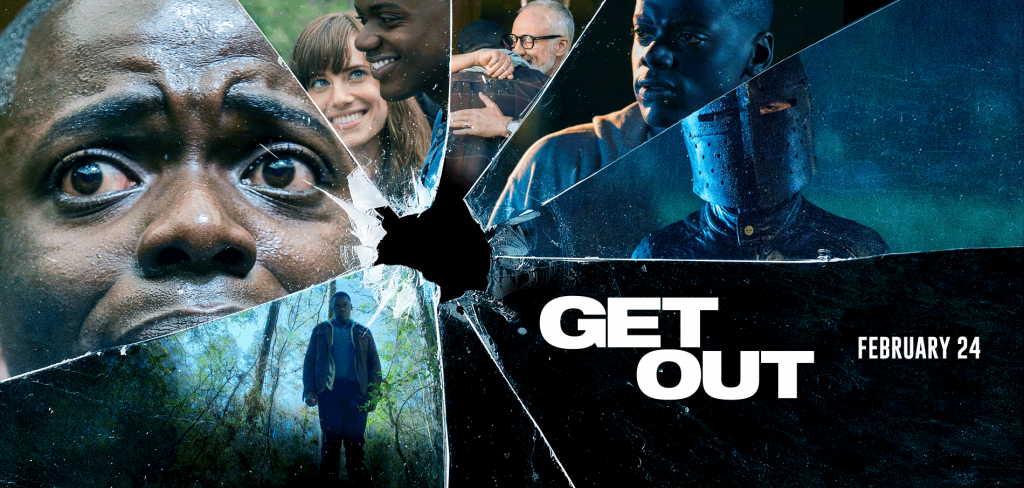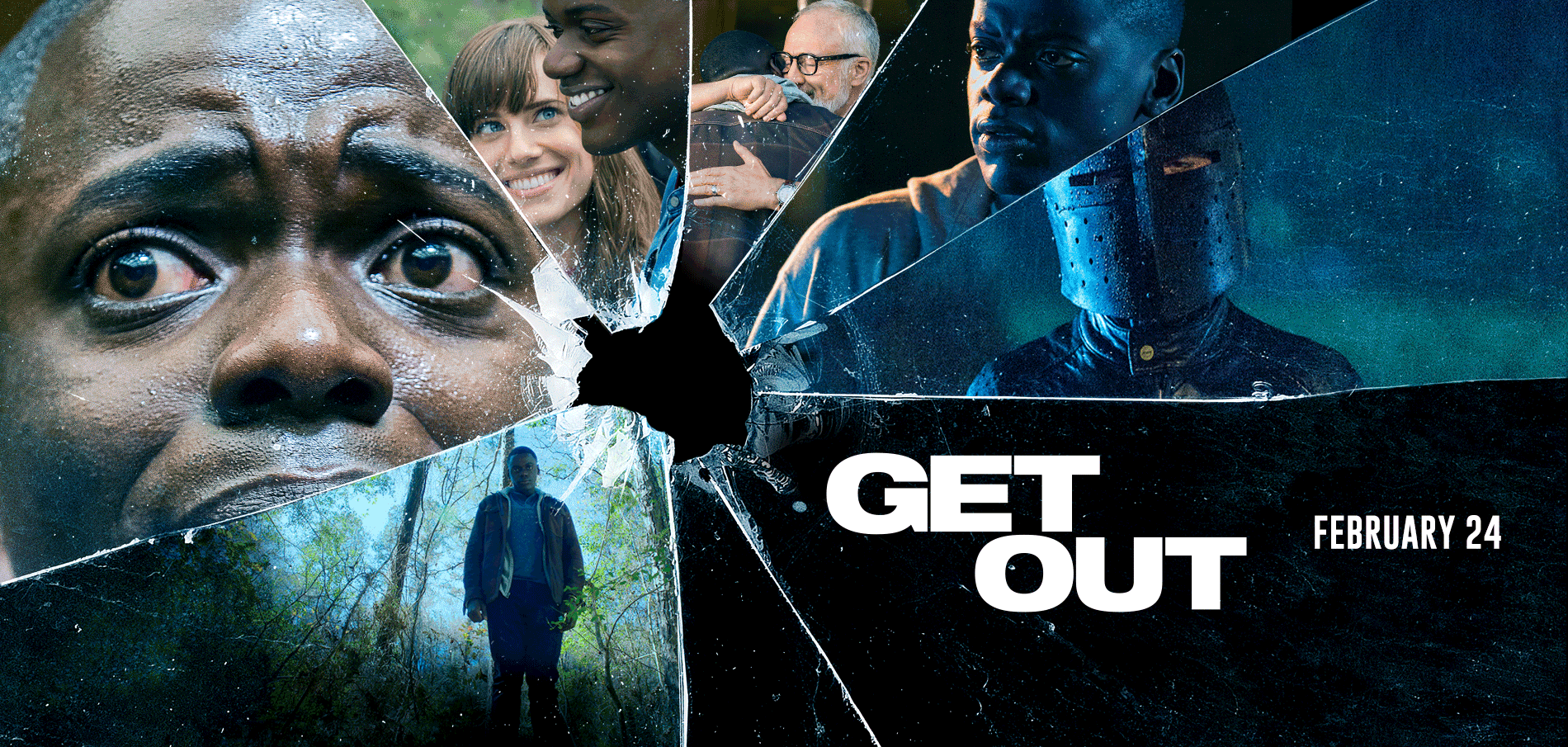 As Twitter was dead over the holiday weekend, I tweeted that the backlash to the screening was stupid, but the screening itself is also kinda stupid. Now, hear me out: I see both sides of the issue here. Alamo wanted to make a fun exclusive event to celebrate the release of a movie starring a female superhero. That doesn't happen every day, so it was a cause to celebrate. I'm not "butthurt" over the idea. That said, Alamo had to know they'd get this kind of reaction, as this kind of thing is somewhat of a slippery slope. "How is it a slippery slope, Will?" So glad you asked! Let's, for a moment, propose a different kind of screening. Let's say it was a Black Only screening of Get Out. I mean, it had a similar pedigree in that it was a Black horror/suspense film from a Black director – something that also doesn't happen every day. You'd better believe people would have a problem with that! Sure, it could be spun as a celebration "for the culture", meant to foster community and whatnot, but White people would shit ALL the bricks! So, as this has been great publicity for both Wonder Woman and Alamo Drafthouse, they knew exactly what they were doing when they set out to do this. In the long run, this isn't gonna hurt Alamo or Wonder Woman one bit, but let's not act like this was some kind of altruistic celebration of sisterhood. This was Shrewd Marketing 101.
See? I toldja this would be a controversial one, and I'm just getting started!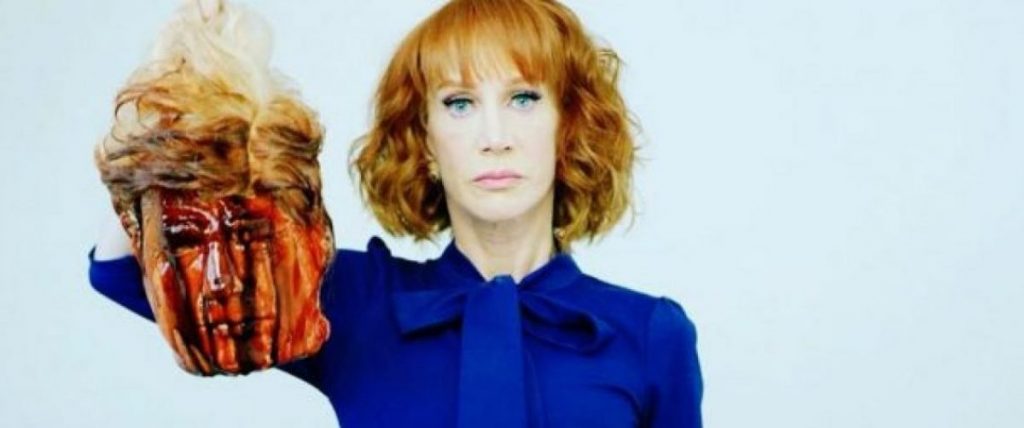 Let's visit the world where Hollywood and politics intersect. You see, comedienne Kathy Griffin posted a photo of herself holding what was meant to be Donald Trump's severed head. AND PEOPLE LOST THEIR MINDS! Trump, himself, even took time off from golfing and nudging his way to the front of photo ops to tweet about it, saying that it had affected his 11 year-old son, Barron, who apparently thought the photo was real. The backlash was strong against Griffin, who apologized hours later, but still ending up losing her Squatty Potty endorsement, as well as her CNN New Year's Eve gig with Anderson Cooper. A lot of people seem to be in agreement of the backlash, but I'm gonna take a different approach: I don't think the photo was that bad.
There are so many things to unpack here, so bear with me as I try to navigate through all of it. Societies have a history of burning politicians in effigy as a form of protest so, while extreme, how is this any different? Had she actually decapitated the man, and was brandishing his severed head on social media as some sort of trophy, that would've been too far. Like it or not, this was "art", and you don't really get to judge art. It can make you uncomfortable but at least it triggered some sort of opinion or emotion, which means it did its job.
I also feel like this is a situation where folks are more upset by the messenger than the message. Kathy Griffin isn't taken seriously. We've put her in this box along with Andy Dick and several other unpredictable, slightly unstable comedians who at one time did a stint on an NBC sitcom. We don't expect anything "deep" from her, because we've already written her off. She knows this, as she's in on the joke. I mean, her reality series was called My Life On The D-List, so she knows she's not a top-tier celebrity. Still, she has a team behind her, as everyone in Hollywood does, and they all decided that this was something she was going to do. Maybe she felt it'd just blow over because of her lessened celebrity status, or maybe it's doing just what she thought it would. A friend and I were talking about it the other night, and he's the one who made me realize it was the messenger we were blaming here. After all, if Samantha Bee had done this, liberals would be creaming their jeans about how daring and smart it was. Why? Because that's what people expect of her. Griffin made the simple mistake of veering out of her lane, and that's how we got to where we are now.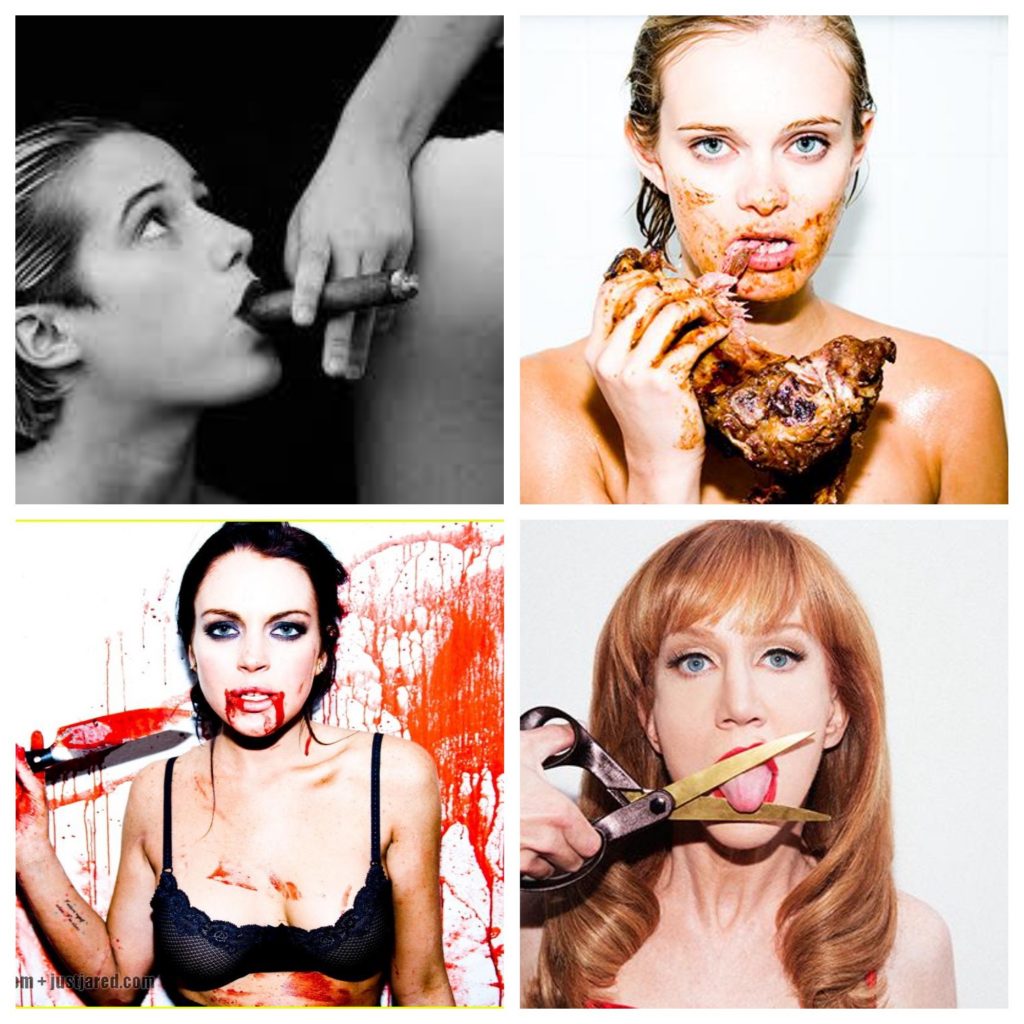 Now, let's look at the photographer, Tyler Shields, whose work tends to push boundaries like this. For him, this was just another Tuesday photoshoot, and this isn't the first time that Griffin has worked with him. I mean, just look at some of his work above. He likes weird shit, but again, it's art and we don't really get to police it.
Meanwhile, there's the whole thing about Barron thinking the photo was real. That poor, poor boy. To quote Hank Hill, "That boy ain't right", and the family either refuses to acknowledge it or is dealing with it in secret. On the one hand, I guess I have to commend the fact that we've "grown" to the point of saying "Kids are off limits", but I find it convenient that we're adopting that stance now. Where was that when comedians were calling little Chelsea Clinton a "dog" every chance they got? Where was that when Sasha and Malia had to see the stuff folks said about them and their family? It's a shame that Barron doesn't know the difference between a photo and reality but, as one Tweeter put it, it wouldn't be an issue if Donald actually lived with his son. But I digress. I think this whole thing has been blown way out of proportion to dominate the news cycle. After all, last weekend it was looking like Jared Kushner was in the hot seat, and then next thing you know, it's Kathy Griffin this, and covfefe that.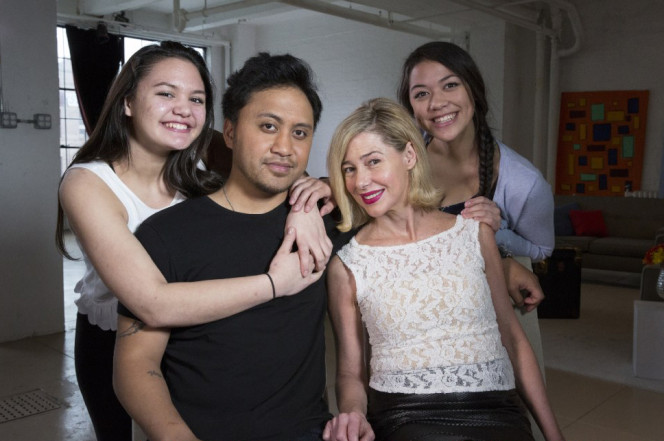 Where to next? Oh yeah, remember Mary Kay Letourneau? She was one of the first stories of teachers sleeping with their students to hit the news. Back in the late 90s, Letourneau fell in love with her student, 12 year old Vili Fualaau, and ended up getting impregnate by him. She was convicted of child rape, served 3 months in jail, and THEN got caught having sex with Fualaau in her car just two weeks after her release. And she got pregnant again. She served 6 years that time, but married Fualaau when she got out. And they lived happily ever after…until May 9th of this year, when Fualaau filed for legal separation from Letourneau. Now 33, perhaps Letourneau simply got too old for him at 55. But the plot thickens! Yesterday, that bastion of journalistic integrity, The New York Post, reported that the separation was really just something of a scam. You see, Fualaau wants to get a license to sell pot, but he knows they'll do a background check before granting it to him, and it wouldn't look good to be married to a registered sex offender. He claims they're still in love and this is just a business arrangement. So, while he awaits his pot license, he's working as a DJ in Washington state. Too bad she couldn't fuck some ambition into him all those years ago! Fun fact: one of Letourneau's brothers is a foreign policy adviser to the president. He's clearly been doing a heck of a job lately!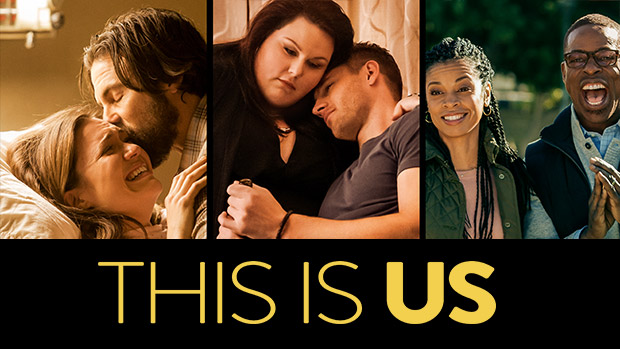 Still here? OK, then let's talk about some pop culture stuff. Someone at NBC must've read my Upfronts post, as they just announced changes that perfectly mirror my suggestions. This Is Us will no longer be moving to Thursday, and will stay put on Tuesday nights. Meanwhile, the comedies planned for Tuesday, Superstore and The Good Place, are moving to Thursday to join Will & Grace and Great News for a 2-hour comedy block. This is how it alway should've been, and I'm not quite sure what's going on at NBC. From the cancellation/uncancellation of Timeless to this new schedule scramble, it makes you wonder who's at the wheel over there. Still, I think these are smart moves, so hopefully they'll work out in the long run.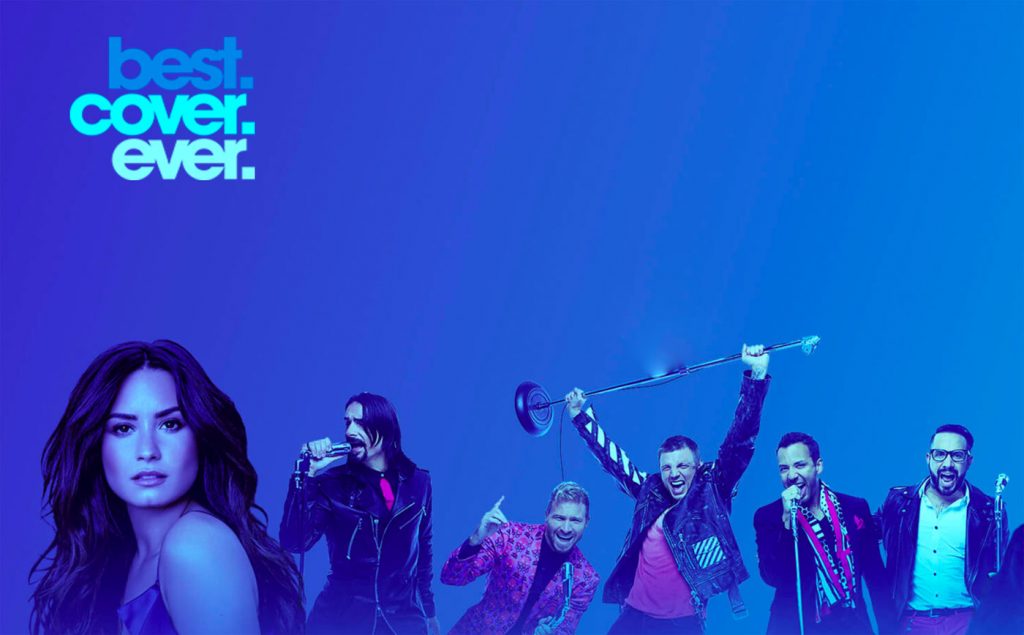 The hardest working man in Hollywood, Ryan Seacrest, is developing a new show. Best.Cover.Ever. will air on YouTube and will feature people singing cover songs, vying for the chance to sing a duet with the original artist of the song they sang. Hosted by Ludacris, the show will feature Demi Lovato, Jason Derulo, and Backstreet Boys to start out. Contestants are asked to upload videos of covers of "Trumpets", "Confident", and "As Long As You Love Me". The artists will each choose two finalists, who will be the contestants actually featured on the show. The winner gets to duet with the original artist for an exclusive YouTube performance. It's an interesting concept, and it requires a partnership with a streaming service to work, but I'm still not sure it's going to be successful. I'm also surprised that it's not on YouTube Red, where they can charge for it. After all, nobody really talks about the offerings on YouTube Red, but this is the kind of thing that could get folks talking and maybe boost subscriptions. I'm a sucker for "As Long As You Love Me", so I'll be keeping tabs on this just to see how it fares.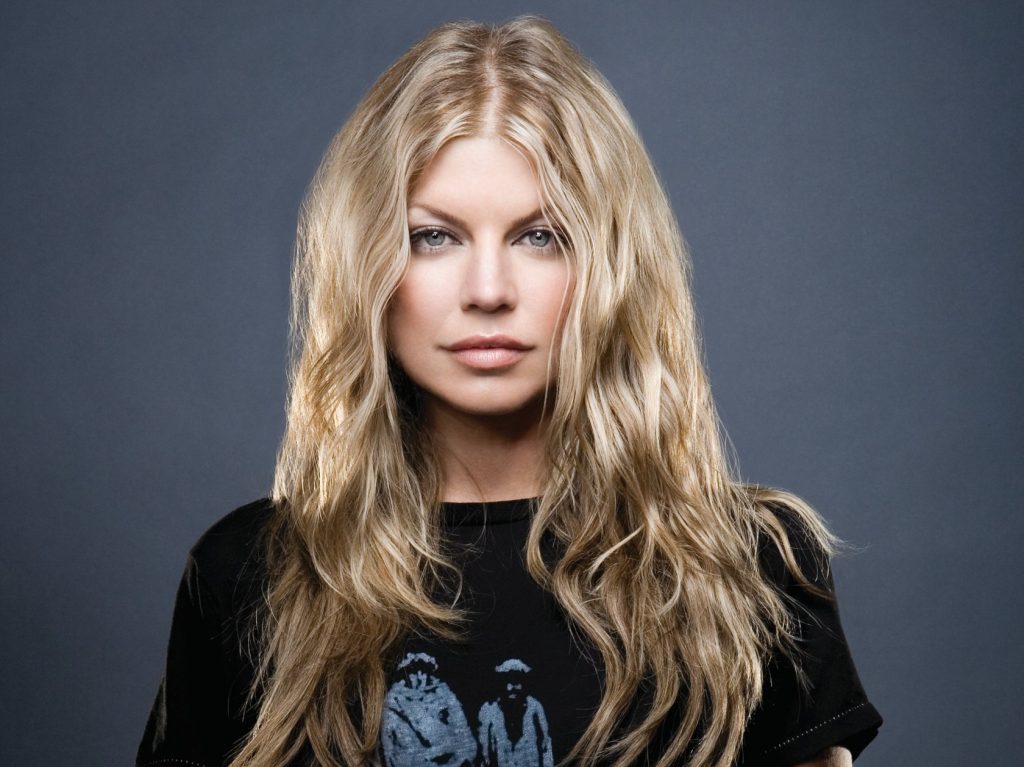 Major news in the world of pop music this morning, as will.i.am confirmed that Fergie has left the Black Eyed Peas to focus on her solo career. The news isn't exactly a surprise, as last week it was announced that she was leaving the band's label, Interscope, to start her own label, Duchess Music, over at BMG. It's still a pretty big deal, though, as she's been with the band for the past 15 years. Still, I feel like their time has come and gone. They showed up, gave the world a suitable soundtrack replacement for Jock Jams, and left their mark. However, will.i.am says they're still together, recording new music to celebrate their 20th anniversary as a band. To be honest, I thought they were gonna be done in 2008, when they released The E.N.D., but it proved successful enough, with the hits "Boom Boom Pow" and "I Gotta Feeling", that they just kept trucking along. Now there are rumors swirling that Nicole Scherzinger might replace Fergie in the group, which would be her third time in a group, after Eden's Crush and The Pussycat Dolls. I swear, Scherzinger must have a tail or something, because there's some sort of defect that's preventing a label from being able to package her as a solo act. Always a bridesmaid…Anyway, let's pour one out for The Duchess and her tenure with Your Grandma's Favorite Rap Group.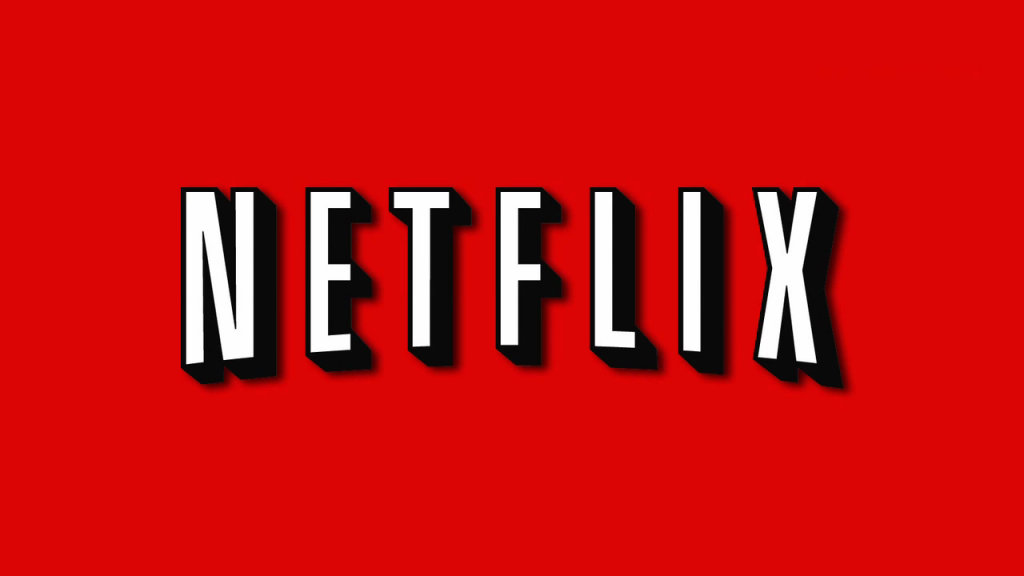 Netflix founder and CEO Reed Hastings recently said that he felt Netflix should be canceling more shows. In his mind, they have too many hits, which results in creators taking fewer chances and not "swinging for the fences". The successful shows are basically taking real estate from potential new hits. Now, it being the internet, there's no "real estate", per se, but it's still marketing dollars, bandwidth, etc. It used to be that you could count on a Netflix series getting at least 2 seasons, but they just killed that with the cancellation of The Get Down after its first season. Yesterday, they followed the trend and canceled the sci fi series Sense8 after its second season just debuted last month. If the axe is swinging, I'm worried about the shows that aren't generating a ton of buzz right now, like F is for Family and the adaptation of Dear White People. Kind of a weird problem to have, though: too much success might be making them complacent. It'll be interesting to see how this affects the Marvel shows, as well as the Netflix perennials like House of Cards and Orange is the New Black.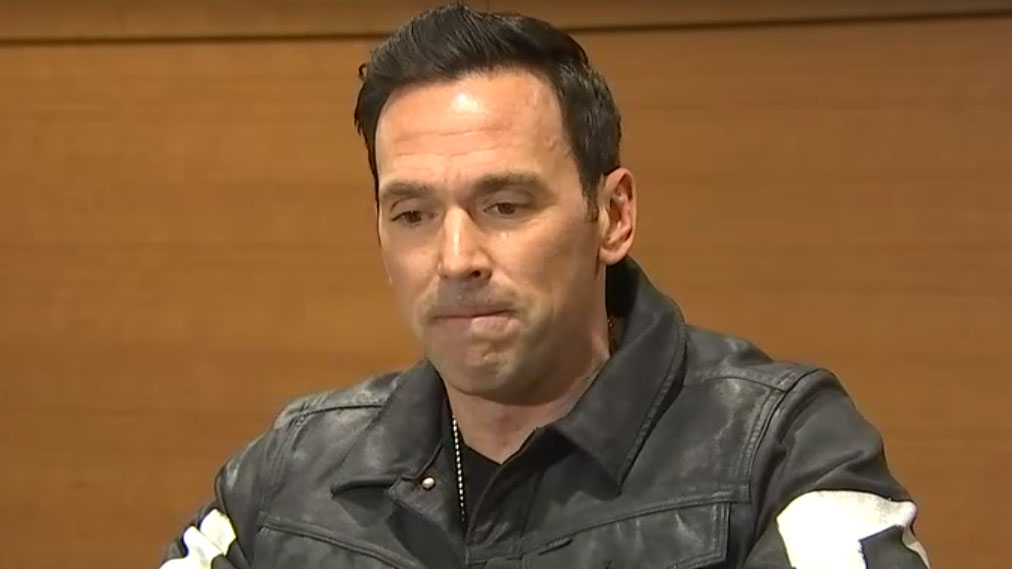 There was a scary moment last weekend at Phoenix Comicon, when police arrested a man who reportedly had three handguns, a shotgun, knives, pepper spray, and throwing stars, and had a reminder on his phone that said "Kill JDF." That's right, folks – his plan was to kill the Greatest Power Ranger of All Time, Jason David Frank, as well as some police officers. Sidebar: can you imagine being so absentminded that you need to set a phone reminder to make sure you remember to murder your target?! Anyway, the reason police were able to capture 31 year old Mathew Sterling was because he had told his plan to some chick on social media, who then tipped off the police. Anyway, JDF continued with the convention as if nothing had happened, claiming that he wasn't going to let fear govern his life. Meanwhile, the convention cracked down on prop weapons and banned them from the show. In fact, if you were getting your Saba or Dragon Dagger swords signed by JDF that weekend, he was posting on social media that you would have to leave them in their boxes. This has caused other conventions to look at their own weapons policies, so look for some changes coming up on the con circuit.
Song of the Week
This week, I give you "You Look Good", but Lady Antebellum. This is just such a funky song, and could've been a contender for Song of the Summer had they waited a bit longer to release it. Anyway, it's like the 2017 offspring of Santana and Rob Thomas's "Smooth". I really dig it, and I think you will, too.
Things You Might Have Missed This Week
Hailee Steinfeld is in talks to star in the Transformers spinoff, Bumblebee
After 14 years off the air, MTV is bringing back the MTV Beach House this summer
WGN America has canceled slavery drama Underground after 2 seasons
There are reports that Steven Spielberg is gearing up for an Animaniacs reboot
Fresh off the recently canceled Powerless, Vanessa Hudgens was announced as a judge on the upcoming season of So You Think You Can Dance
Scott Pelley is out as the anchor of CBS Evening News, and will return to 60 Minutes in a full-time capacity
A Sin City TV series is in the works
Universal is reportedly interested in Dwayne "The Rock" Johnson for the role of The Wolfman in their Dark Universe franchise
Speaking of Dark Universe, I called it last week: Warner Bros may sue Universal over the Dark Universe title. According to official documents, however, it appears Universal may have had the name first.
Charlie Heaton, of Stranger Things fame, is reportedly up for the role of Cannonball in the X-Men spinoff, New Mutants – which is now supposedly going to be a straight horror movie. Um, OK…
Speaking of New Mutants, Fox continues to mine Netflix shows, as 13 Reasons Why's Henry Zaga has been cast as Sunspot
Ben Stiller and Christine Taylor have split after 18 years together
The Ludacris-hosted Fear Factor reboot premiered on MTV this week
Tiger Woods was arrested for a DUI, even though he had no alcohol in his system and was found passed out in his car. He says it was the result of mixing prescription drugs, but the whole thing sound fishy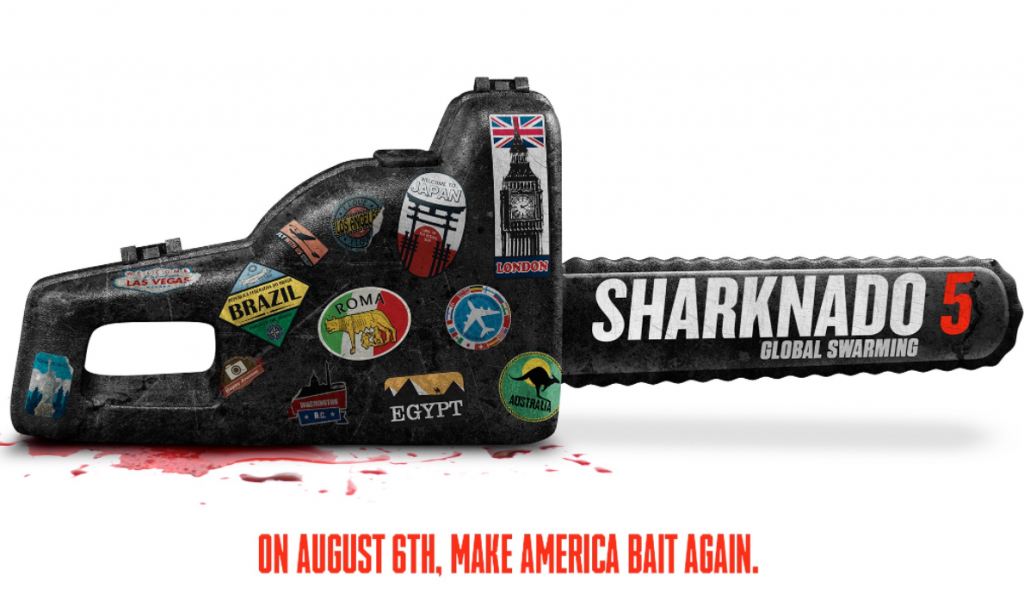 Sharknado 5: Global Swarming will premiere August 6th on SyFy, guest starring Charo, Fabio, Tony Hawk, and Chris Kattan. This thing is one Ted Lange appearance away from becoming a Love Boat reboot
Thanks to an article on Slate, we now know to pronounce the "T" in Gal Gadot's name.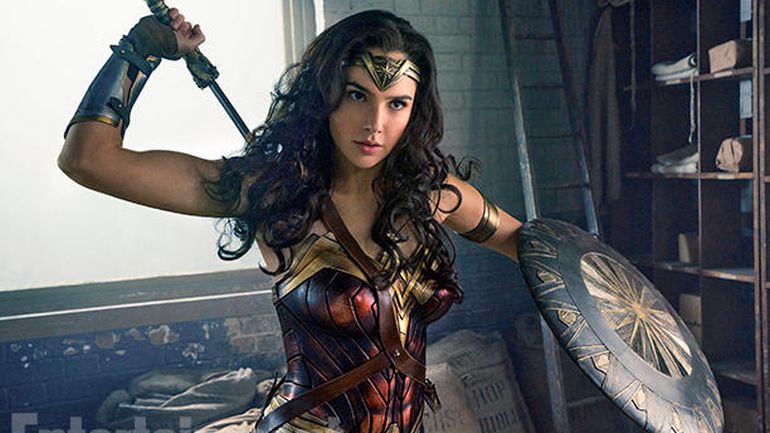 I had absolutely no desire to see Wonder Woman. While she was my favorite part of of Dawn of Justice, I just wasn't jazzed about the idea of her starring in a World War I period piece. I mean, we already got that movie, and it was called Captain America: The First Avenger (before you history buffs come out of the woodworks, I know that movie was set in WWII: War Harder). I wasn't looking forward to DC's lackluster attempt at a retread of that. So, imagine my surprise when I found myself in the theater on opening night. And then imagine my surprise when the movie ended, and I realized that I LOVED it!
It might be premature to say that Warner Bros has finally righted the DCEU ship, but Wonder Woman is definitely a step in the right direction. My buddy Chad predicted that it would be the new gold standard in comic book movies, and while I don't think it quite achieves that, it's definitely the gold standard for the DC Universe. It's one of the rare comic book movies where I left and didn't really have any issues with plot holes. It was such a joy to watch, thanks to the acting of Gal Gadot. First of all, she's so goddamn beautiful that it should be illegal for the camera to be trained on her for prolonged periods of time. Seriously, I thought I was gonna have a seizure like those kids did from that Pokémon episode back in '99. She does such a great job playing  up Wonder Woman's sweet naiveté about "Man's World", but is also a commanding presence during the battles. It's funny how when she was cast, we were all saying "She's too small to be Wonder Woman", but watching her onscreen, all those doubts slip away.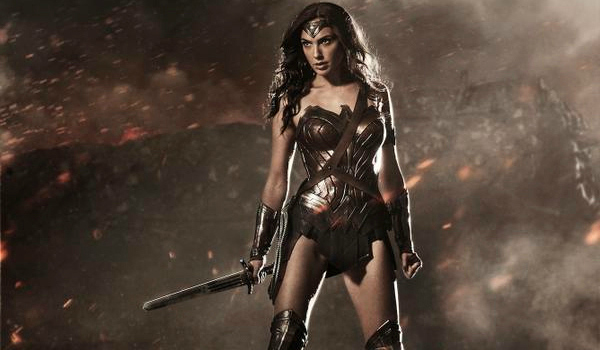 Now, as much as I loved it, it's not a perfect film. It deftly straddles the line between "suspension of disbelief" and just plain hokey, but it sort of feels like a 90s comic book movie in that way. And while Patty Jenkins may have directed it, Zack Snyder's fingerprints are ALL OVER IT (as he co-wrote it with Allan Heinberg). I swear, I think about 60% of it was pure green screen, as I sat there thinking to myself, "This is on a soundstage. That is on a soundstage. Oh, that's definitely a sound stage." At points (especially during the final act), it shifts into that "Snydervision" that most of the DCEU movies are in, where it just becomes a copper-tinted music video.
Plus, I'm still not sure about the shared universe nature of the DCEU. While Marvel has almost flawlessly built their world over the course of many films, it just feels so forced with the DC movies. Whereas the MCU feels organic, the DCEU feels copycat. The framing device of the movie is meant to sort of further that idea of a shared universe, but I'm not sure it works. To be honest, I'd probably enjoy it more if I knew nothing about Dawn of Justice or the fact that she'll pop up in Justice League later this year. She's strong enough to stand on her own, and the rest of the disappointing DCEU almost taints her.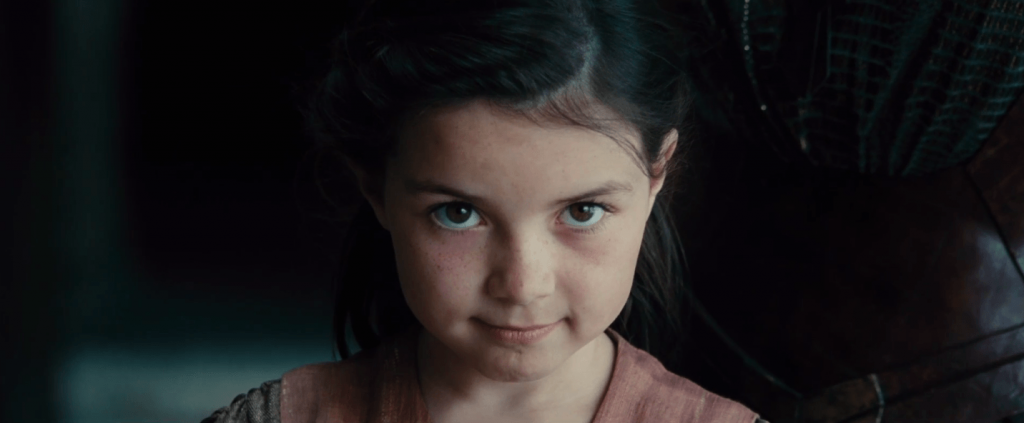 All that said, it's really a great cinematic debut for the character, and young girls finally have their own big screen hero. Not to give too much away, but as the film starts, Diana is a wide-eyed little girl, and I could see so much of the audience connecting with that. I thought of my own daughter, and the fact the she now has her own hero. I think that will mean a lot to folks. As far as I'm concerned, scrap Justice League and the rest of the solo films on DC's slate, and rush Wonder Woman 2 into production stat! For these reasons, Wonder Woman had the West Week Ever.