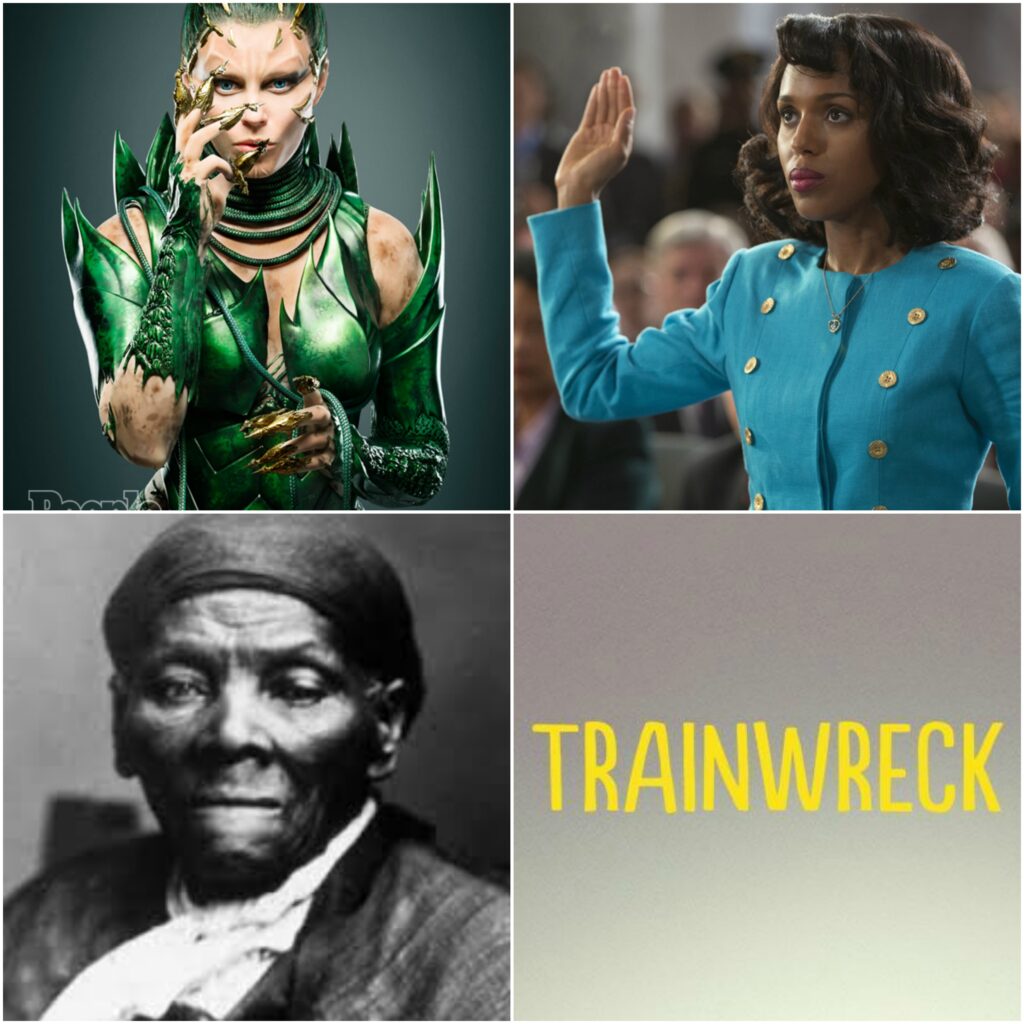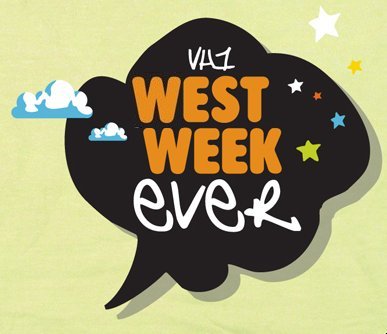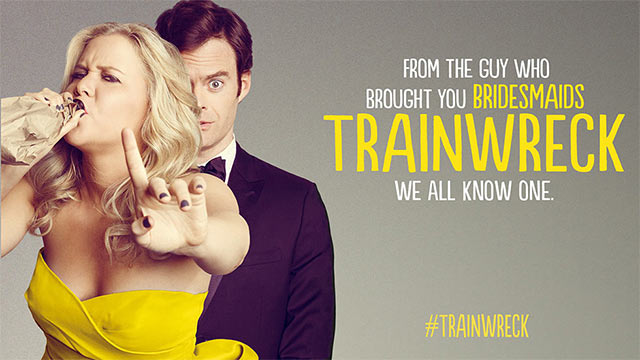 I finally caught the comedic hit Trainwreck, and I thought it was…decent. Written by and starring Amy Schumer, Amy knows how to screw, but she doesn't know how to love (that really should've been the tagline). Raised by her father to believe that monogamy isn't realistic, adult Amy tries to avoid any sort of commitment or intimacy in her relationships. That is, until she meets a particular sports doctor, played by Bill Hader. Since last summer, I've heard how laugh-out-loud funny this film was, but I'm not sure I saw the same movie. It has some great moments, especially any scenes containing John Cena and Lebron James (who's a surprisingly good actor for an athlete. Those guys are usually wooden onscreen). Directed by Judd Apatow, it follows several Apatow tropes, in that it's slightly too long, and the message is basically "Grow the fuck up!" I don't really see what it is about Hader's character that makes Amy think he's The One. He's a nice enough guy, but he's not charismatic or all that interesting. He's a bit of a square, so when Amy chooses him, it's almost like she's settling. I wasn't fully paying attention, though, so I'll probably watch it again to see if I'm being unfair. At the moment, though, I don't really get the hype behind the movie, other than the fact that it was written by a popular female comedian whose star is on the rise. Outside of that, it's a pretty formulaic, by the numbers romcom.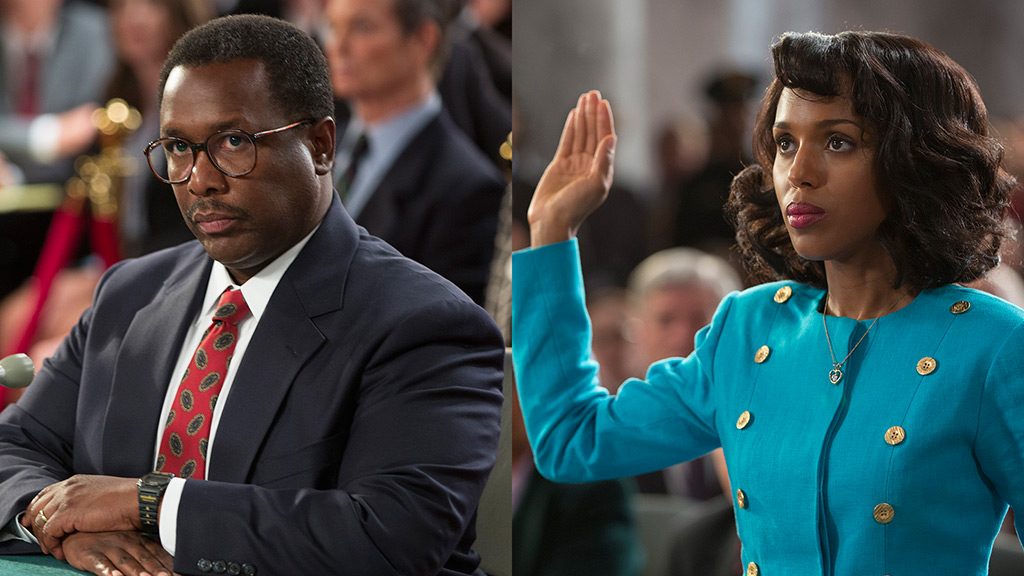 On HBO, I caught the Clarence Thomas/Anita Hill drama Confirmation. Focusing mainly on Thomas' confirmation hearings for the Supreme Court, it followed all the parties involved after Anita Hill came forward with allegations that Thomas had been sexually inappropriate with her ten years prior. I think everyone went into the film with their biases intact, but even though I believe Hill, I felt the movie was really skewed towards Thomas. The entire time, he maintained that these were baseless allegations, and there were scenes where it felt like he was to be seen as the victim here. One thing I did learn was that Thomas' wife looks like a Shoney's night manager – ya know, the kind who won't accept your coupons? Yeah, that one. Anyway, when women come forward with these sorts of allegations, there are people who don't believe them, and that was definitely covered here. Also, Joe Biden, portrayed by Greg Kinnear, didn't come away from the film looking like the best guy. In the end, as anyone who knows history already knows, Thomas was confirmed, though the damage to his reputation had been done. 25 years later, and he's still sitting pretty on the Supreme Court, while Hill is a footnote in American history. So, who really won here? The movie seems to imply that Hill won by coming forward, and opening the doors for more women in Congress and other high ranking positions. It seems like a last minute Hail Mary play, however, by a film that didn't feel like it was on her side for most of the time. I'd love to know how other folks felt who watched it.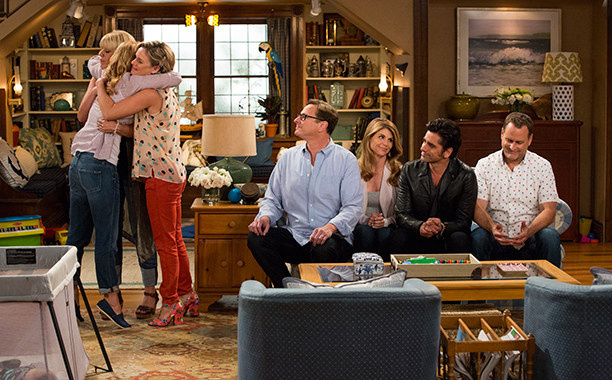 On TV, I finally finished Fuller House, and I LOVED it. Sure, critics hated it, but the original wasn't really beloved by critics, either. There were times I tried to watch it stoically, and then felt a smile creep across my face. Sure, it's cheesy, but it's a type of humor that's missing from most modern sitcoms (especially considering most modern sitcoms are single cam, with a faux documentary being filmed). I loved seeing the old cast, I love the new kids, I love the crazy love triangle. To me, season 2 can't come fast enough.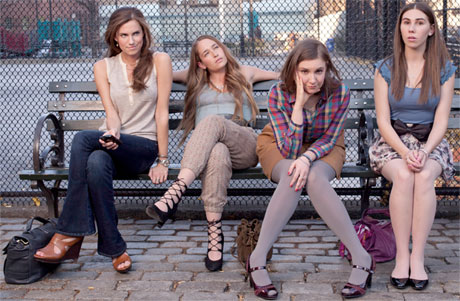 This week also saw the season finales of two shows about hipster girls in NYC. First up, Girls wrapped up its fifth season, and I thoroughly enjoyed the two episodes that capped off the season. I tend to like Hannah the least of all of the titular girls on the show, but I really kinda felt for her in the finale. I started to really understand where she's coming from, and didn't hate her guts. She's just a twenty-something, trying to do the best that she can. In the past, I thought she represented this sort of dangerous, arrested development. She wasn't an adult, but rather just a big girl (which could be said for most twenty-somethings). The problem, though, was that she was OK with that. She never really seemed to be aspiring to anything greater. She was just a quitter at everything she tried, because she didn't like the rules or whatever. The season ended with her in a different sort of place, though, so I'm interested to see where she goes in the sixth, and final, season of the show.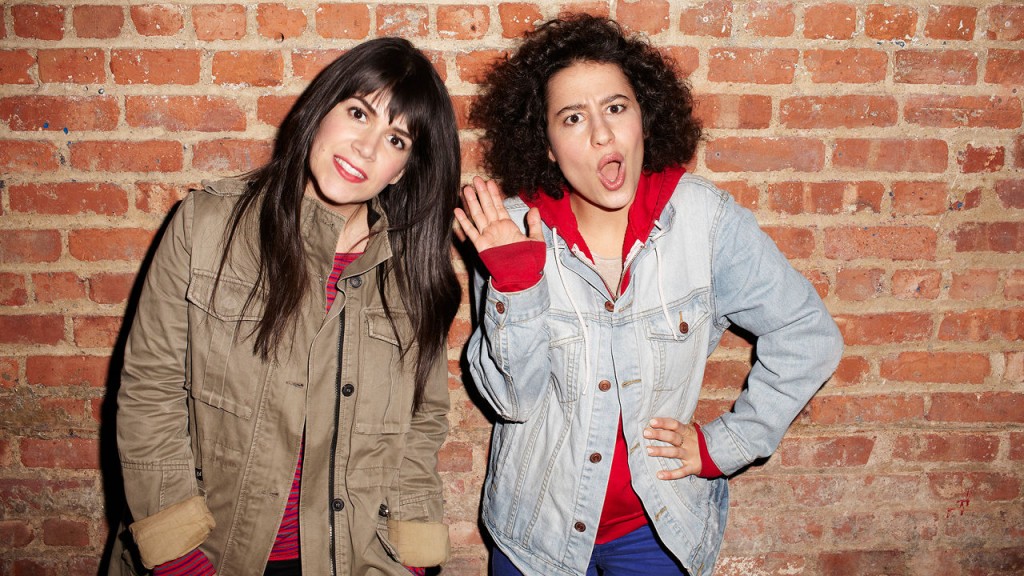 Meanwhile, Broad City wrapped up its third season with the girls taking a Birthright trip to Israel. I never thought I'd say this, but out of the two female-centric Millennial shows on cable, I think I enjoyed Girls more than I enjoyed Broad City this year. It used to be that Broad City was kinda quirky, but it still boiled down to the friendship between Abbi and Ilana. This season, though, Ilana turned into a cartoon character, and her "lesbianic" undertones toward Abbi got cranked up to 11. In the past, it was implied that Ilana had a crush on Abbi, but this year she wanted to be her full on wife, getting threatened whenever a dude came into the picture who might affect what they have. Ilana went from a delightful character to an annoyance for me. I figure we've probably only got another 2 or so seasons of Broad City left, as the girls' other projects, like Time Traveling Bong, are getting off the ground. Here's hoping they make the most of the time they've got left.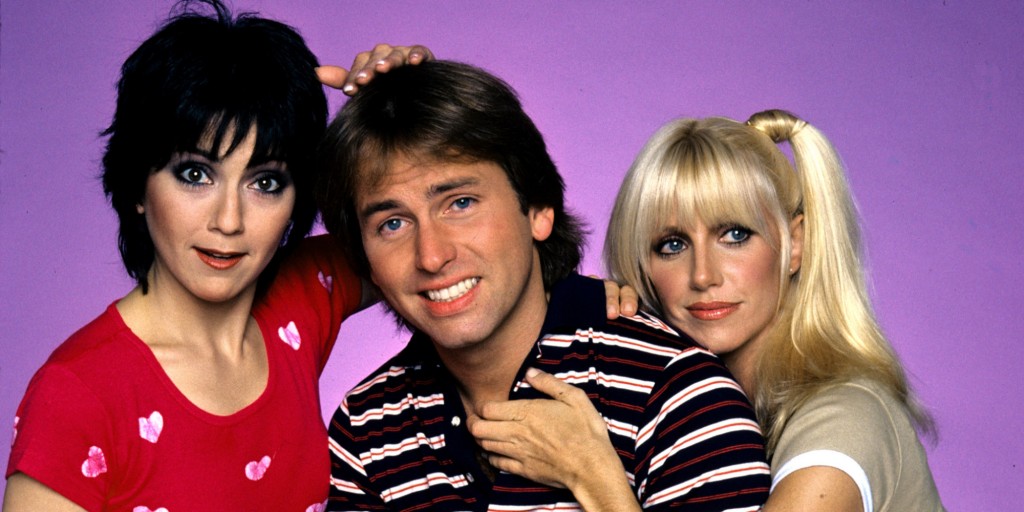 In movie news, there are talks that New Line is trying to acquire the rights to Three's Company. Right now, the writers of He's Just Not That Into You are attached, so this thing will probably be TURRIBLE. If you're not familiar with it, Three's Company was an ABC hit that ran from 1977-1984, starring John Ritter as an aspiring chef who lives with two girls. Since that was frowned up during that era, they told the landlord that he was gay so that he'd be OK with the living arrangement. It's one of my favorite TV shows, but this sounds like a bad idea. I do, however, think it'd work as a rebooted television series, which I wrote about a few years ago. Here's hoping this reboot talk gets me some website hits!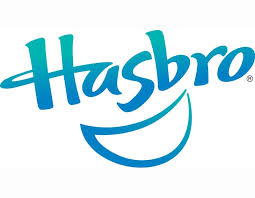 In other movie news, it was reported that author Michael Chabon (The Adventures of Kavalier and Clay) and comic writer Brian K. Vaughan (Y: The Last Man) have joined the writers room for Hasbro's shared cinematic universe. Damn, talk about a waste of talent! These guys are the real deal, and they're being used to figure out how G.I. Joe is gonna mesh with ROM: The Space Knight?! Hasbro must've REALLY backed up a Brink's truck.
I can't wait for The Founder, starring Michael Keaton as Ray Kroc – the founder of McDonald's. Though, the story isn't so cut and dried, as this movie explores. After all, Kroc was just a milkshake machine salesman, while the McDonald brothers created the brand. And then Kroc stole it from them by franchising it. As a lifelong fat kid, McDonald's means a lot to me, so this is basically my The Social Network.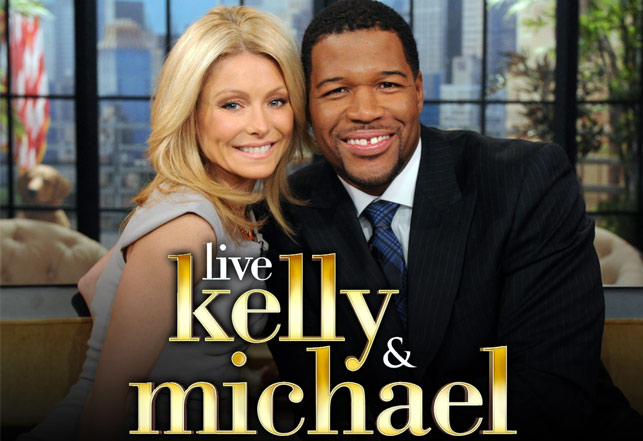 In TV drama, it was announced that Michael Strahan would be leaving Live! with Kelly and Michael and joining Good Morning America full time. This seems like a network decision, as both shows are owned by Disney and they wanted more for Strahan, but Kelly Ripa is PISSED! She feels like Strahan betrayed her, and she's now refusing to show up for work until he's gone. This is going to be somewhat hard, as he's not scheduled to leave until September. *Looks at calendar* It's now APRIL. I feel like the lawyers are gonna get involved before this goes on too long, but I imagine it's going to get uglier before it gets better. I feel like this is a great opportunity, though, because they can now just hire Neil Patrick Harris to be Kelly's cohost. The word on the street is that he was one of the favorites for the job the last time that it was available, but he was still doing How I Met Your Mother, and couldn't do that commute. Now that HIMYM has ended, and Best Time Ever got canceled, the timing is perfect.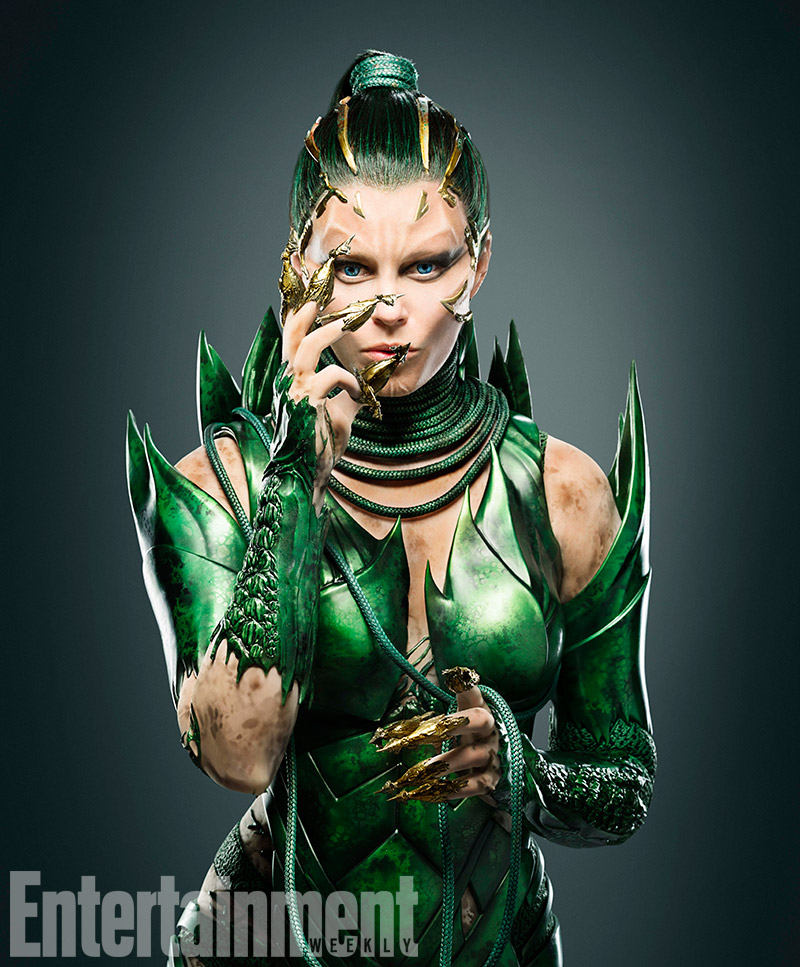 In Power Rangers news, we got our first look at Elizabeth Banks as villain Rita Repulsa. I'm not so sure about this. On the one hand, it looks like a combination of Mighty Morphin Power Rangers henchwoman Scorpina, mixed with Power Rangers Turbo villain Divatox. I can see those influences. And the green color kinda makes sense as to why she'll be so obsessed with the Green Ranger once he's inevitably introduced. Still, it's odd to me that there are no callbacks to the original design. No pointy boobs, no headdress, nothing. She's just Generic Space Villainess. If anything, it just makes me nervous about what the Ranger suits are gonna look like. To me, it's pretty risky because if you deviate too much from the pattern, then they look like those bootleg action figures you've been finding in dollar stores for the past 20 years. I get this is something of a "reboot", but there still needs to be ties to the original property, for both casual and hardcore fans. Is it enough that it's a bunch of teens fighting an evil space alien? It might as well be Tattooed Teenage Alien Fighters From Beverly Hills: The Movie. Or Superhuman Samurai Syber-Squad: The Movie. There are things that make Power Rangers special, and I'm not seeing them yet in what we've seen from this adaptation.
Things You Might Have Missed This Week
Season 2 of Mr. Robot premieres July 13th on USA
Carrie-Anne Moss is joining season 2 of AMC's HUMANS
After 30 years, Dr. Drew Pinsky is leaving the Loveline radio show. It's unclear if the show will continue with a new host
Robert Downey Jr. will appear as Iron Man in Spider-Man: Homecoming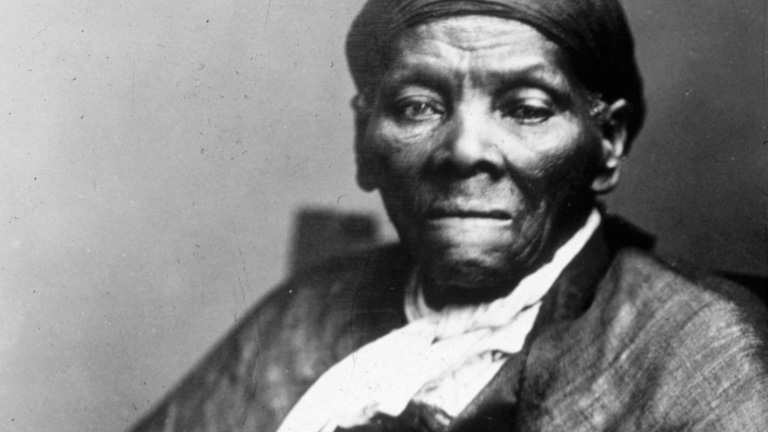 I guess, looking back on the week, Harriet Tubman was cock of the walk. Who'da thunk an abolitionist would be making news in 2016? Anyway, it was announced that Tubman will soon adorn the $20 bill, moving Andrew Jackson to the back of the bill. Originally, the plan was to remove Alexander Hamilton from the $10 bill, but the popularity of the Broadway (and Pulitzer prize winning) show, Hamilton, stopped that plan in its tracks. Now, Millennials will be even more insufferable about that show, AND tickets will be even harder to get, but I digress…According to history, Jackson was a bad man, sending the Native Americans off on the Trail of Tears. Why? Because he wanted their land for plantations. Way to go, dude! Anyway, the idea of putting a woman on some paper American currency gained steam last year when a young girl named Sofia sent a letter to President Obama urging him to do so. Well, this week, little Sofia got a birthday surprise when it was announced that the design will be made public in 2020. Tubman will be the first Black person on American currency, and the first woman in over a century. So, in light of this development, Harriet Tubman had the West Week Ever.