That's right, folks! When dealing with the United States Postal Service, you can't always guarantee smooth sailing. With my track record of success with them, it was bound to fall apart at some point. And that point happened over the course of the past few weeks. You see, I'd sold an Iron Man figure to my Twitter pal @Jordamus_Prime, and it was taking FOREVER to get there. For some reason, everything I send to him takes longer than I'd like, and tracking numbers really don't do much for ya. The tracking number had the figure disappearing at the Capitol Heights, MD sorting center.
And then a month passed. I tried tracking it again, and nothing. I called the USPS Customer Service line, and they really couldn't help. All they said was that the item was out in transit, and would "hopefully" be delivered soon. I considered it lost at that point, and refunded his money. Score one for the USPS.
And then he contacted me last night. Guess what arrived. Oh, don't get too excited. This is what he got: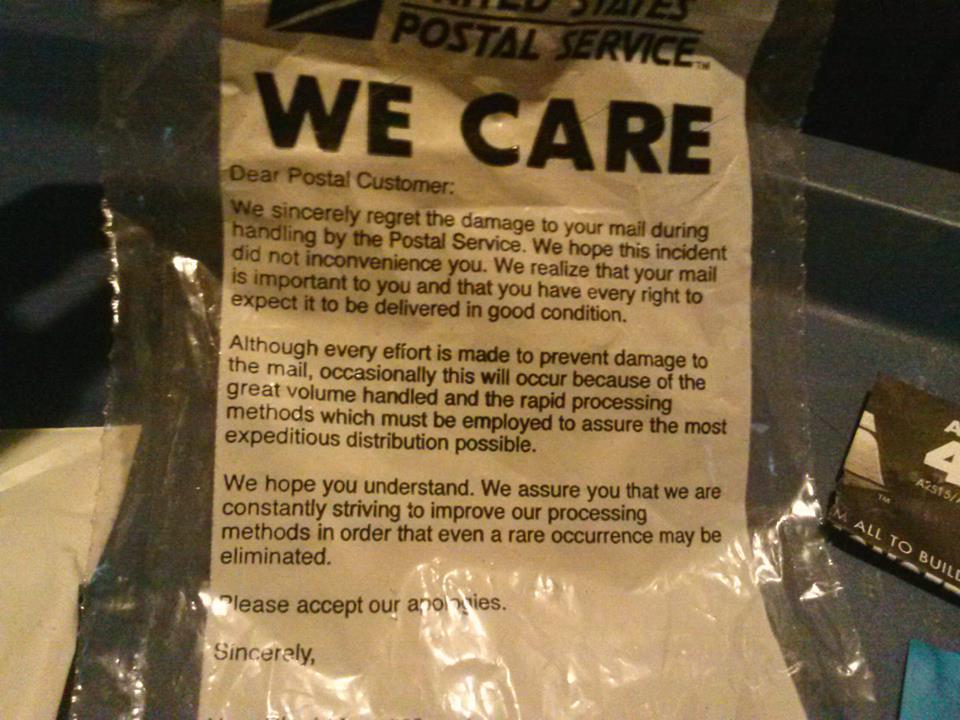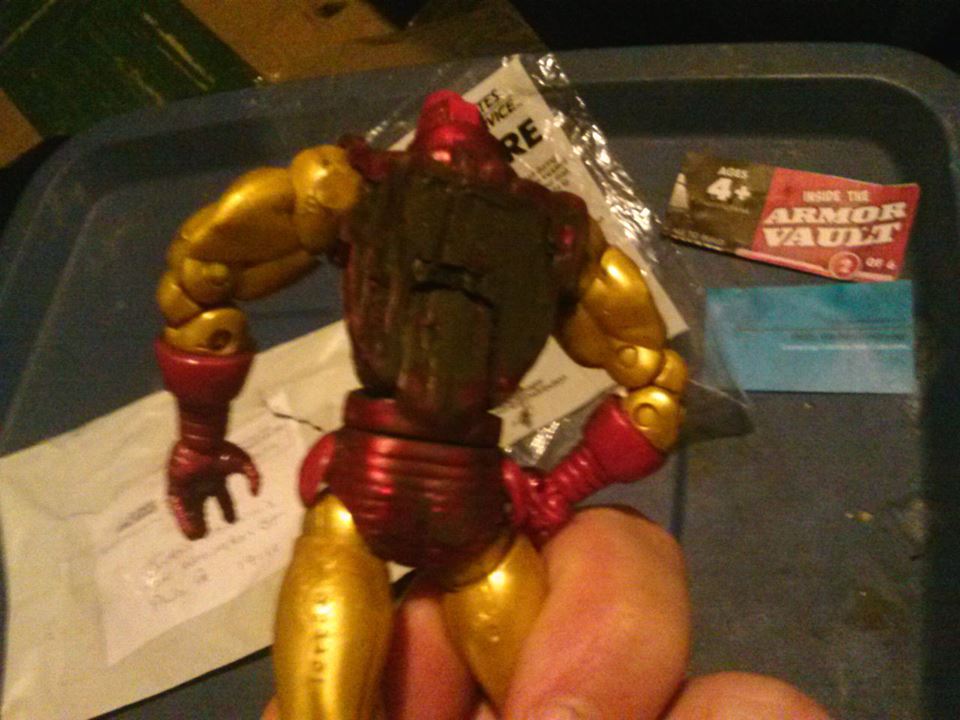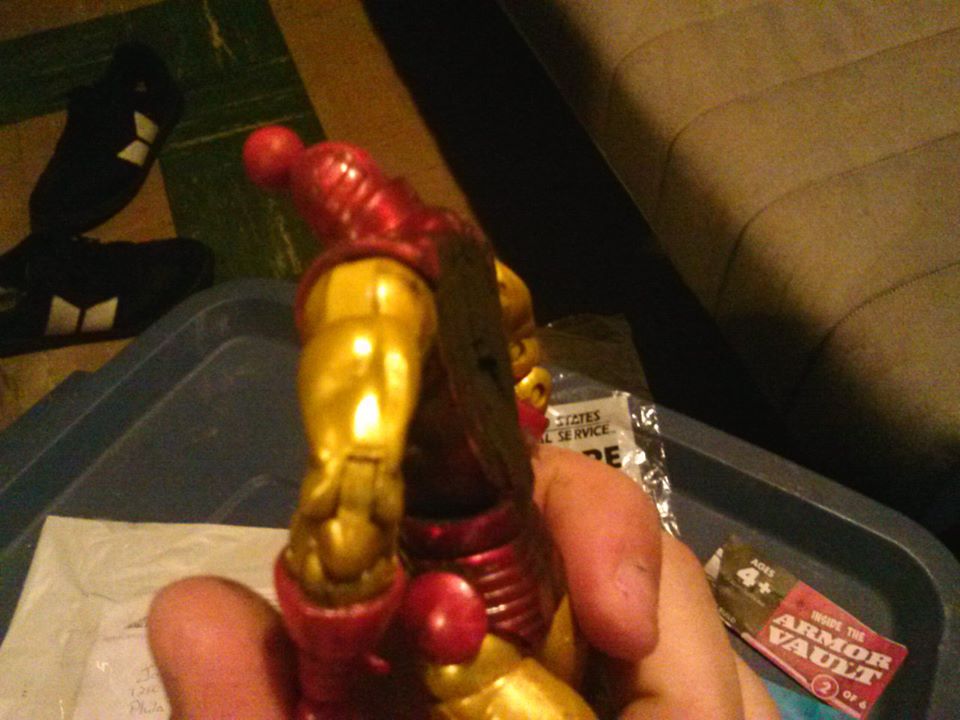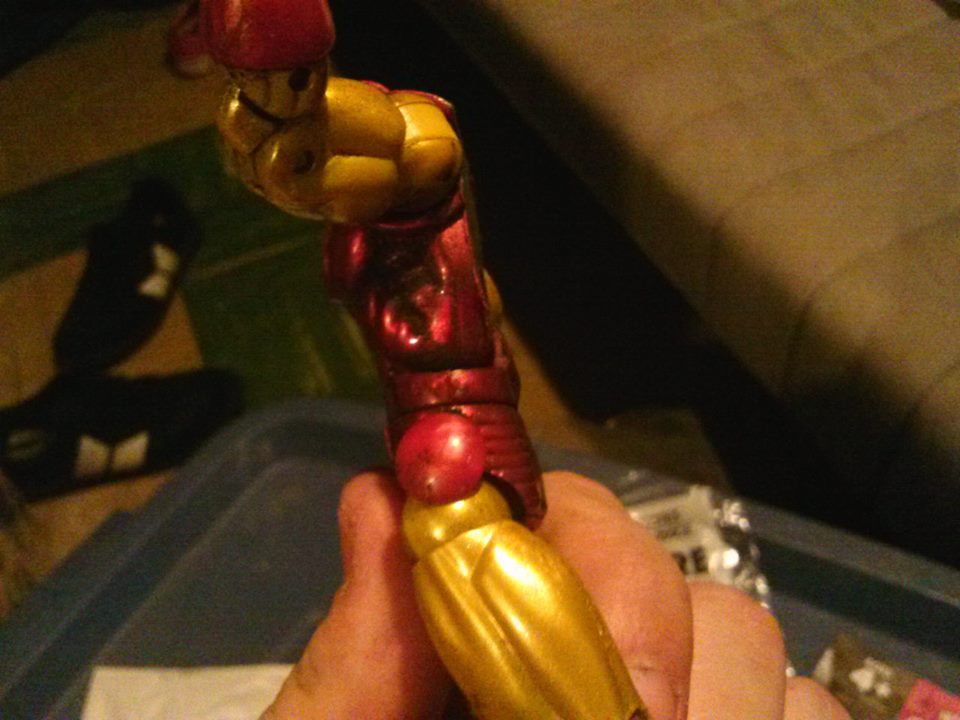 From the looks of it, Tony got into the sauce and had a drunken escapade – one which left him decapitated. Jordan tells me that his back is also completely filed down, as if he got stuck in a conveyor belt or something. And to put things in perspective, the figure originally had TWO heads (regular and "vintage), yet arrived with NONE. Also, there was a black soot-like coating all over the figure. So, yeah. This was a mail FAIL. But it's OK, because USPS assures me that the "Care". Ugh…
Anyway, since Marvel will never give us the definitive FINAL Iron Man story, the USPS has done it for us. In the end, Tony will be dropped off by a mailman – decapitated, dirty, and flattened. Yeah, there's no way Disney's gonna let that fly.