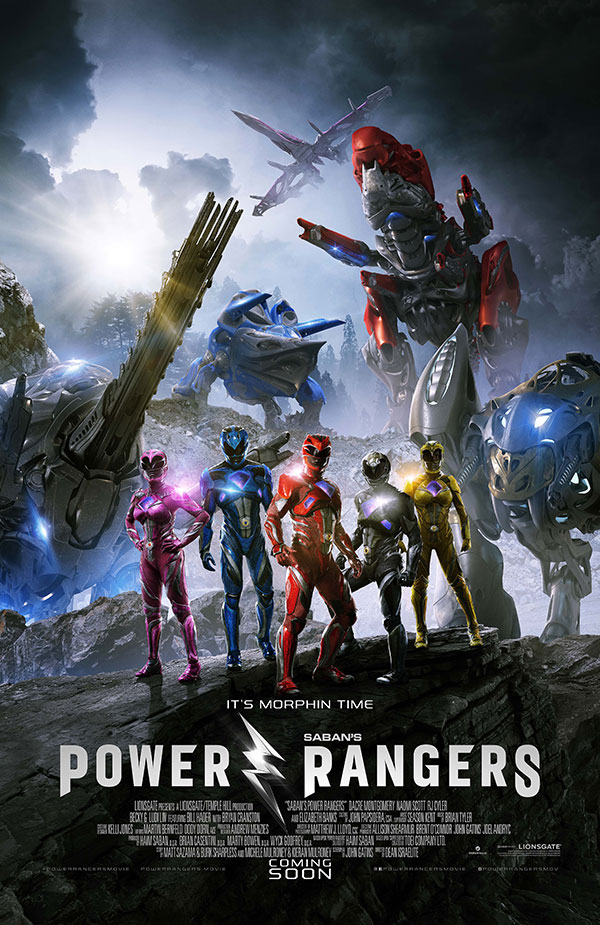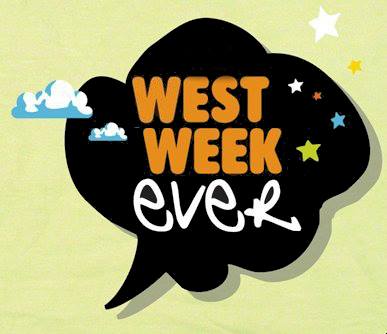 What did I just watch? So much to unpack…
I wasn't going to post this week because, outside of the 2-year renewal for The Big Bang Theory, nothing really happened. Then I walked out of Power Rangers, and I had to do something with my thoughts.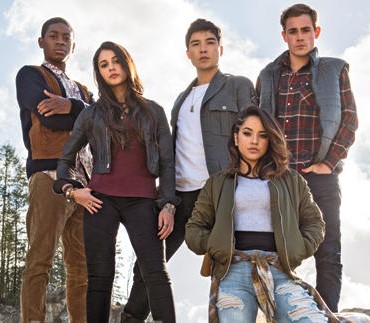 I think I liked it? I'm not even sure. I'll say that I think I know Power Rangers, and whatever that was was NOT Power Rangers. When we first learned that Lionsgate was going to produce the film, I was worried that they would do to the franchise what they do to everything: make it an angsty young adult adaptation. After all, they gave us The Twilight Saga, The Hunger Games, and The Divergent Series. And I think it's safe to say that Lionsgate "Lionsgated" all over this film. Like, the Ranger stuff is almost an afterthought. It's really just an angsty film about 5 teens who don't really fit in until they find each other. I've watched enough Degrassi and Skins to know this formula. The whole "My friends are my family" routine. I half expected Drake to show up in his wheelchair.
Who's this movie for? It's definitely not for the current audience of the TV show, which is fine because they have the show, so they don't necessarily need the movie. That said, it's kinda weird to think there's a Power Rangers movie out there that you probably shouldn't take your 8 year old to see. I don't say that based on the content, either; I just feel an 8 year old would be bored to tears by 80% of this movie. Ultimately, it's for that Lionsgate audience: teenagers. But are teens too cool for school to even go see this film? The trailers want to make you think it's nonstop superhero action, and nothing could be further from the truth. I think if that audience actually gets into the theater, they'll enjoy the film, but I'm not sure it's been effectively marketed to them.

The reason I say it's not Power Rangers is because the basic premise of the whole enterprise, from the beginning, was that five teenagers with attitude were recruited to save the Earth from evil space aliens. The catch, however, is that the teens have NEVER had attitude. They've been goody two shoes since Day One. Even when they're not initially good, we eventually find out they've got hearts of gold. In this film, these teens definitely have attitude which, in some ways, might make it the most true Power Rangers incarnation yet. The question, though, is whether this is what we want. In a lot of ways, the movie made me appreciate the show more, for all its cheesy faults and camp.
I'm kind of all over the place right now, so here are some thoughts, in no particular order:
If there's a sequel, I hope it's just a day in the life of Billy. I loved that character. LOVED him. Hell, I even loved Zack. The rest? Whatever.
Zordon's an asshole. Like, he served no purpose other than the fact that the mythos calls for a Zordon. He doesn't impart any wisdom, doesn't teach them how to use their powers, nothing. He's just another disappointed father figure to a group whose cup runneth over with disappointed parental units.
How much did Krispy Kreme pay in order to figure into the plot as much as they did?
It really is The Breakfast Club Gets Powers
There's some pretty heavy stuff here: Kim's wrapped up in a revenge porn scheme, Jason's a delinquent, Trini's got her whole identity stuff going on, Billy's on the spectrum, and Zack's got a dying mom. That's five whole episodes of Skins crammed into one movie.
When you get down to it, I found the characters interesting enough that I would've watched a movie about them without all the "gotta morph in order to save the world" stuff tacked on. Instead of giving me The Breakfast Club Gets Powers, just give me a reboot of The Breakfast Club
Bandai's shifty, 'cause they're selling a movie morpher that doesn't even exist.
Cheap ass Saban gave us 15 seconds of the same damn theme from 22 years ago? He couldn't even re-record it?
Wasn't really buying Elizabeth Banks as Rita, especially during the final battle.
The beginning of the film seemed almost like it took visual cues from that Power/Rangers fan film from a few years back
Nice Mariner Bay/Reefside Easter egg
I don't get Goldar here. He's apparently just a bigger Putty, but made out of gold, though he doesn't seem as mindless. But what is he? Just a controlled automaton? Loyal pet? They clearly have history, but nothing we saw in the movie's opening flashback.
Not a fan of the barely discernible Bayformers Zords
Didn't hate the suits as much as I thought I would, but it would've been nice to see more of them…
When the Rangers FINALLY morph and fight the Putties, my kingdom for a Mighty RAW song in that sequence! "Combat", "5-4-1", "We Need A Hero", anything. I know those were cheesy songs from the show, but I really wanted to get into a mindset that Kanye's "Power" didn't accomplish.
As toyetic property, the goal is to make the audience want to go out and buy the toys after seeing the film. For me, the movie didn't succeed on that level. And I'm not even sure the typical toy audience (kids, not grown-ups with disposable income) are even the target audience for this film.
Kinda interesting that they changed Angel Grove from picturesque coastal city to podunk fishing town from which folks can't wait to escape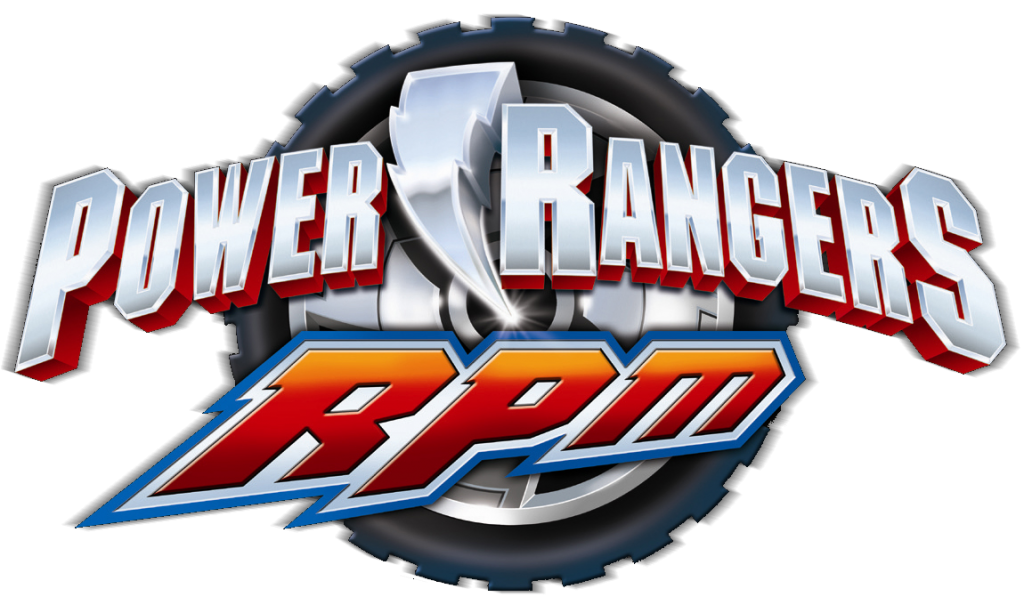 Again, I really wanted to love this movie, despite going in with low expectations. I can honestly say that it's in my Top 3 of Power Rangers films. It's not a bad movie, but it's not what I would've wanted in a Power Rangers film. I plan to see it again with my friends Brandon and John, so maybe I'll feel differently after repeat viewings. It's funny – for years, I've recommended Power Rangers RPM to folks because it was "the Power Rangers we always wanted". It was more mature than the previous incarnations, in part because Disney was basically done with the franchise and wasn't paying attention. I've come to realize, however, that there's a cap to how mature I wanted the show to actually get. If you've never seen RPM, the series begins with the annihilation of 99% of the world's population by a rogue computer virus, with the survivors taking refuge in a domed city. The stakes were higher, which I liked, but I never really wanted to know more about the goings on in the lives of the Rangers themselves. I wanted their world to grow up, but didn't necessarily want them to grow up with it. I still wanted my technicolored battles in the middle of the desert/quarry/"abandoned warehouse district". This film, while making the Rangers grow up, doesn't really place them in a believable world for the Ranger parts of the movie. The concept doesn't feel completely fleshed out, Maybe this can be dealt with in a sequel, where more worldbuilding can take place.
So, I didn't love it, but I didn't hate it. I just don't know how I feel about it, really. I'm not going to say it was bad, because I actually enjoyed most of the movie. I just don't know if there was a seamless combination between the teen drama and the world saving. I know enough about Ranger fandom to know too many people would love to jump down my throat for not just loving it, but as I said in the beginning, there's just so much to unpack here.
In other Power Rangers news, I had the pleasure of being interviewed by Traci Lee for NBC News, regarding the history of diversity in the Power Rangers franchise. Oddly enough, a lot of what I found fault with in the show was rectified by the movie. In any case, I really love how the article came out, so check it out if you haven't done so yet.
Oh, and nothing had the West Week Ever. As the Nina Simone sang, "It be's that way sometimes."