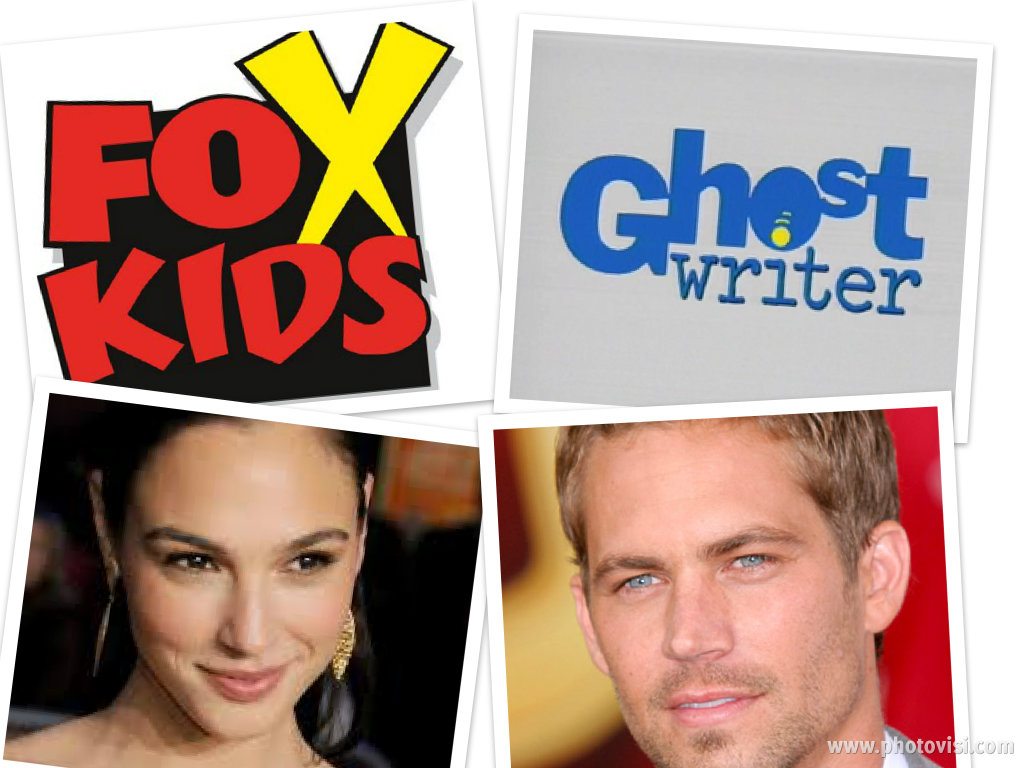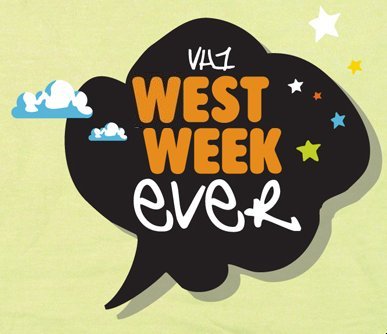 We're back! Did everyone have a nice Thanksgiving? I thought about writing last Friday, but how many of you would've actually read it? Not many, I presume. So, we took a week off. That just means there's twice as much stuff to talk about this week!
One thing I miss about Thanksgivings of years past is the Fox Kids TV Takeover. Back before Fox Kids was sold to ABC/Disney, there was an annual tradition that took place on the Friday after ever Thanksgiving. As this was before the prevalence of internet, kids were invited to send postcards to vote for their favorite shows. Then, on Black Friday, the Fox Kids lineup would consist of only the shows that received the most votes. It was rarely a surprise, as you could pretty much guess what you were going to see: Batman: The Animated Series, Power Rangers, X-Men, etc. The main perk was it was one of the rare times you'd get to see some shows outside of Saturday morning. They weren't even new episodes, but it was still something I used to look forward to watching. I wish ABC Family would find some way to replicate it with an Eek! The Cat marathon or something.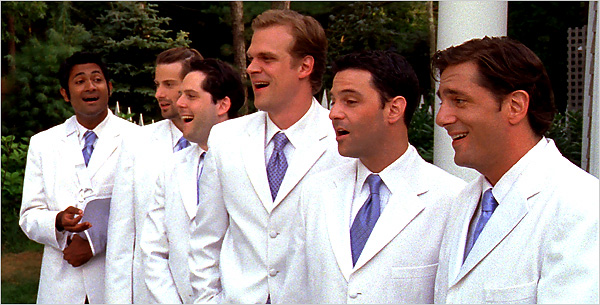 While we're talking about watching stuff, I guess it's a good time for a Netflix update. I've backed off of the movie-a-night schedule I had going there for a while. Lately, I've been rewatching The League because I've forgotten a lot of the early episodes. On the movie front, I did watch The Wedding Weekend – a movie so nice they named it thrice. No, seriously, when it was filmed, it was called Shut Up and Sing. Then, they got sued because that was the name of that Dixie Chicks documentary. Then, they renamed it to Sing Now Or Forever Hold Your Peace. Then, at some point, it simply became The Wedding Weekend. It's about a 7-man a cappella group that reunites 15 years after college to sing for the wedding of one of the members. Drama ensues, old wounds are reopened, and there's sexual tension. If you're looking for an accurate depiction of collegiate a cappella, and what happens afterward, this movie does a pretty good job of capturing it. There's the whole notion that you'll never get those days back, and your "stardom" is fleeting. The movie seems to suggest that those days may end, but you have to continue to make those moments happen in the "real world" as best you can. It's kind of depressing at times, but I enjoyed it. If anyone has Netflix, though, I need you to do me a favor: try to watch this movie and let me know if the audio syncs up. For the first time since I got Netflix, this is the first movie where the audio just wouldn't sync, so I felt like I was watching a foreign film that was dubbed. This doesn't happen on anything else that I watch, but it happened every time I tried to watch The Wedding Weekend. Does Netflix have a bad encode? Was it just my computer? Help a brother out!

Well, it's certainly been a week of Twitter zaniness. I've been known to stir up trouble on Twitter, and this week was no exception. Before we get to that, though, something else weird happened: I got a reply from a tweet I sent 2 and a half years ago! In June 0f 2011, I tweeted:

Some backstory: Ghostwriter was a PBS show about a ghost who promoted literacy, while Jeremy Miller was Ben Seaver on Growing Pains. In the second Ghostwriter adventure, he actually joins the team and then he's never mentioned, or seen, again.
Anyway, the other day, I got a response to that tweet that merely said:

Apparently, this chick is his fiancee? I checked out her feed and it seems like she's basically doing PR for him, so I guess she Googled his name and my tweet came up. It's still weird to receive a response so long after sending the tweet. I guess you never really know who's going to see what you write…as we're about to find out.
So, the other night, my pal @timdogg98 retweeted this from comic artist J. Scott Campbell: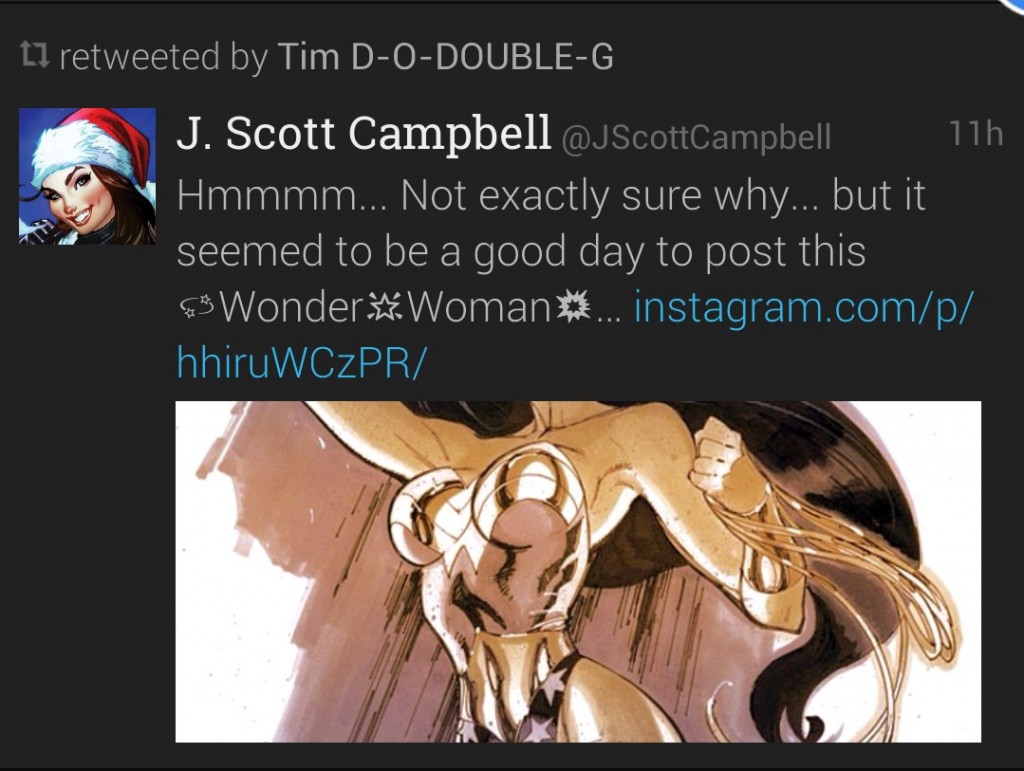 Here's the full pic: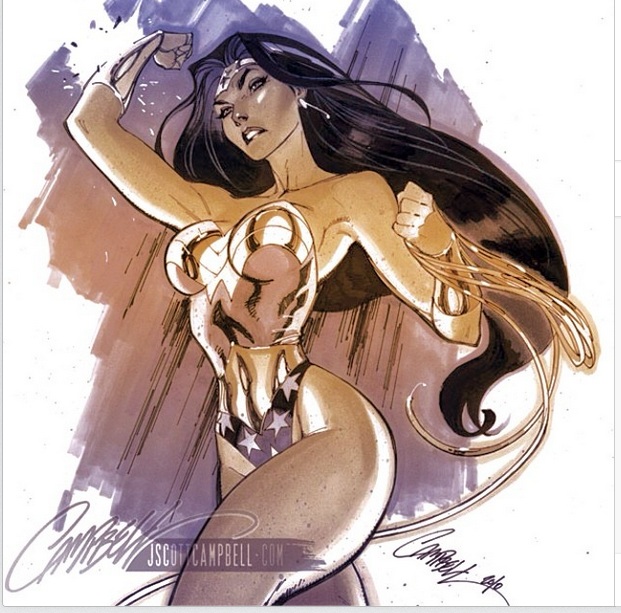 If you don't know a lot about Campbell's work, a lot of his women tend to look the same. I'm actually a fan, but I feel like Campbell's been phoning it in lately. So, that led to this exchange:
I thought that would be the end of it until the man himself decided to make an appearance:

Not really sure what to make of that emoji. Was he taking it all as good fun? Was that the shorthand way to say "Cool story, bro"? The long and the short of it is that he clearly has a filter for his name, as I deliberately didn't tag him in that thread, nor did I respond to Tim's tweets that mentioned him. Lesson: I need to stop talking shit on Twitter. OR I need to talk MORE shit on Twitter. I haven't really settled on the takeaway lesson yet.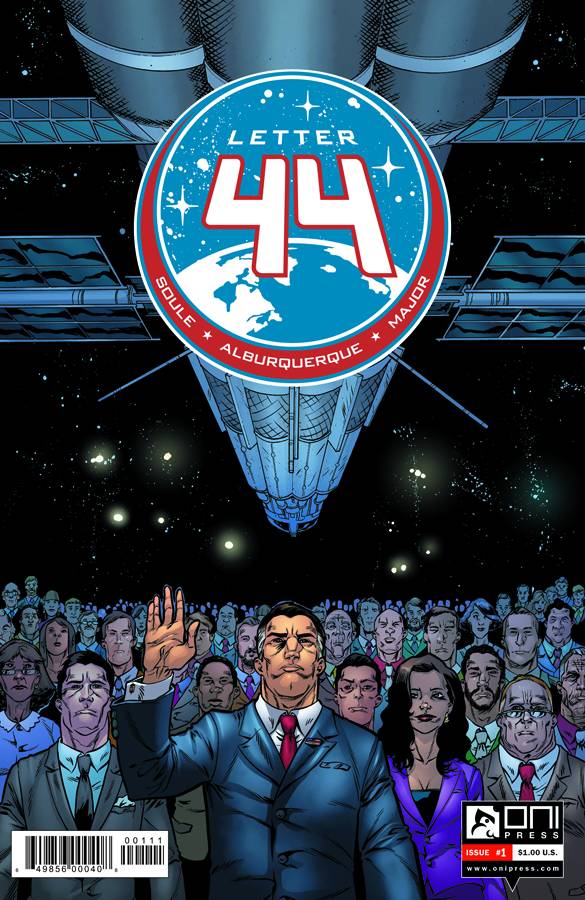 Speaking of comics, I recently discovered a book from Oni Press called Letter 44 that I actually really enjoyed. Every outgoing president leaves a letter for the incoming president, and this is the letter meant for #44. Everyone assumed that the 43rd president was a real moron who started unnecessary wars and ran the country into the ground. What the letter reveals, however, is that NASA discovered an advanced race in space that may be preparing an invasion. So, the wars on foreign soil were really just tactics to make sure we had a battle-ready military should the need arise. Now, the 44th President has to carry on what was started by his predecessor, and also decide whether to tell the American people. It was a really strong first issue, and I'm curious to see where the story goes. Few of my local shops dabble in indie books, however, so I may have to wait for the trade. You can read the entire first issue here.
This Week's Post
Virginia Comicon (& Rob Liefeld) In Pictures
Links I Love
The TwinkieMcRib Nerd Lunch/Storify
Please Take A Moment And Read This Hilarious Amazon Review Of A $40,000, 85-Inch Television – UPROXX
Amazon Reviews Written by James Thach – Amazon
12 of Zack Morris' Ex-Girlfriends That Would Make a Better Wonder Woman than Gal Gadot – UnderScoopFire!
The Conversation We Should Not Have About Gal Gadot as Wonder Woman – The Nerds of Color
Three are no longer with us (as well as Nelson Mandela, RIP), while the other's life will never be the same. Only one, however, had the West Week Ever.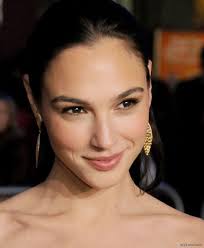 Well, this one should've been obvious, as she was the only choice who wasn't either canceled or deceased. This former Israeli soldier/model had her life turned upside down as the world discovered she'd been cast as Wonder Woman in the sequel to Man of Steel. Many are wondering if she's got the physique to pull it off, but that's what horse tranquilizers are for. She'll be fine. It's not like she's gonna make the movie suck. Warner Bros has that taken care of by shoehorning every DC character into this movie that they can. Still, Gadot went from a virtual unknown to Hollywood's new It Girl overnight. For that reason, Gal Gadot had the West Week Ever.